Beloved Migos rapper Takeoff was shot and killed on Nov. 1 in a shocking incident at a bowling alley in Houston. The Atlanta performer, whose name was Kirshnik Khari Ball, was only 28 years old.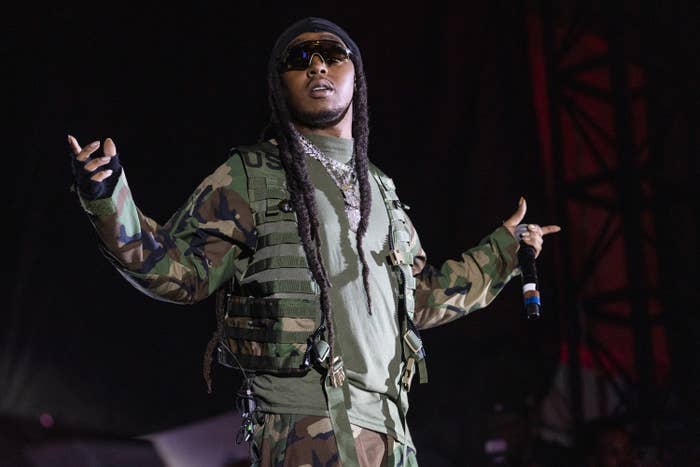 On Friday, devastated family, friends and fans gathered at Atlanta's State Farm Arena, which has a capacity of 21,000 people, for a celebration of his life.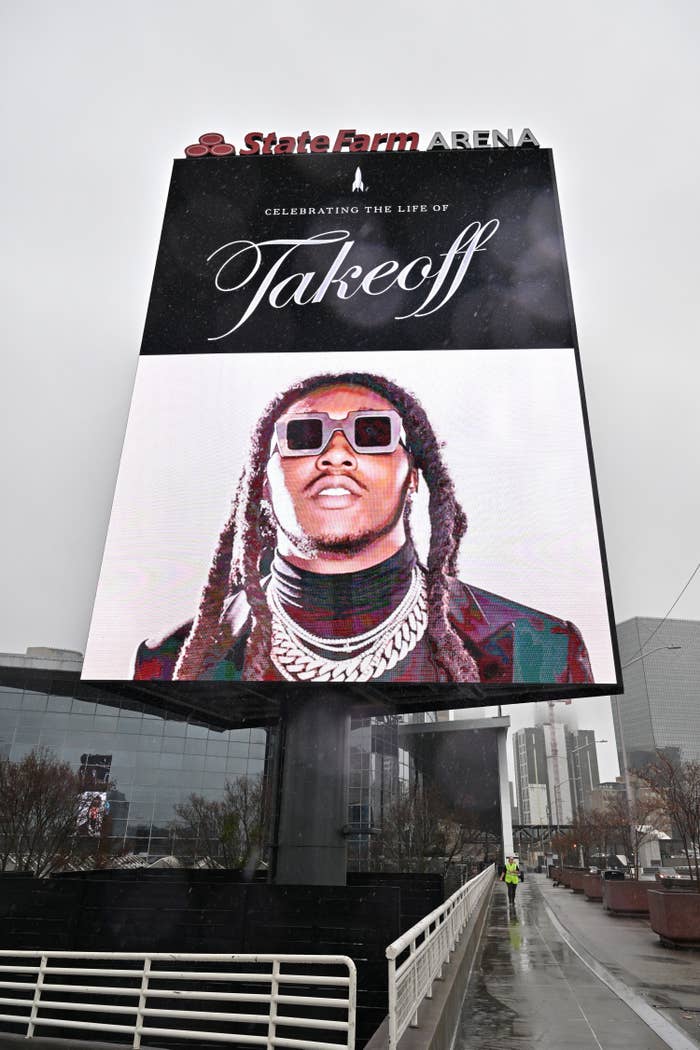 The event had a strict no-photo, no-video policy inside the venue. Thousands of tickets were given out to members of the public to attend and pay tribute to Takeoff's life, and the arena was full of thousands of white roses, as well as photos and artworks of Takeoff.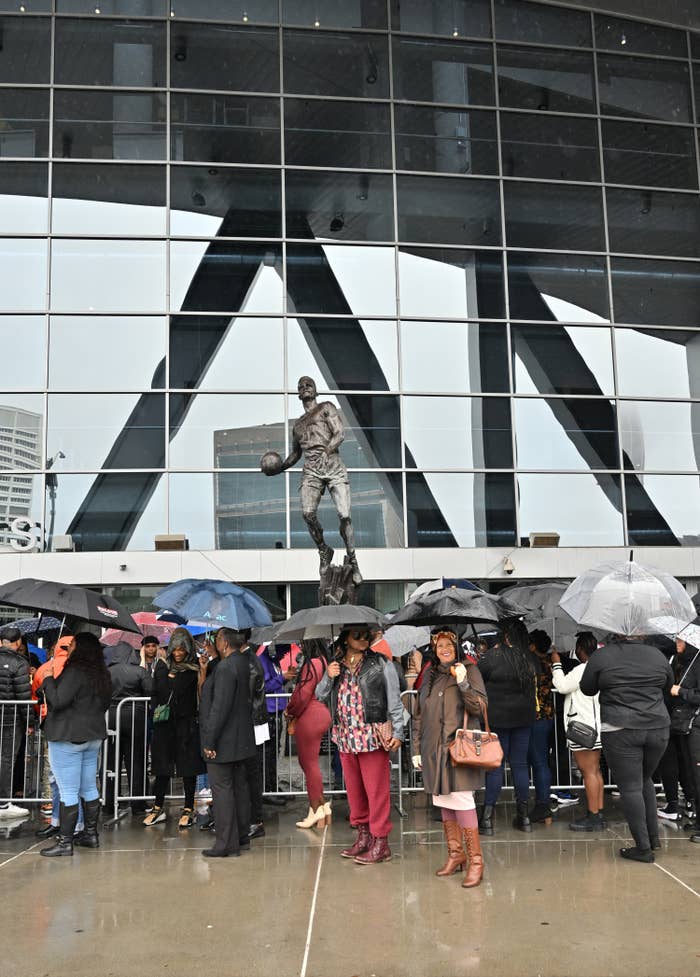 Quavo, Takeoff's uncle and one of the Migos trio, paid tribute to his nephew in an emotional speech. "You always with me, and we did everything together," he said. "Since we was kids, you've been by my side — looking up at me with them eyes, same eyes you've got as my sister."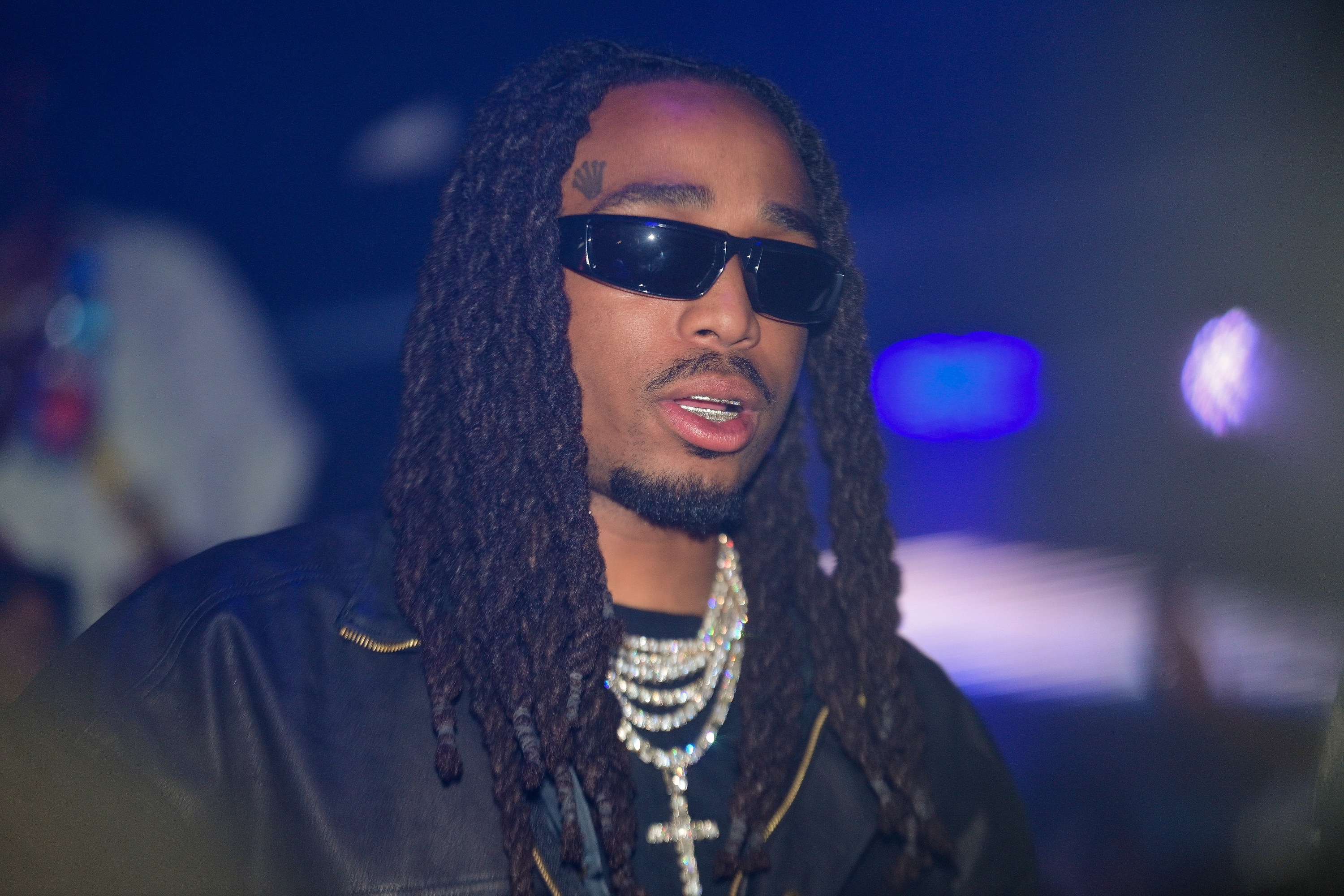 Quavo, who was with Takeoff on the night he died, was only three years older than his nephew. He spoke about what it was like growing up together. "Waiting on me to make the next move and then you followed up right behind me," said Quavo. "You always made sure I did it first, so you could do it right with me."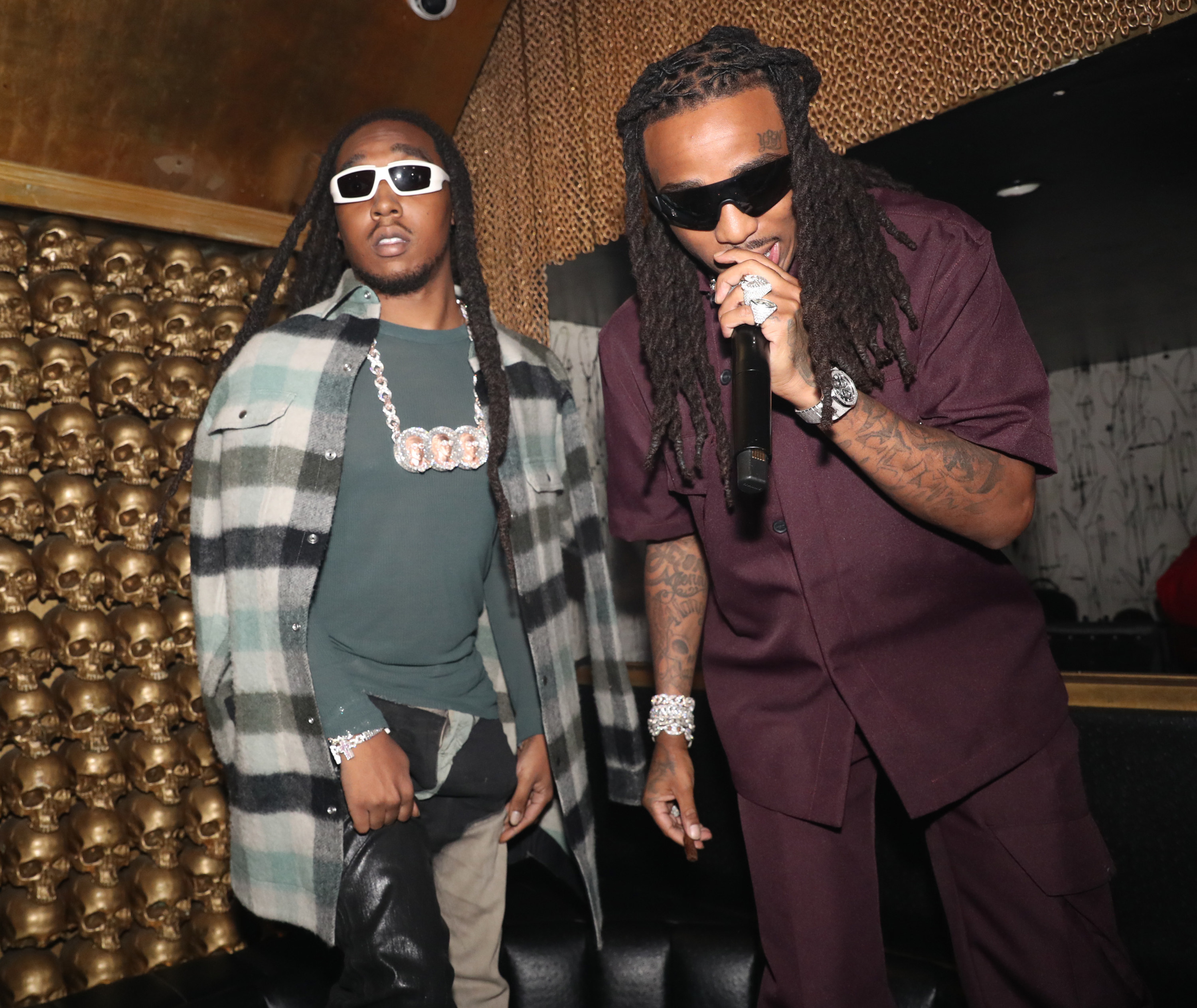 Quavo said the pair's first dream wasn't music, it was to be tag-team wrestling partners in the WWE. He spoke about how they'd always worked together. "You never competed with me," said Quavo in his speech on Friday. "We were always on the same team, because you hated playing against me, because I always played too hard or too rough. "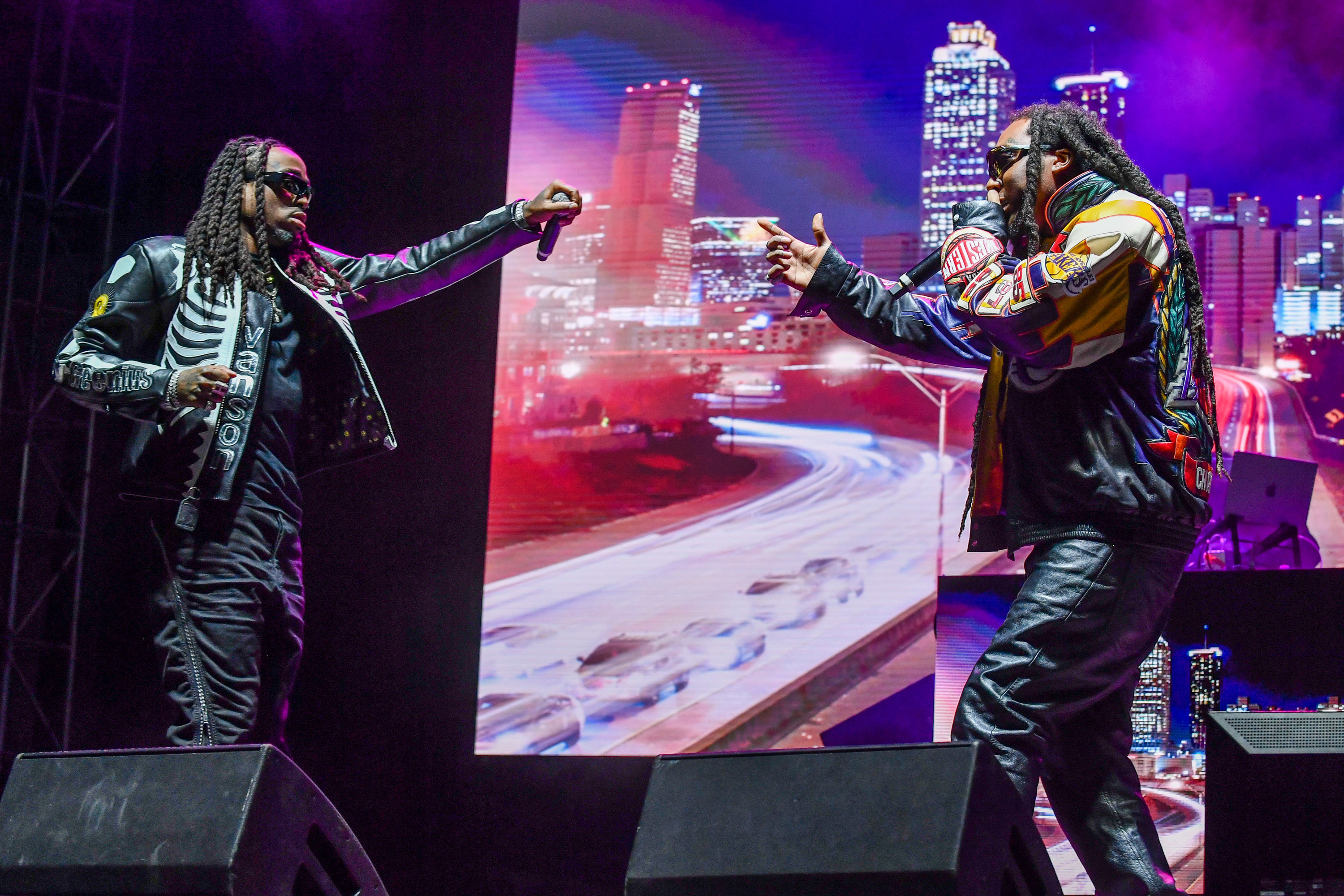 On Saturday, Quavo posted his full speech on Instagram. In it, he called Takeoff the "funniest" and the "quietest" person in the room. He said that uncle and nephew had always felt like a funny way to describe their relationship: "Now I finally get it... you are OUR angel," he wrote.
He also shared photos of the pair as kids.
The third member of Migos, Offset, also spoke at the funeral on Friday, which fans found particularly touching because Offset had had a falling-out with Takeoff and Quavo earlier this year. Both Offset and his wife, Cardi B, had unfollowed Takeoff and Quavo on social media.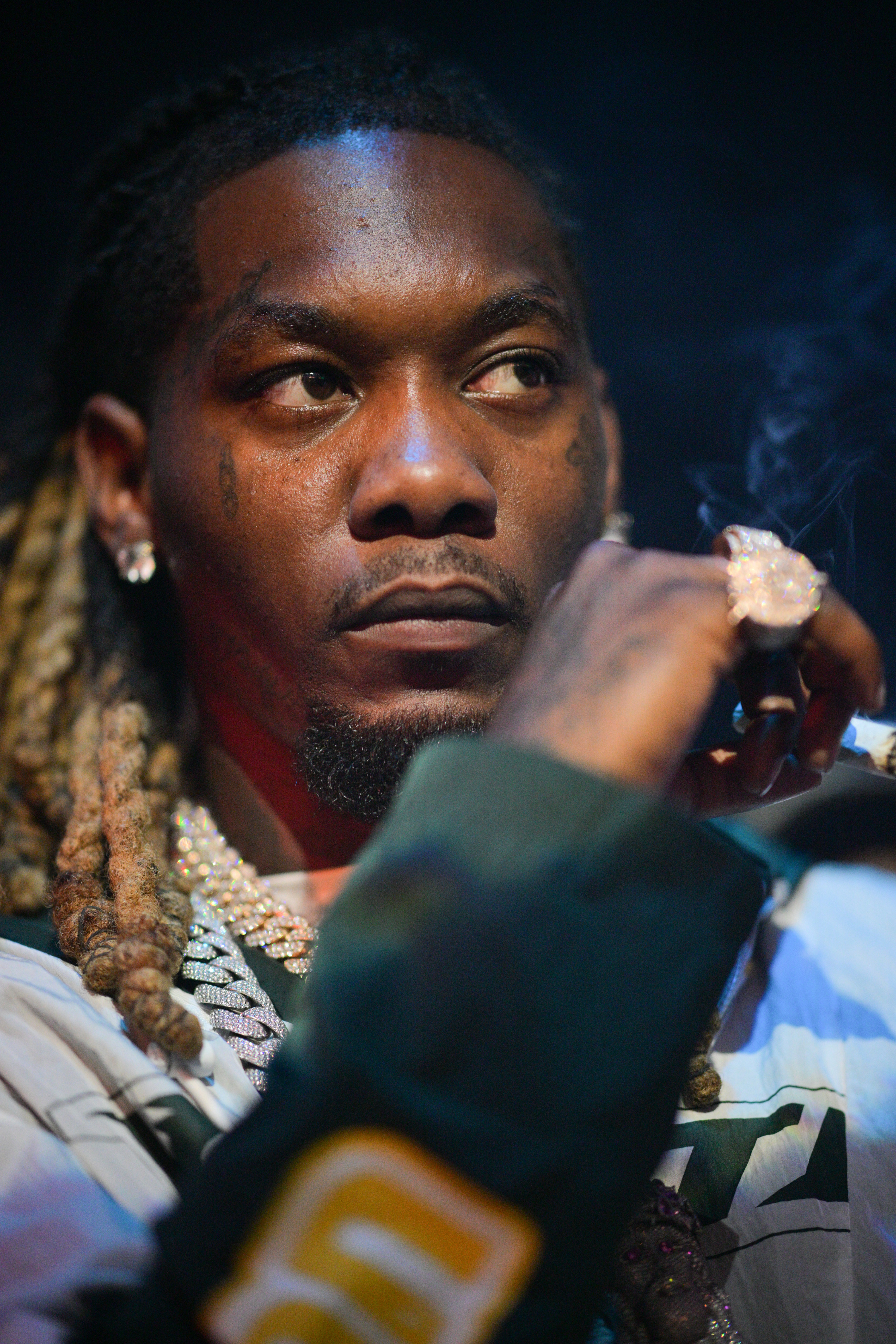 "Changed the culture of music forever," said Offset, pointing directly at Takeoff's casket, surrounded by flowers. "You did that Take, you changed that flow, that flow came from Take, the originator. The originator of that flow, he changed the music."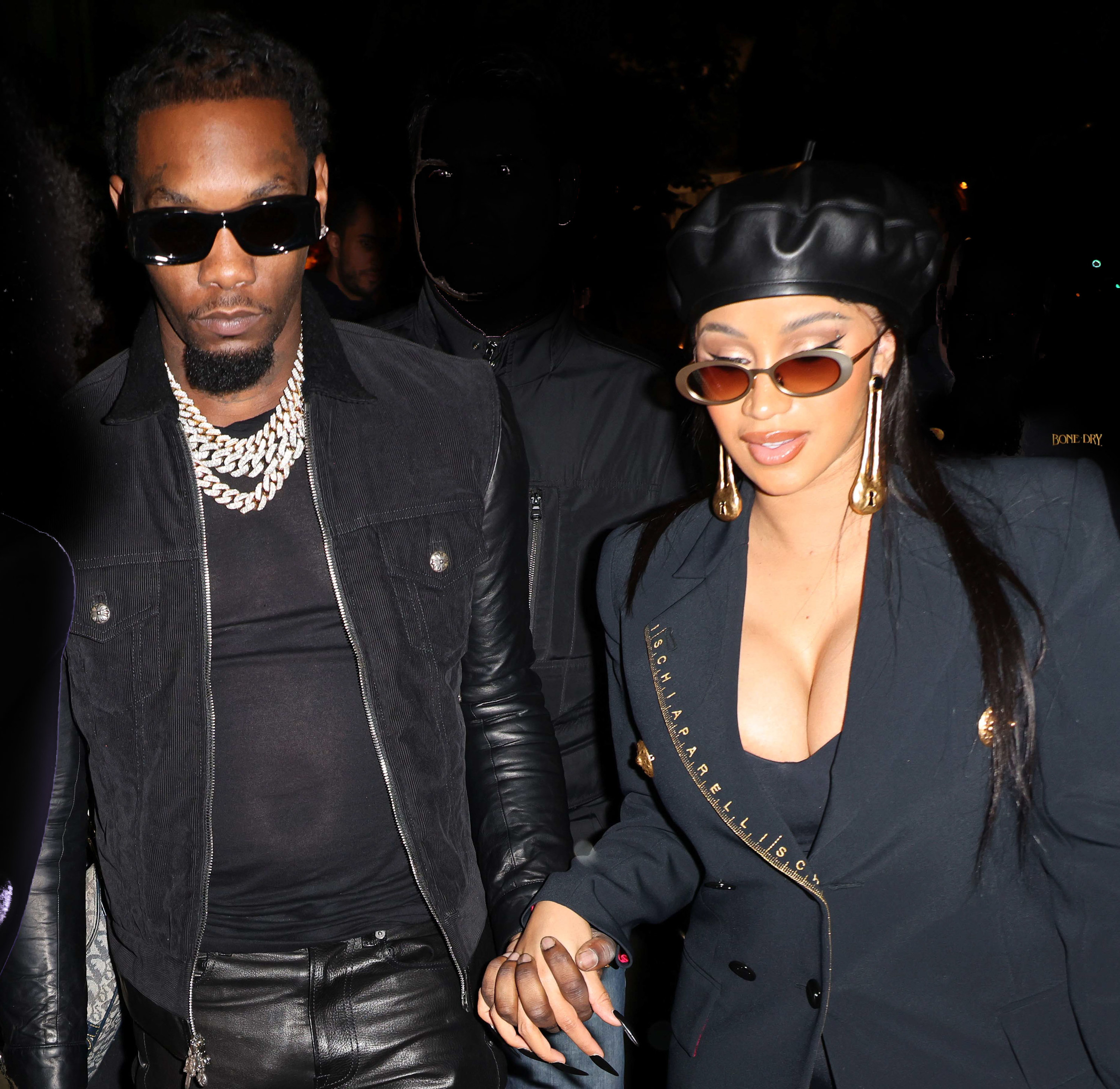 The emotion clear in his voice, Offset spoke about how he couldn't comprehend why Takeoff had died. "Lord give us the strength, just give me, the family, everybody, give us the strength," he said. "I don't want to question you God, but I don't get it. I don't get you sometimes."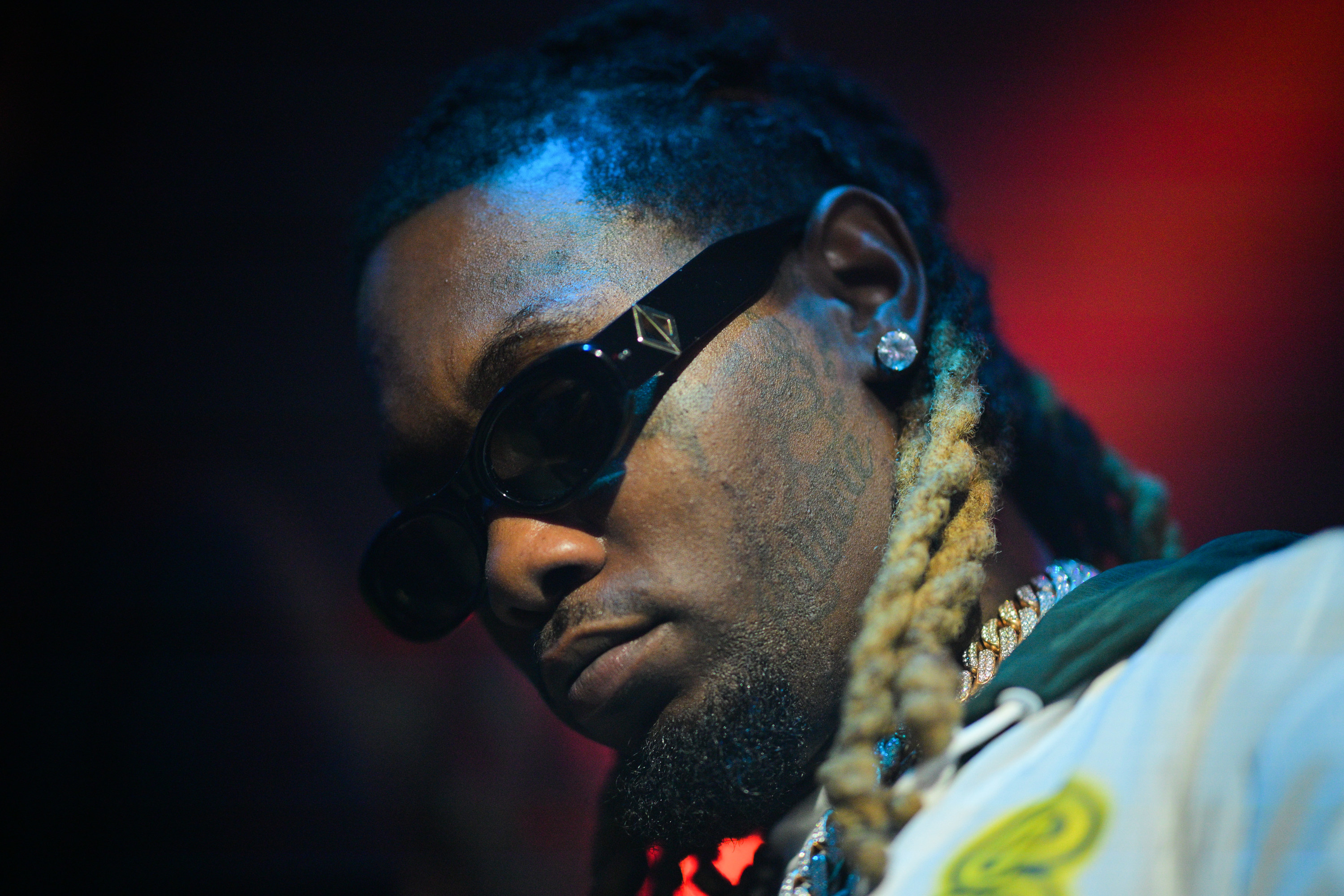 After the funeral, Cardi B posted a heartbreaking tribute on Instagram for Takeoff, showing photos of him along with his rapping. "Takeoff your untimely passing has brought a great deal of pain and sorrow to so many lives," she wrote. "The impact you had in this world was so considerable and we have struggled to grasp this tragedy. I am heartbroken but I am grateful for all the precious memories we got to share while you were here with us."
"This has truly been a nightmare and the pain is incomparable," continued Cardi. "The emptiness your brothers are feeling is unbearable and I pray that you give Offset ,Quavo, and your friends and family the strength to keep going as they are trying to cope with this loss."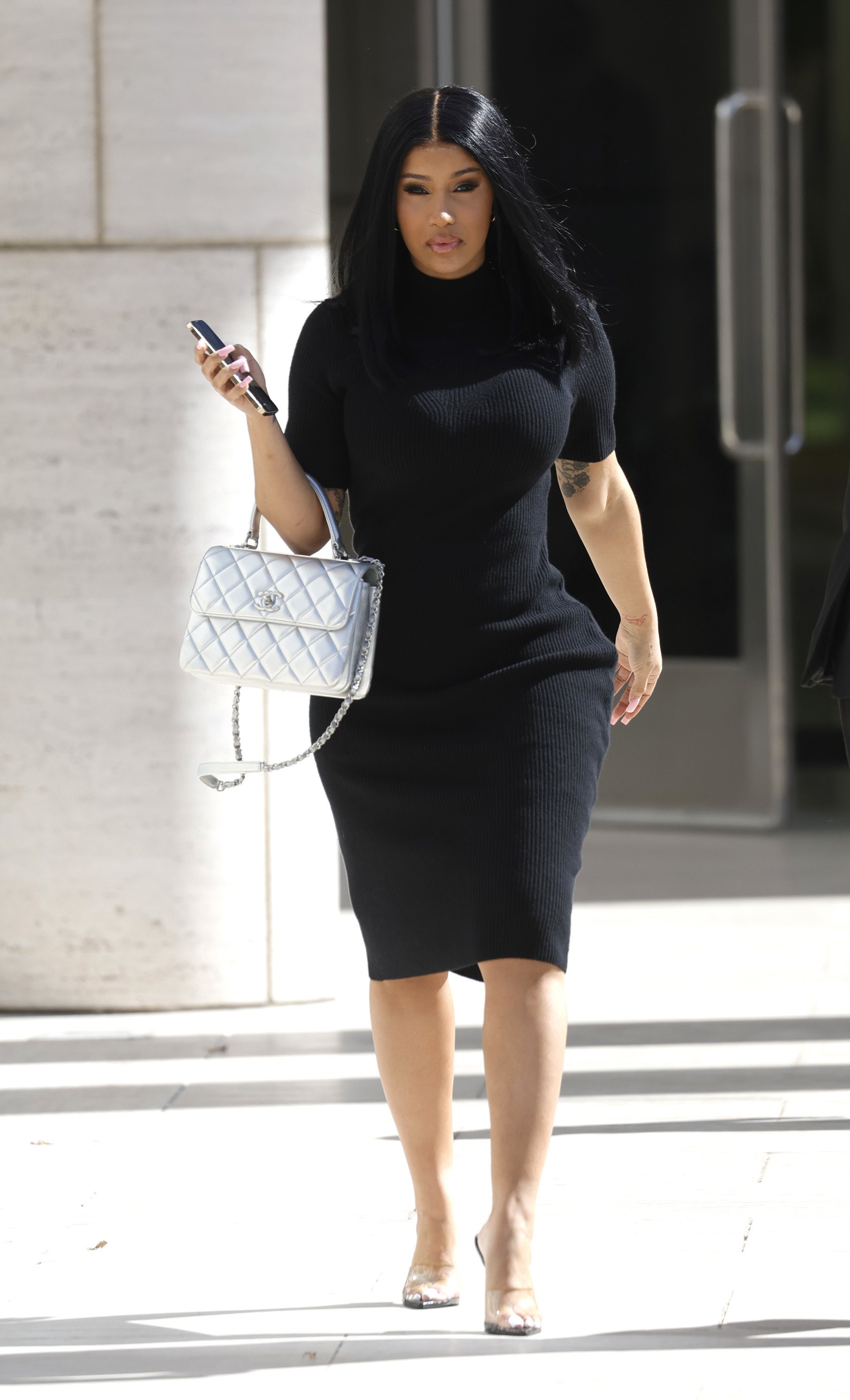 Canadian rapper Drake also spoke at Takeoff's celebration, saying that when the young rapper would take off his sunglasses and reveal his big eyes that "no matter what was going on around us, he was always kind of squinting, but his eyes were wide open."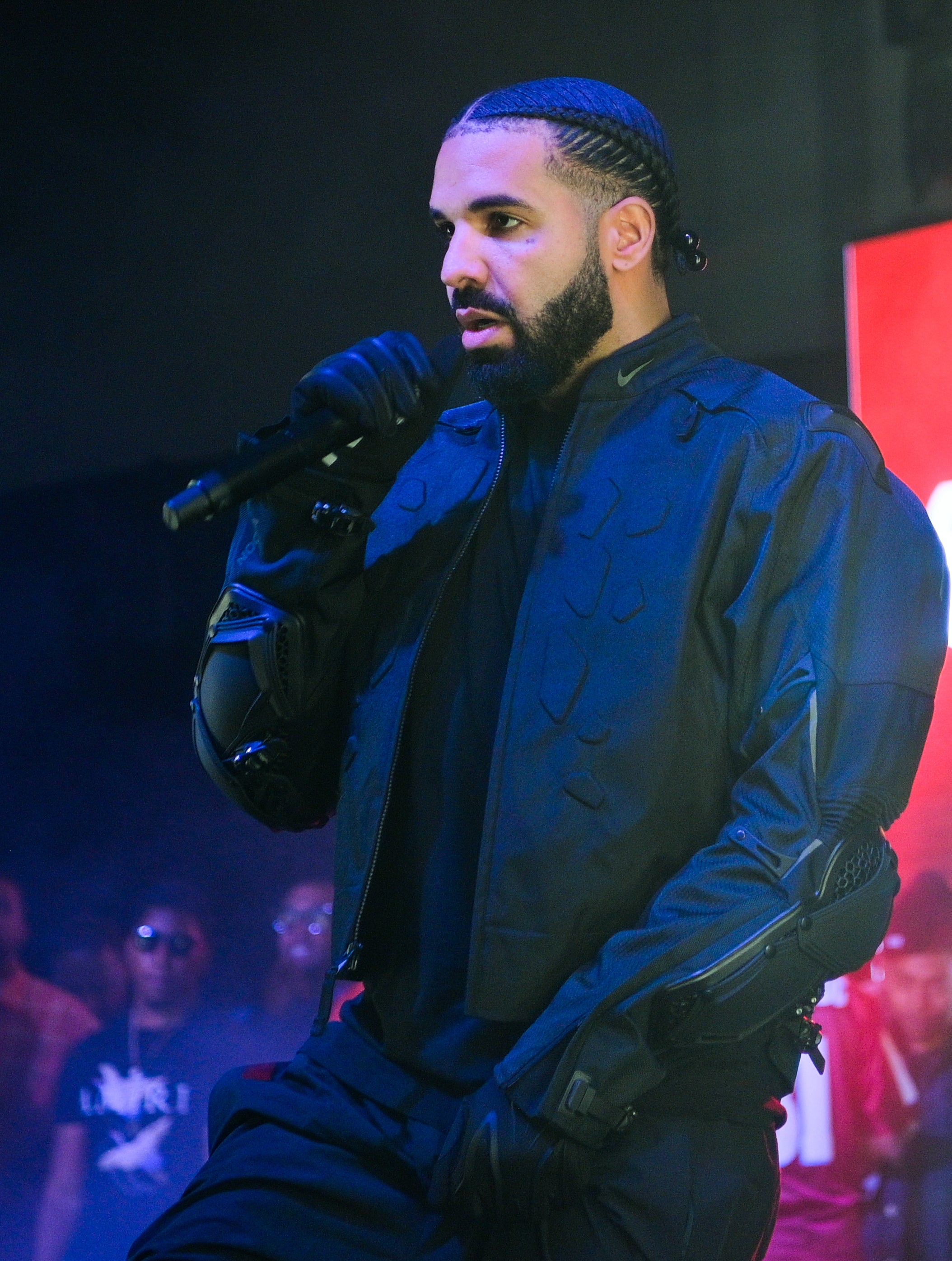 Chloe Bailey, of Chloe x Halle, sung Beyoncé's 2013 ballad "Heaven." The chorus of the song contains the devastating lyrics: "Heaven couldn't wait for you, so go on, go home."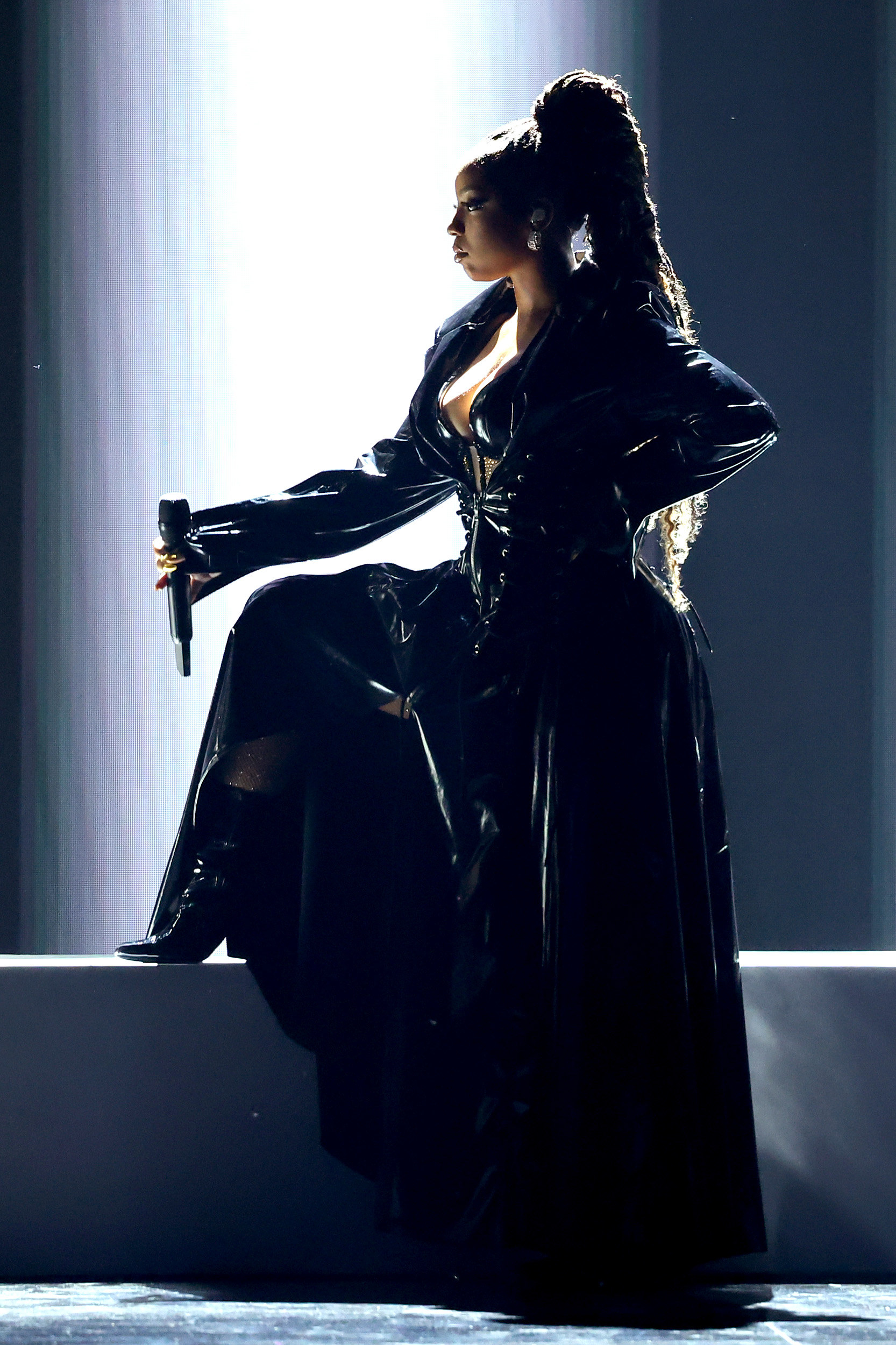 Justin Bieber also performed an acoustic version of his song "Ghost."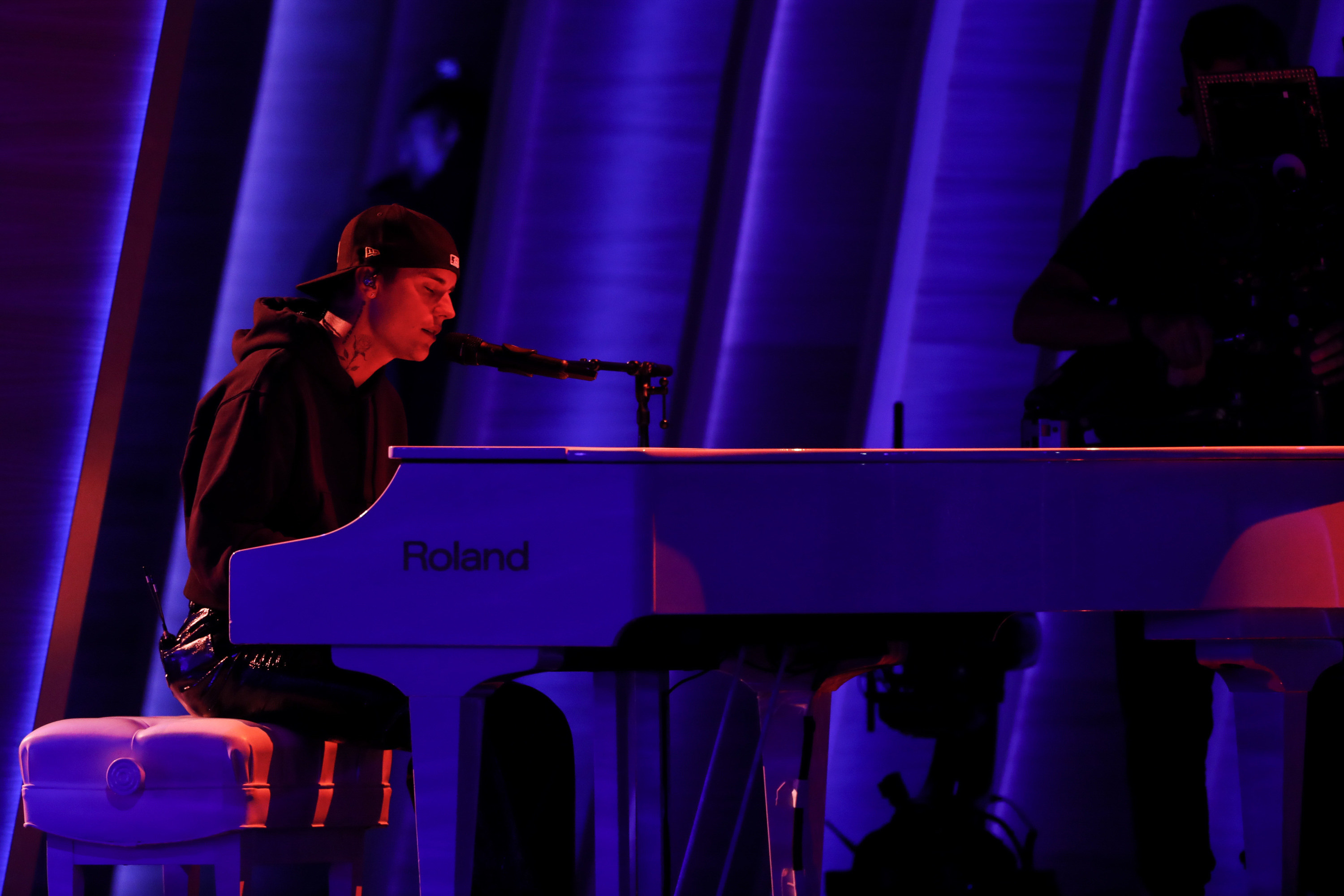 In lieu of gifts, Takeoff's family asked for donations to The Rocket Foundation, an organization aimed at preventing gun violence.