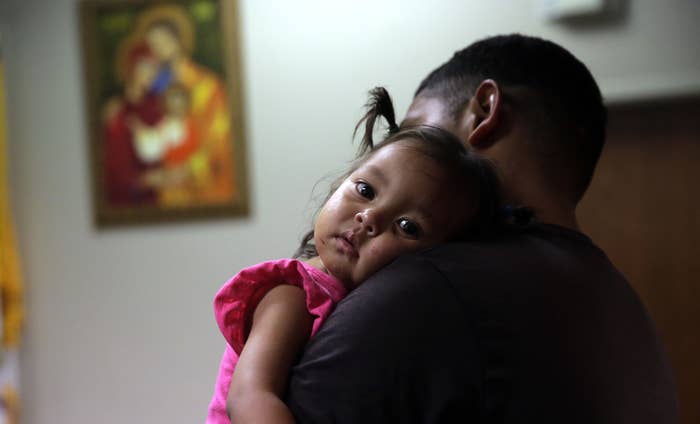 The Trump administration separated far more immigrant children from their parents after crossing the border in the last two years than previously realized, with a new report revealing that the government still has no idea how many families it actually separated.
A report from the Office of Inspector General for the Department of Health and Human Services released Thursday found that HHS estimates "thousands" of children may have been separated from their parents since summer 2017, and that the exact number was still "unknown." (The full report is at the end of this article.)
"OIG found that more children over a longer period of time were separated than is commonly discussed," Ann Maxwell, an assistant inspector general for evaluation and inspections said Thursday.

HHS is responsible for caring for unaccompanied immigrant children, but did not have specific policies or infrastructure in place to track separated children or procedures to help reunify them.

"In sum, the total number of children separated and transferred to HHS for care is unknown," continued Maxwell. "Why is it unknown? Because HHS faced significant challenges identifying which children in its care had been separated by [the Department of Homeland Security]."
Katie Waldman, DHS spokesperson, said in a statement that DHS bore no responsibility for the failings that the OIG report identified. "For more than a decade it was and continues to be standard for apprehended minors to be separated when the adult is not the parent or legal guardian, the child's safety is at risk, or serious criminal activity by the adult," she said.
But she did not respond to a question about whether DHS has changed any procedures in light of the problems it had tracking separated families.
Waldman also said that the office who published the report, OIG HHS, claiming it did not know that DHS separated children and sent them to HHS custody, casts doubt on their credibility on the topic.
OIG HHS pushed back and said that's not what they said in the report, but did find that staff for HHS observed a significant increase in the number of children separated by DHS and referred to HHS for care beginning in summer 2017.
"OIG's report accurately reflects a lack of transparency about the number of separated children referred to and released from HHS care prior to the June 26, 2018 Court order, as well as the reasons for those separations. Further, HHS reviewed our work and did not contest these findings," the office said in a statement to BuzzFeed News."
"Because there was no comprehensive system in place to identify and track separated children at that time, neither HHS nor OIG can determine the exact number of children, the reasons they were separated, or the circumstances of their release from HHS care. With respect to separations done after the court order, OIG's report found that DHS frequently provides HHS with a reason for the separations but sometimes with little detail or explanation."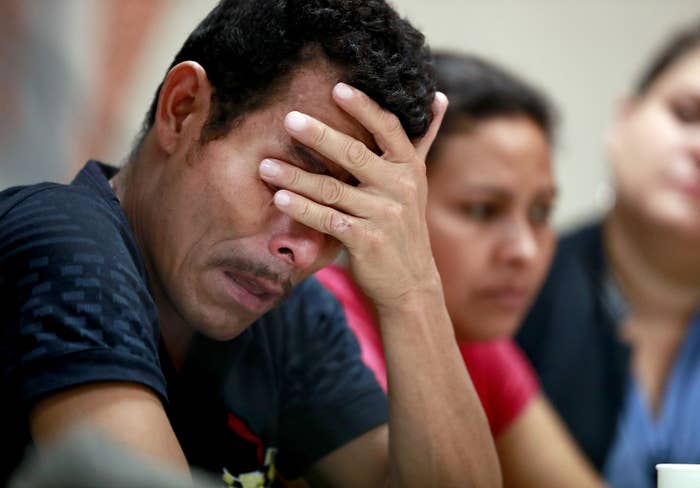 Scott Shuchart, a former senior adviser to the Office for Civil Rights and Civil Liberties at the US Department of Homeland Security from 2010 to 2018, called DHS' statement disingenuous and said it showed "total contempt" for the public's intelligence.

"The report is not about — and no one disputes — the circumstances under which federal law requires that accompanied children be deemed unaccompanied and transferred from DHS to HHS custody. It is about DHS's grotesque negligence in keeping records, and providing records to HHS, to enable parents and children to be kept in touch or reunited as appropriate under the law," he said. "As a federal judge has held, DHS's conduct would 'shock the conscience' of any reasonable person, and the HHS OIG report confirms the scale of DHS's violation of people's basic rights and, it appears, federal record-keeping law as well."
Rep. Bennie Thompson, head of the House Homeland Security Committee, said the report "shows that the Trump Administration, with its unique blend of incompetence, cruelty, and disregard for basic decency, misled the American public on one of its most heinous policies to date."
He added in a statement that the era of the administration "going unchecked has come to an end. We will not allow these reprehensible acts to go unanswered, and we will ensure that the President and his Administration are held accountable for their misdeeds."
Rep. Jerrold Nadler, chair of the House Judiciary Committee said the report shocks the conscience and confirmed his worst fears, that thousands of additional children were separated at the border by this administration.
"Next month, the Judiciary Committee will be conducting oversight over the entirety of the Administration's cruel and inhumane family separation policy," Nadler said. "This Administration will and must be held accountable for these actions."
On Monday, Nadler asked DHS, the Justice Department, and HHS to turn over any information and preserve any records about the development and execution of the "zero tolerance" policy, migrant detention, and related policies on the border.

"In light of this report, the document requests I submitted to the Departments of Justice, Homeland Security, and Health Human Services are more important than ever," Nadler said.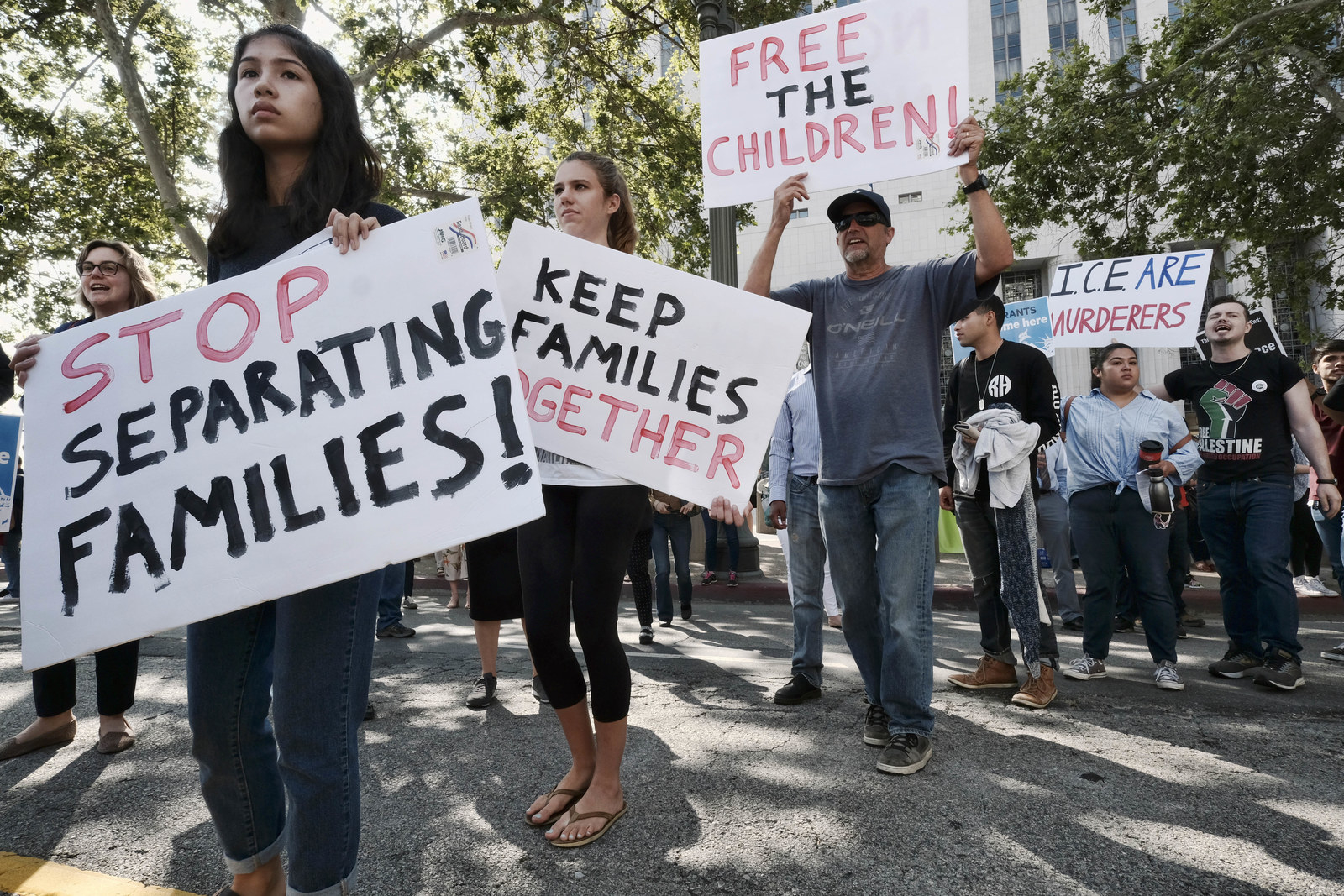 Despite separating children from parents as far back as 2017, DHS and HHS did not have a system to track these families after Attorney General Jeff Sessions announced the "zero tolerance" policy that led to the systematic separations of families at the border. Both HHS and DHS had announced during the crisis that they had such a system. But that turned out to be untrue.
Under the policy, immigrants caught crossing the border illegally were charged with illegal entry and if they were traveling with kids they were separated while the adults faced the charges in federal court. The separated children were then listed as unaccompanied minors and sent to the custody of HHS.

Sessions announced the zero tolerance immigration policy in April 2018, and the family separations crisis became a public scandal that summer. However, the OIG report found that the government had been separating children from their parents for nearly a year before that.
The report noted that DHS could only provide "limited evidence" of why at least 118 children were separated from July 1 through Nov. 7, 2018, despite claiming that children were separated from a parent mainly due to concerns about the parent's criminal history or gang affiliation.
A federal court order about the family separation policy in June 2018 revealed that 2,737 separated children were in HHS's care.

But the OIG report noted that many other children had been separated from a parent and placed in HHS care before the court order and that the 2,737 number did not account for them. News outlets had also previously reported that the number of separated families was larger than the number of children reported and covered in the federal lawsuit.
Instead, HHS estimates that "thousands of children may have been separated
during an influx that began in 2017," the report found. It also said that children continued to be separated even after the court order.
The proportion of separated children in the custody of HHS was 0.3% in 2016, but spiked in the summer of 2017 to 3.6%, leading officials to estimate that thousands were separated, Maxwell said. But beyond that estimate, there is no additional information from the government.
Since July 2018, DHS has had a checkbox on its intake form identifying that a child has been separated, and there is also a place where an officer can provide information such as a parent's name or alien number.
When asked if the new systems HHS has in place are adequate to track separated children, Maxwell was unsure.
"I think the jury is still out on that," she said.
DHS did not respond to a question about whether Customs and Border Protection agents now are required to fill in the form.
CORRECTION
Rep. Nadler is the chair of the House Judiciary Committee. An earlier version of this post misstated his title.