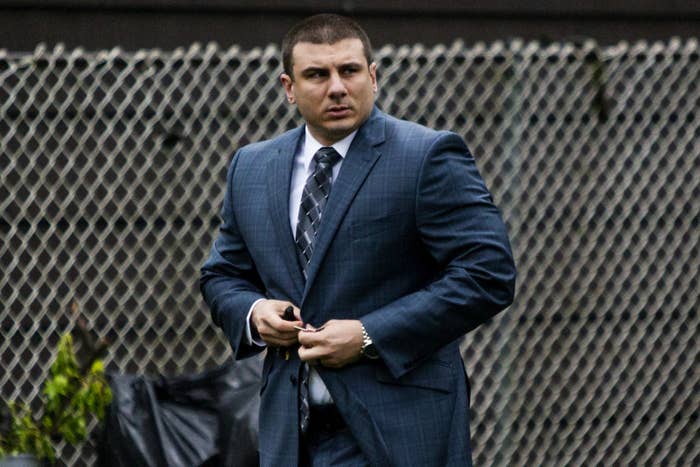 Five years after Eric Garner died gasping, "I can't breathe," the Department of Justice announced it will not press federal charges against the NYPD officer who placed him in a chokehold.
DOJ officials had until the fifth anniversary of Garner's death, on Wednesday, to file charges against Officer Daniel Pantaleo before the statute of limitations ran out.

The DOJ said that its investigation determined there was "insufficient evidence to prove beyond a reasonable doubt" that Pantaleo violated federal criminal civil rights acts for his role in Garner's death.
"When we evaluated Officer Pantaleo's actions in light of his training and experience, Mr. Garner's size and weight and actions to resist arrest in the duration and escalating nature of the interaction, we determined that there was insufficient evidence to prove beyond a reasonable doubt that Pantaleo acted in willful violation of federal law," Richard P. Donoghue, the US attorney for the Eastern District of New York, said at a press conference Tuesday.
Specifically, Donoghue said, the DOJ's investigation found there was insufficient evidence to prove that Pantaleo "willfully used more force" than investigators "reasonably could have believed was necessary."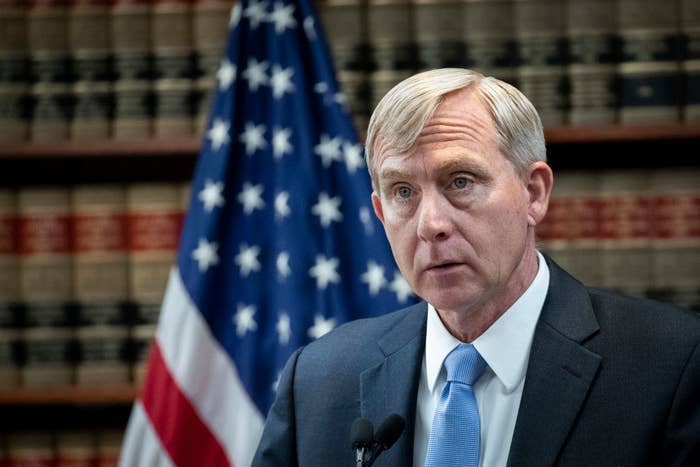 He added that Pantaleo and the other officers had to make "split second decisions under stressful circumstances" during what he described as a "tense and escalating encounter" with Garner.
Donoghue also discussed the "significant difference" between Garner's and Pantaleo's size and weight.
The disparity between "Mr. Garner, who stood 6 foot 2 and weighed close to 400 pounds and Officer Pantaleo who was considerably smaller" contributed to Pantaleo's inability to arrest Garner quickly and without incident, Donoghue said.
He also cast doubt over whether the chokehold, which is prohibited by NYPD policy, "directly caused" Garner's death, saying there was "disagreement" among medical experts over this question.
Donoghue said that two medical experts argued that Garner's sudden cardiac arrest "could have resulted from a number of causes, in addition to the chokehold," including being restrained in a way that would damage his neck and Garner's "serious underlying medical conditions."
Attorney General William Barr "made the decision himself" not to press charges, Donoghue added.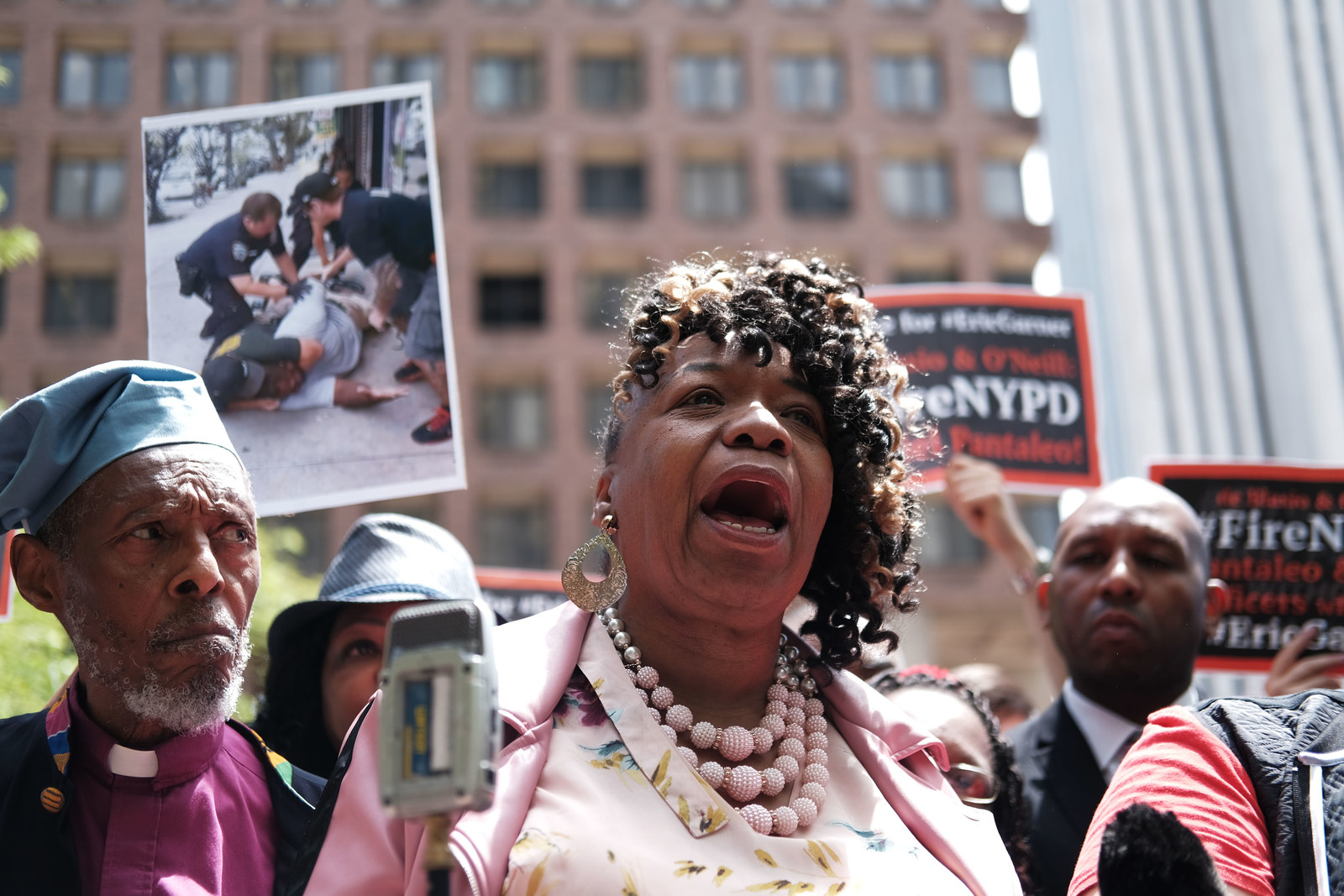 DOJ officials met with Garner's family Tuesday morning to share the investigation's findings. In a press conference after the meeting, Garner's daughter and mother urged city officials to fire Pantaleo and the other officers involved.
"The DOJ has failed us," Garner's mother, Gwen Carr, said. "Five years ago, my son said 'I can't breathe' 11 times. Today we can't breathe because they have let us down."
Garner's daughter Emerald Snipes said in an impassioned speech: "I am very angry. [The DOJ] didn't do their job. I'm going to stand outside and I'm going to scream it. Pantaleo needs to be fired."
She added, "Five years later and there's still no justice. So no, there won't be no calm. No, there won't be no peace. No justice, no peace."
In 2018, New York City's Civilian Complaint Review Board filed administrative charges against Pantaleo. An NYPD disciplinary trial to see if the officer should be fired or face other punishment for his role in Garner's death ended in June, but a ruling has not yet been made.
Since Garner's death, Pantaleo has been on desk duty for the NYPD.
The DOJ's decision not to bring federal charges attracted criticism from other public officials.
"Today's inaction reflects a DOJ that has turned its back on its fundamental mission — to seek and serve justice," New York Attorney General Letitia James said in a statement. "In memory of Eric Garner and all others who have lost their lives unjustly, we will continue to fight for reforms to a criminal justice system that remains broken."
New York mayor and Democratic presidential candidate Bill de Blasio announced that going forward, the city would not wait for the federal government to begin its own disciplinary proceedings in deaths of unarmed citizens involving the police.
"With the fifth anniversary of the tragic death of Eric Garner less than 24 hours away, federal law enforcement agencies have just announced they will not pursue charges against Officer Pantaleo," de Blasio said in a statement. "Years ago, we put our faith in the federal government to act. We won't make that mistake again."
For years, members of Garner's family, particularly his mother, have fought for justice and for NYPD officers to be held accountable.

When a grand jury decided in December 2014 not to indict Pantaleo on criminal charges, protests were held across the country for multiple nights. Garner's last words, "I can't breathe," turned into a rallying cry in the Black Lives Matter movement.
After the grand jury's decision in 2014, the possibility remained for a federal case if authorities found cause that Pantaleo violated Garner's civil rights. That possibility ended Tuesday.