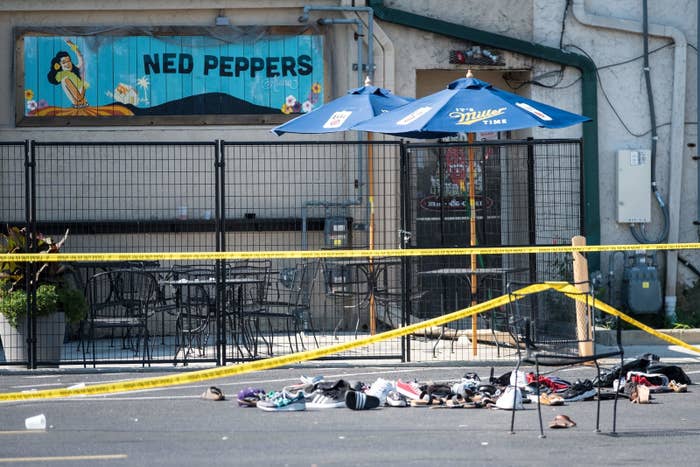 At least nine people were killed and dozens injured in a shooting in downtown Dayton, Ohio, early Sunday morning. The victims include the brother of the shooter, a man who celebrated his 30th birthday last week, and a young mother whose youngest child was born just last month.

Here is what we know so far about the victims:
Jordan Cofer, 22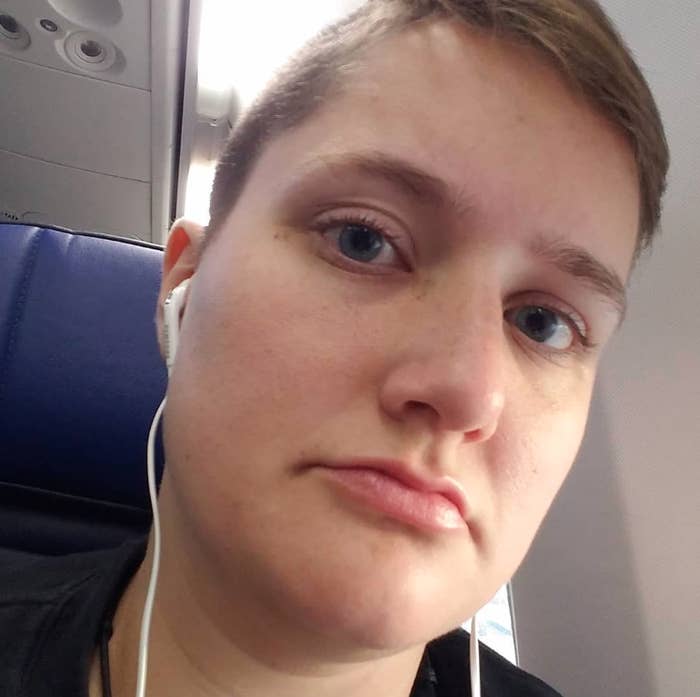 Jordan Séan Cofer Smith (Jordan Cofer for short), 22, was the younger brother of the gunman.
Authorities reported his name as Megan Betts, but two friends told BuzzFeed News that Cofer was a trans man who was not out to his family or coworkers.
"He was actually very open about his identity to people," said Margaret Bailey, 18, who dated Cofer from fall 2018 until spring 2019. "He just wasn't out to his family and … friends in the same city as him and coworkers because he lived in a very conservative town, went to a very conservative school, and was scared he wouldn't get the support he would need."

Her friend Michelle Heck, 19, confirmed that when she met Cofer last October he used he/him pronouns, introduced himself as Jordan, and told her he was trans. (Splinter first reported on Cofer's trans identity.)

Cofer studied earth and environmental science at Wright State University in Dayton, according to the college's student directory, and was due to graduate in 2020. This summer, he worked as a tour guide at Missoula Smokejumper Visitor Center in Montana, according to his Facebook page.
He planned to move to Los Angeles or Seattle after graduation, said Bailey.
Bailey first met Cofer on Tumblr about three years ago, where he posted mainly witchcraft and fandom stuff about YouTuber Jacksepticeye and the musician NateWantsToBattle.
"He was always trying to give people the best, but he also would not stop until he got what he wanted too," she said, calling Cofer her closest friend. "He was just really determined overall."
They went to Boston for a NateWantsToBattle concert in October and spent New Year's at Disney World in Florida, where they happened to meet actor Hugh Jackman at Animal Kingdom.
A former classmate called Cofer "a sweetheart. Very funny," in an interview with WLWT, adding that he "was strange in a very good way."
Lois Oglesby, 27
Lois Oglesby was a caring mother and nursing student who gave birth to her second child just last month, her uncle Joel Oglesby told the Washington Post. The 27-year-old had just returned to work at a daycare after maternity leave, said her friend Derasha Merrett.
"We grew up as cousins," Merrett told the Dayton Daily News. "We grew up in the same church, on the same drill team. She works at my kids' daycare. We all grew up in this little town. We're all family. We're all hurting behind this."
Joel Oglesby described his niece as "a very devoted mother" to her older daughter and newborn. She worked as a nursing assistant and was in nursing school.
"She loves her kids unconditionally," said Merrett. "She was a wonderful mother, a wonderful person."
Nicholas Cumer, 25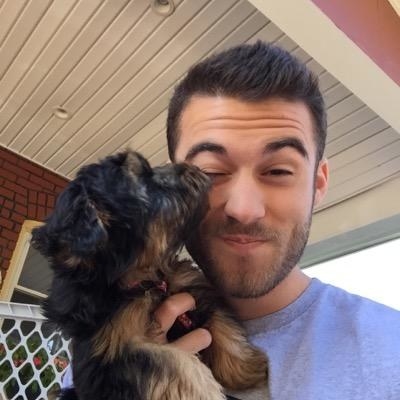 Nicholas Cumer was a graduate student at St. Francis University in Pennsylvania, where he was working on earning a master's degree in the school's cancer care program. In a statement, the school said the 25-year-old was in Ohio for an internship with the Maple Tree Cancer Alliance.
"Nicholas was dedicated to caring for others," said a university announcement confirming Cumer's death. "He was recognized at the 2019 Community Engagement Awards among students who had completed 100+ hours of service."
On his Twitter account, Cumer wrote often about loving the late rapper Mac Miller and shared Christian quotes and Bible verses.
"Do not be conformed to the pattern of this world, but be transformed by the renewal of your mind. Romans 12:2," his Twitter bio reads.
Thomas McNichols, 25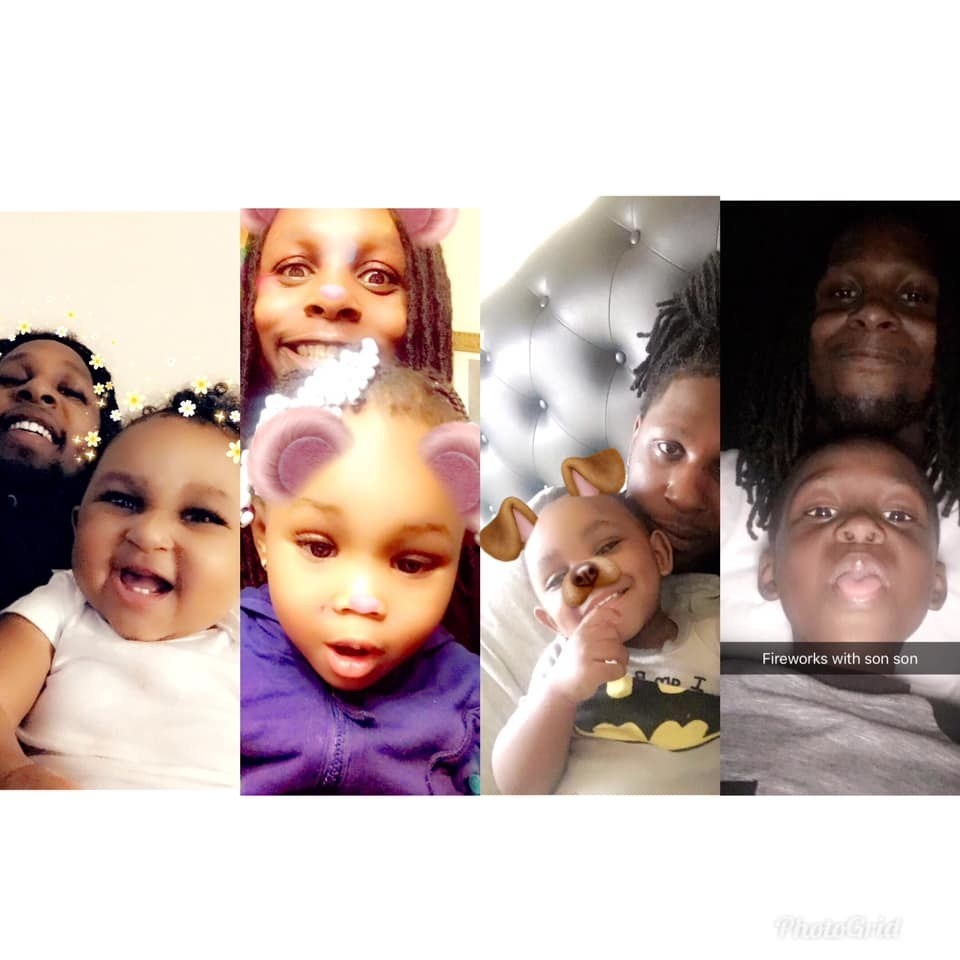 Known as "Teejay" among his friends and family, Thomas McNichols was a "great father, a great brother," and a "protector" who enjoyed playing kickball at family gatherings, his cousin Jevin Lamar told the New York Times.
A cover photo on his Facebook page shows the 25-year-old cuddling and posing for selfies with four different babies and toddlers, including one with the caption "fireworks with son son."
Another person, Shannon Newell, described McNichols on Facebook as "so sweet and full of life."
"I can't believe Thomas is gone," Newell wrote. "Always cracking jokes at work making us laugh. Rest in Peace Teejay James."
Logan Turner, 30
Logan Turner was the "world's best son," his mother told the Dayton Daily News. "He was very generous and loving," she said. "Everyone loved Logan. He was a happy-go-lucky guy."
Turner worked as a machinist in Springboro, Ohio, and celebrated his 30th birthday just last week. He graduated from Sinclair Community College and later got an engineering degree from Toledo University, his mom said.
On Twitter, Springboro High School guidance counselor and coach Ryan Wilhite posted a photo of Turner playing football when he attended the school.
"Heart is broken," Wilhite wrote. "Such a great young man lost too soon. Praying for comfort and healing for his family and all of his teammates who loved him so much. Rest easy 78."

Derrick Fudge, 57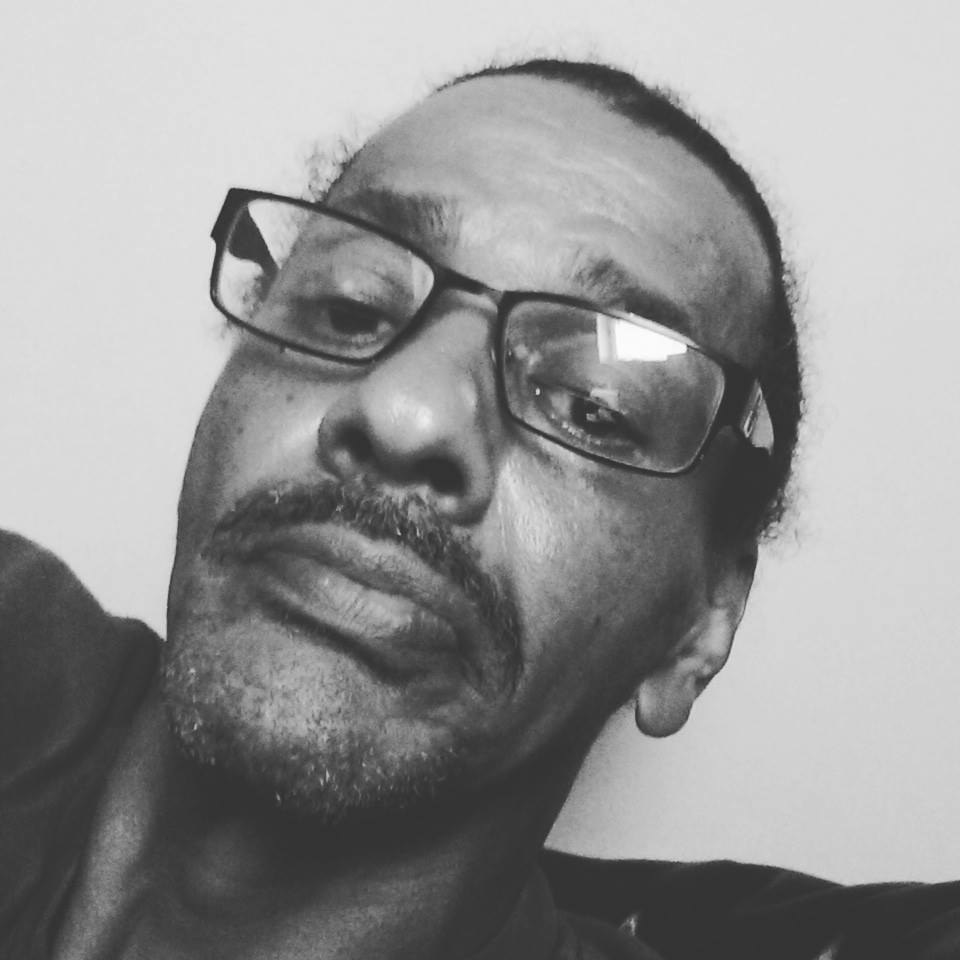 Derrick Fudge, the oldest victim at 57, lived in Springfield, Ohio, around 30 miles from the shooting scene. He was originally from New York, according to his Facebook profile.
On social media, he mainly posted pictures of his beloved large black dog. "That's my baby girl," he wrote under one photo.
"I just found out that a friend lost his life last night in the Dayton shooting," his friend Tammy Napier Myers wrote on Facebook after news of his death. "It once again reminds me of just how precious life truly is… Time is one of the most beautiful gifts we're given, but once it's gone it's something that we can't get back."
Under a selfie Fudge posted on Instagram in late 2016, he wrote, "I would like for everyone to know that no matter what one have to say about me good or bad that my way of thinking will never change I have a good heart and I love everyone."
Beatrice Warren-Curtis, 36, and Monica Brickhouse, 39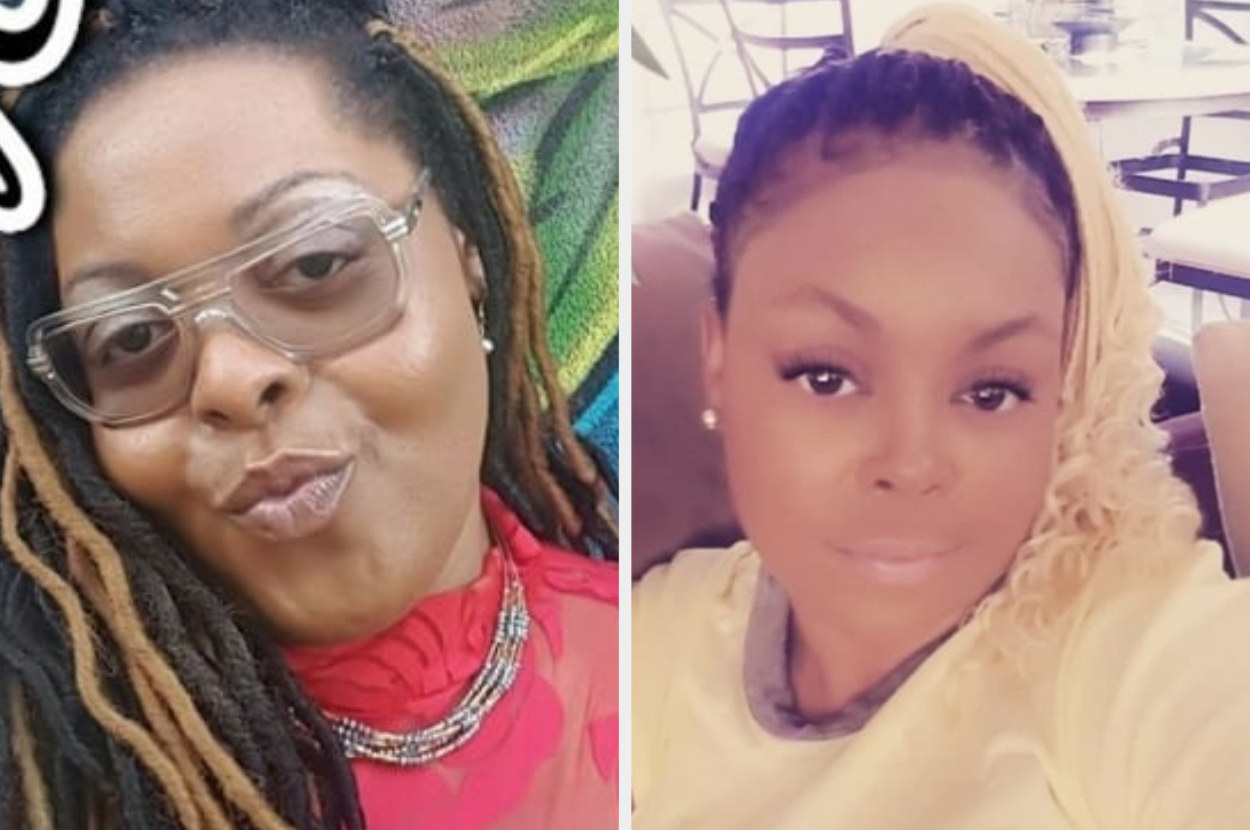 Beatrice Warren-Curtis, 36, and Monica Brickhouse, 39, were close friends, according to Facebook posts from friends who knew them. On Facebook, Warren-Curtis appears to have gone by the name Nicole Curtis.
"I was devastated this morning when I got the news and still don't feel like I have a heartbeat inside of me. Nicole Curtis and Monica Storey Brickhouse were like two of my work daughters," a friend, Tonya Amos, wrote. "I had the opportunity to manage and mentor them for some years. We sat beside each other everyday. We have laughed and cried together. Shared life stories and supported each other. These two ladies were very special to me. I'm sad and mad and this senseless loss. I cannot imagine how their families feel if I'm feeling this way. Lord have Mercy."
According to Brickhouse's Facebook page, she lived in Virginia Beach, Virginia, and was originally from Springfield, Ohio. She appeared to have a catering, design, and event planning business called Two Good Girls.
Another friend memorialized Brickhouse and Warren-Curtis Sunday, saying the pair were like "big sisters" she "always wanted to tag along with."
"This just can't be real. I just saw you both a month ago after my moms passing," one friend, Brittany Hart, wrote on Facebook Sunday afternoon. "Like you two have always done y'all checked in on my family and made your love for my family known. I am in shock!!! Monica Storey Brickhouse you were like another aunt to me! … To lose a loved one to senseless violence is just unfair, especially since it could be preventable !!"
Saeed Saleh, 38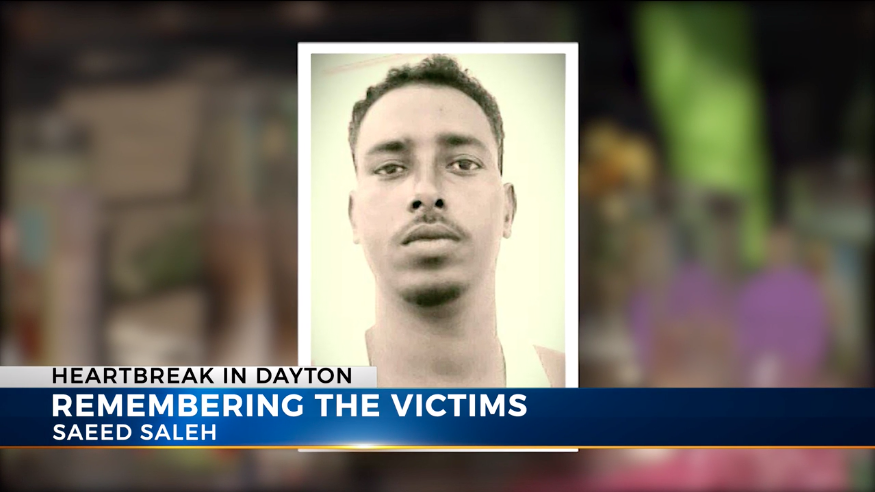 Saeed Saleh fled his homeland of Eritrea in Northern Africa as a refugee, coming to the United States three years ago with his wife and daughter.

"He came to escape violence and we would never expect that this would happen in America," his friend Neb Tesfaye told NBC4.
His wife, Zaid Eseyas Nuguse, told the Washington Post that Saleh constantly played games and went to the park with their 5-year-old daughter, Randa. "He was very well-liked by people and [got] along with everybody," Nuguse said.

Saleh worked as a forklift driver for the shipping company DHL, often working long hours seven days a week to support his wife and daughter in Dayton and two other children in Eritrea.
"He was a family man, he didn't really go out that much," said Tesfaye.

A friend had come to visit from out of town and they'd gone for beers in downtown Dayton for a rare celebration.

"This was the one day he took off," friend Tekeste Abraham told the Post.

CORRECTION
This story has been updated with Jordan Cofer's name and pronouns.