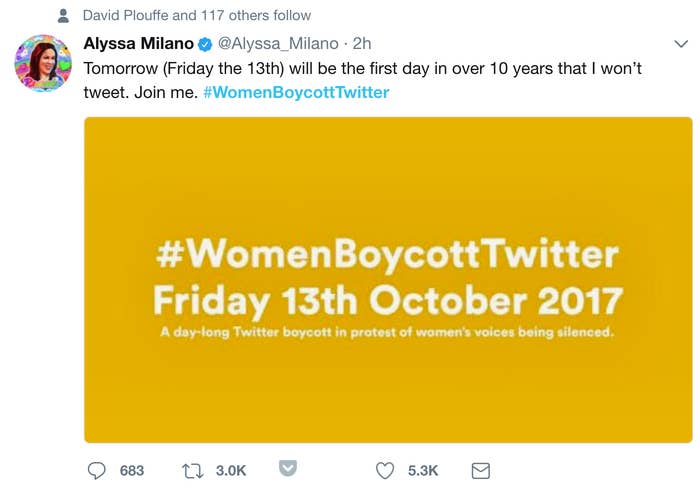 Twitter is being hit with a boycott Friday following the company's decision to briefly restrict actor Rose McGowan's account earlier this week.
The boycott — which calls for a one-day break from Twitter using the #WomenBoycottTwitter hashtag — is being held in response to Twitter's speech rules, which many joining the boycott claim are disproportionately silencing women. More than 126,000 people have tweeted the #WomenBoycottTwitter hashtag so far.
A number of boycotters posted tweets detailing the harassment they've been subject to on Twitter, saying that while the platform left those instances unaddressed, it did take action on McGowan's account, which was suspended late Wednesday after she tweeted a private phone number.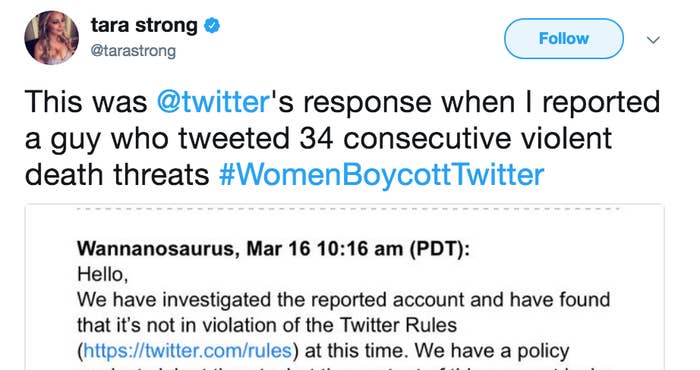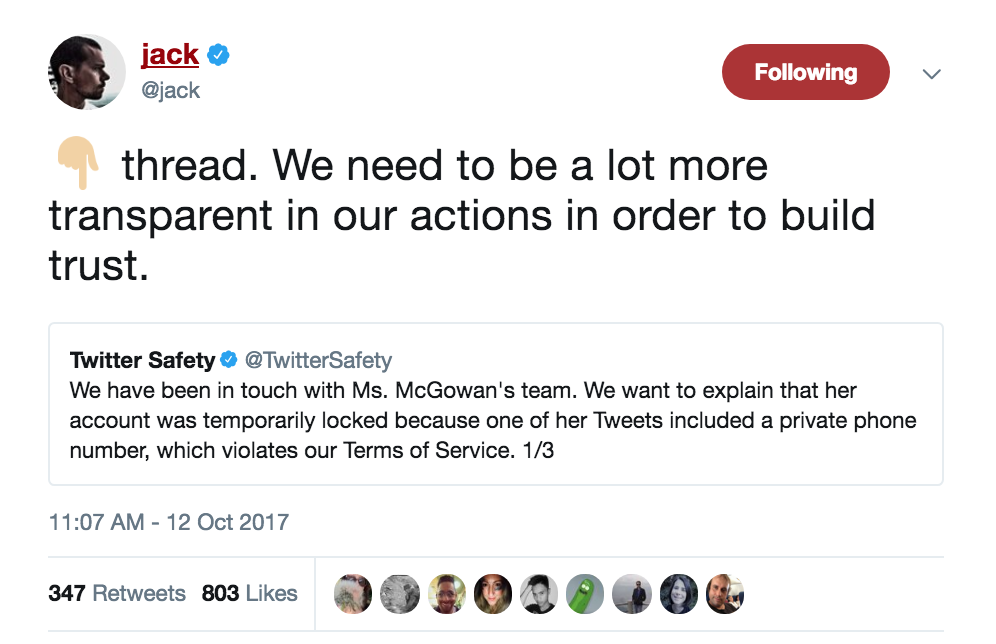 Protest organizers welcomed men as well, and some joined the boycott.

In response to McGowan's restriction, Twitter took the rare step of breaking with its policy against commenting on individual accounts to explain what happened. And Twitter CEO Jack Dorsey pledged "to do a better job at showing that we are not selectively applying rules."


The boycott is taking place at a time of immense public skepticism directed toward big tech platforms. Twitter, Google, and Facebook are being called to testify in front of the House and Senate Intelligence committees next month regarding the roles their platforms played in Russia's campaign to disrupt the US 2016 presidential election and its aftermath. And the positive attitude that's long existed towards these companies now appears to be dissipating.
Over the past year, Twitter has worked to improve its anti-abuse tools, in an effort to prevent backlash like the one the company currently faces over McGowan's account. As part of those efforts, the company has introduced new ways to punish bad actors, as well as more robust controls, including a mute option for all profiles with default photos.
Still, the company, by its own design, does not have tools that allow it to take action on individual tweets, which is why McGowan's entire account was restricted on Wednesday, leading to the uproar.
"Twitter is proud to empower and support the voices on our platform, especially those that speak truth to power," a Twitter spokesperson said in a statement to BuzzFeed News on Friday. "We stand with the brave women and men who use Twitter to share their stories, and will work hard every day to improve our processes to protect those voices
.
"