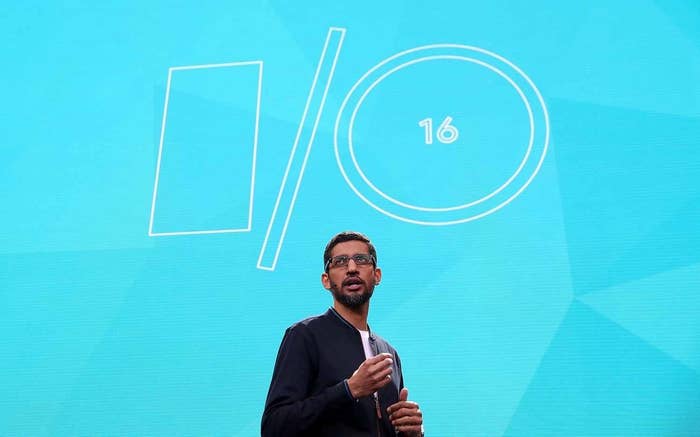 That's a wrap
The keynote concluded with a message from Pichai about the power of AI. Pichai referenced his company's AI's recent victory in the notoriously difficult game Go, noting how its AI was able to make moves that were not only mechanically calculating, but also creative. The real test of AI will be whether humans can achieve more by working alongside AI, Pichai said, referencing climate change researchers, doctors, and educators as some who might benefit. "Things previously thought to be impossible may in fact be possible," he said. "We look forward to building this future together with all of you."
Android is going to let you run apps without installing them via a new feature called Android Instant Apps. To do this, Google Play will deliver only the parts of an app people try to access when they don't have it installed. Essentially, Google is splitting apps into modules, so you can use only the parts you need. If you want to use the rest of the app after loading an Instant App module, you can then install it. In a demo, Google showed a search to a backpack sold within the B&H app. Clicking the link brought up a product page in the app, and the entire purchase process could be completed within the Instant App. Instant Apps will be available across all Android versions back to Jelly Bean, which debuted in 2012. Instant Apps will be rolled out gradually, with users getting access later this year.
Android Wear 2.0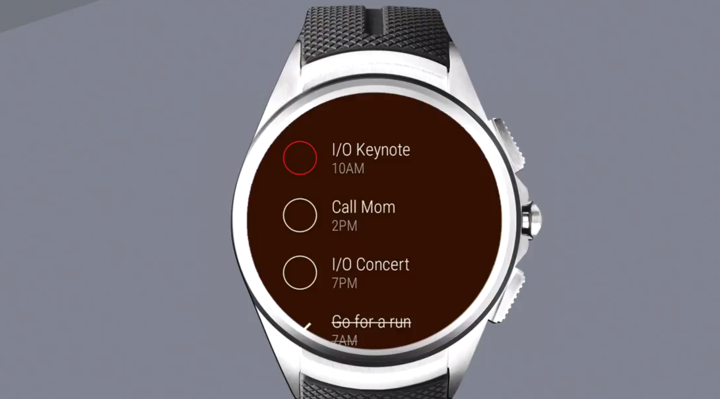 Google is debuting what it calls its biggest Android Wear platform update yet. Android Wear 2.0 will add better features for watch faces, messaging, and fitness. The watch faces will be more customizable. Messaging will get AI-powered Smart Replies, better handwriting recognition, and a new keyboard powered by machine learning. On the fitness front, there will be automatic activity recognition and new ways for music to work with the watch and increased interaction between apps. Then there's the watch's dependence on a phone, which will lessen. Google says you'll be able to use Spotify from your watch, even if your phone is off. And people will be able to build stand-alone apps for the watch, not linked to a phone app. Android watches with cell support will also allow you to make calls even if your phone isn't on.
Daydream, a Platform for VR
Virtual reality is a big deal for Google. Hardly surprising then to see the company devote significant keynote time today to Daydream, its new platform for virtual reality. Daydream has three parts: smartphones, a headset and controller, and apps. For smartphones, it's written a set of specs designed to make these phones work well for VR. As part of that effort, Google is introducing a "VR mode" for Android N, a series of enhancements focused on increasing performance and minimizing the latency and lag that can make VR uncomfortable. Samsung, HTC, ZTE, LG, and others are all building Daydream-ready phones.
Google is also creating a "reference design" for headsets and a controller, which it will share with partners. The controller, fairly simple-looking, has orientation sensors to help it understand where it's pointing and how it's turning. In a video demo, Google showed the controller being used to flip pancakes, cast a fishing rod, and control a dragon.
Google is also building out a new Google Play store for VR, with an array of partners including the likes of the New York Times, CNN, Netflix, and the NBA. Developers will build games for the store. YouTube, Google Play movies, Google Street View, and Google Play photos will all be there as well.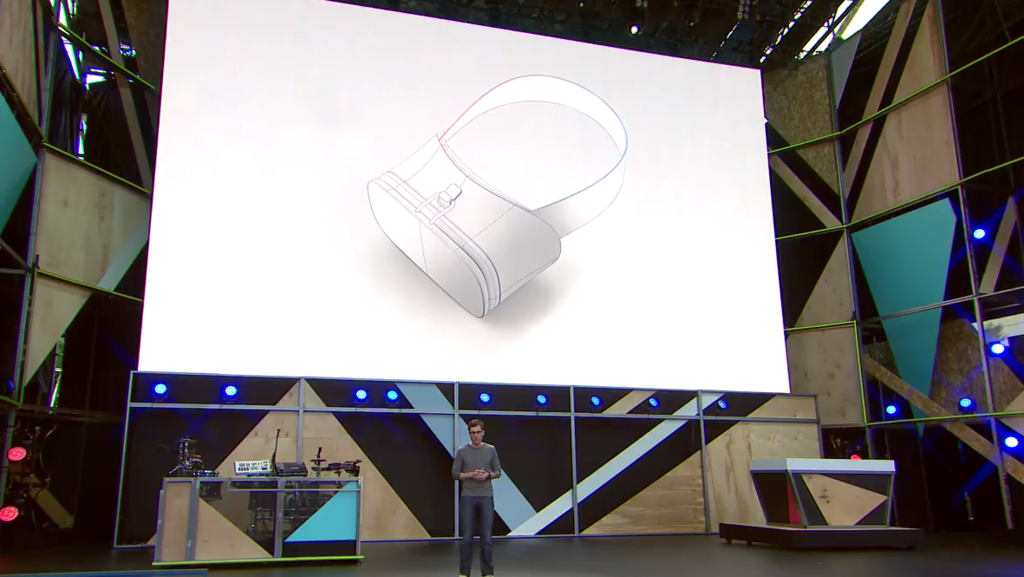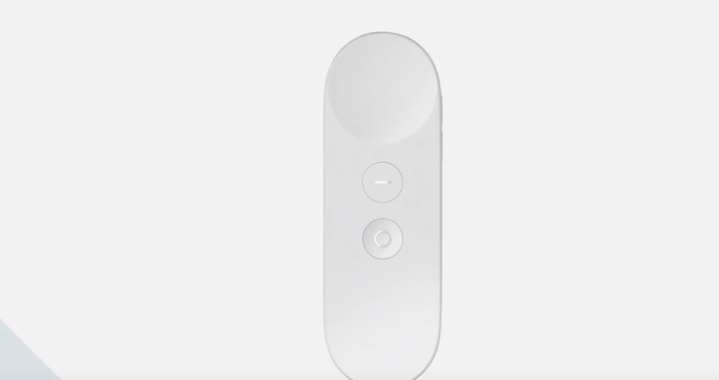 Android Updates
Every Google I/O brings with it a bevy Android updates and this years is no different. The company says Android N is faster and more secure than its predecessors, and also better for productivity. N will allow you to open two apps in the same screen on your mobile phone. It will also support picture in picture window on Android TV. Google is also releasing a quick reply feature within notifications, allowing you to respond to a notification without opening up an app. There's also a clear all button to close all apps at the same time and automatic software updates. Android N is expected to launch later this summer, with a first beta going live today.
Android N Needs a Name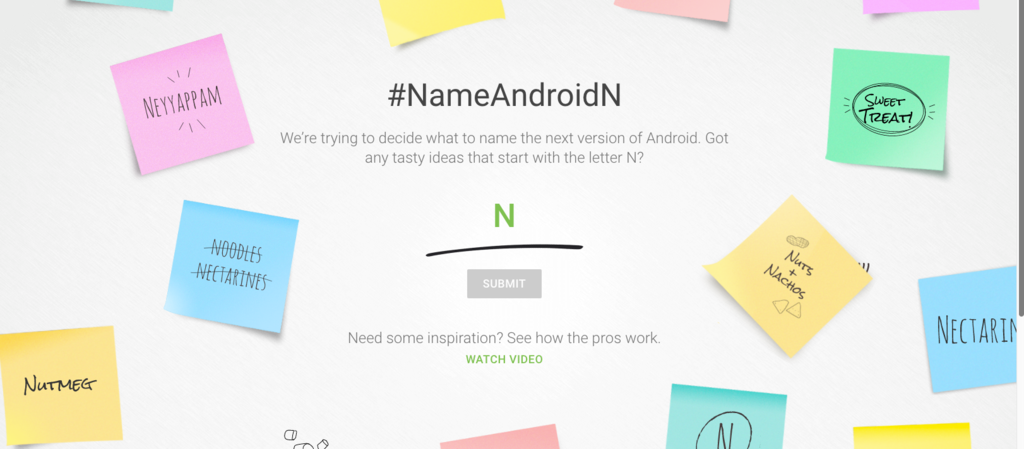 In a December interview with BuzzFeed News Sundar Pichai hinted that Google might crowdsource the naming of the next version of its Android mobile operating system. Turns out that is exactly what the company is going to do. Google is taking suggestions for Android "N" names at android.com/n. Already out of the running: Namey McNameface.
Duo, a New Video Calling App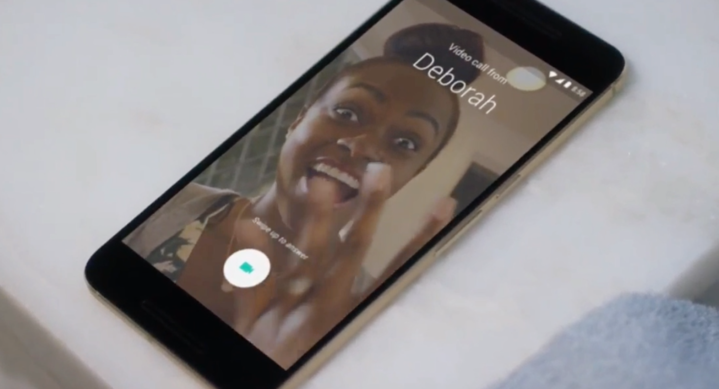 Looks like Google is rolling out two messaging apps today. The first is text-based. The second is a 1-to-1 video calling app named Duo.
Duo uses a feature called "Knock knock" that shows you a live video stream of the caller before you pick up. It's meant to make calls feel spontaneous. It's also built to work on poor connections. The technology behind Duo helps it switch between wifi and cellular networks, downgrading to lower quality feeds when connections are worse, then back up to higher quality when they improve. Duo, along with Allo, will be available this summer on Android and iOS.
A New Messaging App Called Allo
Allo is Google's new messaging application. It's "smart," and can learn over time using AI to make conversations easier. It uses predictive text, enhanced with machine learning capabilities. "Allo uses machine learning to suggest what you want to say on the fly, these aren't just canned responses," said Google's Erik Kay.
The app has a set of stickers, but also a few features to make messaging more expressive, including something called Whisper/Shout which lets you make the text of replies bigger and smaller with a sliding tool. It looks handy for emoji.
Also on board: a tool called "Ink" which you can use to doodle on top of photos. The app uses "Smart Replies" an AI-powered response feature, currently live in Google's Inbox app, that suggests possible responses to incoming messages. As you use the app more, the suggestions are supposed to improve. These Smart Replies can generate sticker and emoji replies in addition to text. Allo can also help you take real world actions. For example, you can look up restaurants and make reservations through Allo using Google Assistant.
Allo will also offer an incognito mode, with end to end encryption, that can automatically delete messages when chats expire.
Home, Google's Answer to the Amazon Echo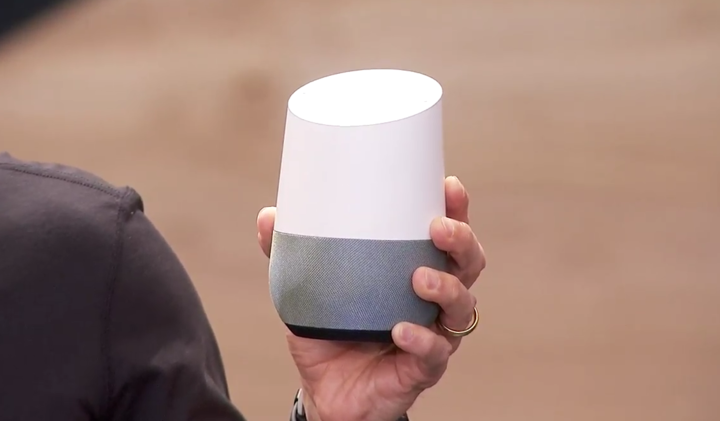 Google Home is a new device the company is developing for the home. It's used for music and entertainment, managing tasks, and searching on Google. It's an Amazon Echo competitor that you interact with using your voice. It will let you do things like turn on the lights and control your Nest devices. Google Cast support means it can control speakers in other rooms. It can schedule events and track packages. The company says it will eventually let people order cars, flowers, and other services. However, the most powerful aspect of Google Home seems to be the built-in search functions that will let people ask almost any question and get an answer. "What makes Google Home really shine is it has search built in. It draws on 17 years of innovation in organizing the world's information to answer questions which are difficult for other assistants to handle," said Google's Mario Queiroz, in a thinly veiled slap at Amazon.
It's customizable, with metal and fabric bases available, and slated to be released later this year. No pricing was announced.
Google Assistant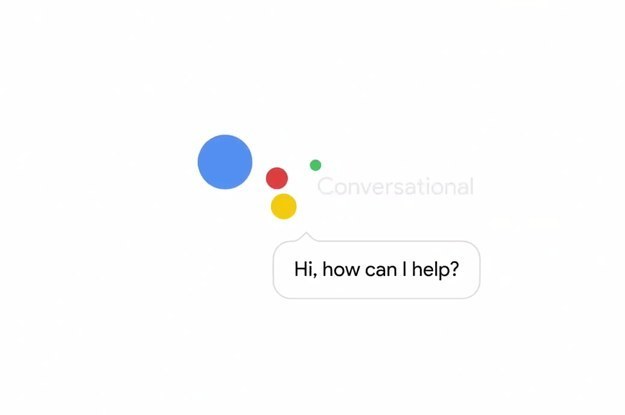 The first product announcement of the day is one that's been rumored for the past week or so: a conversational AI assistant called "Google Assistant."
Google wants to build each of us "our own individual Google," Pichai said. The assistant is designed analyze conversations for context that it can use to inform future conversations. It also remembers previous queries so that, for instance, it tell you where to buy a particular type of wine after you asked who made it. In a demo, Pichai asked for movie recommendations and was able to use the assistant to purchase four tickets to The Jungle Book. Pichai said Google believes it's poised to take a big leap forward in artificial intelligence in the next 10 years.
A Mobile Update
Pichai kicks things off with a quick update on mobile. Today, over 50% of the search queries Google processes originate on mobile phones. More fascinating: 1 in 5 of those queries are made via voice search.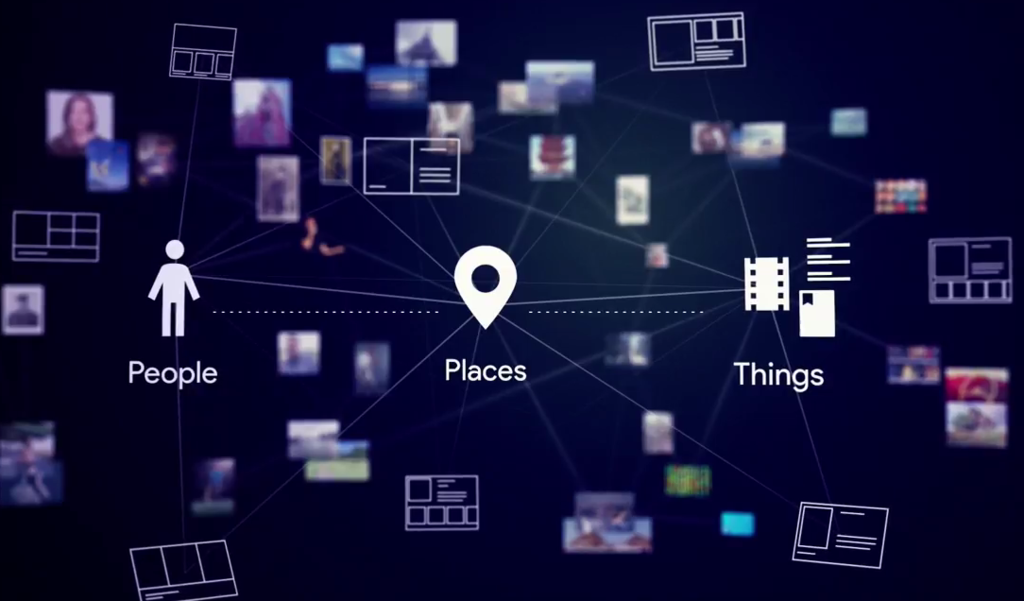 The Biggest I/O Yet?
Google I/O 2016 is being held at Shoreline Amphitheatre — a Mountain View, California, concert venue with a capacity of 22,500, though Google CEO Sundar Pichai says there are only about 7,000 attendees on site today. The event is being live-streamed in over 100 countries. More than 1 million people are tuning in from China, according to Pichai.