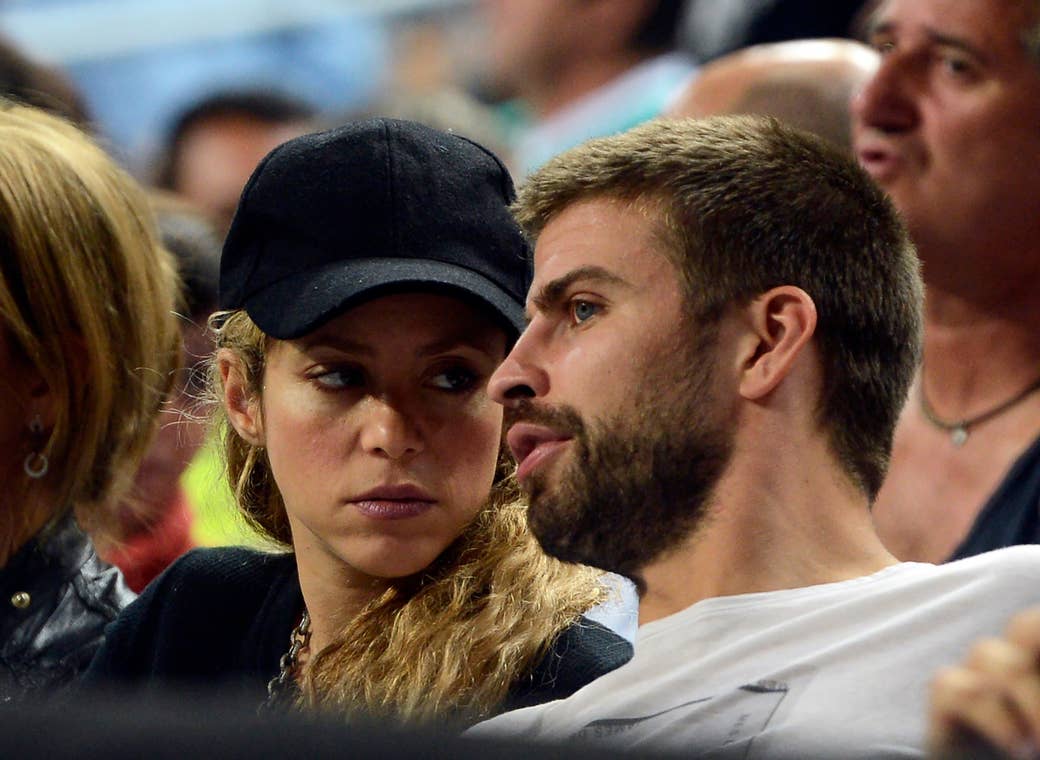 "No resentment here, baby," Shakira sings to an annoying ex in her latest hit song, "BZRP Music Session 53." "A she-wolf like me is too much for a guy like you." (The entire song is in Spanish, save for the line "sorry, baby," so we've translated.)
The Colombian pop star's vocals perfectly channel above-it-all disdain, and it's not just a lyrical stance. Last year, cheating rumors trickled out about her partner, Spanish soccer star Gerard Pique, and in the summer, she announced their breakup after an 11-year relationship.
Even before the announcement, her songs had seemed to hint at behind-the-scenes trouble. In the electro-nostalgic "Don't Wait Up," she pined for a couple's early spark. On the Rauw Alejandro collaboration, "Te Felicito," she spurned a fake ex, and followed up by belting about relationship inertia alongside Ozuna on the bachata ballad "Monotonía."
Since then, the separation has fed tabloid gossip about custody battles, the shameless "other woman," and allegations that Shakira put a witch mannequin on her balcony facing the home of a supposedly mean mother-in-law.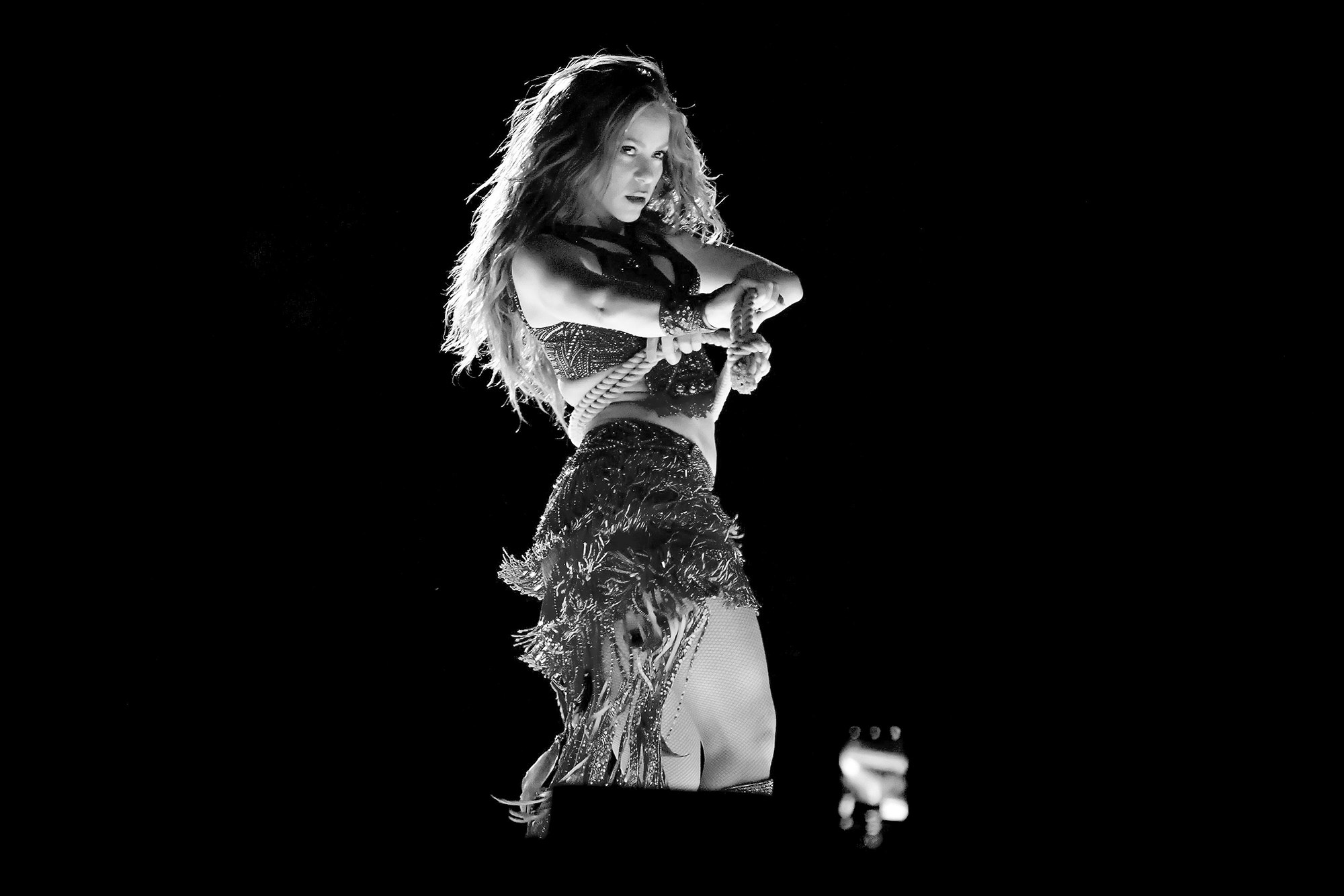 Before Americans had a Top 40 breakup queen in Taylor Swift, Latin Americans had Shakira. The onetime teen pop star became a global sensation in the late '90s with her intimate songwriting about love and relationships in her breakthrough hits "Donde Estás Corazón" and "Estoy Aqui."
Her most iconic US and global songs are early aughts bops like "Hips Don't Lie" and "Whenever, Wherever"; the endlessly played videos emphasized the dance moves that became the cornerstone of her celebrity.
But she was always more complicated than that in her Spanish-language work. The 18-year-old sold bourgeois rebellion against quinceañeros and social conventions on Pies Descalzos, her breakout hit album. The song "Octavo Día" — from her follow-up, Donde Están los Ladrones? — critiqued how the public become chess pieces for the powerful. She repurposed the song as an anti-war statement during the Iraq invasion, pitting blimp dolls of Bush and Saddam Hussein against each other during her 2003 concert tour.
Even in that early pop-rock era, the most commercially impactful songs captured the mundanities of love from a woman's perspective. From the mariachi-inflected "Ciega Sordomuda" (with its ableist titular sentiments of being rendered "Blind, Deafmute") to the quasi-metal thrashing of "Inevitable," the song Pepsi chose in a 1999 ad selling her as a pan-Latina icon, she found endless ways to describe feeling angrily helpless about men's appeal (and confessed to not showering on Sundays).
Even the big crossover hit "Whenever, Wherever" was inspired by her relationship with Antonio de la Rúa, son of Argentinian president Fernando de la Rúa, who also starred in the video for follow-up "Underneath Your Clothes," her only ballad to hit the top 10 in the US.
Still, by then, these were rare musical allusions to her private life. These days, Shakira isn't usually a celebrity who's gossiped about. Aside from de la Rúa suing her soon after their 2011 breakup, her stardom hasn't historically hinged on scandals because, like Beyoncé (whom she collaborated with on "Beautiful Liar"), she keeps her private life close to the vest.
And the bigger Shakira's stardom has grown, the less messy her celebrity has been. She always avoids controversy; in a deeply conservative country, she's avoided talking about abortion or LGBTQ rights, for instance. (Her early song "Se Quiere, Se Mata," is strikingly conservative, a cry against the social hypocrisy that leads young girls to seek abortion.) Her public-facing politics are unobjectionable, a favored cause being children's education.
Since her two kids were born in the 2010s, she's leaned into family-friendly opportunities: She played the Gazelle in Disney's Zootopia, and appeared as a smiling judge on The Voice and the dance challenge show Dancing with Myself. And that's why her latest sonic salvo is such a notable departure.
Shakira is always dropping one-off singles, like 2020's "Me Gusta" with Anuel AA or "Girl Like Me," a collaboration with the Black Eyed Peas that dominated airwaves last summer. So it's easy to forget that her last English-language album, the self-titled Shakira, was released in 2014. Her last Spanish-language album, El Dorado, came out in 2017, after which she almost lost her voice.
That album was partly inspired by the relationship with Pique, whom she'd met during the 2010 World Cup, when she wrote and sang the theme song, "Waka Waka." Its biggest hit was the reggaeton-flavored "Me Enamore," where she sings about an age difference between lovers (Pique is ten years younger): "I thought to myself, 'This is a kid, but what am I to do?'" she laments. "It's what I'd been searching for."
Over the past two years, though, there were cheating rumors. When Shakira launched her comeback English-language single "Don't Wait Up" last summer, the chatter was about whether she'd come out because of the colors of the announcement matching the lesbian flag. (Far from being some kind of coded revelation, it turned out to be just a clueless coincidence.)
But then she started playing into the speculation about her relationship. In "Te Felicito," a brilliant club-ready EDM banger, she sarcastically congratulates an ex for being the perfect pretender. The robotic vocals — and robo dance moves — were an arresting choice for a passionate breakup anthem, and it became her sixteenth Latin pop charts No. 1.
In "Monotonía," she dropped hints about a partner's narcissism, and described a breakup that was less about fault and more about "monotony" setting in.
But with this Bizarrap collaboration, she seems more flamboyantly petty than ever. That might be because it's not an official single, but rather the result of a laidback collaboration at the producer's Barcelona studio, and Shakira revels in the freedom.
She addresses a former flame who she's outgrown and who has found a new woman "like him," snarkily suggesting he's replaced a Ferrari for a Twingo, and a Rolex for a Casio.
The song has sparked meticulous lyric-explainer threads and feminist debates over the respectability of speaking out after cheating. (Pique himself responded last week by wearing a Casio watch and arriving at work in a Twingo.)
While artists like Adele still trade in the pop tradition of the long-awaited breakup album, there's been a move toward a real-time reclamation of the post-split gossip cycle, from Grande's "thank u, next" moment to Olivia Rodrigo's "Driver's License" breakthrough. Now, Shakira has joined the ranks.
Many Latinx and Spanish-speaking millennials — especially women — grew up with Shakira as their soundtrack. The world has been cheering her on, and the usually silent star even shared a Colombian op-ed on her Instagram defending her right to claim her story. "It's not my fault that they're hating on you," she sings. "I just make music and I'm sorry if it splashes you." In other words: Sorry, not sorry. ●