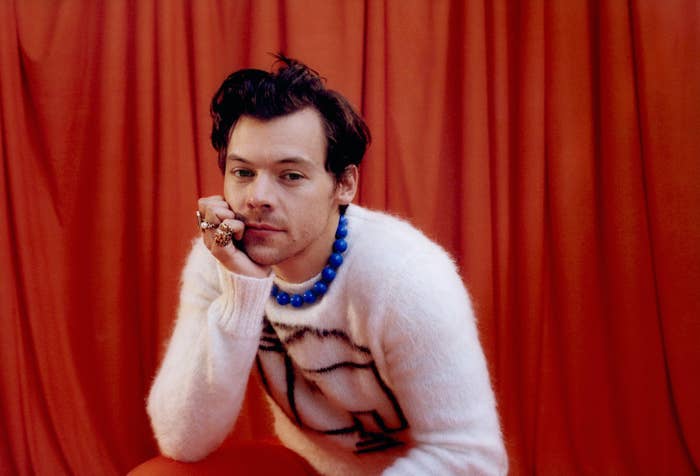 When One Direction ended, it looked like Zayn Malik would be the one to go the distance as a solo artist. He seemed so serious as he left the group — the first one to do so — and spoke out about wanting to jump into a new, less-whitebread creative direction.
Malik's "Pillowtalk" was one of the most memorable post–boy band singles of the 2010s: sexy and intimate alt-R&B, introduced with a surreal, horny video in which he seemed to melt into Gigi Hadid.
In contrast, Harry Styles' solo turn, starting with the rock-tinged single "Sign of the Times" and self-titled album, seemed somewhat safe. When the ballad came out in 2017, its nostalgic melodrama — in what felt like a politically apocalyptic era — didn't seem to say much. Ditto for the video, which saw Styles flying around like a little prince surveying the landscape he ruled.
Still, he committed to the aesthetic, pushing the harder sound of songs like "Kiwi," which prefigured the recent rebirth of pop-punk. His sophomore album, 2019's Fine Line, built on his sensitive, earnest persona, leaning into carnality with the shirtless polymorphous imagery of the video for "Lights Up," and later with the orgasmic joy of "Watermelon Sugar," which earned him his first Grammy last year.
In the meantime, there were rumors about his sexuality, "guy with a pearl earring" moments, blazers with dresses, his own nail polish brand, and massive streaming success. He expanded into acting and is now a full-fledged celebrity A-lister with an industry girlfriend, Olivia Wilde, who directed him in the forthcoming film Don't Worry Darling.
In his newest album, Harry's House, he confidently expands on the persona that both attracted stans and sparked eyerolling derision, but has nonetheless made him an undeniably massive star. Preceded by lead single "As It Was," his biggest out-of-the-gate hit so far, the album finds Styles — with usual collaborator producers Kid Harpoon and Tyler Johnson — blending everything from '80s synths to disco and funk into his own style.
The resulting collection of songs encompasses outstanding melodies and intimate, affecting lyrics as well as some less memorable moments. But whatever you think of the album — from the Joni Mitchell–approved title, to the emphasis on observing women's feelings (and his own wet dreams) — it's distinctly his perspective.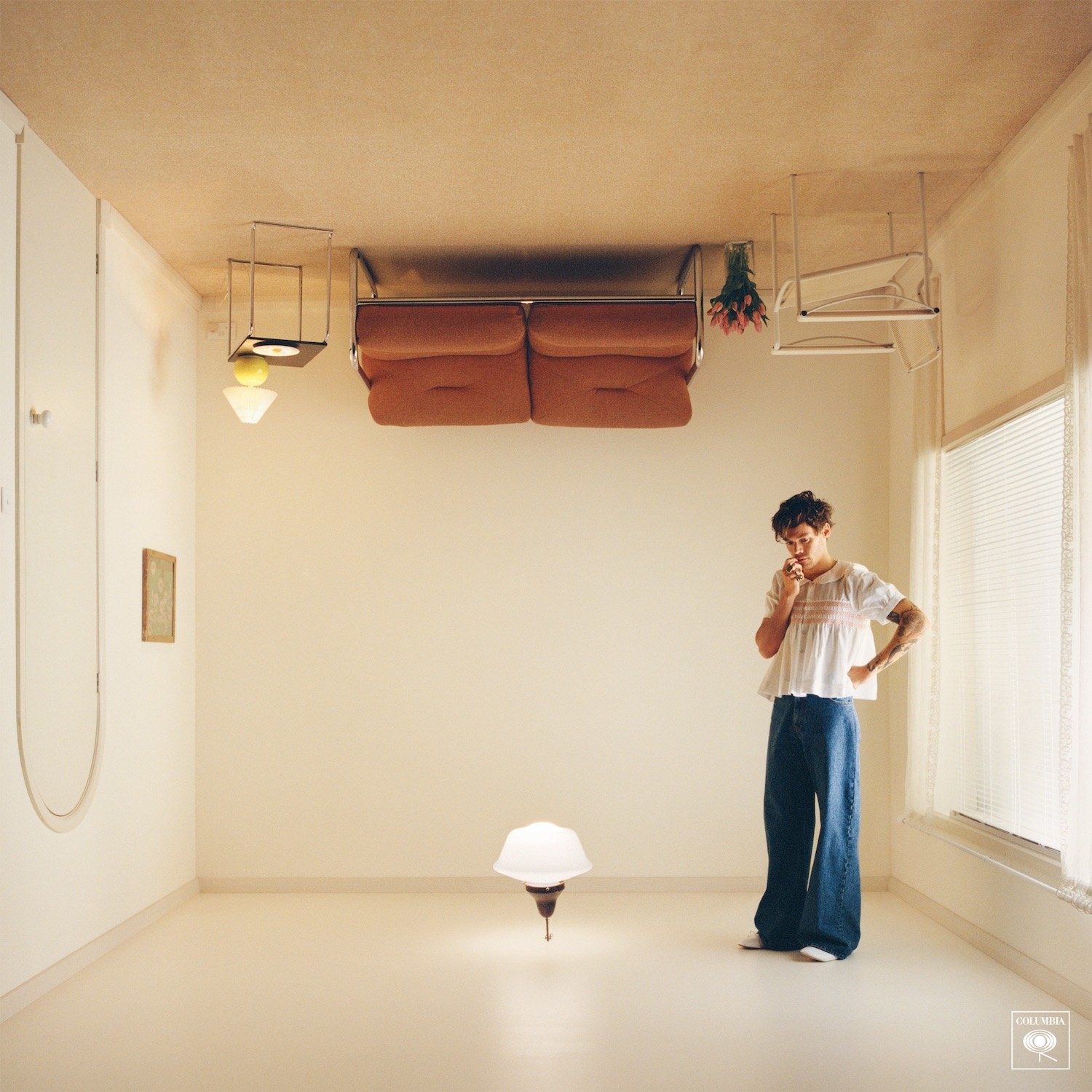 Harry Styles is a masterful pop star who knows how to build narratives and create expectations. And "As It Was" functions as a great opening statement. The song, which he characterized in recent a Zane Lowe interview as having the energy of dancing in darkness, hints at some of the same existential grandeur and melancholy of "Sign of the Times." Its lyrics, about not being able to return to a previous moment or place, could refer to the pandemic but also to a changing relationship, including his relationship to himself.

Featuring his sequined Elton John onesie and cute jazz hands waving, the music video replanted his flag of earnestness in the pop landscape. That sensibility can easily shift into Ed Sheeran–type blandness. But there's a refreshing sincerity to Styles, and not just when he lovingly cares for a fish to release back into the world in his magical realist "Adore You" video.
His earnestness can come off as inauthentic and annoying, especially because the media has over-praised his supposed expansion of traditional gender with his softer masculinity. But if you like him as a pop star, it's easier to overlook the occasional lack of musical originality.
The '80s-inspired synths of "As It Was" are something of an outlier in Harry's House, which leans more into neo-disco and horns. They drive the album openers "Music for a Sushi Restaurant" and "Late Night Talking," and have that retro feel that could've been produced by Bruno Mars — but are also some of his best bops so far.
On "Sushi" he shifts from falsettoed lines about a girl he likes into distorted electro-vocals about wanting "just a little taste," in which he sounds more playfully horny than ever. That energy carries over — only slightly less effectively — into "Talking" about late-night chats with a woman he says he'd follow to "Hollywood or Bishopsgate."
Styles has said he wanted to have fun with the album, and here he often revels in small moments of pleasure. In "Grapejuice," he meditates on love through wine sharing. "Daylight" has similar laid-back, summery vibes, and touches on familiar themes of yearning for a woman. In "Keep Driving," perhaps the most zeitgeisty song on the album, he namechecks side boob, Raya, and "life gone viral."
The pop star has spoken about how it's been hard as a former boy bander molded in public to be honest about his sex life. And while there's nothing here quite as originally giddy as "Watermelon Sugar," there's the frank yet metaphoric lust of "Cinema." Seemingly inspired by Wilde, he sings to a paramour about how he loves her "cinema," and how she "pops" when they get intimate: "If you're getting yourself wet for me / I guess you're all mine."
There are as many songs about connection as there are about disconnection on the album. But by far the strongest, most unique songwriting and arrangements come in the music that seems to be in conversation with women or people he's been in relationships with.
"Little Freak" is a standout. He addresses a former flame, apologizing for jumping in too fast, and sits with the feelings of thinking about them from afar. As he asks them to "stay green" and sings of how he's "thinking about your delicate point of view," the haunting vocals and melodies powerfully capture sadness while also getting at the pleasure of longing.
In "Matilda," a reference to the misunderstood girl of the Roald Dahl book, he talks to a woman who can't let go of her traumatic past. Admitting it's "none of my business," he still wistfully observes how she hides her pain while wishing for her healing.
Styles loves cross-gender covers — especially of country songs — as evidenced by his performance of "Man I Feel Like a Woman" with Shania Twain at this year's Coachella and his iconic rendition of Little Big Town's "Girl Crush." "Girl Crush," where a woman sings about desiring a man's desire for another girl, has a perspective that easily blurs into queerness.
And those covers aren't just gimmicks. They speak to the multilayered perspectives of his own best music, like "Boyfriends," a song he told Zane Lowe he's especially proud of. He wrote it based on his experiences as a boyfriend and growing up with sisters. One can easily imagine such an ambition going awry, ending up the musical equivalent of "as a father of daughters"–style condescension.
The lyrics might not be groundbreaking, but the music and vocals communicate the pathos that pop music is for.
Instead, he's created a sublime, guitar-backed mini anthem about men from or for a woman's perspective. As he sings, "You love a fool who knows just how to get under your skin," the melodies and stacked vocals enact the lulling rhythm of romance. The song's perfect harmonies — which he emphasized a capella in his Coachella performance — can confidently stand alongside classics like the Dolly Parton and Loretta Lynn cover of "To Know Him Is to Love Him."
"Boyfriends" has already been covered by queer singer-songwriter Angel Olsen. And it's arguably the perspective in those kinds of songs — where he's part daddy, sometimes lover, definitely caring observer — that makes so many fans feel passionately connected to him.
That is also evident in the final song, "Love of My Life," about the one who got away. Mournful chord changes serve as the backdrop for his regrets: "It's not what I wanted / To leave you behind / Don't know where you land when you fly." The lyrics might not be groundbreaking, but the music and vocals communicate the pathos that pop music is for.
In an interview last month, Styles said he had shied away from making "fun music" because he wanted to be "taken seriously" as a solo artist. "Finally, it doesn't feel like my life is over if this album isn't a commercial success," he told Better Homes and Gardens about his third time out.
Harry's House doesn't quite feel like enough of a departure to live up to that sentiment about commercial fortunes; Styles might still be too much of a former teen star to really throw all his fears out the window. Still, it's clear he's never been more sure of where he's going. ●