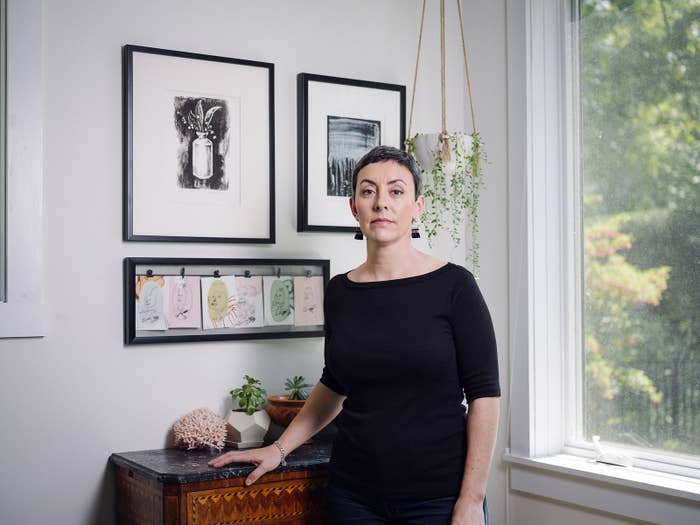 A New York City council member said he plans to propose a new law that would allow parents to remove the names of sexually abusive doctors from their children's birth certificates. The law would give the city's Department of Health and Mental Hygiene the authority to redact the name of any doctor whose medical license has been suspended, revoked, or voluntarily surrendered, according to a draft of the bill shared with BuzzFeed News.
Under the proposed law, parents could do this even years after the fact, provided the doctor in question had been disciplined by the state's Office of Professional Medical Conduct.
Council Member Mark Levine, who chairs the council's health committee, said he was moved to sponsor the legislation after reading about Marissa Hoechstetter, who was one of 19 women to accuse a local OB-GYN of sexual abuse. Hoechstetter, whose story was first reported by BuzzFeed News in June, had tried unsuccessfully for two years to get the name of her doctor, Robert Hadden, removed from the birth certificates of her twin daughters.
"It's just this stupid, formal, tangible document, but you have to use it at important moments in your kids' life," she told BuzzFeed News earlier this year. "And I don't want him to always be there."
Following the story's publication, eight more women who said Hadden had abused them also contacted city officials to request that the doctor's name be taken off their children's documents.
"We cannot undo the damage done by abusers who exploit the vulnerability of women in an OB/GYN's office," Levine said in a statement, noting that he intends to introduce the legislation on Thursday. "The least we can do is not subject survivors — and their children — to the pain of seeing their abuser's name on a document as foundational and meaningful as a birth certificate."
Though 19 women gave statements to the Manhattan District Attorney's Office alleging that Hadden had sexually abused them during examinations, prosecutors offered Hadden a plea deal in 2016 for probation and no jail time on the condition that he give up his license.
Hoechstetter said that she began her efforts to get Hadden's name off of the birth certificates shortly after she registered her daughters for kindergarten — the first time she'd looked at the documents in years. Despite Hadden's criminal conviction, Hoechstetter's attempts repeatedly ran into bureaucratic walls.
"Everyone I met was paralyzed by a lack of precedent," she told BuzzFeed News this week. "I'm still floored that it's actually being introduced. I'm still not sure how to express my gratitude but it's very emotional and has great meaning for me and other women in my position."
Once the bill is introduced, it will have a hearing in the council's health committee and then, if approved there, go before the full council.