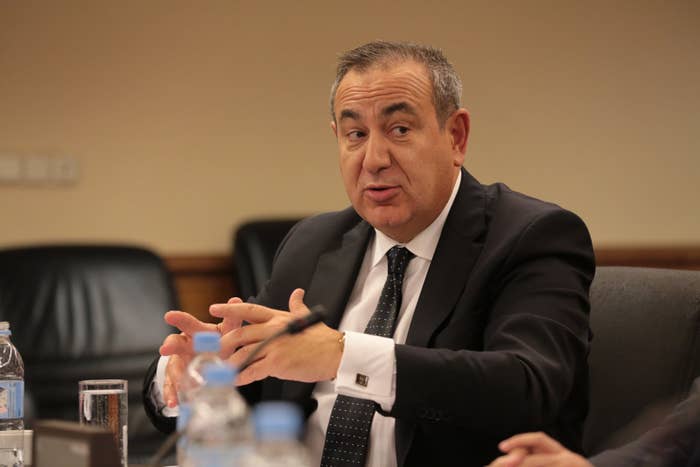 Joseph Mifsud, the enigmatic Maltese professor at the center of the Trump-Russia probe, was in Moscow just weeks before special counsel Robert Mueller unsealed court documents alleging that Mifsud had told a Trump campaign adviser that Russia had "dirt" on Hillary Clinton, BuzzFeed News has learned.
The trip, which hasn't been previously reported, is the last time Mifsud is known to have been in Russia.
Three weeks after his Russia trip, Mifsud was identified as the unnamed "overseas professor" who allegedly told foreign policy adviser George Papadopoulos in April 2016 that Russia had thousands of emails from the Democrats. That was weeks before the Democrats themselves were aware that their computer systems had been hacked.
Mifsud was last seen in public Oct. 31, 2017, in Rome. His current whereabouts are unknown.
The precise nature of Mifsud's place, if any, in Russia's meddling in the 2016 US election remains unclear and unexplained.
Still, the new information on Mifsud's travels indicates that even after he'd been questioned by the FBI, and as US investigators were about to make his role public, he remained in contact with Russian government circles.
The Maltese professor was formally invited to Moscow by the Russian Council of International Affairs (RIAC), a think tank close to the Russian Ministry of Foreign Affairs, according to a visa dated Oct. 4, 2017.
In Moscow, Mifsud participated in a seminar about security challenges in Yemen organized by RIAC and Saudi Arabia's King Faisal Center for Research and Islamic Studies.
Two sources at RIAC told BuzzFeed News that Mifsud was a member of the official delegation of Saudi King Salman bin Abdulaziz, who was in Russia on an official visit to Russian President Vladimir Putin on the same dates.
The King Faisal Foundation and the Saudi Embassy in London didn't respond to requests for comment.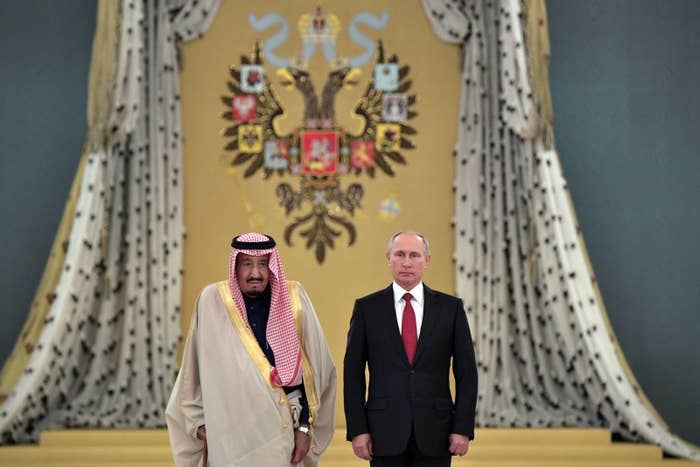 Mifsud had spoken at other events, in both Saudi Arabia and Russia, organized by RIAC and the King Faisal Center, and he has traveled to Moscow frequently in recent years. A separate visa seen by BuzzFeed News, dated March 24, 2017, to March 1, 2018, was issued upon invitation of the Lomonosov Moscow State University, one of Russia's most prestigious universities, with which Mifsud has collaborated in various capacities.

Mifsud has gone underground since being identified as the professor who told Papadopoulos that Russia had thousands of emails from the Democrats.
In February, BuzzFeed News revealed that not even his girlfriend in Ukraine, who claims to be the mother of his child, has heard from him since the court documents were made public.
She told BuzzFeed News that she last met Mifsud in person in Kiev in early April 2017. He told her then that he had recently been questioned by the FBI in the US.
And at the end of October, he stopped replying to her messages and phone calls after urging her not to talk to journalists.
The fact that Mifsud was in Moscow in early October 2017 would appear to contradict some of the WhatsApp messages seen by BuzzFeed News that he sent his Ukrainian girlfriend saying he couldn't visit her in Kiev because he was ill and unable to travel.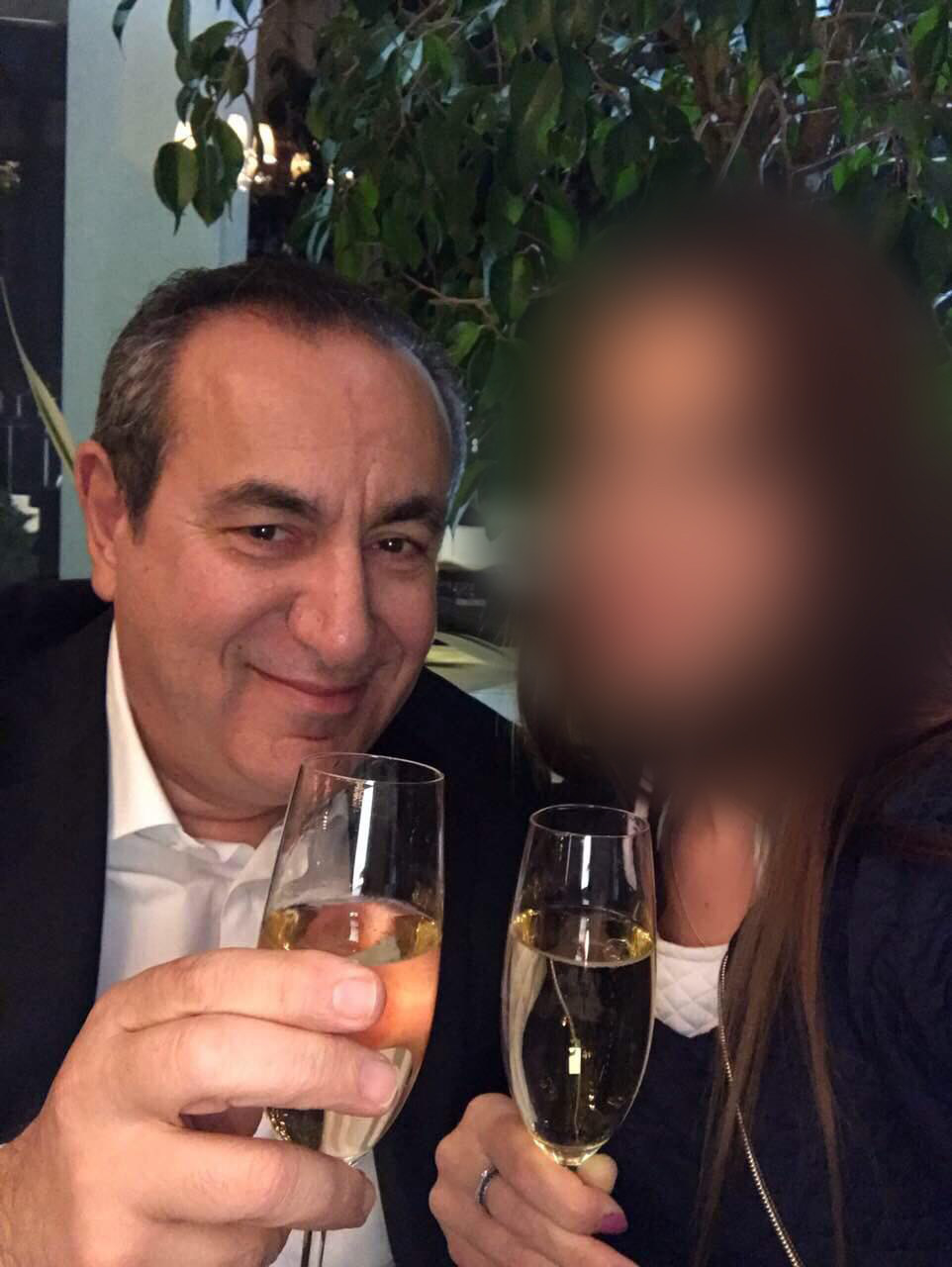 During his stay in Moscow, Mifsud met with at least one other individual referenced in the Mueller documents.

According to the documents, Mifsud introduced Papadopoulos to a "Russian national connected to the Russian Ministry of Foreign Affairs" over email in April 2016. Media reports have suggested that the unnamed Russian national is Ivan Timofeev, RIAC's director of programs.
Timofeev acknowledged over email that Mifsud was in Moscow last October and volunteered the information about the seminar, but he declined to say whether they discussed interactions with Papadopoulos.
Mifsud was last seen Oct. 31, 2017, when he gave an interview with Italian newspaper La Repubblica published the next day. He has since vanished from the Rome university where he'd worked for years and quit his job with a Scottish university. The London diplomatic institute where he was a director has shut down, and Italian prosecutors, who are seeking him in an unrelated case where he is accused of inflating salaries at a university consortium in Agrigento, Sicily, which he presided over nearly a decade ago, haven't been able to locate him.
Mifsud has not responded to repeated requests for comment. He acknowledged in the interview with La Repubblica that he met Papadopoulos "three or four times," and facilitated connections between "official and unofficial sources," but denied any wrongdoing.
According to court filings, Mifsud told Papadopoulos about the Democrats' emails in April 2016, before the Democrats themselves were aware that their computer system had been hacked. Mifsud told Papadopoulos he'd learned of the emails during a trip to Russia, but who told him is unknown.
Papadopoulos is reported to have later shared the information with the Australian high commissioner to the United Kingdom, whose government passed the information to US authorities after WikiLeaks began publishing the emails in July 2016. That information sparked the FBI to launch the investigation that Mueller now leads.
Papadopoulos has pleaded guilty to lying to the FBI about his contacts with Russia.