A Woman Just Got Sent The Most Intense Tinder Message Of All Time
This is quite extraordinary Tindering.
Quite the opening from Derek, here. Quite the opening.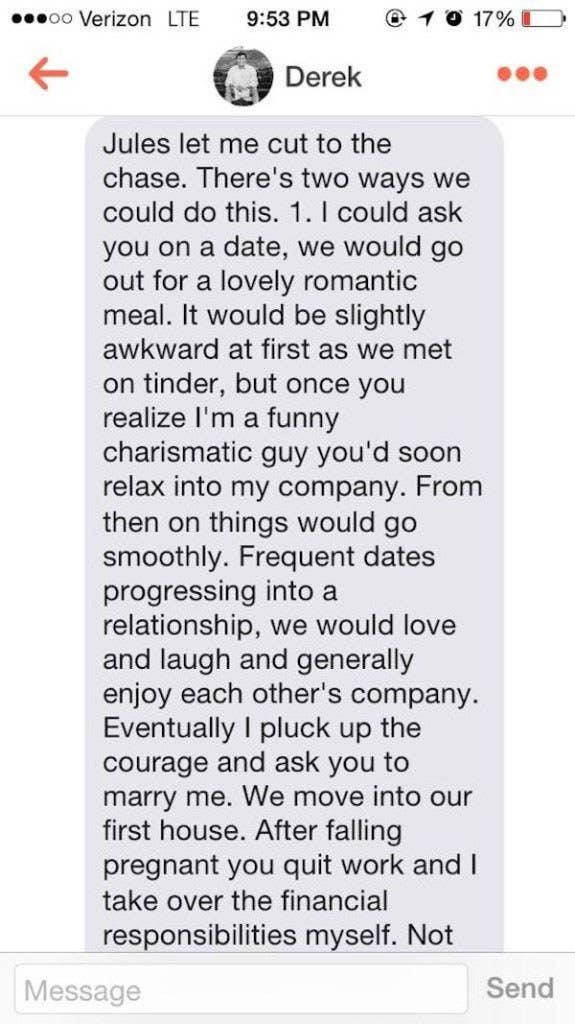 And yes, it goes on.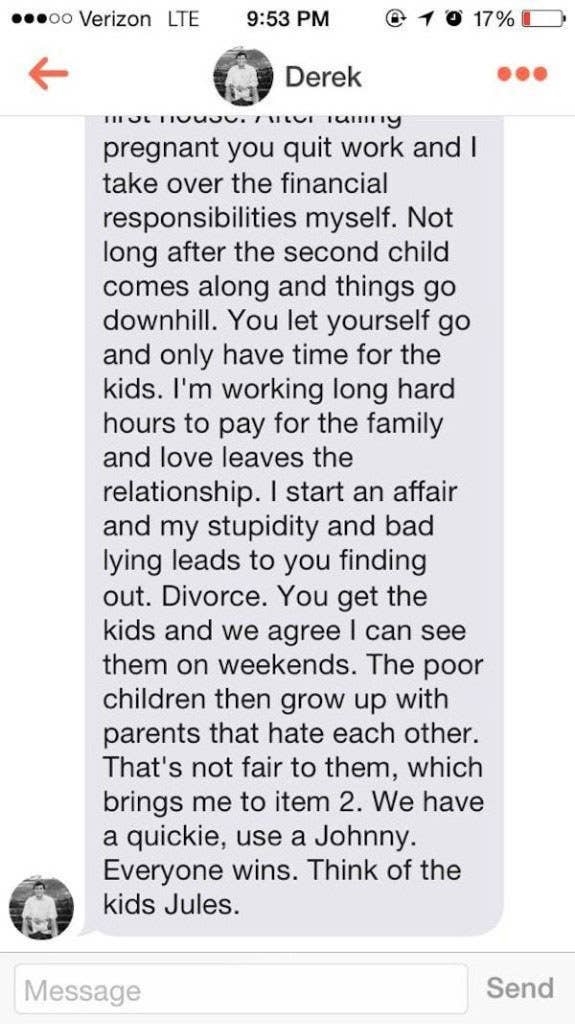 Jules Geary, a student at FSU in Tallahassee, was the lucky recipient.
BuzzFeed News reached out to see what she made of it. She said: "Honestly, I thought it was hilarious! Guys always try to impress girls on Tinder or sound creative and funny but his post actually made me laugh."
Important reminder: Tinder messages have a distinct tendency to go from 0 to 100 real quick.