Quite the opening from Derek, here. Quite the opening.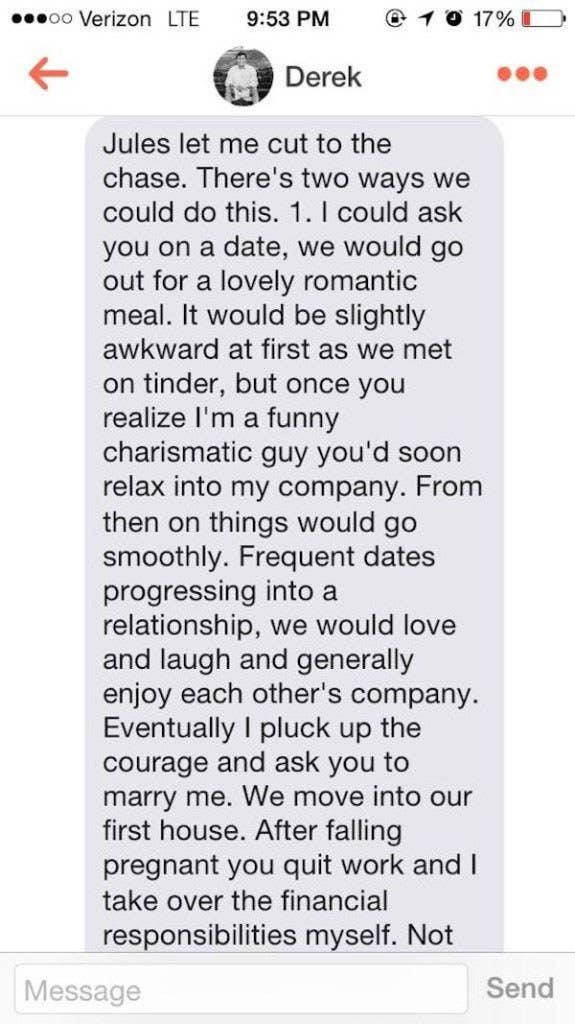 And yes, it goes on.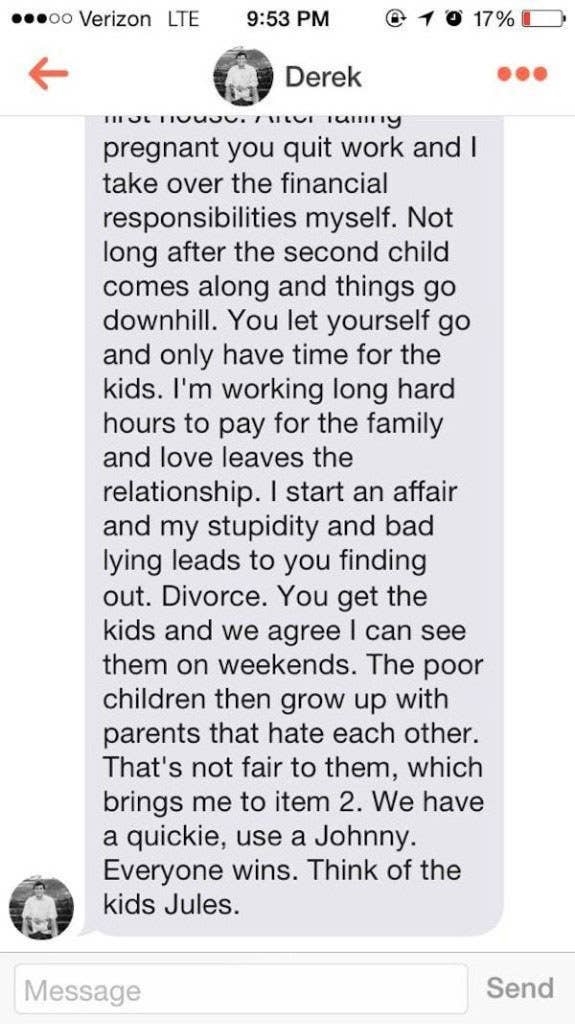 Jules Geary, a student at FSU in Tallahassee, was the lucky recipient.
BuzzFeed News reached out to see what she made of it. She said: "Honestly, I thought it was hilarious! Guys always try to impress girls on Tinder or sound creative and funny but his post actually made me laugh."