Magazine Withdraws Cover Asking If We Should "Burn" Gay People
Updated: Maroc Hebdo has now withdrawn the magazine from sale.
This week's issue of Maroc Hebdo asks, "Should gay people be burned?"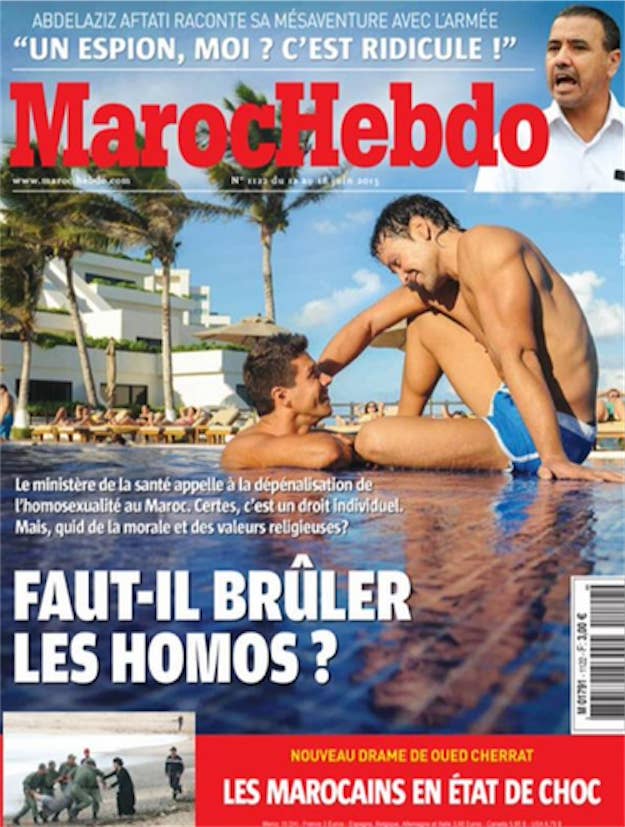 It asks "What about moral and religious values?", in the face of the Moroccan Ministry of Health's call for the decriminalisation of homosexuality.
Inside the magazine there are three articles. One is a summary of the situation for gay people in Morocco. The second is an interview with a pro LGBT activist in Morroco named Abdellah Taïa.
However, there is also a piece by the staff writer Mustapha Sehimi, in which he downplays the dangers for gay people in Morocco, saying: "Today, more than 70 states forbid homosexuality. In around ten of them, the sentence gay people risk death penalty," and he adds:
"There is a public moral to preserve... religious values too... There is still a lot to do to strenghten human rights in Morocco so we don't have to be misled into some dubious fight for such a marginal purpose as decriminalization of homosexuality."
One Twitter user noticed that the photo was taken in a gay-friendly hotel in Cancun, Mexico.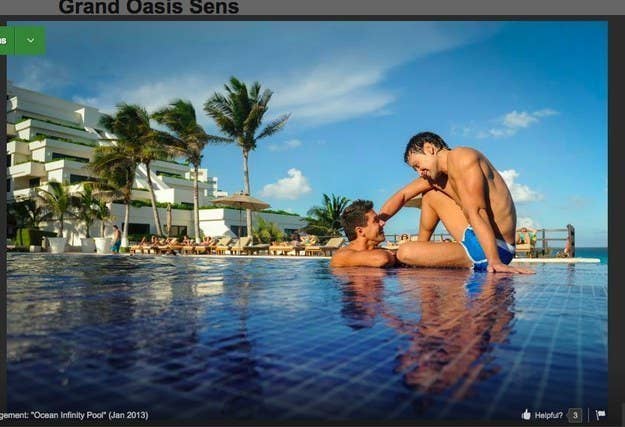 The question was quickly criticised by commenters on the magazine's Facebook page.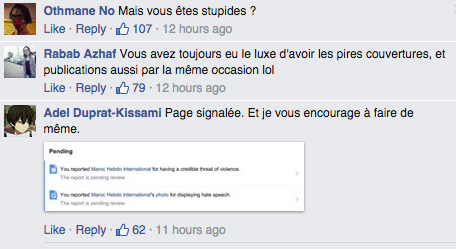 Are you stupid?
Your covers are the worst and your publications too lol.
Page reported. And I encourage you all to do the same.
And the cover was also condemned on Twitter.
This is the shameful, irresponsible and criminal issue of Maroc Hebdo. It's this unworthy magazine that should be burned.
It's not the first time the magazine has courted controversy. In 2012 it was criticised for a headline about "The black peril".
The magazine has been withdrawn from circulation.
In a statement the magazine said that, "given the particularly strong reactions through social media, Morocco Hebdo decided to withdraw this issue from sale and its sites on the internet." The statement added: "It presents at the same time its apologies to all readers who were offended by this theme and it stresses it has no other requirement other than to continue to work for the expansion of a national debate on... the shape of society."