The Delivery Firm That Left A Parcel On Someone's Roof Also Left One In A Bush
Look, guys, if we have to go to the depot, we'll go to the depot.
As you may have heard yesterday, myHermes left a guy's parcel on the roof with a note explaining where it was.
Well, now BuzzFeed reader Debbie Standen, a PR consultant from Hampton, has sent us this.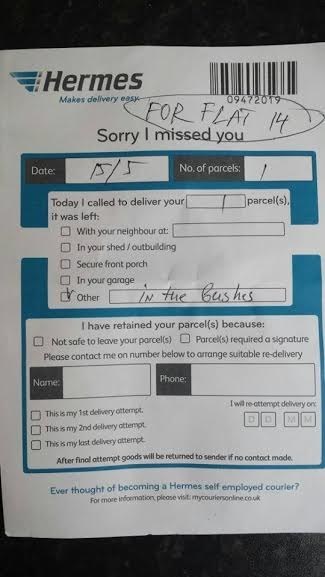 The parcel was shoved in a bush in our front garden. Good job it wasn't a new iPod or something like that.They left this card in the main entrance hall rather than our private letterbox, alerting my other 13 neighbours of the whereabouts of the delivery. Luckily enough, I have very honest neighbours![My husband and I] were annoyed, so we tried to call them but couldn't get through. We cut our losses and – as we were lucky to have received the goods in one piece – decided to see the funny side and put the photo on Facebook.
Here is the bush in question.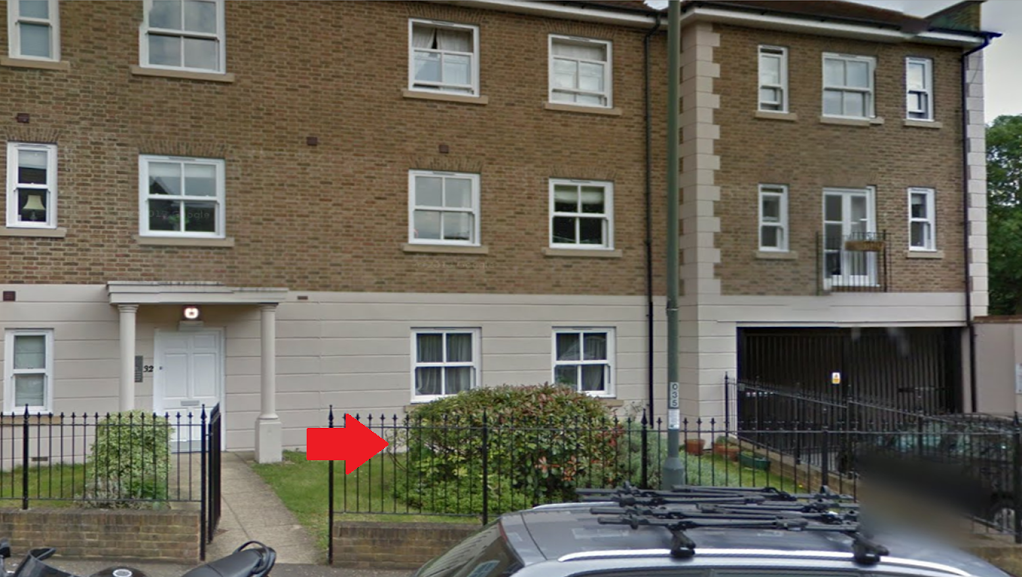 BuzzFeed has reached out to myHermes for a comment, but hasn't received one yet.