This Woman's Letter About Her Elderly Mother's Mobile Phone Problem Is Hilarious
In fairness, this must've been pretty horrifying.
As sent to the Guardian: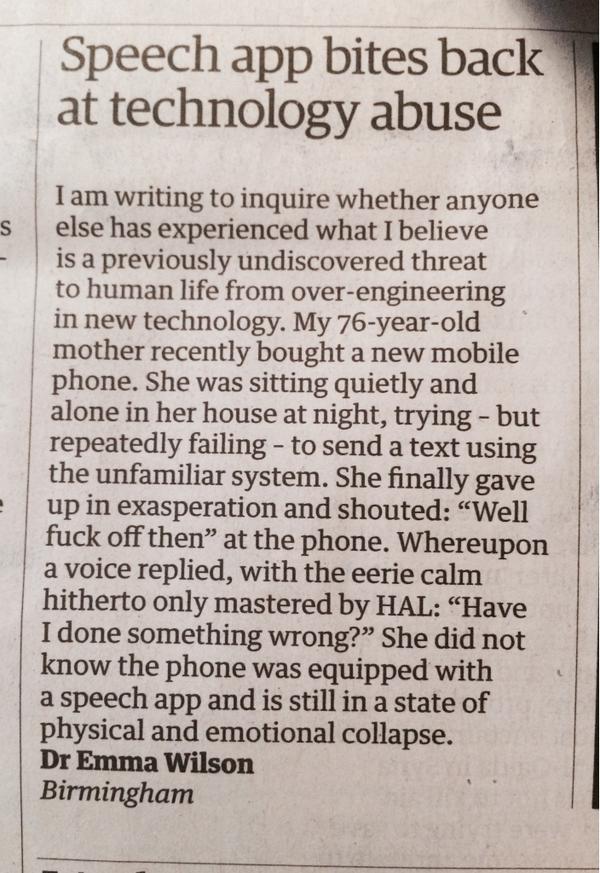 I am writing to inquire whether anyone else has experienced what I believe is a previously undiscovered threat to human life from over-engineering in new technology. My 76-year-old mother recently bought a new mobile phone. She was sitting quietly and alone in her house at night, trying – but repeatedly failing – to send a text using the unfamiliar system. She finally gave up in exasperation and shouted: "Well fuck off then" at the phone. Whereupon a voice replied, with the eerie calm hitherto only mastered by HAL: "Have I done something wrong?" She did not know the phone was equipped with a speech app and is still in a state of physical and emotional collapse.
Dr Emma Wilson
Birmingham
And now she's about to make friends with a clever dick.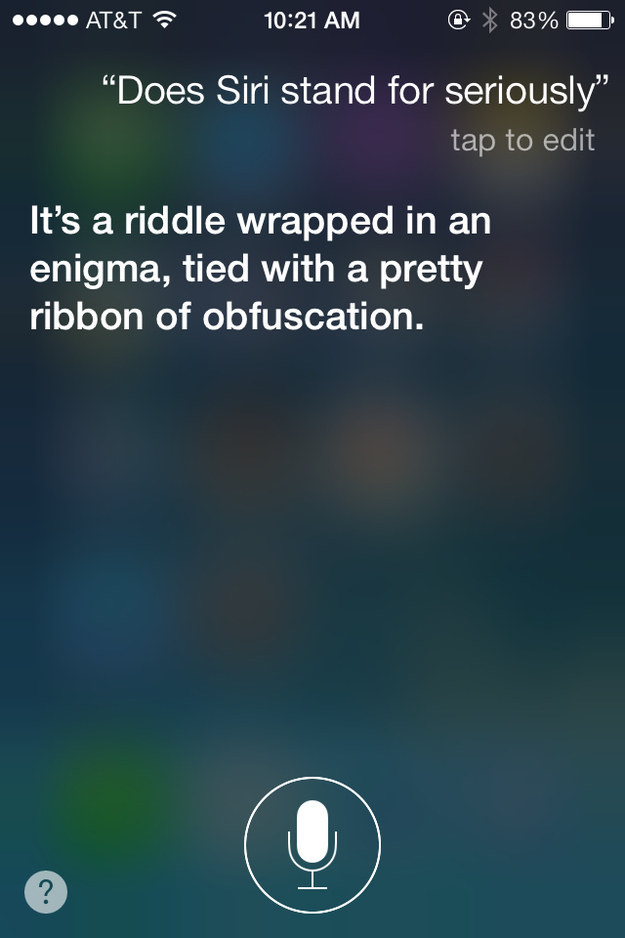 Not that voice activation is any kind of silver bullet.