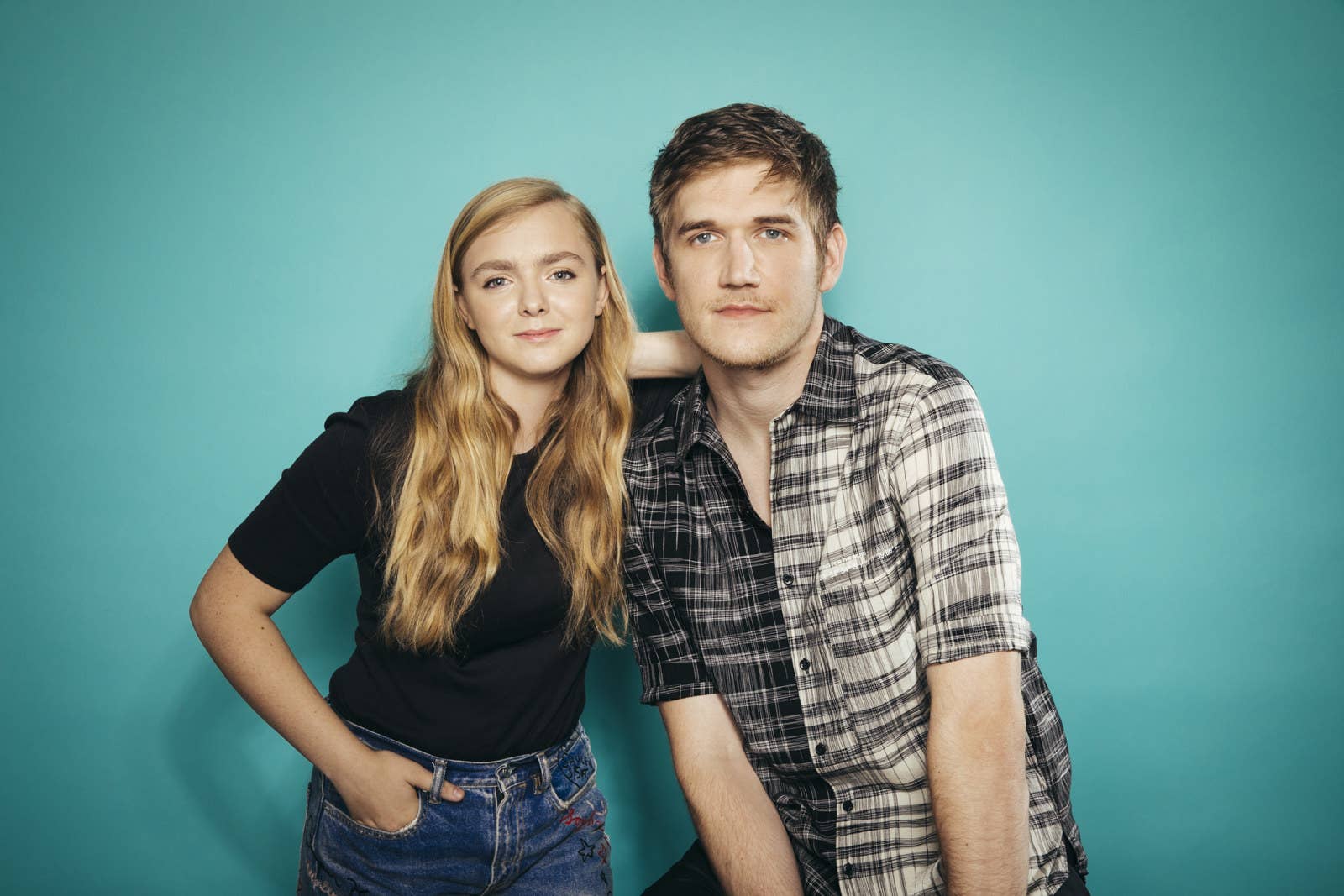 In comedian Bo Burnham's feature directorial debut Eighth Grade, the camera holds claustrophobically tight on the film's protagonist, a 13-year-old girl. It's a choice that puts the audience right into the shoes of Kayla (Elsie Fisher) as she tackles her final week of middle school. When she is voted Most Quiet in her class's graduation superlatives, the camera focuses unflinchingly on Kayla as she closes her eyes and tries to disappear. Later, when she's lying in bed scrolling through Instagram, that same camera makes sure that we see that she has the visible acne of a real-life teen. And when Kayla gets up the courage to talk to her peers and try to break into new social groups, the camera frames the other kids so they take up most of the shot, a way to visually spell out the intimidation Kayla feels inside. Eighth Grade is a small-scale story but a personal epic — a movie about a young girl trapped inside herself and desperately trying to break free from her own anxieties so she can live the adolescent life she's dreaming of.
Eighth Grade is a meditation on teen girlhood, but also on the ways we funnel ourselves into social media. It's a study of the ever-relatable "awkward phase," but also of mental health. It kicks you in the gut and drags you back to the personal terror of middle school with an immediacy and intimacy that makes it feel like you are Kayla.
As Burnham told BuzzFeed News, the film was born out of his interest in two overlapping topics: the internet and technology. Throughout the writing process, though, it became more personal when Burnham "stumbled upon this kid, this girl" who encapsulated the ethos of what he was trying to portray. Though most of Burnham's work as a comedian has been self-referential, with Eighth Grade he had the chance to present a character demographically different from himself — a teen girl to his twentysomething man — but with whom he still related deeply.
"It's very cathartic for me to realize that my problems are not unique and other people are struggling with the same things I am even though they're nothing like me," Burnham said. And despite their differing ages and genders, Kayla did come out of something deep-seated in Burnham — most notably his anxiety.
"It's not insane to me that he wrote this compelling story about a teenage girl," Fisher told BuzzFeed News. "Because it's not just about a teen girl going through her last week of middle school. It's about a person feeling anxious in a weird time, and he is also a person feeling anxious in a weird time."
"There's so much commentary on shit and not enough portrayal of shit."
Eighth Grade opens on Kayla speaking directly into a camera, visibly nervous but pushing through. In her vlogs — which no one is watching — she opens up about her thoughts and philosophies in a way she finds herself unable to when face-to-face with her peers. To research writing the character, Burnham watched hundreds of videos of young women pouring their souls out on YouTube, transcribing them "sound-perfect, not even word-perfect," to get the teen girl voice right. He wanted to make a movie that portrayed young people's relationship to the internet without judgment.
"There's so much commentary on shit and not enough portrayal of shit," he said of Hollywood's usual approach to writing about the age of the internet. In the movie, Kayla's relationship with social media is neither entirely productive nor entirely destructive — YouTube is simply another vehicle for expressing herself, and Instagram is just another realm where she feels she doesn't measure up to her peers. "It isolates her, it connects her; it makes her feel numb, [and] it stimulates her," Burnham said. "My thing was taking emotional inventory: How does this thing feel to her?"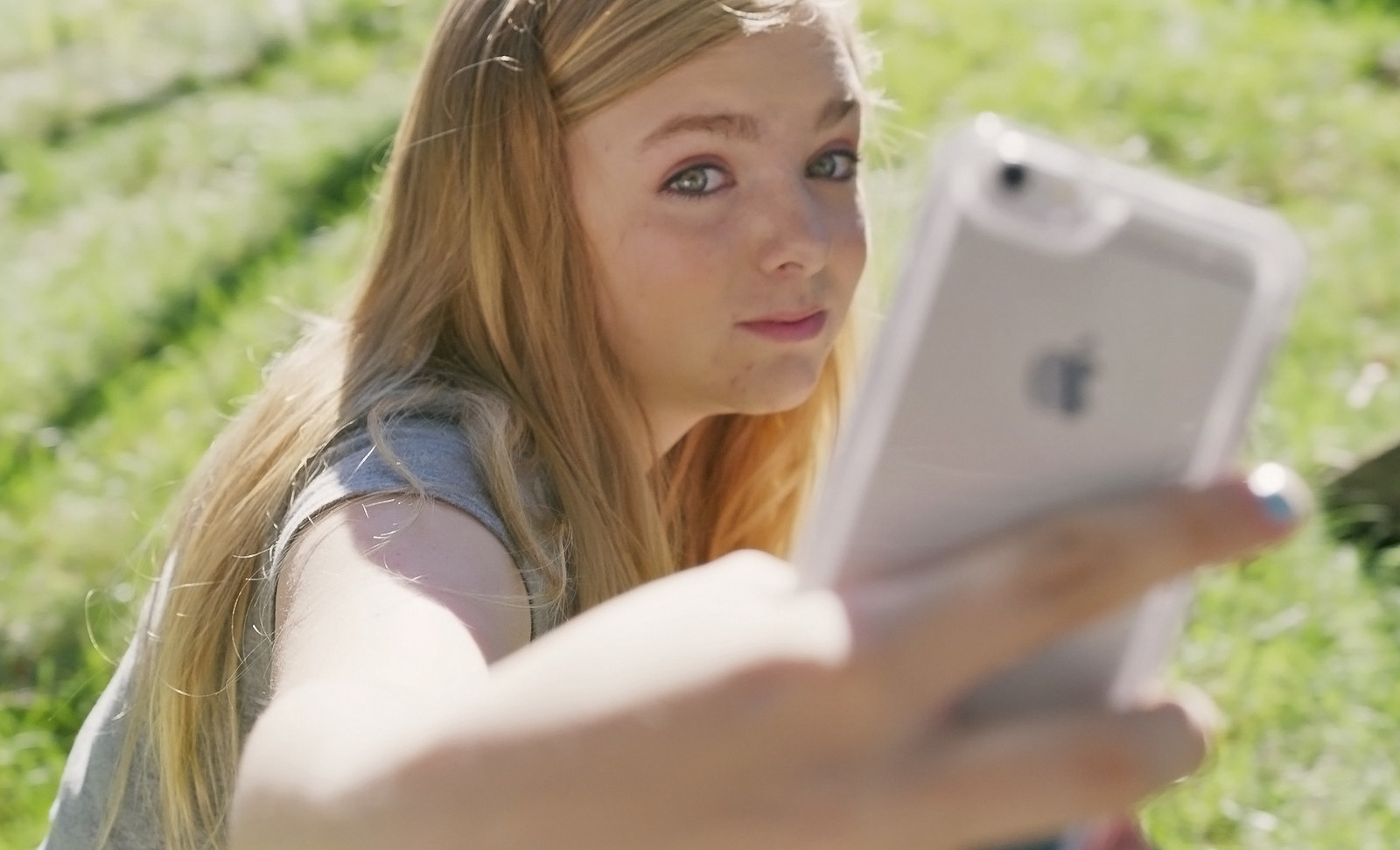 Burnham collaborated with Fisher constantly to ensure that the fictional teen girl they were building felt true to life. "I told Elsie every day, 'My disconnect with you is 1) that I was never a 13-year-old girl, and 2) I was never a 13-year-old right now,'" he said. "Both of those things lend themselves to very specific experiences, and I told her, 'You know what this is, so just show me.'"
For Fisher, the film offered a chance to play a teen character who was earnest and had a deep inner life. "I was feeling meh about acting at the time because with roles for teens, a lot of them are disingenuous or shallow," she said. But the Eighth Grade script was different — it excited her.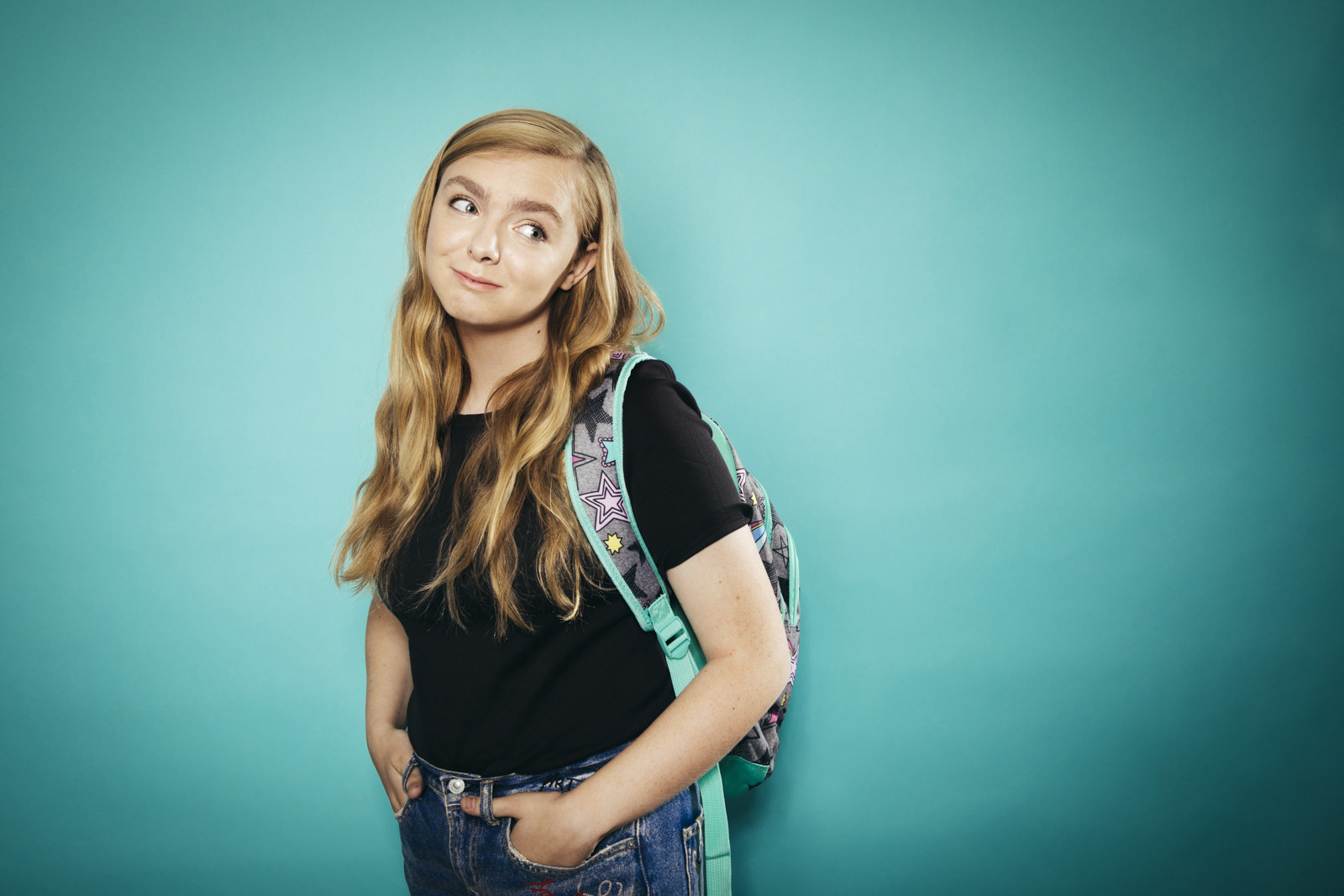 Burnham said he chose Fisher for the role because she nailed an aspect of Kayla that most of the actors missed, but that is crucial for the thrust of the film. "Shy, I think, is constantly wanting to interact with the world but not being able to. And Elsie was the only person who played shy like that," he said. "Every other person played Kayla as scared, but Elsie played Kayla as brave, as a person you could tell was scared but who was trying different things." It turned Kayla into an active character, one whose journey through the film is that of breaking out of her own shackles to be the person she wants to be.
For Eighth Grade to succeed as a raw coming-of-age film, everyone involved had to meet Kayla's emotional story at her level. "That was the whole name of the game, just to subjectively reflect her experience with the camera," Burnham said. "We only see what she sees. If she's not looking up we don't see the world around her, we're pretty glued to her, we're pretty close, we follow her in real time. We only see things really from her perspective."
Kayla is experiencing a monumental week in her life and the efforts she's making to expand her horizons are practically Homeric.
To underscore Kayla's perspective and her anxiety, composer Anna Meredith went with music that was bold and theatrical, according to Burnham. Their thinking was that movies following adolescents often make their soundtracks "cutesy" because that's how they see their characters. But for Kayla, Burnham and Meredith wanted the film's score to reflect how she saw herself and her situation. It's "visceral and intense," as Burnham put it, because Kayla is experiencing a monumental week in her life and the efforts she's making to expand her horizons are practically Homeric in her mind. She's on a mission to connect with the people around her, something she hasn't been able to do up to this point. It's scary, and it takes a lot of courage — they wanted everything about the film to reflect that.
"We wanted to make [a film] that's feeling with her, and feeling how it does feel in the moment," Fisher said. Sometimes that's embedded in Kayla's utter terror of saying the wrong thing, or awe at her proximity to the boy she has a crush on (Luke Prael), or the thrill of a good conversation with the high school girl she's desperate to befriend (Emily Robinson). Other times it's getting lost in the song blasting in Kayla's ears as her father (Josh Hamilton) is just trying to talk to her at the dinner table. Eighth Grade is a movie that does such a good job presenting what it feels like to be Kayla that you can practically smell the middle school body odor and feel the sharp sting of a zit on her face straining to break free.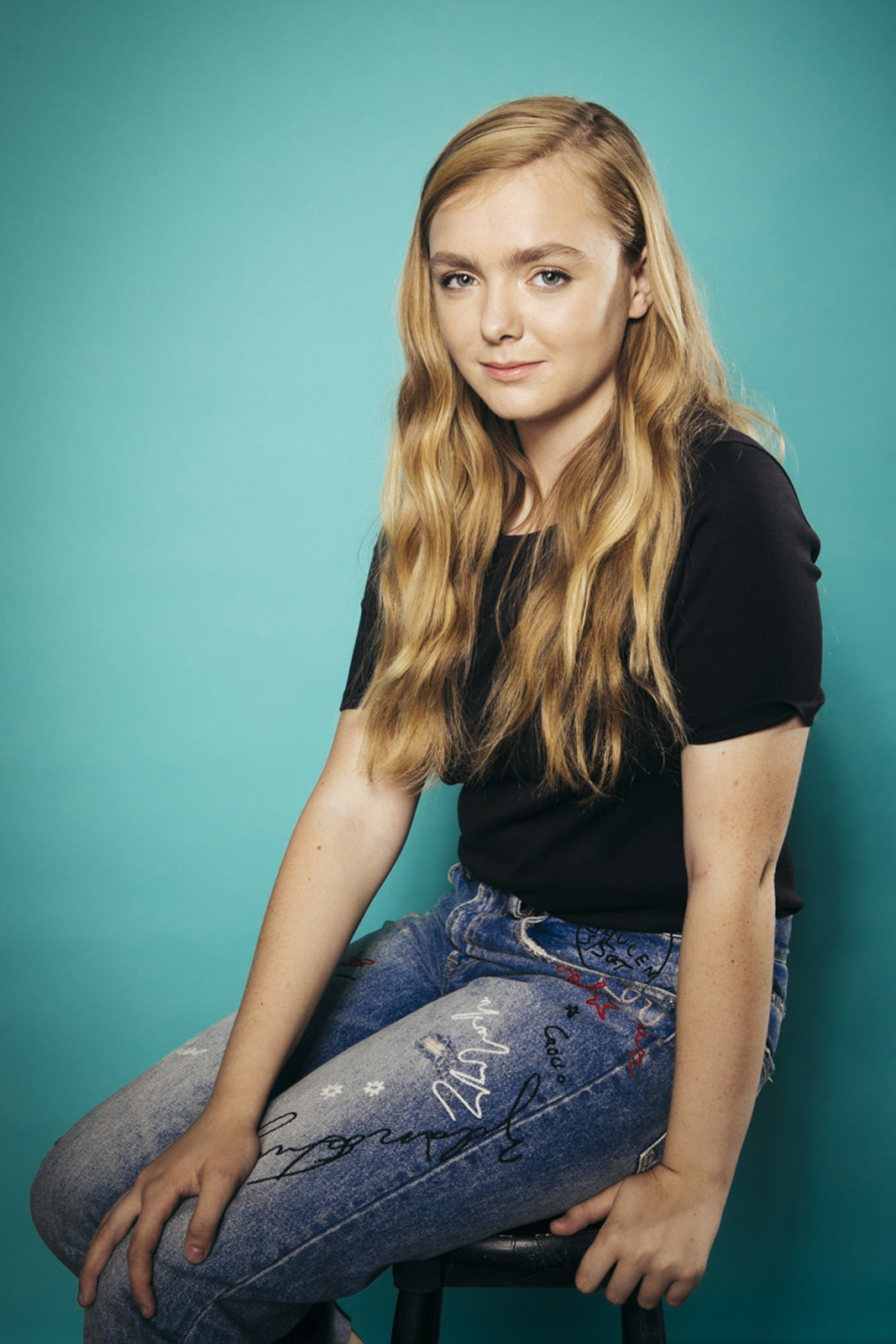 For the creative team — and Fisher — it was important that the film pull you into Kayla's present, and not just feel like a tribute to the past. Though many in the audience will be people who have experienced their own eighth grades, they didn't want to lean on nostalgia. Instead, they invested hard in Kayla's personal truth and trusted that it would be one audiences could relate to. A show like Freaks and Geeks worked, after all, not because everyone watching had experienced being a kid in the early '80s, but because the show captured what it felt like to be a kid trying to find yourself in general.
Burnham noted that though Eighth Grade had personal origins stemming from his own anxiety, it was useful that the film's set turned into a giant collaboration. "I tried for so long to get out of my head by making stand-up shows about how I was in my own head, and that quickly proved to be fruitless," he said. "It was really freeing to tell a story with other people."
The result is a coming-of-age film so tenderly rendered that it'll wrap itself around your heart like a vice. Not everyone in the audience will have shared Kayla's exact experience with social anxiety, but plenty of people will be able to relate to the film's frank depiction of early teendom. That comes down to the team behind Eighth Grade embarking on a creative endeavor that Burnham summed up in a question that doubled as a mission statement: "How do we sync the audience's heart rate with hers?"