Argentine Officials Used A "Band Of Brothers" Image To Mark The Falklands War
Why not just use a photo of some real soldiers?
On April 2, several government posters showing three soldiers arm-in-arm were plastered around the streets of the Argentine city San Miguel de Tucumán, in Tucumán province, to mark the anniversary of the Falklands War.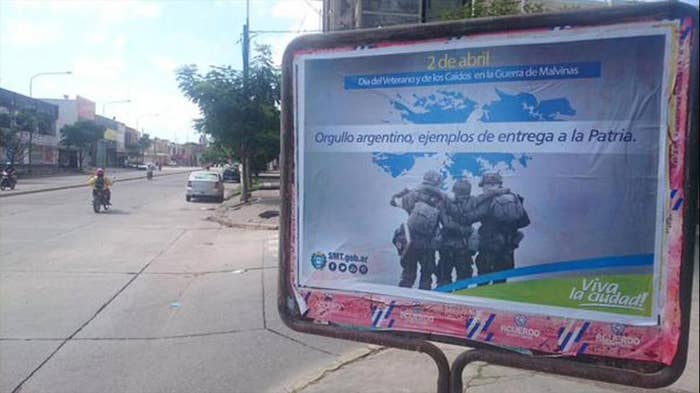 "Veteran's day and of those who were victims of the Malvinas (Falklands) war. Argentine pride, example of people who gave their lives for their homeland," the poster says.
One small problem, though... The poster doesn't actually show Argentine soldiers, but rather three actors from Band of Brothers. And it's one of the most iconic images from the television series, which was produced by Steven Spielberg and Tom Hanks.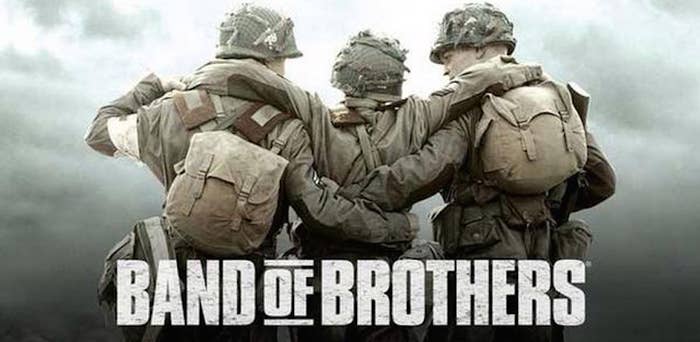 The poster, which has now gone viral, sparked criticism, sadness, and jokes over the fact the officials chose a fictional image rather than authentic photos of real soldiers who fought in the war.
Others simply laughed at the mistake.
The image circulated so much that it was also used by mistake on other tributes on social media.
Translation: @Joselnesta It's amazing what today circulated with this image... it wasn't only Tucumán's municipality.