Sebastien de la Cruz, best known for his adorable turn on NBC's "America's Got Talent," sang the National Anthem before game three of the NBA finals between the San Antonio Spurs and Miami Heat. And he was pretty awesome.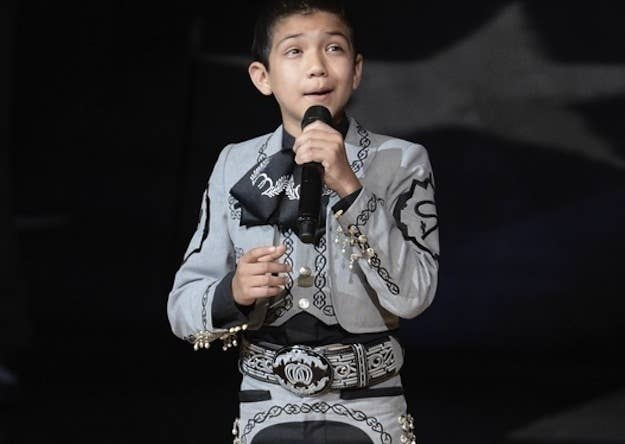 Sebastien, known as El Charro de Oro, the boy with the golden voice, is a San Antonio native, who was filling in because the timeless Darius Rucker of Hootie & the Blowfish fame was scratched at the last minute. The crowd loved him and cheered.
Twitter? Not so much.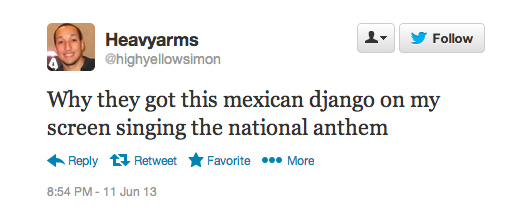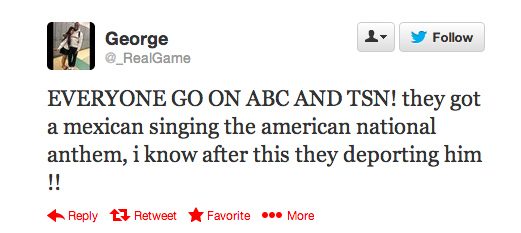 Not everyone confused a 10-year-old American citizen with a soon to be deported Mexican national matador, however. Some saw it as a sign that America is pretty great.


And in the expected cycle that is the Twitter circle of life, when people got word that Sebastien was being attacked on the social network, many rallied to his defense.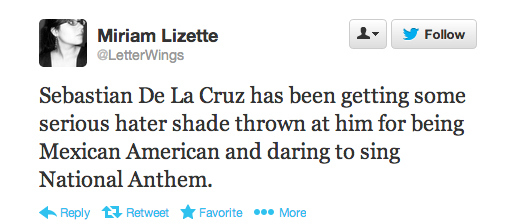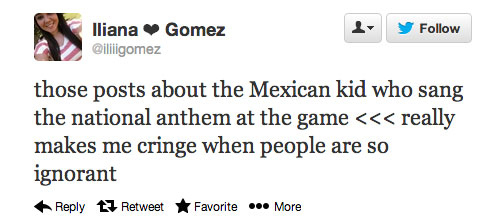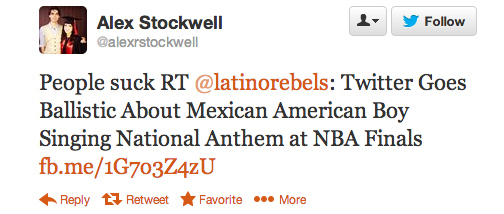 So how did Sebastien react to the controversy coming to light after the Public Shaming Tumblr and sites like Latino Rebels brought it to light? With class. He took to local TV and responded to his critics: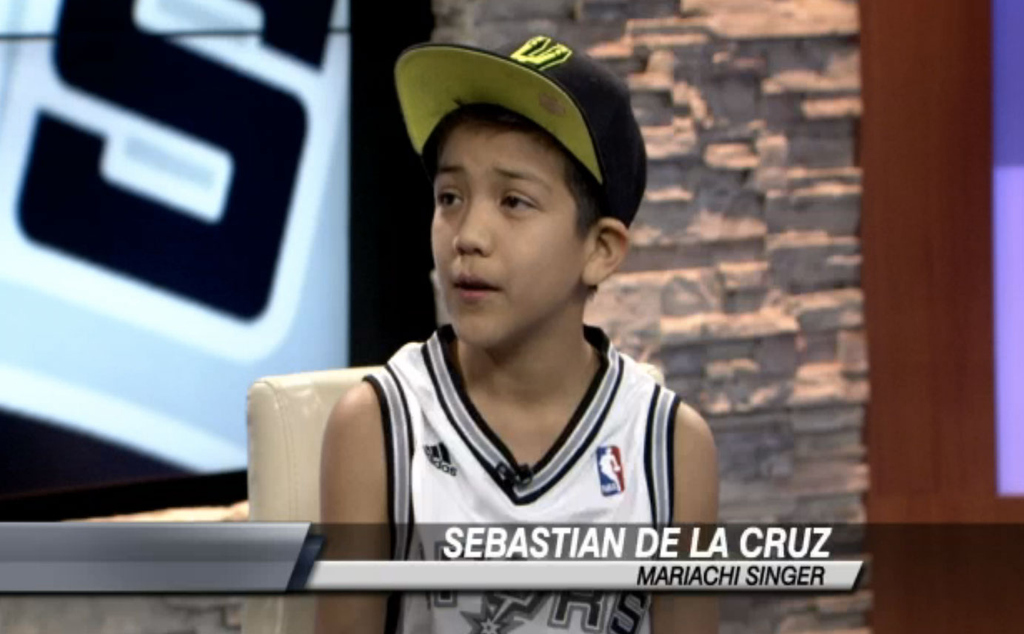 So there you have it...Sebastien de la Cruz: Mariachi Singer, Mexican American, Spurs Fan.