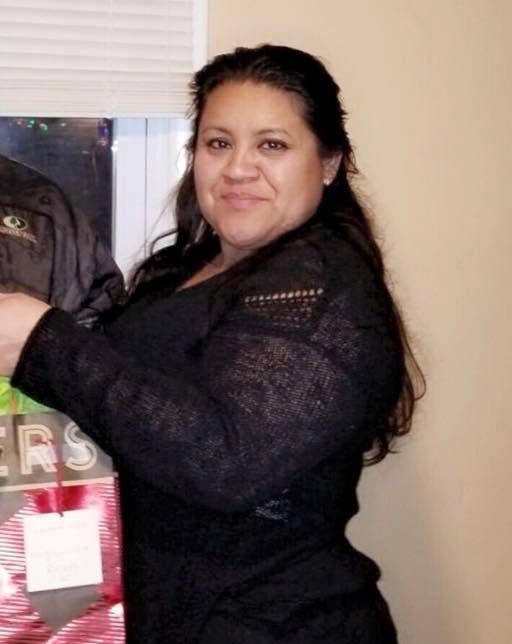 A mother of two who says she was a victim of domestic abuse and sought asylum in the US is set to be deported as soon as Thursday despite applying for a special visa for victims of crimes — a consequence of recent policy changes under the Trump administration, her attorney said.
After she was arrested by Immigration and Customs Enforcement officers in May, the 38-year-old from El Salvador applied for a "U visa," which gives undocumented immigrants who report crimes and work with law enforcement a path to permanent residency. In the past, Kenia, who declined to provide her last name out of privacy concerns, would've likely received a pause in deportation proceedings while her application for the visa was processed, which could take years, said her attorney Eileen Blessinger.

Instead, an ICE field office director told Kenia that "in light of ICE's mission, current ICE policies and enforcement priorities" there was "no compelling reason" to halt her deportation, according to a letter reviewed by BuzzFeed News. Kenia, who was given a final deportation order, wasn't provided additional details about why her stay of removal was denied.
"What's the point of a U visa if it doesn't help people like me," Kenia told BuzzFeed News. "I just want a chance. ... I'm afraid I'll be killed if I'm sent back to El Salvador."
Blessinger called the decision shocking because Kenia was a victim of domestic violence, does not have a criminal record, and has lived in the US for 15 years. The attorney, who has previously represented other clients with criminal records who have applied for U visas, a process that can take more than four years to complete, has seen their deportations placed on hold.
"This definitely has to come down to the new policy," Blessinger told BuzzFeed News. "Kenia is the perfect example of someone who should have a stay of removal granted."
Kenia's deportation order comes after the Trump administration has rolled out a variety of policies and executive orders that increase the likelihood of undocumented people being deported.
An ICE spokesperson declined to comment on Kenia's case, citing a statute barring the agency from discussing specific cases related to U visas.
In the past, ICE officers would check with US Citizenship and Immigration Services, which oversees immigration benefits like visas, to determine if an undocumented immigrant were likely to receive a U visa. If they were, ICE generally would grant a stay of removal if USCIS determined the immigrant had demonstrated the basic requirements for eligibility, or what is referred to as prima facie eligible.
But a fact sheet issued this month by ICE on revised policies stated that the agency is no longer required to request a determination from USCIS that they had met the basic requirements for a U visa.
"This determination was a simple confirmation that the petition was filed correctly and was not a substantive review of the petition," ICE said in the fact sheet. "As the number of U visa petitions submitted increased, this process became burdensome on both agencies and often did not impact ICE's decisions."
In previous guidance issued by the agency in 2009, it said field office directors "should generally grant" an undocumented immigrant a stay of removal when USCIS has found them to have met the basic requirement for a U visa. Now, ICE officers and attorneys can review the totality of the circumstances in deciding whether to put a person's deportation on hold or terminate proceedings against them without checking with USCIS on the likelihood of them receiving a U visa.
"This is going to affect the entire judicial system with fewer people coming forward to report crimes and more criminals remaining free," Blessinger said. "Kenia's story is not just about Kenia. It's about how this is going to affect people in general."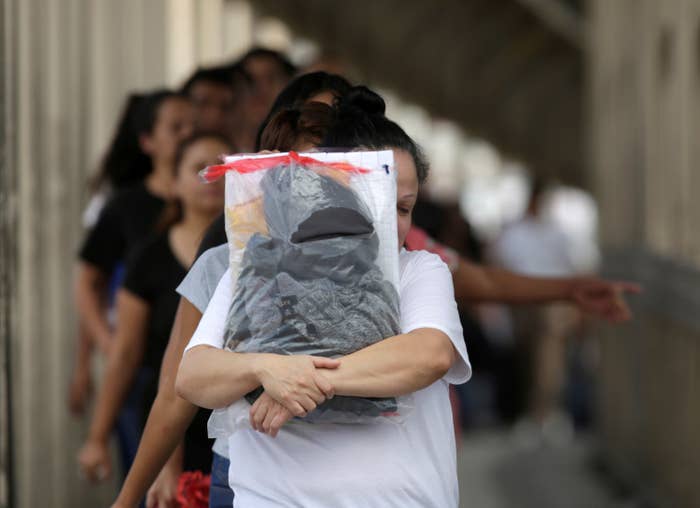 The revised policy is only the latest change to affect potential beneficiaries of U visas. In 2018, USCIS said it will "generally" send all denied visa applicants to immigration court for a deportation hearing. As a result, immigration attorneys and advocates steered some undocumented crime victims away from the U visa program.
The Department of Justice's Executive Office for Immigration Review, which oversees US immigration courts, has also made changes to the U visa process. Earlier this month, the DOJ issued a memo limiting the use of the status docket, which judges used to push immigration cases to a later date, to exclude U visas.
Kenia came to the US from El Salvador in 2004 seeking asylum. After she was apprehended at the border, she received a notice to appear in immigration court, which didn't have the date or time of her hearing, Blessinger said. Because she never received a notice of when and where her hearing was and didn't show up to court, Kenia was ordered deported by an immigration judge.
For 15 years, she worked at a restaurant and helped take care of children with disabilities and the elderly. Kenia didn't know what happened to her case; she had never received notices from an immigration court and hoped she was okay.
In May, ICE arrested Kenia at her home on deportation orders. While in detention she filed a motion to reopen her case with the El Paso immigration court and applied for a U visa. After the motion to reopen her case was denied, Kenia applied for a stay of removal with ICE, which was denied in an Aug. 27 letter.
On Monday, ICE moved Kenia from the Caroline County Detention Center in Virginia, located near her family and her attorney, to the LaSalle Detention Center in Jena, Louisiana. Blessinger was told her deportation was imminent.
Kenia has been in the US for 15 years. She has two sons, aged 19 and 21.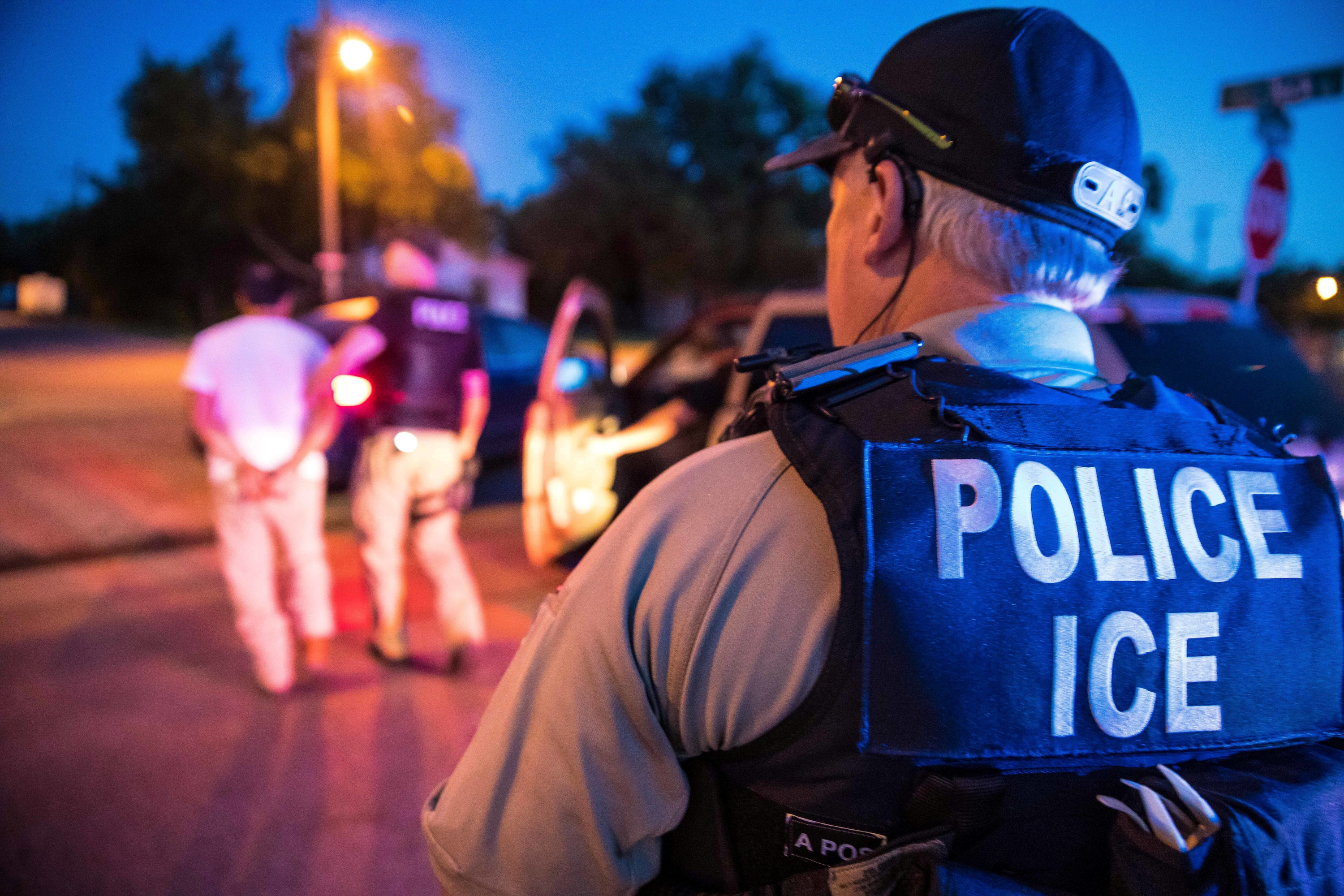 Cecelia Friedman Levin, senior policy counsel at ASISTA, an immigrant advocacy group, said that even before ICE's revised policy was issued, attorneys and advocates had heard of immigrants being denied stays of deportation despite a pending U visa application.
When ICE was following the previous guidance, there was a vast discrepancy in how its policies were enforced, Friedman Levin said. In some cases, immigration authorities would put a deportation on hold, and in others the stays were denied.
"My fear is that this new policy will exacerbate an already existing problem," Friedman Levin told BuzzFeed News.

The number of U visa applicants has also soared in the last decade.
In 2009, there were fewer than 12,000 pending principal U visa applications. Today, the backlog has grown to at least 141,803, according to the most recent figures.

"If you consider the processing delays coupled with this new policy, survivors who have cooperated with law enforcement who may be eligible for a U visa now risk being deported before their cases are adjudicated," Friedman Levin said. "It's this kind of perfect storm of ways DHS is eroding protections Congress intended for survivors."