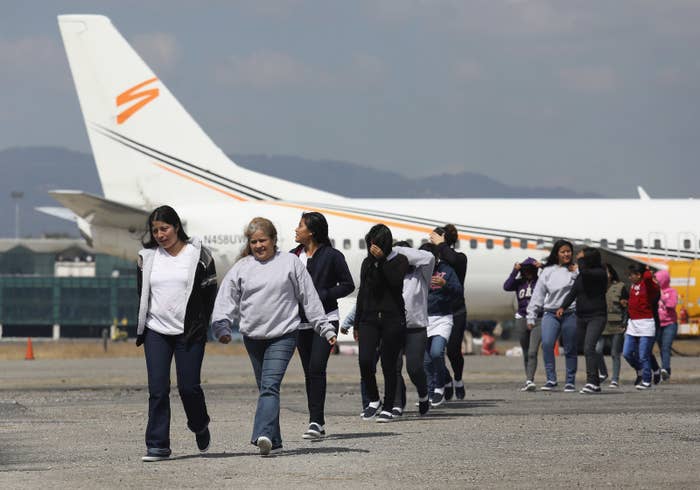 Immigration attorneys and advocates have begun steering some undocumented crime victims away from a visa program intended to protect them from deportation because they fear applicants face a higher chance of being sent out of the country under President Trump's new anti-immigration policies. The shift primarily affects victims of sexual assault, domestic violence, and human trafficking, who represent around 75% of those granted the U visa, according to one survey.
Created by Congress in 2000 to encourage undocumented immigrants to report crimes, the program grants a path to permanent residency to victims of "mental or physical abuse." For most of the program's existence, judges have typically paused removal proceedings for those with pending U visa applications, and the agency that reviews the cases, United States Citizenship and Immigration Services (USCIS), has rarely passed information about applicants to Immigration and Customs Enforcement (ICE).
"In the past it was very different, because there was no harm in trying," said Evangeline Chan, director of the Immigration Law Project, a legal service provider in New York City. "If we felt they were eligible, we put forth the strongest application we could, and if it was denied the person just stayed at the status they were before. We weren't concerned ICE would take deportation proceedings against them."
But in recent months, that changed.
Now, Chan said, "Some people may be eligible for U visas, but it's too risky for them to apply. I don't remember a time when things were as risky as they are now."
Citing an executive order from the White House, USCIS in June said it would make it a priority to initiate deportation proceedings against certain undocumented immigrants, including those who have been convicted of low-level crimes, who currently face charges, or who file incomplete visa applications. Going further than that, USCIS spokesperson Michael Bars told BuzzFeed News on Tuesday that the agency will "generally" send all denied applicants to immigration court for a deportation hearing. "It is expected that individuals who no longer have a lawful basis to remain in the United States will return to their home country," he said. "We're helping to protect the lawful immigration process and uphold the integrity of our system."
An August order by the Attorney General's Office narrowed judges' authority to delay processing deportation cases. The policies, along with incidents of ICE detaining crime victims before they've had a chance to apply for a U visa, have contributed to an atmosphere of fear that some police chiefs have blamed for a sudden drop in domestic violence reports in Latino communities. Now, many immigration attorneys and advocates worry that by advising their clients to seek U visas, they are unwittingly putting them in harm's way.

"I don't remember a time when things were as risky as they are now."
"It has created unprecedented barriers for seeking safety," Katie Ray-Jones, CEO of the National Domestic Violence Hotline, said of the federal policies targeting previously protected immigrants. "We can't give them false promises. We just don't know what will happen."
USCIS said that it doesn't keep track of how many applicants it sends to removal proceedings or refers to ICE.

Defending the policy in a statement shortly after it was set, USCIS director L. Francis Cissna said that "for too long" agency officials had been "limited in their ability" to uphold immigration laws. The updated guidances, he said, "support the enforcement priorities established by the president."

This is the latest in a string of new policies imposed since Trump took office and aimed at curbing lawful paths to residency and citizenship. On Tuesday, he floated the idea of ending automatic citizenship for people born in the US to non-citizens, even though the US Supreme Court has ruled that this would violate the Constitution.

Under the administration's aggressive immigration enforcement policies, local law enforcement officials worry that crime victims are less likely to come forward. In the first three months of 2017, the number of domestic violence reports in Houston dropped by 43% from the previous year among Latinos, but by just 8% across the board. Over that stretch in Los Angeles, Latinos reported 25% fewer sexual assaults than the previous year, a decline not present among any other demographic. The police chiefs in both cities said they believed deportation fears were the cause.
For years, local law enforcement officials have credited the U visa program with helping them build trust with immigrant communities. The largest share of U visa recipients — nearly half — are domestic violence survivors.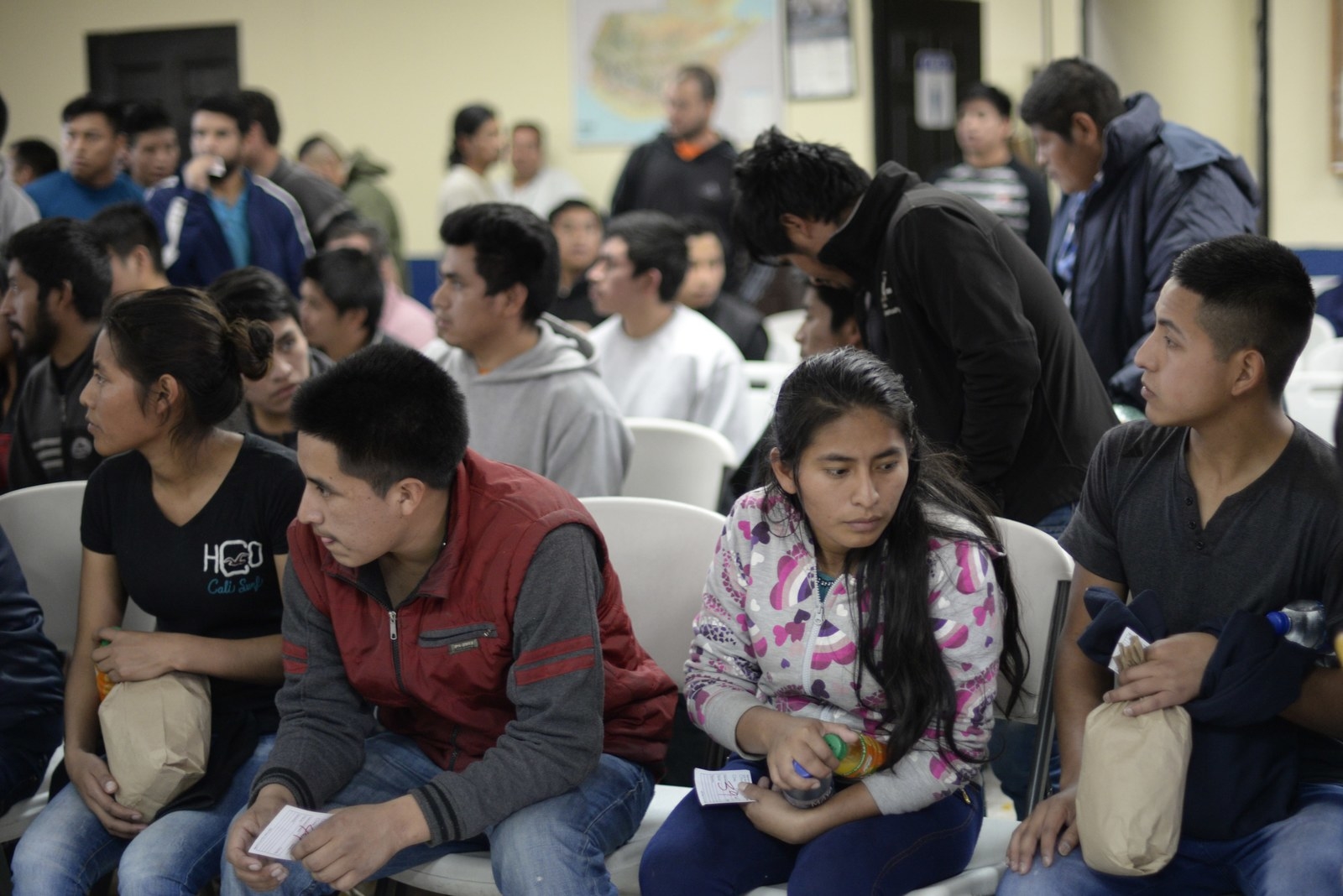 "There's value in a program like this," said Sgt. Armando Carbajal, of the Phoenix Police Department. "The whole point of the visa is that it would make someone more willing to help law enforcement."
Every year since 2010, USCIS has filled the annual U visa quota of 10,000, a mark originally set by Congress in 2000. The number of annual applicants, and those deemed qualified for a U visa, has continued to rise even as the cap has remained the same. In 2017, more than 36,000 people petitioned for the visa; just 2,100 were denied, and the rest were added to a growing backlog. As of April 2018, USCIS counted around 122,000 pending cases. If you file an application today, it'll be at least four years until the agency reviews it, according to USCIS's latest estimate.
While they wait, applicants hover in a dangerous limbo: By applying for one of the visas, they've reported their undocumented status to the federal government without receiving any legal protections in exchange.
USCIS has the power to trigger deportation proceedings or forward cases to enforcement agents for anyone whose application is denied. But for years, this wasn't much of a concern. More than a dozen immigration lawyers and advocates who spoke to BuzzFeed News said they couldn't recall any instance of a person facing removal proceedings right after getting denied a U visa. They attributed this to the Obama administration's policy of focusing enforcement on undocumented immigrants who have been convicted of serious crimes.
"In the past, the general understanding was that they reserve the right to do it, but they will not take any adverse actions if a case is denied," Elise Griesmyer, an attorney with the St. Frances Cabrini Center for Immigration Legal Assistance in Houston, said of her conversations with USCIS agents. She'd previously assured her clients thinking about applying for U visas that they had nothing to worry about, she said, but now, "When we have encountered clients who fear putting their name on the board, we can make no guarantees about how their information is used."
Some immigration lawyers told BuzzFeed News that, in this new landscape, they hesitate to send off applications that have anything more than the slightest chance of rejection — including for applicants who have been deported in the past, have even minor criminal records, or are unable to collect all the documents required. The concern is that the agent reviewing the application might classify any errors or omissions as evidence of "fraud or willful misrepresentation," a deportable offense.
"Now we have to think twice about the types of cases we want to recommend for U visas," said Laura Garcia, an attorney at the New Mexico Immigrant Law Center. "We're a lot more cautious than we already were."
Tim Isaacson, who runs Immigrant Hope Atlanta, an advocacy group that provides legal services, described the case of one client currently weighing whether to apply. A man robbed him, he reported the crime to police, and officers arrested the alleged assailant, who is awaiting trial. "He meets all the requirements," Isaacson said, but there's a chance he will get denied because the crime might not have been violent enough. "There wasn't any blood."
"What do you do?" Isaacson said. "Is it worth the risk?"
For some, the answer is no. One woman who'd recently fled an abusive partner was "too scared to even file a case" to police, Isaacson recalled. "Even though this is a way to get legitimate status, it was just too daunting for her to do."
In past years, undocumented crime victims had incentive to apply — and, by extension, report the crime to police — even if they weren't certain they qualified for a U visa. Putting their name on the list granted them, at minimum, the security of knowing that they'd get to stay in the country until their cases were heard, even if they were picked up by immigration authorities.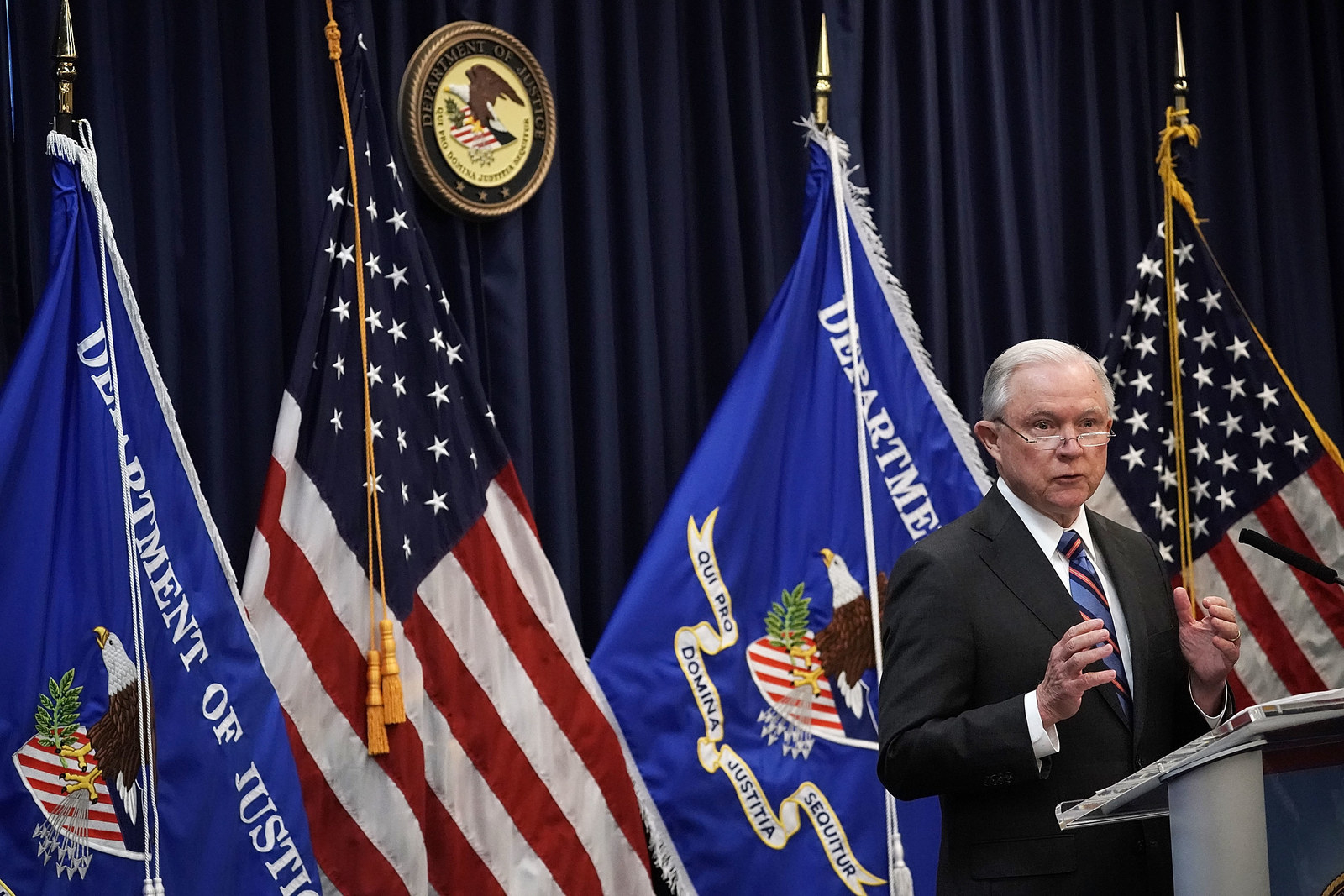 "Having a case like a U visa pending was really helpful," Griesmyer said. "Judges would delay removal cases as long as necessary."
Following Attorney General Jeff Sessions' August directive to reduce immigration court delays, however, some judges have begun moving these cases forward, declining to grant the continuances that had become the norm, according to attorneys in Texas, Georgia, New Mexico, and North Carolina.
While judges have disagreed over exactly how to interpret Sessions' directive, one reading is that it bars them from pausing a case merely because a defendant has a pending U visa application.
Lawyers are witnessing the consequences in the courtroom.
"What do you do? Is it worth the risk?" For some, the answer is no.
"All I see are denials [of continuances] for every U visa pending applicant in every situation," said Maureen Abell, an immigration attorney at the Charlotte Center for Legal Advocacy. "The judges are affording it so much less weight."
She said one of her clients, a 22-year-old who's lived in the US for five years, has had a pending application since 2015 but now faces deportation after a judge declined the request for a continuance in August, days after the Sessions directive.
"I don't know that I necessarily am saying you shouldn't apply for a U visa," Abell said. "But I am certainly advising people that a pending U visa offers much, much less protection than it used to."
It can be a difficult choice for those with few options to begin with. Garcia, the immigration attorney in New Mexico, said that while she has warned her recent clients about the new hazards associated with U visas, so far they've all decided to put their names on the list anyway.
"They might not think the risk is that much greater than the risk they already carry just moving around the city," she said.
UPDATE
This story has been updated to include a statement from USCIS provided to BuzzFeed News after publication.