Celebrities including Kim Kardashian West fled their homes on Thursday night, as wildfires ripped through several affluent Southern California neighborhoods.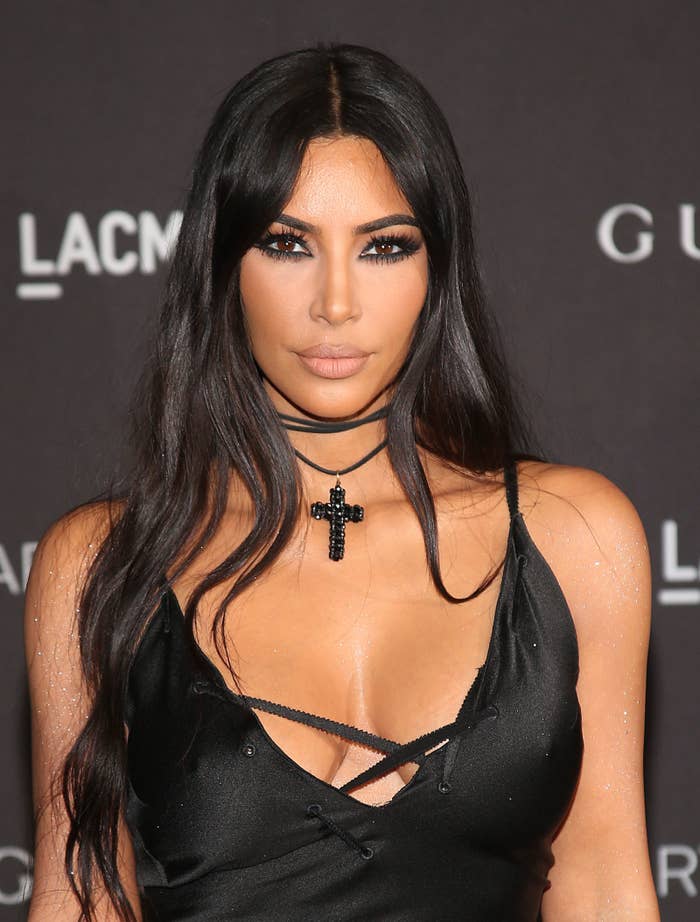 Kardashian West shared images of the spreading fire from a private flight, and told followers that she had been given one hour to vacate her $20 million estate.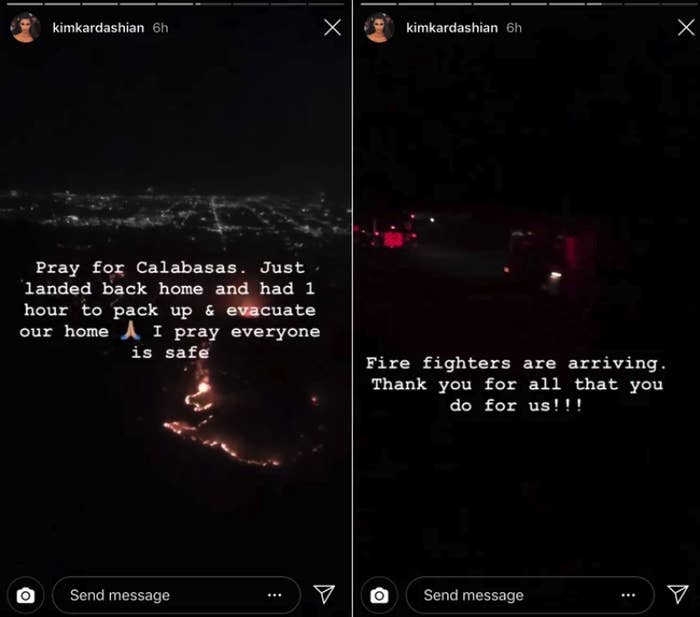 "Pray for Calabasas. Just landed back home and had 1 hour to pack up & evacuate our home. I pray everyone is safe," she wrote on her Instagram stories. "Fire fighters are arriving. Thank you for all that you do for us!!!"
The force of the wildfire has resulted in mandatory evacuations along a swath of Southern California, including a community still reeling from the devastating impact of the mass shooting in Thousand Oaks on Wednesday, which claimed 12 lives.

She was one of the numerous celebrities who shared images and videos of the fire and evacuations to social media.
Kourtney Kardashian posted an image of her packed car and her safe arrival from her home in Calabasas to her sister Kendall's home in Beverly Hills.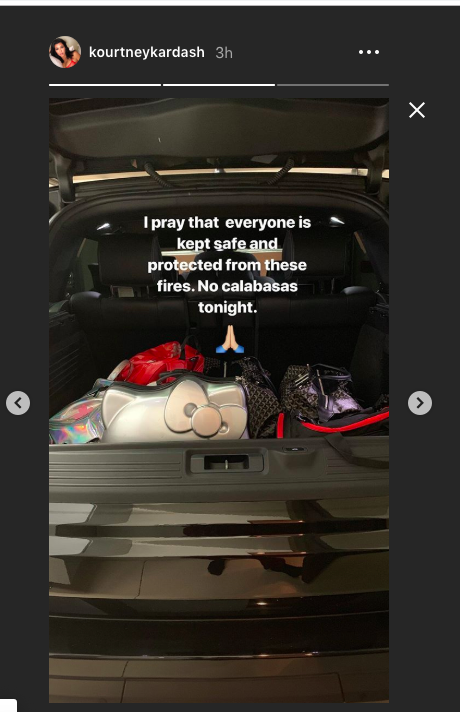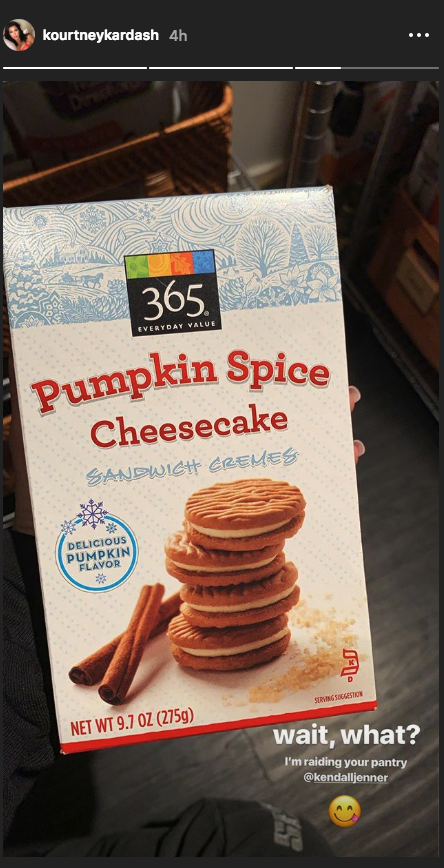 Khloé Kardashian let followers know that she was safe with family.
Singer Trey Songz posted that he had been evacuated from his home in the gated community of Bell Canyon.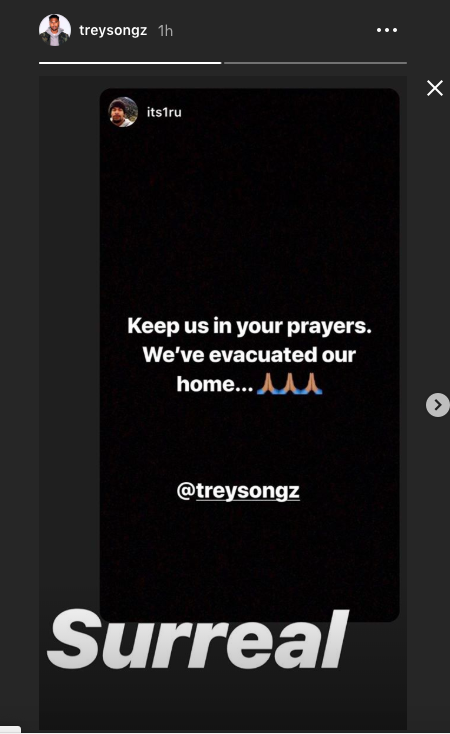 Comedian and podcaster Joe Rogan, also a resident of Bell Canyon, shared an image of the wildfire from his home to his Instagram page.
Mandatory evacuations are anticipated to spread to parts of Los Angeles County. At least 30,000 people have been evacuated and 1,000 homes are at risk, according to the Ventura County Fire Department.