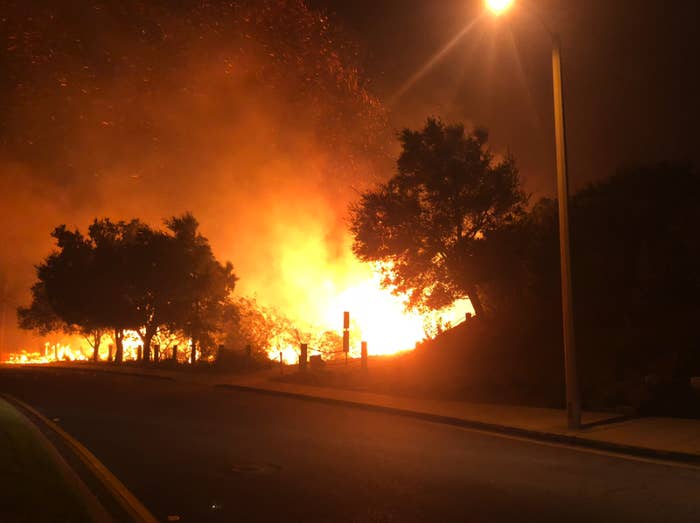 A Southern California community already devastated by the deaths of 12 people in a mass shooting on Wednesday was forced to evacuate overnight as a fierce wildfire tore through the area.
Weary residents fled their homes in Thousand Oaks and nearby neighborhoods Thursday night, less than 24 hours after a gunman opened fire in a country music bar.
Scores of fire trucks and police cars streamed into Oak Park on streets covered in smoke and embers from the Woolsey fire, which began just after 2:20 p.m. PST south of the city of Simi Valley.
Firefighters trying to save a house on one cul-de-sac scrambled with water hoses as the fire raged above them, throwing down a shower of embers. Around them, rooves of other houses were smoldering. On the next street, a car was engulfed in flames.
The fire had spread to more than 8,000 acres by the early hours of Friday morning, accelerated by high winds and low humidity.

Around 75,000 homes were under evacuation orders in Ventura and Los Angeles counties as of 3:30 a.m., as over 400 firefighters tackled the flames, according to the Ventura County Fire Department.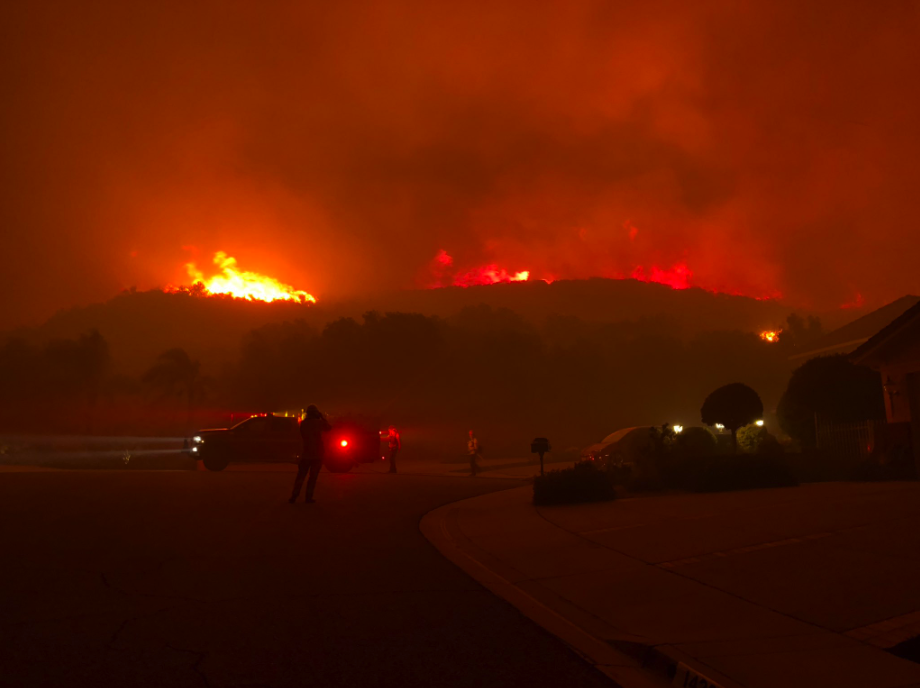 Dave Garvin was sitting with his son, Eric, in their idling pickup truck in the parking lot of Oak Park Plaza, watching the flames spread into their neighborhood.
"It came, like, in 15 minutes. Walked outside and there's, like, a wall of flames and no more houses in front of me so we threw stuff in the car and drove," he told BuzzFeed News.

He grabbed photos and other things that mattered to him before fleeing his home.
His wife was stuck on the freeway when he spoke to BuzzFeed News. She had gone shopping but was cut off by road closures.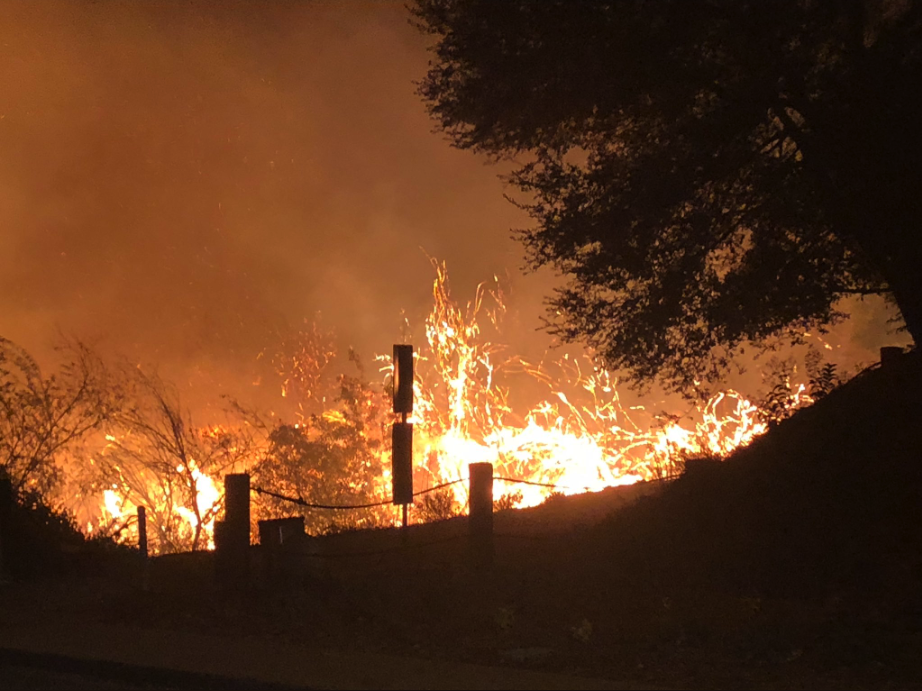 Kim Kardashian was among celebrities posting about the fire. She uploaded footage of fire trucks arriving at Calabasas, about 22 miles from downtown Los Angeles.

"They're evacuating everyone right now, from all of our homes," she said in one video.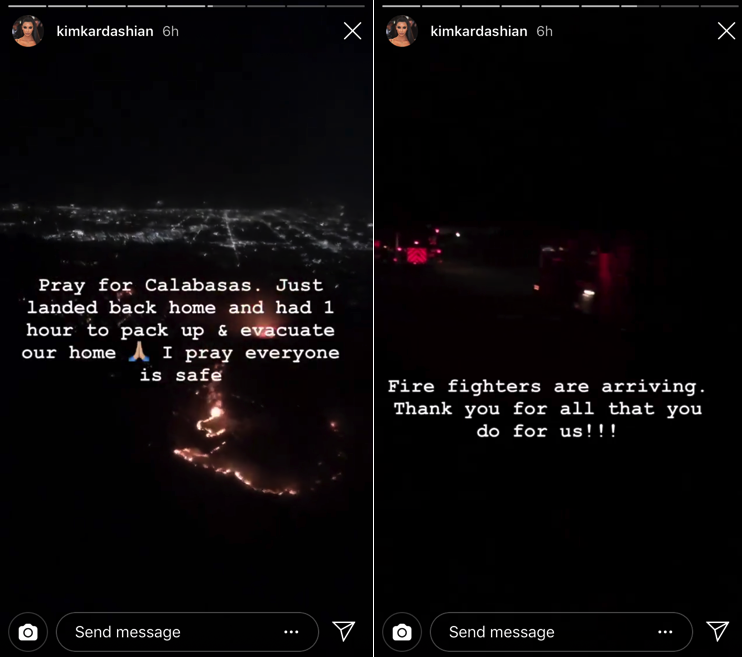 Targeted evacuation alerts were sent to people's cellphones as the blaze continued to shift and strengthen in the early hours of Friday. A sheriff's deputy told BuzzFeed News that, for the most part, residents had listened to evacuation orders.

Police in Oak Park set up a makeshift command center in a Costco parking lot as they waited for orders to help residents who hadn't yet evacuated.
The Woolsey fire coincided with the Hill fire, which also began just after 2 p.m. further west in Santa Rosa Valley.
As those fires raged in Southern California, another forced tens of thousands of residents to evacuate further north in the state, destroying thousands of buildings and causing a number of injuries.

In Butte County, north of Sacramento, the so-called "Camp fire" exploded to 20,000 acres by Thursday evening as it swept into the town of Paradise, causing "massive devastation," Cal Fire spokesperson Scott McLean said.
This is a developing story. Check back for updates and follow BuzzFeed News on Twitter.‏