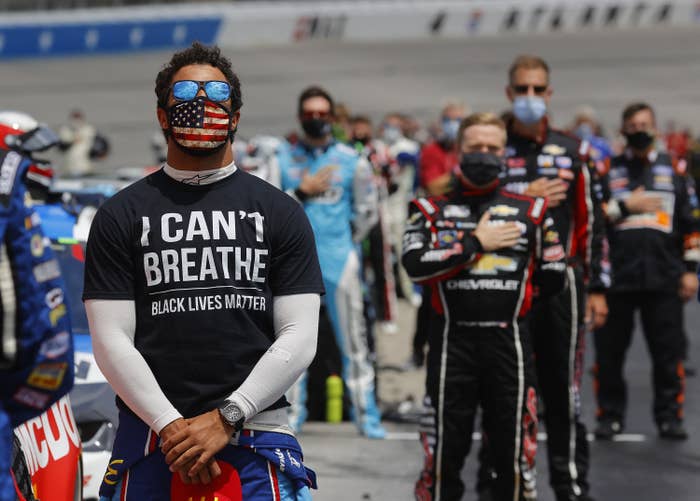 Confederate flags are now banned at NASCAR events, the organization announced Wednesday, one day after driver Darrell "Bubba" Wallace called for such displays to be prohibited.
"The presence of the Confederate flag at NASCAR events runs contrary to our commitment to providing a welcoming and inclusive environment for all fans, our competitors and our industry," NASCAR said in a statement released on Twitter. "Bringing people together around a love for racing and the community that creates it is what makes our fans and sport special. The display of the confederate flag will be banned from all NASCAR events and properties."
Wallace — the first full-time Black driver on NASCAR's top circuit in more than 45 years, according to NPR — said Tuesday he believed the symbol should be banned from NASCAR tracks.
"My next step would be to get rid of all Confederate flags. No one should feel uncomfortable when they come to a NASCAR race," he told CNN. "So it starts with Confederate flags. Get them out of here. They have no place for them."
On Sunday, NASCAR held a moment of silence to commemorate the death of George Floyd, and Wallace wore a shirt reading "I can't breathe" ahead of the race.
On Wednesday evening, Wallace will be driving a car painted with a Black Lives Matter theme.
"There's going to be a lot of angry people that carry those flags proudly, but it's time for change," Wallace said this week. "We have to change that, and I encourage NASCAR to have those conversations to remove those flags. … We should not be able to have an argument over that. It is a thick line we cannot cross anymore."
The flag was for years used in official capacities at NASCAR races. According to NPR, the Darlington Raceway in South Carolina hosted the Rebel 400, which featured the Confederate flag prominently.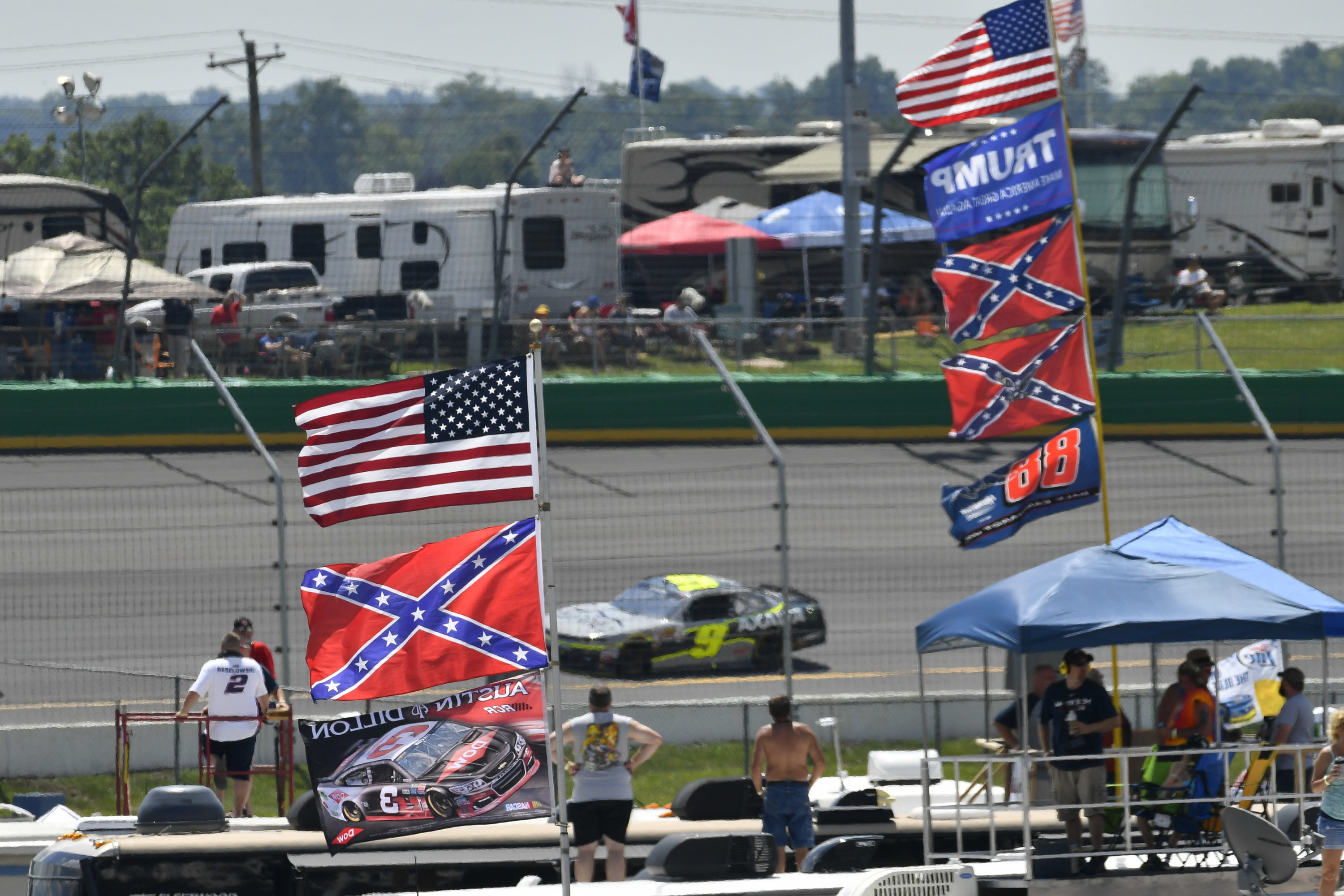 Five years ago, after Dylann Roof killed nine Black worshipers in South Carolina, NASCAR banned the flag's official use but did not ban fans from flying it in stands.
At the time, then-NASCAR CEO and Chair Brian France said the flag was an "offensive and divisive symbol."
Several other NASCAR drivers voiced their support for banning the flag from NASCAR tracks ahead of the announcement Wednesday.
"I think it's one of those things that some of us are just ignorant about and don't really think about it or worry about it,'' 2017 Cup champion Martin Truex Jr. said at a press event Tuesday. "And then you hear somebody like Bubba talk about it and how he feels about it and it wakes you up a bit. Yeah, I think NASCAR is going to do the right thing there.''