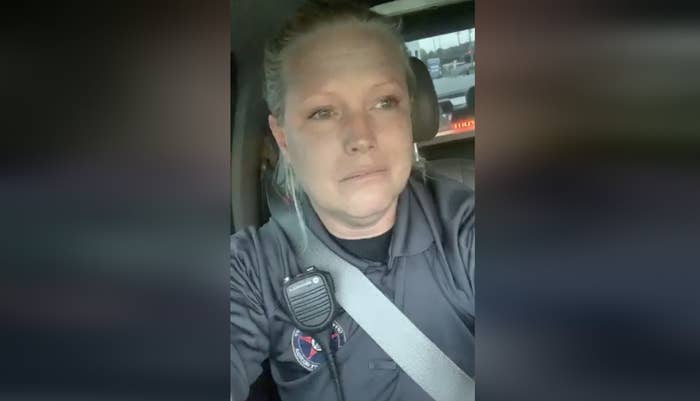 A Georgia sheriff's deputy has gone viral after posting a tearful video complaining that her breakfast order at a local McDonald's took longer than usual and was incomplete, adding that she feared restaurant staff were tampering with her food.
But the store's owners tell BuzzFeed News their staff did not intentionally mistreat the deputy, nor deny her service.
"We are happy to report that the officer was never denied service and also shared positive feedback on the employee with whom she interacted," said restaurant owners Gary and Jill Stanberry. "As a locally owned and operated business, we work hard every day to treat all of our employees and customers with dignity and respect."
In the video originally posted on Facebook Live on Monday, Deputy Stacy Talbert said she ordered a coffee, an Egg McMuffin, and hash browns at a local McDonald's and was asked to pull away from the drive-thru window to wait for her food. After several minutes of waiting, which she said was unusual, an employee finally brought the coffee but not the food.
As she appears on the verge of tears in the video, Talbert says, "I told her, I said, 'Don't bother with the food because right now I'm too nervous to take it.'"
"It doesn't matter how many hours I've been up, it doesn't matter what I've done for anyone, right now I'm too nervous to take a meal from McDonald's because I can't see it being made," she said. "I don't know what's going on with people nowadays, but please, just give us a break!"
While they denied that their staff declined to serve the deputy, the Stanberrys said they had been in touch with Talbert to apologize for her "unsatisfactory experience" and to offer to correct her order.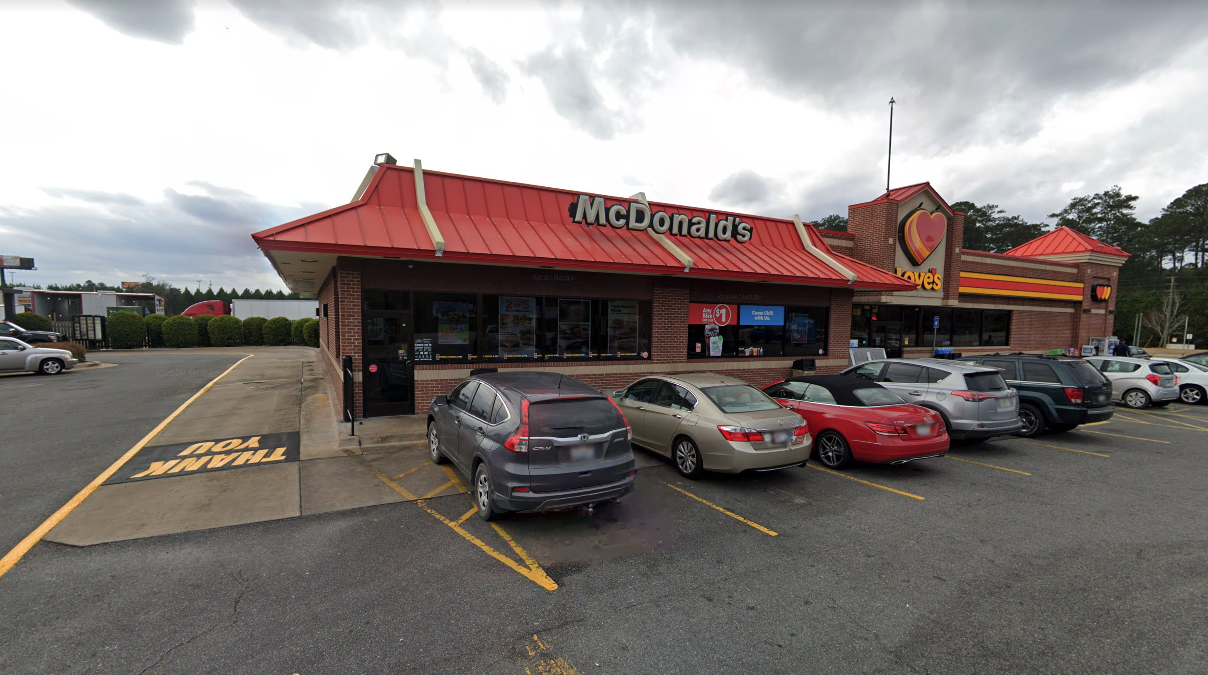 Talbert's video has been viewed nearly 7 million times on Facebook since she posted it on Monday.
"Please share because no one should feel like this. Law enforcement or not, this is truly how we feel," she captioned it.
It has also gone viral after being posted on Twitter by supporters of the police. The president's son, Donald Trump Jr., was among those who shared it, saying he was disgusted by "what's going on right now."
"McMuffin" also trended across the United States on Twitter Wednesday, but many users were mocking Talbert, whom they dubbed "McMuffin Cop."
Talbert did not respond to multiple requests for comment.
The badge she is wearing in the video belongs to the McIntosh County Sheriff's Department in Georgia. A representative of the department declined to answer questions on whether Talbert was an employee and said no one else was available to comment because it was "after hours." But earlier this year, Talbert was identified as a deputy with the McIntosh County Sheriff's Department in an April 23 story in the local newspaper, the Darien News.
Some viral tweets incorrectly said Talbert was pretending to be a sheriff's deputy, citing a Facebook status from a McIntosh County Sheriff's Department that said she was not an employee there. However, that department is in McIntosh County, Oklahoma, not Georgia.
With the US on edge following the death of George Floyd and anti–police brutality protests across the country, Talbert's video also prompted much discussion about the fears she expressed and her reactions in the video.
Talbert wrote a follow-up post on Facebook on Wednesday, thanking her supporters.
"I spoke to many former and current law enforcement friends that saw the support and regained hope," she said. "We will continue to press forward and do the best we can for our respective communities."

The video going viral comes one day after NYPD detectives announced they had found no criminality on the part of Shake Shack workers who had been accused of poisoning three police officers. Two police unions in New York had rushed to accuse the fast-food staff of intentionally poisoning the officers, without evidence.
The New York Post reported that the New York case was "deemed unintentional" and seemed to be due to a cleaning solution on the machine not having been rinsed off thoroughly.