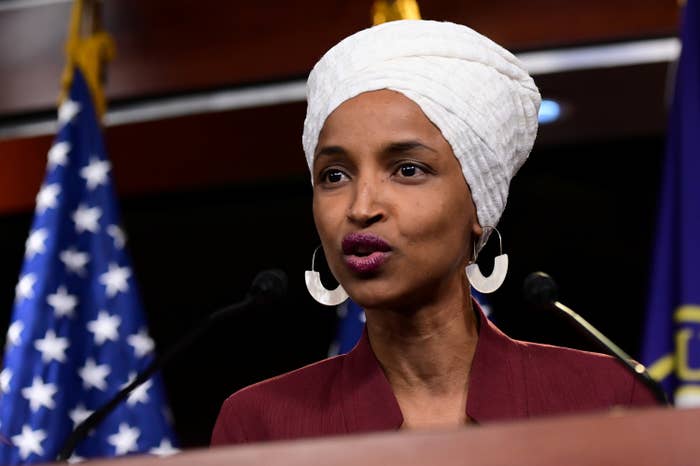 WASHINGTON — Several Democrats, including most members of the progressive group the Squad, called for President Donald Trump to be impeached for a second time on Wednesday after his supporters staged an attempted coup at the US Capitol while Congress was certifying his election loss.
"I am drawing up Articles of Impeachment," Rep. Ilhan Omar said on Twitter just after 4:30 p.m. "Donald J. Trump should be impeached by the House of Representatives & removed from office by the United States Senate. We can't allow him to remain in office, it's a matter of preserving our Republic and we need to fulfill our oath."
Congress held a short-lived joint session Wednesday afternoon beginning at 1 p.m. intending to certify the Electoral College votes and confirm once again that President-elect Joe Biden won the election, despite delusions and conspiracy theories promoted by Trump and his supporters. A mob of those supporters gathered around the Capitol as the proceedings began, and then stormed the building. By 2:30 p.m., both the House and Senate had been evacuated as the group of rioters made their way onto the Senate and House floors and into the offices of House Speaker Nancy Pelosi and others.
As of the time of publication, members and reporters who were at the Capitol were in secure, undisclosed locations.
Just after 4:15 p.m., Trump released a video lying about having won the election and egging on the coup, even as he told his supporters to go home.
"We love you," he said. "You're very special."
Rep. Ayanna Pressley, another member of the Squad, also called for Trump to be impeached and removed from office "as soon as Congress reconvenes."
"This is dangerous & unacceptable," she wrote.

So, too, did Tlaib and Rep. Mondaire Jones of New York, who was just sworn in for his first term on Sunday.
"This is on Donald Trump, period," Tlaib tweeted. "He called folks to D.C. and gave them marching orders. He needs to be impeached and removed immediately."
And Jones wrote on Twitter, "Donald Trump has incited violence against the legislative branch of the United States Government and must be impeached again."
Sen. Ed Markey of Massachusetts joined the call Wednesday as well, writing on Twitter, "Donald Trump is responsible for today's coup at the Capitol."
Trump was impeached in late 2016 on two counts, abuse of power and obstruction of Congress, after soliciting foreign interference into the 2020 election on a phone call with President Volodymyr Zelensky of Ukraine. He was acquitted by the Senate and not removed from office. Presidents who have been impeached and not removed are eligible to be impeached once again.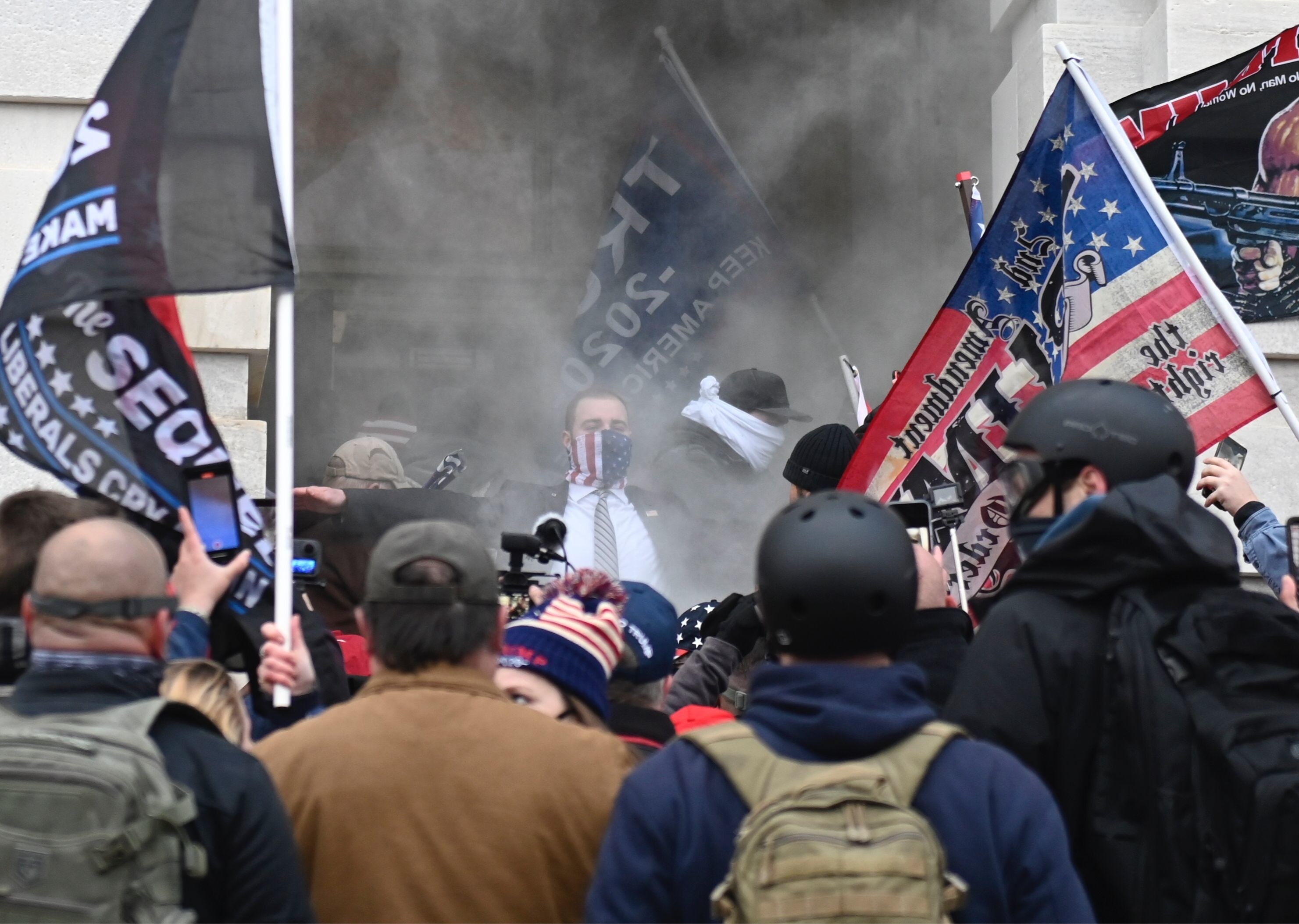 The chaos at the Capitol unfolded as both the House and Senate were debating the first of several expected objections from Republicans to certifying Biden's Electoral College win. The objection, which focused on Biden's Arizona victory, was led by Rep. Paul Gosar, also of Arizona, and Sen. Ted Cruz of Texas, who were joined by 66 of their Republican colleagues.

Rep. Cori Bush, a progressive Democrat who recently won her primary against Rep. Lacy Clay and was sworn in earlier this week, didn't call for Trump's impeachment but announced that one of her first acts as a member of Congress will be to introduce a resolution calling for the expulsion of Republican members who supported the objections.
"I believe the Republican members of Congress who incited this domestic terror attack through their attempts to overturn the election must face consequences," she said. "They have broken their sacred Oath of Office."