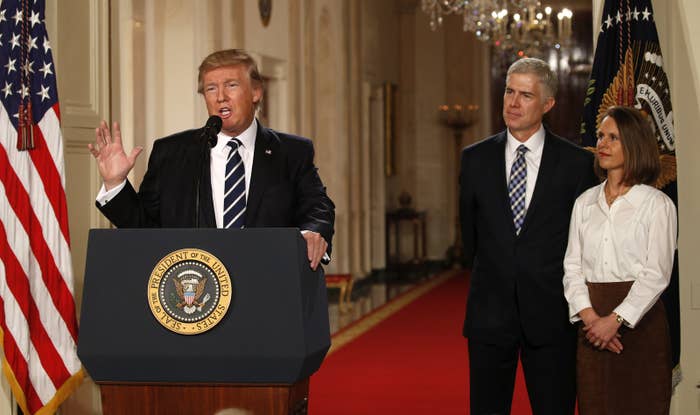 WASHINGTON — If all goes according to Republicans' plans, President Trump will have his first US Supreme Court nominee confirmed by the end of next week.

But the opportunity Trump has in front of him is greater than that: He could begin reshaping the rest of the federal judiciary — a branch that's already proved to be a thorn in his side as he's tried to advance his policies via executive action. In order to do so, though, he'll have to find a way to work with Congress — including Democrats.
Trump inherited more than 100 federal district and appeals court vacancies. Under longstanding practice, senators of both parties have significant say in who ends up on the district courts within their states and influence over appeals court nominees as well.
As the health care bill debacle made clear, Trump has already run into trouble negotiating with Republicans in Congress. To fill judicial vacancies, he'll have to contend with the wishes of both Republicans and Democrats. More than half of the vacant judicial seats are in a state with at least one Democratic senator. Thanks to a senatorial courtesy known as the blue slip process that Senate Judiciary Committee Chairman Chuck Grassley has said he'll continue to honor, Democrats in those states will have the power to indefinitely hold up nominees if they don't approve.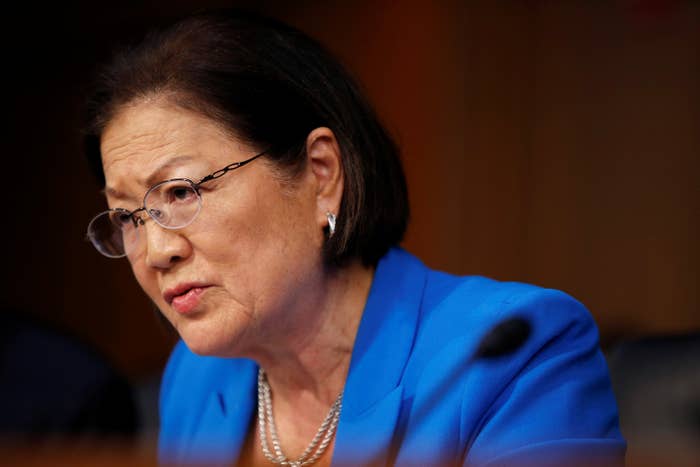 There are already signs Democrats intend to exercise that leverage. Two lawyers familiar with the process told BuzzFeed News that Hawaii Sen. Mazie Hirono, a Democrat, sent the White House a list of three lawyers she wants considered for a district court seat in the state — the very court where a judge has twice ruled against the administration in a challenge to Trump's travel and refugee bans.
The three Hawaii candidates are the same lawyers that Hawaii's senators recommended to President Barack Obama for the same court vacancy. Obama's nominee, who came from that list, never got a vote by the full Senate, and the nomination expired along with dozens of other Obama nominees at the start of the new Congress in January.
At a minimum, the move is a reminder to Trump that he won't have free rein when it comes to the lower courts — at least not if he wants them to get out of committee, let alone confirmed.
"If [Democrats] wanted to play hardball on this and Grassley sticks to his guns, it could be a fairly serious limitation on the administration's ability to fill those vacancies with people they want," said Russell Wheeler, a visiting fellow at the Brookings Institution who tracks judicial vacancies and nominations.
While a White House spokesperson declined a request to speak with a member of the White House counsel's office, and would not comment on how the White House planned to proceed on lower court nominations, BuzzFeed News has found signs the White House is adhering to past practice — at least in part — when it comes to lower court nominees.
Trump's first lower court nominee, Kentucky federal judge Amul Thapar, was on the list Trump released last year during the presidential campaign of his potential US Supreme Court candidates — and comes with strong backing from Senate Majority Leader Mitch McConnell. The White House announced Thapar's nomination earlier this month with no fanfare, a day after McConnell began sharing the news and in the midst of confirmation hearings for Supreme Court nominee Judge Neil Gorsuch.
Additionally, a Republican aide told BuzzFeed News that the White House had approached Utah Sen. Mike Lee's judiciary staff and asked for possible names for district court seats.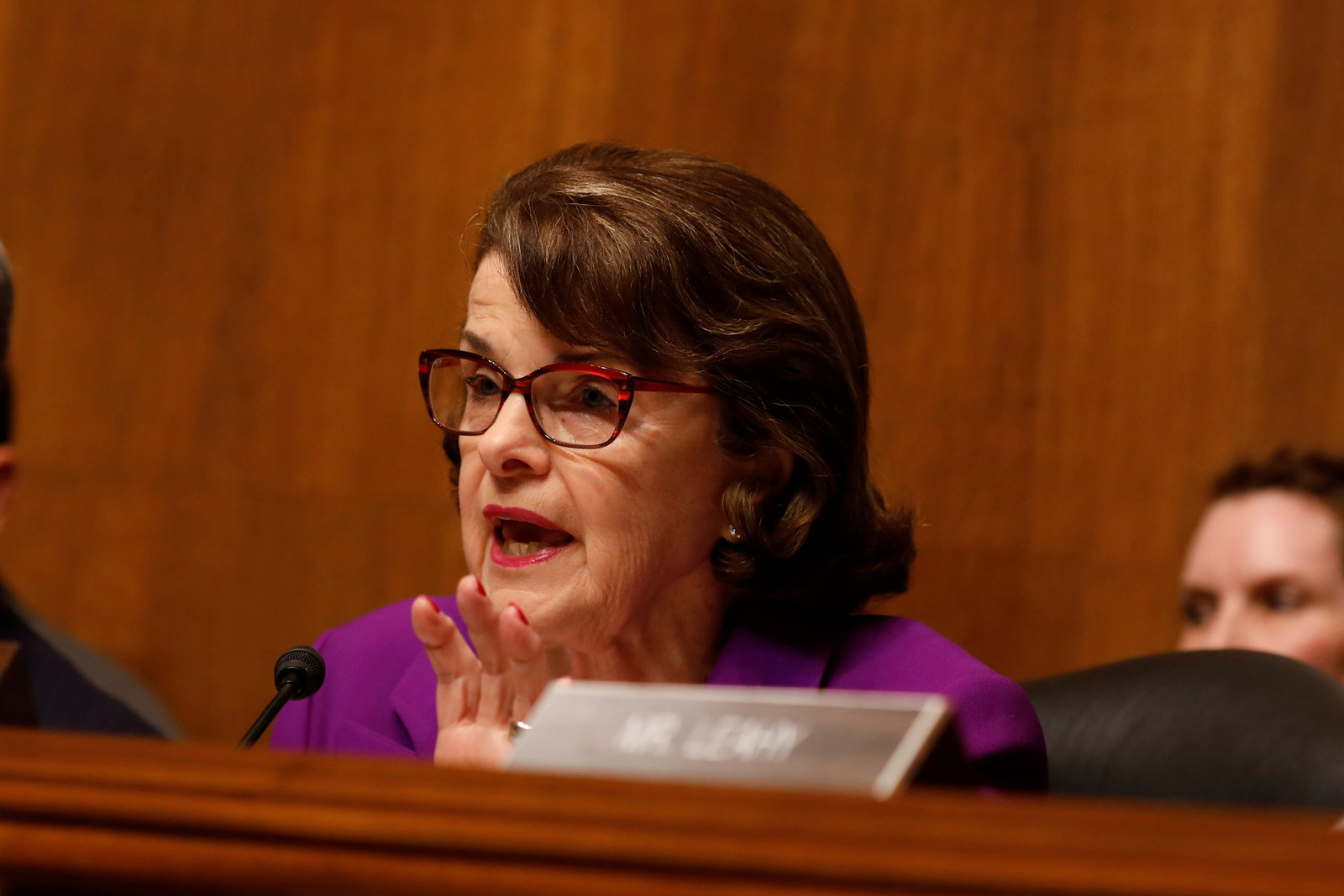 The White House has not only been working with Republicans on nominations. California Sen. Dianne Feinstein said in a statement to BuzzFeed News that she met with White House Counsel Don McGahn and Vice President Mike Pence in January and talked with them about lower court nominations.
Feinstein said she told McGahn and Pence that she would continue to use the same process she had used in the past for recommending nominees to the White House for California vacancies.
"Democratic senators each have their own process for recommending nominees. As the Obama administration consulted with Republican senators on nominees, we expect the Trump administration to do the same," Feinstein said.
The White House does not intend to seek the opinion of the American Bar Association about lower court judicial nominees before announcing the president's pick, according to a statement from ABA President Linda Klein to BuzzFeed News. The practice is in line with how President George W. Bush handled lower court nominations, but represents a break with every other president since President Dwight Eisenhower, according to Klein.
The decision is a marked contrast from the White House's promotion of the ABA's "well-qualified" rating for Gorsuch. As recently as Friday, White House press secretary Sean Spicer pointed to the ABA's report about Gorsuch in urging his confirmation.
Blue-slip blues
Standing in Trump's way is the blue slip process. When the president chooses a federal district or appeals court nominee, the judiciary committee chairman sends a letter — historically on blue paper, hence the name — to the two senators from the state where the judicial vacancy is located, asking them if they approve or disapprove of the nominee.
During Grassley's time as chairman, he hasn't moved on judicial nominees until both senators returned their blue slips. His predecessor, Vermont Sen. Patrick Leahy, a Democrat, had the same process. Grassley has said that he will continue to honor the blue slip process going forward. It's not a formal rule, and chairs have enforced the courtesy more or less strictly over the years.
Democrats criticized Leahy for adhering to the blue slip process even when it empowered Republicans to hold up Obama's nominees when they were in the minority, Wheeler said. But senators from both parties are likely to be protective of their power to influence who the president chooses for the federal bench, he said.
The White House historically has deferred to senators on nominees for the district courts — Trump will have to contend with the preferences of Republicans as well as Democrats. In some states, such as California and Texas, the senators have formal committees to screen and recommend applicants. In other states, it's handled more informally, with the senators drawing on their own knowledge of the legal community and soliciting opinions from members of the bar.
For the circuit courts, the White House historically exercises more power, but still will often consult with home state senators, keeping the blue slips in mind. Of the 19 vacant appeals court seats, 11 are in states with at least one Democratic senator.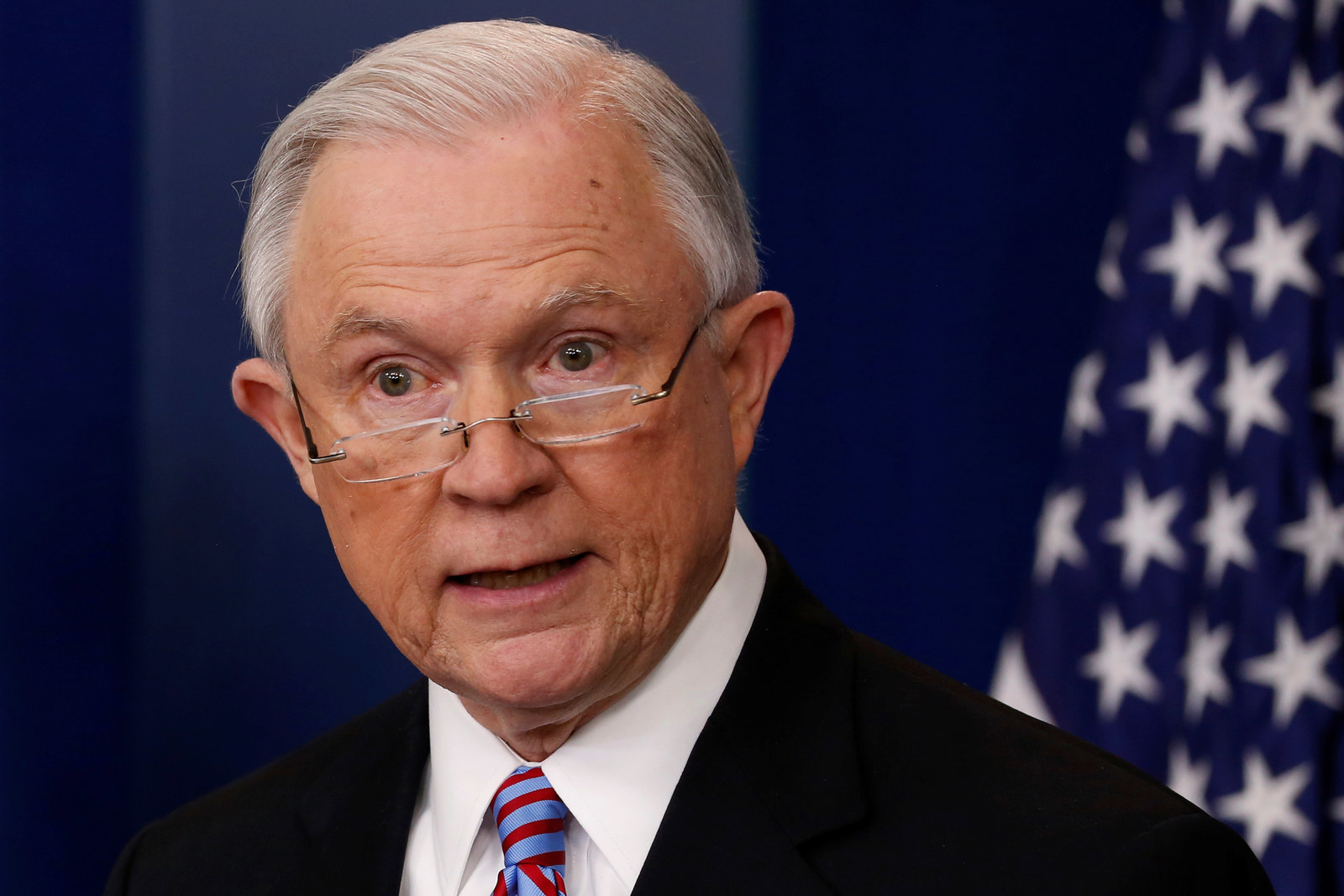 Obama was thwarted in filling vacancies when Republicans felt that they didn't get enough say in the process. When Jeff Sessions was under consideration for US attorney general earlier this year, Democratic senators asked him about his decision not to return a blue slip for Alabama federal judge Abdul Kallon's nomination to the US Court of Appeals for the Eleventh Circuit; Kallon never got a hearing, and his nomination expired at the start of the new Congress in January.
Sessions — who had previously voted for Kallon's nomination to the federal district court in Alabama — replied in writing that he didn't feel that the White House engaged in "good faith negotiations" about the Eleventh Circuit nomination, so he chose not to return the blue slip.
"It'll be interesting to see if Democrats turn around and weaponize the blue slip process," Wheeler said.
With two Republican senators in Alabama, though, Trump shouldn't have a problem putting forward a nominee with a conservative background for the Eleventh Circuit. In conversations with lawyers in Alabama, two names repeatedly came up as contenders — Kevin Newsom, an appellate attorney at a private firm who previously served as Alabama's solicitor general under a Republican attorney general governor, and US District Judge L. Scott Coogler, who has been backed by Alabama Sen. Richard Shelby.
Building on momentum
With just one nominee announced for a lower court so far, it's not clear how quickly Trump will move on the rest of the vacancies. Republicans hope he'll move fast to take advantage of their majority in the Senate; Democrats were frustrated with Obama's pace in naming nominees when they held the Senate early in his first term.
Dan Goldberg, legal director for the liberal advocacy group Alliance for Justice, said that as the White House rolls out more lower court nominees, he expects advocacy groups on the left to try to capitalize on the momentum they've built up opposing Gorsuch.
"What's been clear from the Gorsuch nomination is how critical the courts are to all Americans and I think what you've seen is a broad coalition that has fought for these critical constitutional values and legal protections," Goldberg said. The role federal judges have played so far in blocking Trump's travel and refugee bans have also helped to raise public awareness about the importance of the judiciary, he said.
Goldberg acknowledged that the left will be up against the well-funded Judicial Crisis Network, a group that has spent millions of dollars on ad campaigns in support of Gorsuch. Still, he said, "we're confident that we have the voters and the American people on our side."
A Judicial Crisis Network spokeswoman declined a request to interview chief counsel Carrie Severino. But Severino previously told BuzzFeed News that the organization was prepared to deploy resources to support Trump's nominees if Democrats try to block them.