Here Are 10 Of Jeff Sessions' Responses To More Questions About His Nomination
Trump's nominee for attorney general submitted replies to written questions that members of the judiciary committee posed after his Jan. 10 confirmation hearing.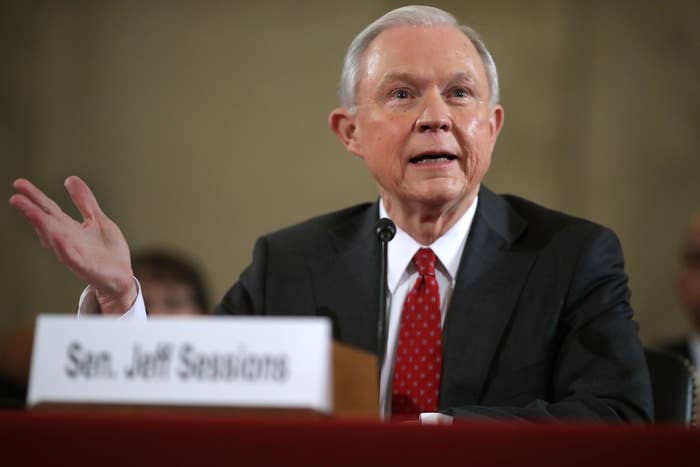 WASHINGTON — Two weeks after defending his record in-person before the Senate Judiciary Committee, Sen. Jeff Sessions — President Trump's nominee for US attorney general — again confronted questions from Senators about his views on voting rights, abortion, the 2016 election, the criminal justice system, and a host of other issues.
Sessions on Sunday evening submitted replies to written questions that members of the judiciary committee posed after his Jan. 10 confirmation hearing. The committee posted his replies online on Monday.
The committee is scheduled to meet on Tuesday to consider Sessions' nomination, but Democrats are expected to ask for a delay; that's a common practice when the committee is considering nominees to the executive branch or the federal courts.
Here are some highlights from Sessions' written responses, which were made available online on Monday.
Sessions said he would advise Trump against following through on a proposal to "take out" the families of terrorists.

He would not commit to continuing to phase out the use of for-profit prisons — a program launched under former US attorney general Loretta Lynch.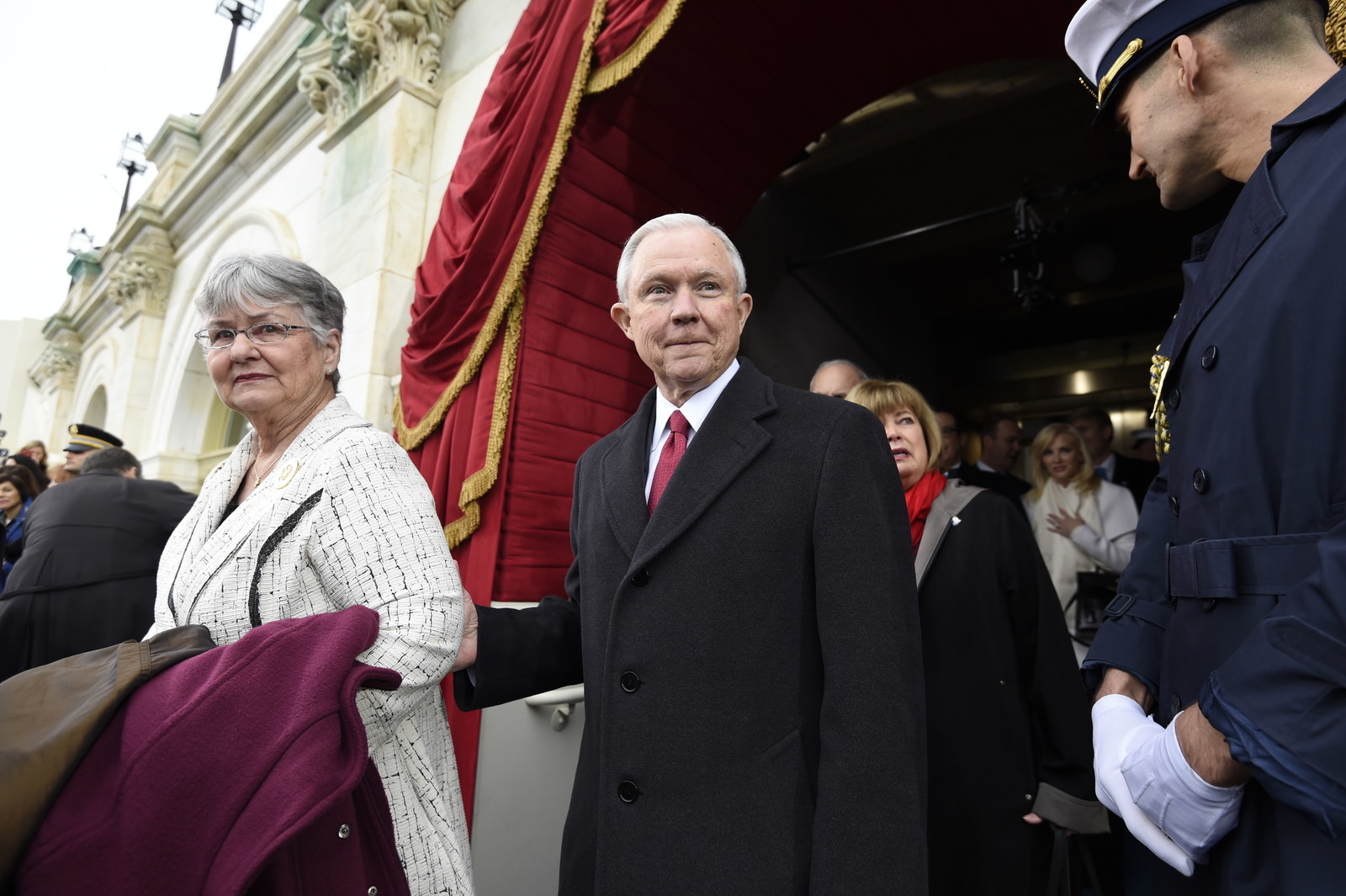 He said he hadn't reviewed the US intelligence report concluding that Russia interfered in the 2016 election, but had "no reason" not to accept the findings.

He declined to offer an opinion about the suspension of Alabama Supreme Court Chief Justice Roy Moore, who was sanctioned for attempting to defy the US Supreme Court's ruling declaring same-sex marriage legal.

Asked if the Justice Department under Sessions would aruge to overturn Roe v. Wade, he said he would not "pre-judge" issues and would do a "careful" analysis before asking the high court to overturn a previous decision.

Sessions said he wasn't aware of anything that would require him to recuse from an investigation into whether Trump violated the Emoluments Clause, which forbids public officials from taking gifts from foreign governments.

He stood by his opposition to the Lily Ledbetter Fair Pay Act, but said he would enforce it. "There should be equal pay for equal work," he wrote.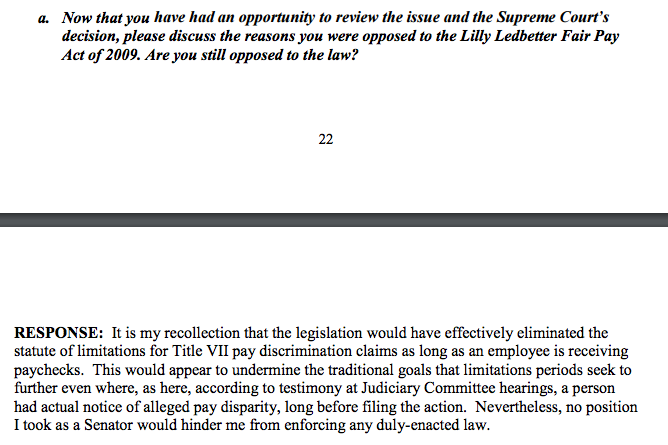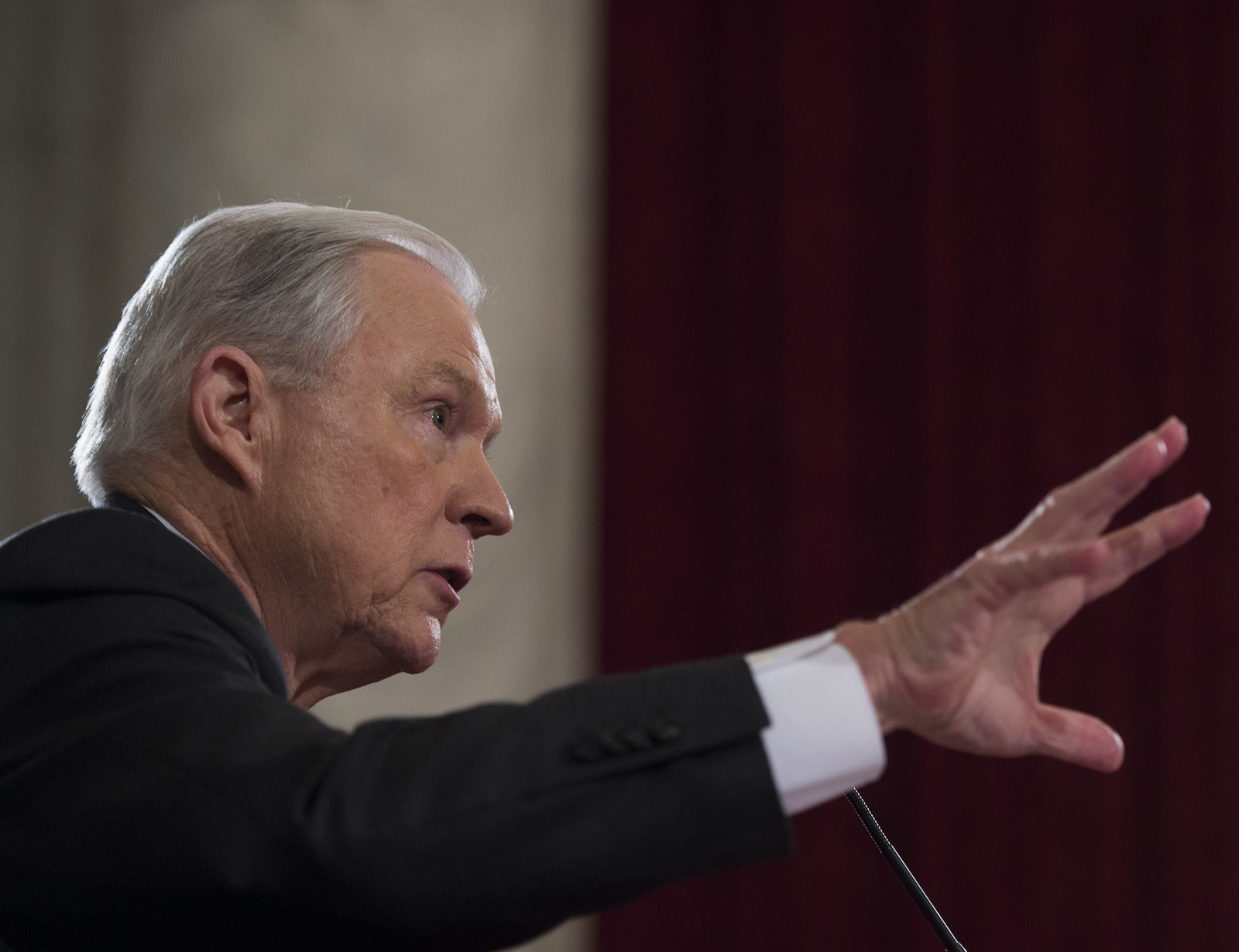 Sessions said he would enforce voting rights, but noted that the Supreme Court had held that some voter identification laws are lawful.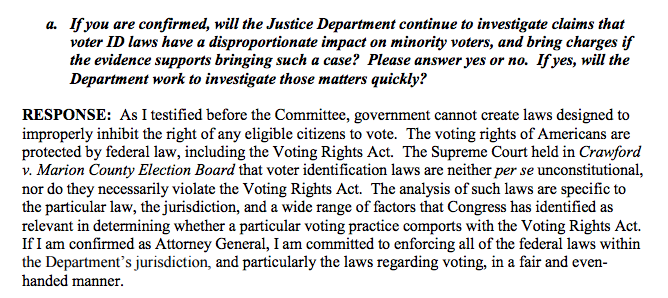 He did not take a position on money bail, but acknowledged that some groups have concerns about it.
Sessions was asked about his praise for the conservative news outlet Breitbart.