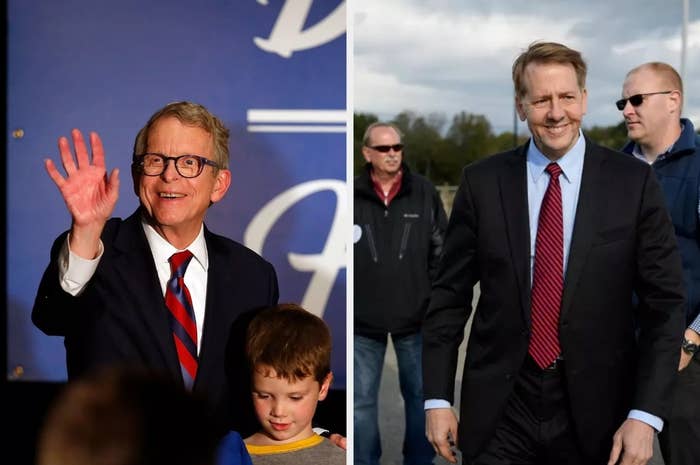 Ohio voters arrested and jailed after the deadline to request an absentee ballot filed a lawsuit in federal court Tuesday seeking emergency court action so that they can vote in the midterm elections.
Several hours later, a judge agreed to give the two registered voters who brought the lawsuit access to absentee ballots, but ruled it was too late to do anything for the broader group of inmates potentially covered by the case.
"The Court concludes that it would be impractical, if not logisticaliy
impossible, to grant any class-wide [temporary restraining order] relief this late on Election Day and
DENIES Named Plaintiffs any class-wide TRO relief," US District Judge Michael Watson wrote.
Under Ohio law, a person in jail facing criminal charges does not lose their right to vote. In order to vote while incarcerated, however, defendants have to request an absentee ballot; in-person requests had to be made by Nov. 2 and mailed requests had to be received by Nov. 3. The lawsuit contends that a "substantial number" of people booked into county jails on or after Nov. 2 are eligible to vote but won't be able to.
Mark Gaber, senior legal counsel with the Campaign Legal Center, one of the groups involved in filing the lawsuit, told BuzzFeed News that CLC estimated more than 400 eligible voters were jailed over the weekend. There are 72 county jails in Ohio, according to the lawsuit.
"These are eligible voters who have no other means of voting because of Ohio election law as it currently stands," Gaber said.

The lawyers on Tuesday filed an emergency motion for a temporary restraining order asking a judge to require state officials to allow eligible registered voters jailed since Nov. 2 to submit requests for absentee ballots through the end of the day on Tuesday.
Corey Goldstone, a spokesperson for the Campaign Legal Center, said in a statement that they were "thrilled" the judge gave the individuals they were representing access to ballots.
"This decision reinforces the fact that the burden should be on the state to provide absentee ballots to eligible voters, not on the individuals to prove to the state that they should have the right to vote," Goldstone said.
The lawsuit notes that Ohio election law includes a process for eligible voters hospitalized at the last minute to make a late request for an absentee ballot. Gaber said election laws nationwide were a "mixed bag" when it came to accounting for last-minute incarcerations — some states, such as Arizona, have emergency absentee ballot laws for these detainees, he said, while others, like Ohio, do not.
A spokesperson for the Ohio secretary of state's office did not immediately return a request for comment.
UPDATE
Updated with information on the order issued by the judge on Tuesday afternoon.
UPDATE
Updated with the status of a request for comment with the Ohio secretary of state's office.