Facebook's Challenge Of A Gag Order Over Search Warrants Will Get A Public Hearing
The company is challenging a court order that blocks it from telling users about search warrants for their information.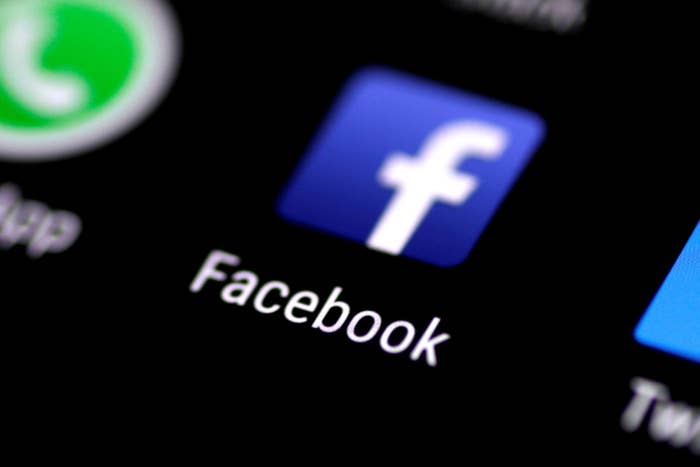 An appeals court in Washington, DC, has scheduled a public hearing next month for arguments on Facebook's challenge to an order blocking the company from alerting users about search warrants for account information.
The gag order is sealed, as is most information about the case. The issue came to light earlier this summer, after the District of Columbia Court of Appeals issued an order with limited details seeking input from outside groups on the dispute. Tech companies, civil liberties groups, and consumer advocacy organizations filed public briefs in June supporting Facebook's challenge and arguing that users should have a right to challenge search warrants for their information.
In an Aug. 14 order obtained by BuzzFeed News, the court alerted lawyers that it had scheduled arguments for Sept 14. The court said the hearing would be public, and that it planned to livestream video of arguments through the court's website because the case "raises an issue of public interest."
With much of the case still under seal, the court reminded lawyers to be careful about avoiding any mention of confidential or privileged information. The court also denied a request by the Electronic Frontier Foundation, one of the groups that filed a brief, to participate.
Federal prosecutors served search warrants on Facebook for three account records over a three-month period, seeking "all contents of communications, identifying information, and other records," according to the public notice the court allowed Facebook to send out to interested groups.
A lower-court judge signed off on a nondisclosure order that barred Facebook from notifying account users before complying with the warrants, which Facebook is challenging on First Amendment grounds.
The Electronic Frontier Foundation suggested in its earlier brief that, based on what little information is publicly known about the search warrants and their timing, the case likely relates to the mass arrests in Washington during President Trump's inauguration. More than 200 people were charged with rioting and property destruction, and the bulk of those cases are pending, with trials set for the fall and throughout 2018.
"Reading the tea leaves of an appellate panel is often futile but we hope the court will quickly dispose of the Trump Administration's absurd argument that its pursuit of the January 20 protesters is secret in any sense. The fact that the argument will be public encourages us that the court is going to take the First Amendment seriously," Nate Cardozo, a lawyer with the Electronic Frontier Foundation, said in an email to BuzzFeed News on Friday.
The briefs filed by Facebook and the US Attorney's Office in Washington are sealed, and lawyers in the case have previously declined to comment on whether the search warrants relate to the Jan. 20 arrests.