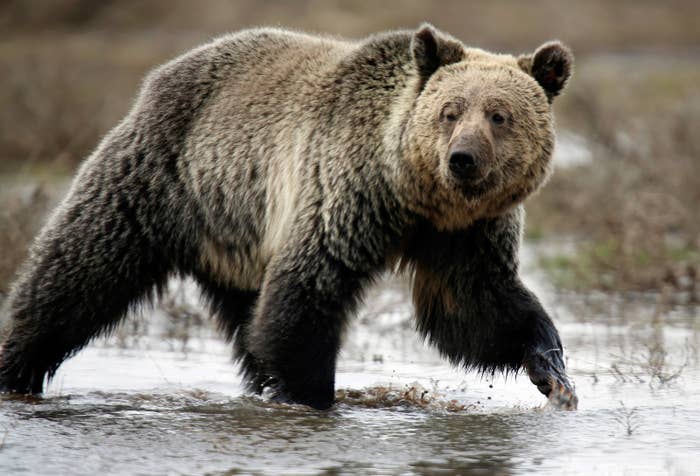 National parks, endangered species, and public lands will rely on a narrower range of published scientific studies for their protection — putting some long-established environmental research at a disadvantage — according to a new order from the US Department of Interior.
The order quietly issued last week directed staff to prioritize "publicly available, reproducible, peer-reviewed" science for making decisions. The move follows similar past Trump administration efforts to limit scientific results relying on private data or expert knowledge from playing a role in environmental rulemaking.
The "Promoting Open Science" order, signed by Interior Deputy Secretary David Bernhardt on Sept. 28, is meant to boost the agency's reliance on "the best available science," according to its announcement.
But science advocates say it would do the opposite, either steering Interior Department officials away from studies that rely on information often kept confidential to protect endangered species, such as location data and landholder details, or prompting them to publish sensitive information to keep using it.
On the surface, it sounds like a rule to increase transparency, "but from their track record that doesn't seem likely," Charise Johnson, a researcher at the science advocacy organization Union of Concerned Scientists, told BuzzFeed News. A UCS survey of federal scientists, published in August, showed many at the Interior Department reported experiencing censorship and political interference on the job.
"This order came about in response to perennial concerns that the Department has not been providing sufficient information to the public to explain how and why it reaches certain conclusions, or that it is cherry picking science to support pre-determined outcomes," Heather Swift, an agency spokesperson, told BuzzFeed News in an email.
"The goal is for the Department to play with its cards face-up, so that the American people can see how the Department is analyzing important public policy issues and be confident that it is using the best information available to inform its decisions."
This new order echoes a similar, controversial rule proposed in April by the Environmental Protection Agency that would restrict the science used for environmental and public health rules. Newly released internal emails show the EPA's own scientists were not involved in the drafting of the rule, which has been vocally opposed by the American Association for the Advancement of Science, the American Public Health Association, and more than 60 other science, medical, and academic groups.
At a congressional hearing on Wednesday about EPA's science transparency rule, AAAS chief executive officer Rush Holt, a former Congress member from New Jersey, said this proposal "is not about transparency or sound science." Instead, he added, "[i]t is about reducing regulations" and "this change would likely result in harm to people and their environment."
The Interior directive is not as restrictive as the EPA one, giving staff an opportunity to use whatever science they deem appropriate as long as they explain their reasoning.

"Any decision based on scientific conclusions that are not supported by publicly available raw data, analysis, or methodology, have not been peer reviewed, or are not readily reproducible should include an explanation of why such science is the best available information," the order reads.
Moreover, under the order, Bernhardt has reserved the right to issue waivers under certain circumstances, such as "protecting privacy, confidentiality, including confidential business information and trade secrets; national security, and homeland security."
The Interior Department order is the first step to a future Interior rulemaking, and a public comment period, on the issue.