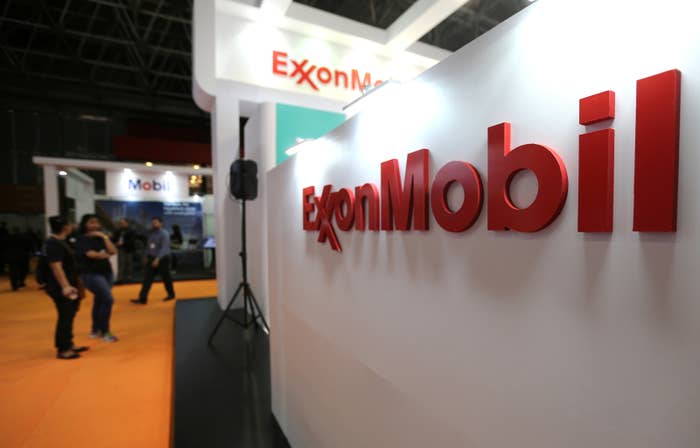 The state of New York is suing Exxon Mobil for fraud, alleging the oil company has long deceived investors on the risks climate change poses to its business.
"Exxon provided false and misleading assurances that it is effectively managing the economic risks posed to its business by the increasingly stringent policies and regulations that it expects governments to adopt to address climate change," according to the lawsuit filed Wednesday by the New York Attorney General's Office.
This lawsuit, which follows a three-year investigation into Exxon on climate matters, calls out the company's past leader, Rex Tillerson, for allegedly sanctioning the fraud. Tillerson left the company to briefly serve as Trump's secretary of state.

Exxon did not immediately respond to a request for comment.

Environmentalists were quick to praise the lawsuit.
"Big Oil may finally face some consequences for its role in wrecking the climate," Bill McKibben, founder of the environmental group 350.org, said in a statement.
If countries limited future global warming to 2 degrees Celsius (3.5 degrees Fahrenheit), what would that mean for Exxon's bottom line? An analysis Exxon reportedly presented to investors determined there would be limited negative impacts to the business. But this calculation, per the lawsuit, was based on assumptions Exxon "knew to be unreasonable and unsupported."
The company also allegedly misrepresented the projected climate impacts to some of its oil sands operations in Alberta, Canada, according to the lawsuit.