As November turned to December, rumors spread through the western corner of the former nuclear weapons plant in eastern Washington. Bo-J and his anxious coworkers at the old Hanford plant would talk on lunch breaks about radioactive particles showing up on gear, and newly roped-off areas of contamination.
"There was talk, not real clarification," Bo-J told BuzzFeed News. "Next thing you know — boom! — a stop-work."
On Dec. 13, 2017, after the gear on half a dozen employees had tested "hot," labor unions refused to keep working, and demolition ground to a halt. It was the beginning of one of the worst contamination events at Hanford, a sprawling site that once produced the plutonium for the bomb dropped on Nagasaki and whose cleanup will take most of this century.
The company running this project, a government contractor called CH2M Hill Plateau Remediation Company, quickly agreed to the union demands, and work resumed. But just one day later, hot particles were found outside of the fenced-off demolition site — an ominous sign that the radioactivity had not been contained.
Workers rushed to get tested. Bo-J filled a "shit kit" — white plastic tubs resembling Cool Whip containers — with his poop, had it sent to a lab across the country, and waited.
His job had always been dangerous, of course. To avoid exposure, he wore white fabric coveralls, boots and boot covers, layers of gloves, and a hooded face mask connected to an air filter. He knew that nuclear radiation can cause cancer and infertility, and he knew that, even under the best of circumstances, accidents happen.
But this was Hanford's third contamination event of 2017. The last time, in June, his results were negative, but 31 of his coworkers weren't as lucky. So every time a strong wind swept through the site, he'd worry about tiny particles that might be lodged in his lungs, or bouncing around the truck he drove home to his wife and kids. After these repeated scares, he and others — including two senators — contend that CH2M Hill and its overseer, the Department of Energy, have failed to protect workers from this dire threat and could be putting the public at risk.
At a time when the Trump administration is pushing to modernize existing nukes and even develop new ones, the hot mess at Hanford shows the lingering environmental impact of such decisions.
Since the Cold War ended and tear-down efforts began, the federal government has spent more than $100 billion cleaning up dozens of former nuclear sites around the country. The effort has made hundreds and possibly thousands of workers sick. And it's not close to over: The Department of Energy estimates it will take at least 50 more years, and cost another $107 billion, to make Hanford safe.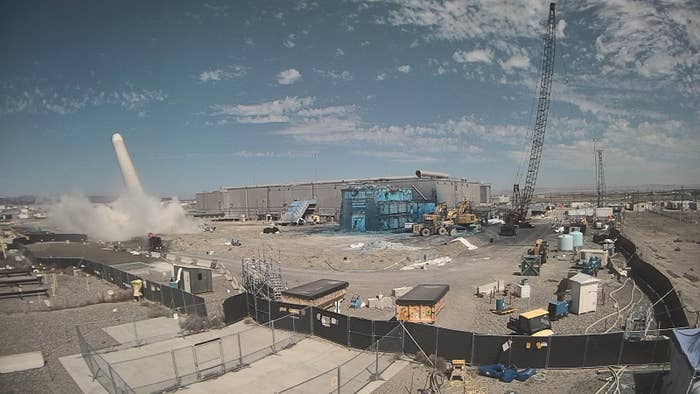 Bo-J — an old nickname he's using due to fear of professional retaliation — got his test results on a sunny afternoon this February. He sat down in a nondescript office, he recalled, and health experts from CH2M Hill told him he'd tested positive for two highly radioactive elements, plutonium and americium. He was upset. "It's in my body. It's emitting radiation. It's a carcinogen," he said.
He's one of at least 11 Hanford workers contaminated after that December event, bringing the total to 42 workers in 2017. At least 36 vehicles have also tested hot — including a couple of cars that were driven on the highway and back to people's homes before being returned for special cleaning.
So far, the radiation exposure levels have been lower than the threshold that's legally considered unsafe for Hanford workers. But from a health perspective, there is no safe level for some of these carcinogens. And the string of missteps in such a short period of time alarms even experts who have tracked the site for decades.
"I haven't seen anything like that in my 20 years," John Martell, a Washington Department of Health manager working on radioactive air emissions, told BuzzFeed News.
Demolition work still hasn't resumed, seven months on. The Department of Energy is investigating, but no one knows the full extent of the contamination, according to hundreds of internal and public documents reviewed by BuzzFeed News and interviews with more than two dozen workers, scientists, and federal and state officials. A notice shared internally July 16 revealed that two months after the contamination event, a lab had tested positive for plutonium and americium nearly a mile downwind of the demolition site. As recently as mid-May, radioactive particles were found on the side of the road about a quarter mile south of the plant.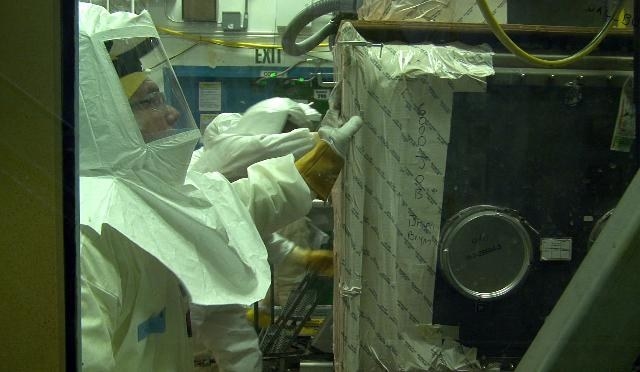 Many workers are scared and fed up. At least one contaminated employee quit Hanford and moved to another state. The owner of a hot car doesn't want it back and is fighting to get reimbursed for the loss. About a dozen others are so suspicious of the government's tests that they've bagged their own car filters — and even one home vacuum filter — and sent them to a scientist in Massachusetts, who's been live-tweeting the data. Those independent tests suggest that workers' exposure was worse than what they were told by the government.
"It proves to me they've completely lost control of this job," said a Hanford worker of about 30 years, who requested anonymity because of fear of retaliation. "This is 2018. We shouldn't still be contaminating people with plutonium."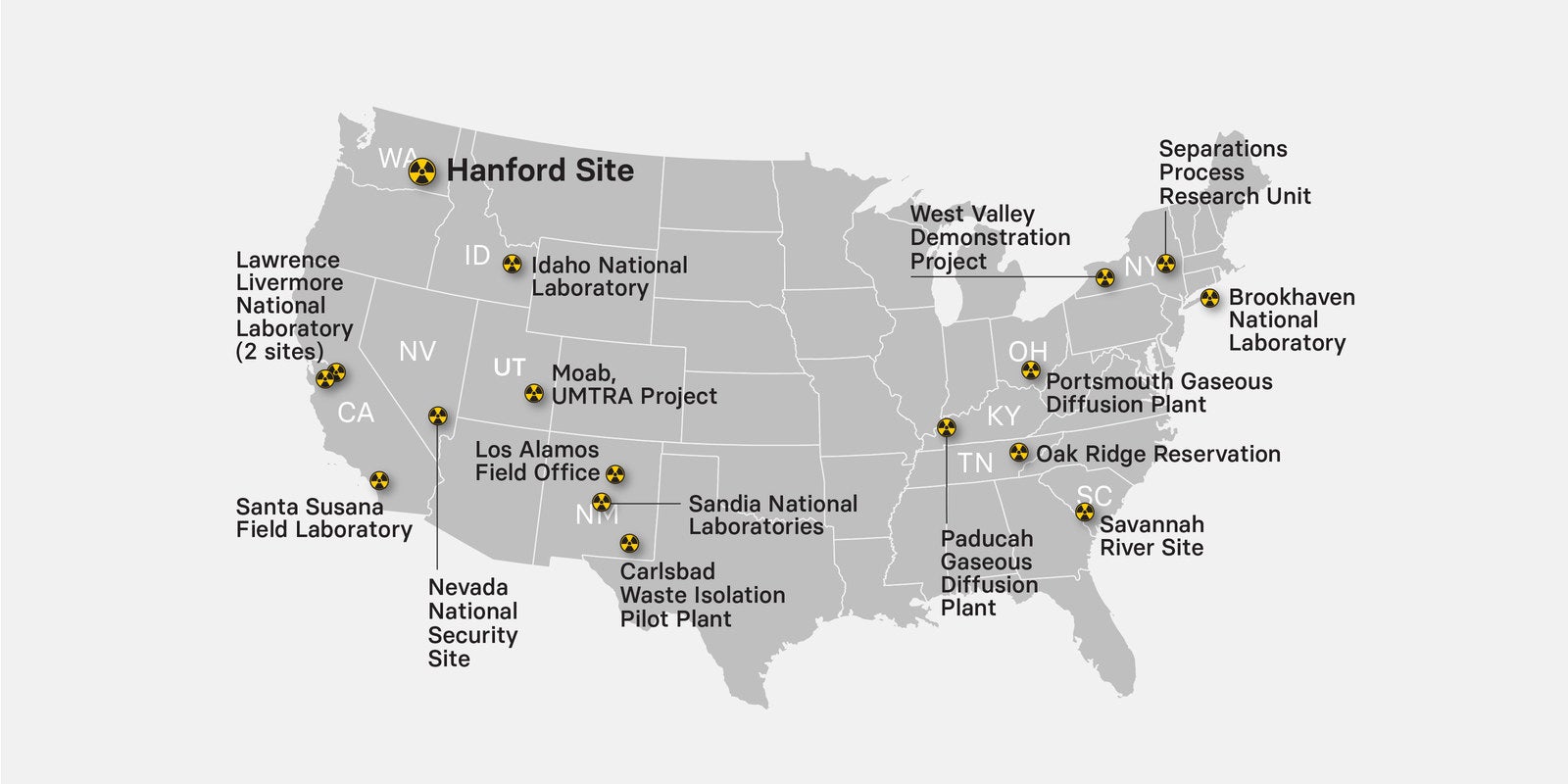 Of the 17 former nuclear weapons and research facilities still standing, Hanford is the largest and most complex. Nine nuclear reactors on its 586 square miles — about half the size of Rhode Island — were once used to produce plutonium. Over the last two decades, about half of its 1,715 contaminated buildings have been destroyed, more than 18 million tons of soil and waste moved to special landfills, and 18 billion gallons of contaminated groundwater treated.
There have been many safety problems along the way, from the mishandling of asbestos to toxic vapors leaking out of underground waste storage tanks. "DOE is notorious for changing direction and taking shortcuts," Walter Tamosaitis, a former Hanford engineer, told BuzzFeed News.
Tamosaitis spent more than a decade at Hanford working on the technical design of the world's largest treatment plant for radioactive waste. (It's still not complete.) He was taken off the project in 2010 for blowing the whistle on safety concerns about the plant's operations, and then was laid off in 2013. He sued and won a $4.1 million settlement in 2015.
One of the most dangerous areas of Hanford is the Plutonium Finishing Plant (PFP), where about 67 metric tons of plutonium were once produced, or roughly two-thirds of the nation's stockpile. "This is the most challenging project at the most challenging site," David Klaus, who ran the DOE office overseeing the cleanup program during the Obama administration, told BuzzFeed News.
No one knows how much plutonium and other dangerous substances still coat the ceilings and walls of the PFP. Plutonium and one of its derivatives, americium, are highly toxic, and possibly deadly, if inhaled or ingested, even in small amounts. They can cause cancer in the lungs, bones, and liver, according to studies of workers' health, and there's no safe level of exposure. So even if the building were demolished under the most careful of conditions, some risk would be inevitable.
In early 2017, shortly before Trump moved into the White House, the 12 House and Senate members representing Washington state signed a letter asking the president-elect to prioritize funding Hanford's cleanup during his administration. The federal government has a "legal and moral obligation" to help pay for it, they wrote, and that money "ensures our top priority — worker safety — is achieved while these dangerous cleanup operations take place."
Trump didn't agree, and would go on to repeatedly propose funding cuts for Hanford and other nuclear cleanup sites. Congress rejected those proposals, and even expanded funding for Hanford — a much-needed boost following an exceptionally bad 2017.
First there was a small scare at the PFP in January of that year. Two workers were tested for contamination, and both came back negative. Five months later came the partial collapse of a tunnel storing radioactive waste, and the revelation that a nearby tunnel also had structural problems.
Then, on a blustery day in June, alarms blared at the plutonium plant, warning Bo-J and the 350 other workers on site that radioactive particles were in the air. Work stopped for a few months, then restarted in September with expanded boundaries and stricter safety measures. But after hearing about the 31 contaminations, Bo-J was on alert. "The wind is still blowing," he said, recalling how he felt at the time. "Morale was low."
The number of people contaminated during the June incident might be even higher than the 31 officially reported, according to Tom Carpenter, who heads a local environmental watchdog called Hanford Challenge.
That's because many workers didn't get tested until more than a month after the potential exposure. By that point, he said, any radioactive particles in their bodies could have already passed through their digestive system and into other areas of the body, leading to false-negative tests. On the reported contamination numbers, he said, "It's the floor."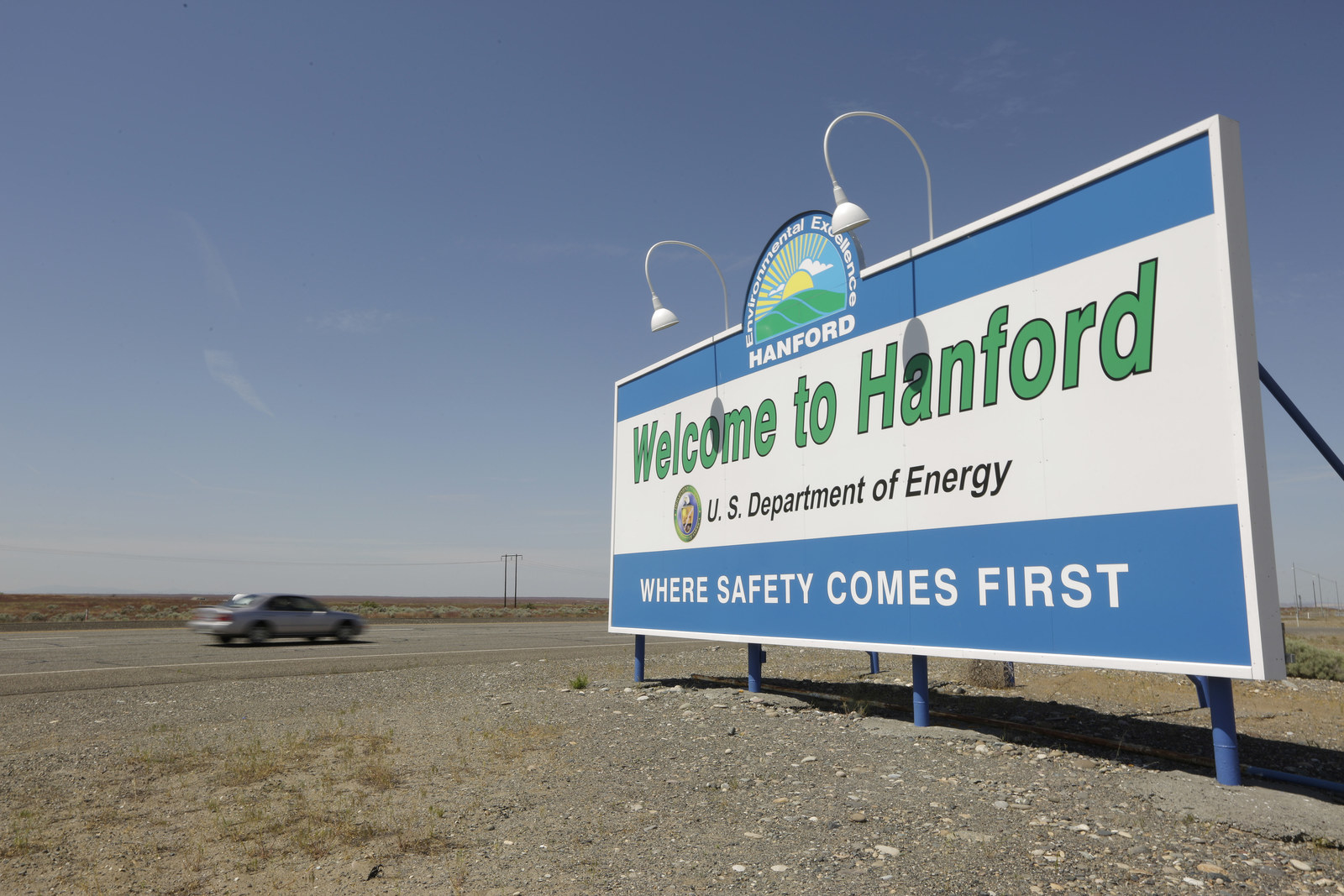 In the days and weeks after the December contamination event, a deep unease set in among the Hanford workforce as they got one alarming update after the next.
"Surveys today found contamination on two personal vehicles that had been parked at PFP, driven off the Hanford Site, and returned to the site," Ty Blackford, CH2M Hill's president and CEO, wrote to staff Dec. 18.
Within two days, five more personal vehicles, including a rental car, and seven government vehicles had tested positive for contamination. By Jan. 3, the total count had jumped to 21 cars and trucks, and by Jan. 24, at least 36, according to BuzzFeed News' tally of federal reports. One of the personal cars was found to be contaminated for a second time Jan. 26, and it took two more rounds of cleaning to get it fully decontaminated.
Hanford authorities had checked Bo-J's car and found no contamination, but he and other workers were increasingly distrustful of what their employer was telling them. One day in the parking lot of a car parts shop, wearing gloves, Bo-J replaced his car's air filter and put the old one in a plastic bag.
The sample was later shared with Carpenter of Hanford Challenge, who was de-identifying samples submitted by workers and shipping them to nuclear scientist Marco Kaltofen of the Worcester Polytechnic Institute in Massachusetts.
Kaltofen, in turn, sent some of the samples to commercial labs for testing. In an attempt to get more car parts to test, he's been tweeting along the way.
Some of the initial results — including for one car that had been cleared by the government — showed small levels of radioactive contamination inside the cars. Following the release of these results, Kaltofen decided to run more comprehensive tests in his own lab, and the Energy Department ordered a new wave of testing for government vehicles.
The DOE also quietly conducted a more detailed analysis that suggests worker exposure to the plutonium may have been worse than anybody thought. The report, which had not been made public until now, was obtained by BuzzFeed News through a records request to the Washington Department of Health.
The DOE analysis looked at 15 hot samples collected before Jan. 18. Three of these, including two found on the outside of vehicles, included particles of plutonium small enough to be inhaled. That trio had "alpha" radiation levels, one of the more intense and dangerous types of radioactivity, of more than 10,000 disintegrations per minute, the report found. (If 10,000-dpm-level radiation is found on clothing, it would probably prompt testing, like a shit kit; if detected in someone's body, they would need to see a doctor or even be quarantined.)
When alpha radiation levels ranging from 2,000 dpm to 12,000 dpm were spotted near an office trailer and on a nearby worker's boot on Dec. 18, the area was immediately locked down for more surveying.
"The evidence shows that these specks" — as Hanford officials have referred to them in press releases — "are more dangerous than I had thought possible," Kaltofen said. "Accidental ingestion or inhalation of these hot plutonium particles would have potentially deadly health consequences."
Kaltofen's own results found lower, though still dangerous, levels of contamination inside two cars. In a phone call with the car owners, Kaltofen recalled, he described the significance of the results: "I would not let my own kid drive this car for five seconds."
Hanford's annual limit for workers handling radioactive material is 500 millirems (yet another unit of radioactivity), and 100 mrem for other workers. Bo-J and the 10 others contaminated in December had far lower exposures — 20 mrem or less. Hanford officials say their test results were "conservative," but Kaltofen and other radiation experts aren't so sure.
Robert Alvarez, who used to work on this issue at the Energy Department, said the DOE is using mathematical models that assume workers are being exposed to a "simple oxide" particle and not the more dangerous "high-fired oxide" particle.
Plutonium and americium take a long time to break down (a plutonium-239 particle's potency halves every 24,065 years, an americium-241 particle every 432 years, and a plutonium-238 every 87 years). That means if they get lodged in your lung or bone, they will go on radiating for decades, Alvarez said, and high-fired oxides will radiate more intensely. So if the DOE's particle assumption is wrong, its models could be underreporting contamination.
The DOE's analysis did not include the key tests for determining how dangerous the particles are, said Alvarez, now a senior scholar at the Institute for Policy Studies in Washington DC. "It's a very odd paper," he said. "It doesn't answer the question … are these or are these not high-fired particles?" (The DOE did not respond to questions about these technical concerns.)
Last fall, after the June contamination event at Hanford but before the December one, Alvarez met with the Defense Nuclear Facilities Safety Board, an independent arm of the government that offers advice to the Energy Department on its nuclear programs. He brought up Hanford and, "in my own polite way, read them the riot act."
"How can you stand by and allow 31 workers to receive internal exposure to plutonium?" he recalled saying to the board, which did not respond to a request for comment. "What's wrong with you?" They didn't say much of anything in response, he added. "I found this to be particularly egregious."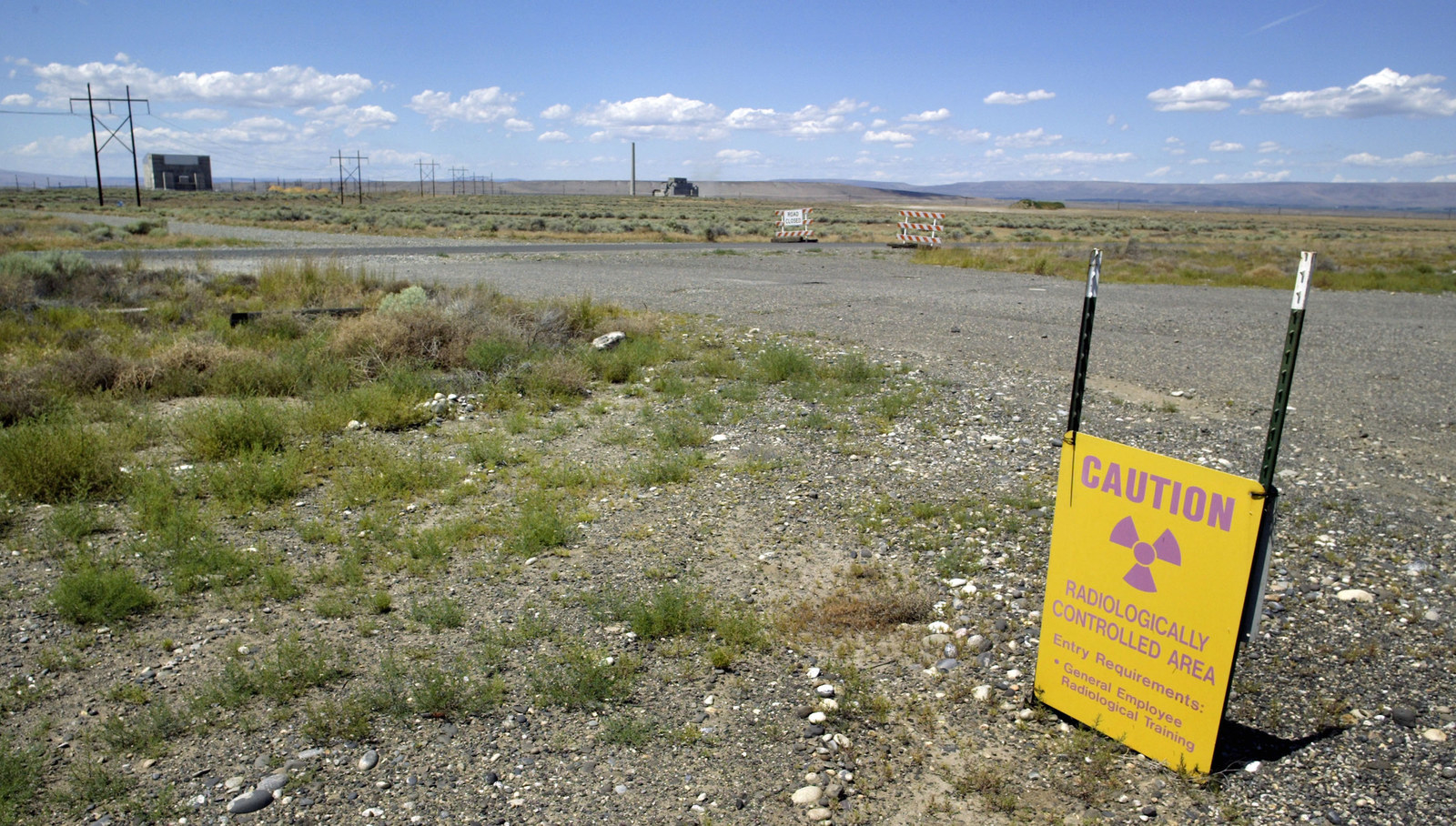 "Mistakes were made at several levels that created a situation that is unacceptable for worker safety, protection of the environment, and service to our customer," Blackford of CH2M Hill wrote to employees at the end of last year. "However, we must learn from these mistakes in our journey as a learning organization and we are, and will, be taking actions in response to these mistakes."
According to a report published by the company this spring, the series of errors and bad decisions, some small and some big, kept piling on each other like a Jenga tower until an inevitable collapse.
The methods used to control contamination were deemed to be "ineffective," for example, and the decision to speed up demolition was made with incomplete data. Management did not respond to the contamination spread fast enough. There was "poor communication" between management and workers, and more.
One of those ineffective tools was the alarm system. Monitors are scattered across the site, set up to trigger an alarm if they detect hot particles in the air. These alarms had worked properly during the January and June contamination events. But for reasons still unknown, in December the alarms mostly stayed quiet, which fed into the decision to speed up demolition, including tearing down two of the plutonium plant's structures simultaneously.
Even after the discovery of hot gear and contamination elsewhere on site, officials pressed on because the air monitors weren't showing an issue. (CH2M Hill says the monitors might not have picked up the problematic particles because they were too big to stay aloft for long.)
What's more, as workers pulled down pieces of the plant, they sprayed them with a "fixative" to keep contaminated particles from flying off. Debris was collected into piles and again sprayed with fixative. One of the errors identified in the report, however, is that workers strayed from this technical guidance, using watered-down or diluted fixative. (One worker told BuzzFeed News that the instruction to dilute the fixative came down from management.)
Another problem, also noted in the report, is that the debris piles were being created at a faster clip than they were being cleared. In other words, mountains of contaminated material were sitting on site for weeks to months. It's possible some of the escaped hot particles flew off these mounds.
When the latest round of demolition at the plutonium plant started back in November 2016, the process for handling debris was different. Each time a round of material was torn down, it had to be cleared off the site before the process restarted. But shortly into the work, management decided to let the rubble accumulate, according to a Defense Nuclear Facilities Safety Board report. A longtime Hanford worker familiar with the situation told BuzzFeed News that the higher-ups thought the original process took too long.
But two of the biggest failures, according to several workers and independent experts, were barely mentioned in CH2M Hill's report. First, critics said, the PFP was torn down in an open-air setting rather than under partial or full covering. Even though the report noted that "[s]ome amount of contamination is anticipated during open-air demolition," there was minimal discussion of why this was done or what could have been done instead.
"This was an open-air demolition. What the hell did they think was going to happen?" said Carpenter, the head of the local environmental watchdog group. A possible solution would have been to put a tent around the facility, he said.
DOE firmly disagrees. The ongoing contamination disaster is not an "indictment of the open-air approach," Anne White, the assistant secretary for environmental management at DOE, told BuzzFeed News, and added that the problems were "specific to this project."
Meanwhile, an internal CH2M Hill investigation report from Jan. 2 had listed "open-air demolition" as one of 12 possible causes of the contamination's spread.
The other problem glossed over in the report, Carpenter and workers say, is that CH2M Hill was rushing the job. According to DOE's contract for the project, CH2M Hill gets paid more if it completes the job faster. And because of previous delays, the company had already lost some of its possible earnings, according to the Tri-City Herald.
"Making 'business decisions' that end up maximizing schedule and fee recovery ends up sacrificing worker health and safety and the environment," Carpenter said.
In response to questions from BuzzFeed News, Brian Morandi, a CH2M Hill spokesperson, wrote: "As I'm sure you can understand, we must defer to the organizations we serve to respond to inquiries about work we're contracted to perform, retaining our focus on sustainability and technical services."
"The site is under control at this time," White said in an April interview. Internal reports obtained by BuzzFeed News show that contamination was found on a lab building a mile away in February, on the road outside of the work site May 19, and inside the site as recently as May 25. The agency said it is "continuing to closely oversee" the situation.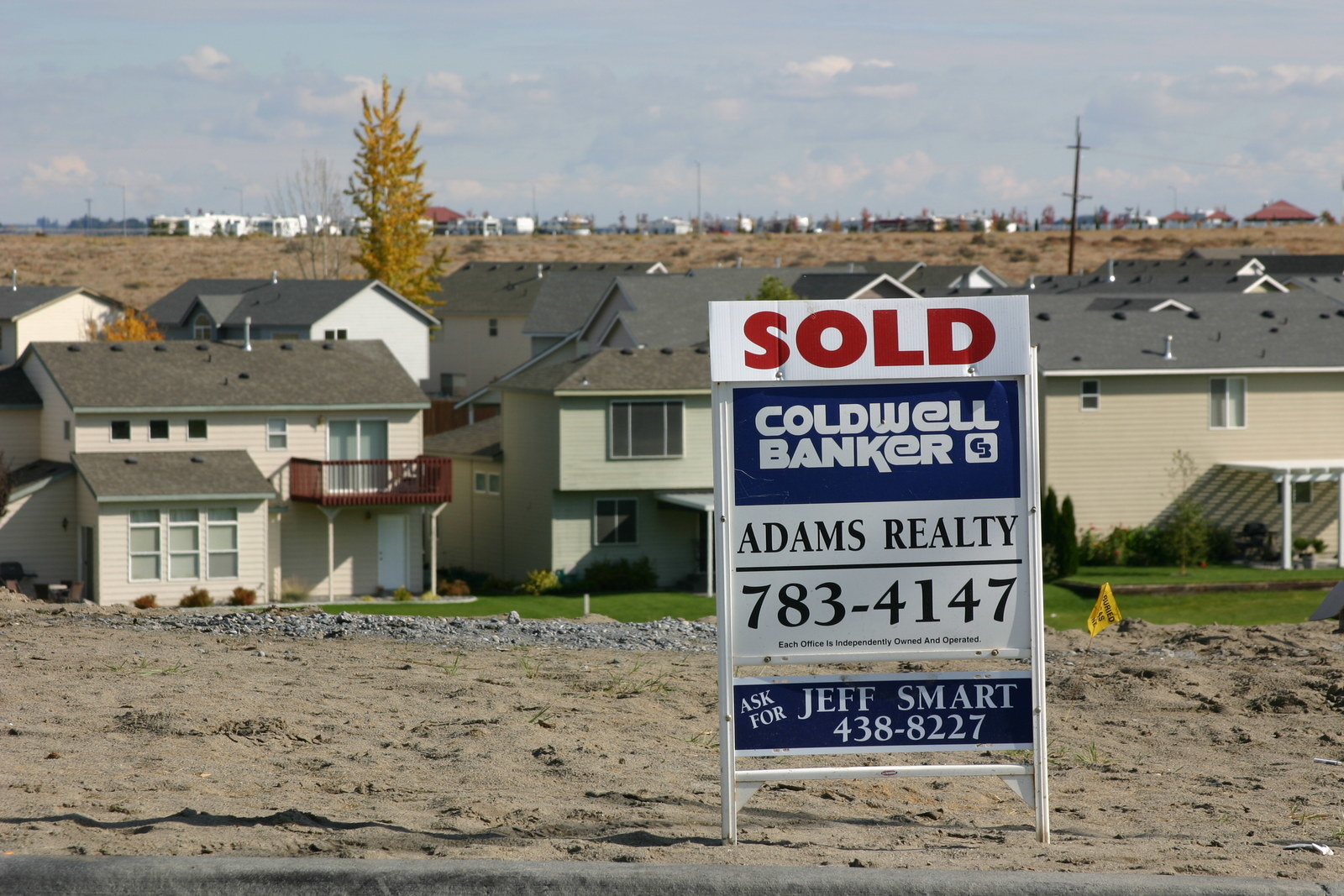 At a May town hall, Hanford union workers and local residents raised the questions looming over negotiations of the past seven months: When will demo work begin again? And when it does, will it actually be safer?
"I can't imagine a scenario where workers are going to go back in anytime soon," James Hart, president of the Metal Trades Department, which includes some of the Hanford unions, told BuzzFeed News the day after the town hall. At the event, Hart advised a crowd of union workers to refuse to restart their work until they feel comfortable.
According to CH2M Hill's strategy from June, which state officials shared with BuzzFeed News, the project is being divided into low- and high-risk areas based on estimates of plutonium levels, with work restarting first in the low-risk spots. The goal is to finish by April 2019, per the report, but one worker said "that would be a miracle."
Before this plan can go into effect, the EPA and the Washington State Department of Ecology need to sign off. Those agencies have demanded to review how exactly the project will track contamination, per a June 26 letter sent to the Energy Department.

"We have to be satisfied that the plans they are putting in place will, in fact, do a better job of controlling contamination," Alex Smith, nuclear waste program manager at Washington state's Department of Ecology, told BuzzFeed News.
For a handful of lawmakers, the contamination events, along with other problems with toxic exposures from waste storage tanks, raise questions about how DOE works with contractors and how it tests for contamination.
"It's very important for cleanup work to continue at Hanford, but it should never come at the expense of workers' safety," Sen. Patty Murray, a Democrat from Washington, told BuzzFeed News. "The men and women who have been on the frontlines of these cleanup efforts deserve the highest safety standards, and I'll continue to push DOE to make that happen."
Murray has cowritten several letters to Energy Secretary Rick Perry about the ongoing problems at Hanford, along with her Democratic colleague Sen. Maria Cantwell of Washington. They've both pressed Perry about Hanford in congressional hearings.
Despite these high-profile calls for action, Bo-J and his colleagues are still waiting for accountability.
"I think it is criminal," he said. "I'm not the only one that feels that way either. There does need to be some kind of recourse and money given to these individuals for future health effects."
Even though Bo-J is skeptical of the new controls, he's still planning to restart the job. He's the only one bringing a paycheck home in his family.
"My biggest scare is I get sick tomorrow because of this and I can't support my family, being a single-family income," he said. "Who is going to take care of them — my wife, my kids — if I fall really ill tomorrow? Nobody. I'd be screwed."
He takes some comfort in knowing that Kaltofen's tests found that his truck was safe. Still, he's struggling to cope with the anxiety of knowing someday he may get sick. "I'm a worrywart," he said, "but I can't let it overtake my life." ●
CORRECTION
Anne White is the assistant secretary for environmental management at DOE. An earlier version of this story misstated her title.