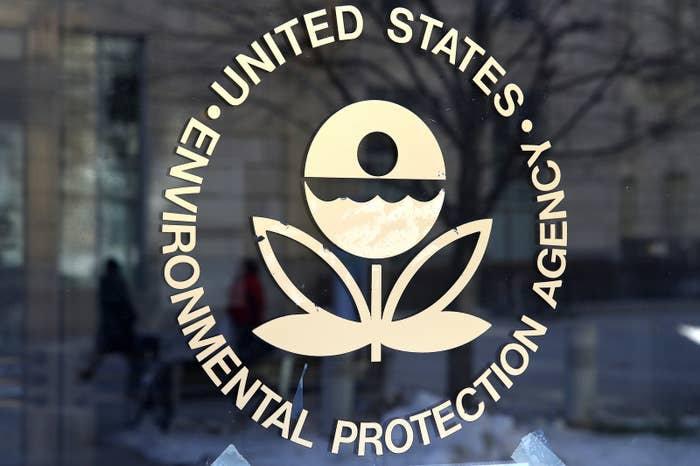 A national program that funds research into chemical exposure to kids and other environmental issues is on the chopping block as part of a proposed effort to make the Environmental Protection Agency more efficient, BuzzFeed News has learned.

The EPA is considering combining its National Center for Environmental Research (NCER), which runs multiple grants, contracts, and fellowship programs, with two other offices. The combined offices would become a new Office of Resource Management housed under EPA's main research arm, called the Office of Research and Development (ORD).
Since the Hill first reported the consolidation Tuesday night — sparking alarm from environmental and science advocacy groups — the EPA has told BuzzFeed News that the reshuffle is not final.

The EPA proposal would include, "reorganizing staff to the labs and offices where their expertise is most effective," agency spokeswoman Liz Bowman told BuzzFeed News in an email.
"This potential reorganization would not affect anyone's employment or status and the management of research grants will continue. ORD leadership is currently holding listening sessions with staff across the country to discuss this proposal, so everyone can work together to develop the best organization possible," she added.

Under the possible reorganization, staff may end up switching positions or functions, according to the EPA, but they would "retain the grade and career ladder of their position of record." Details about who would go where and when are not yet available.
"The key will be if people have to move to different locations to keep their grade and pay," former EPA employee Betsy Southerland told BuzzFeed News in an email. "People may quit if they don't want to move."

Both career and political staff are involved in this proposal, which is part of a broader effort to make the agency more efficient, according to the EPA.
Former agency officials have denounced the proposed move. "By merging these offices, to me, it seems like another nail in the coffin of science," Kyla Bennett, who ran wetland enforcement and permitting in EPA's New England region under the Clinton and Bush administrations.
Bennett, who now works for the watchdog group Public Employees for Environmental Responsibility, is especially concerned the proposal will drive more scientists out of the agency. Between April and December last year, more than 700 staff members have left the EPA.
This is a developing story.

This story has been updated to include a quote from former EPA official Betsy Southerland, as well as to mention the proposal involved both career and political staff, according to the EPA.