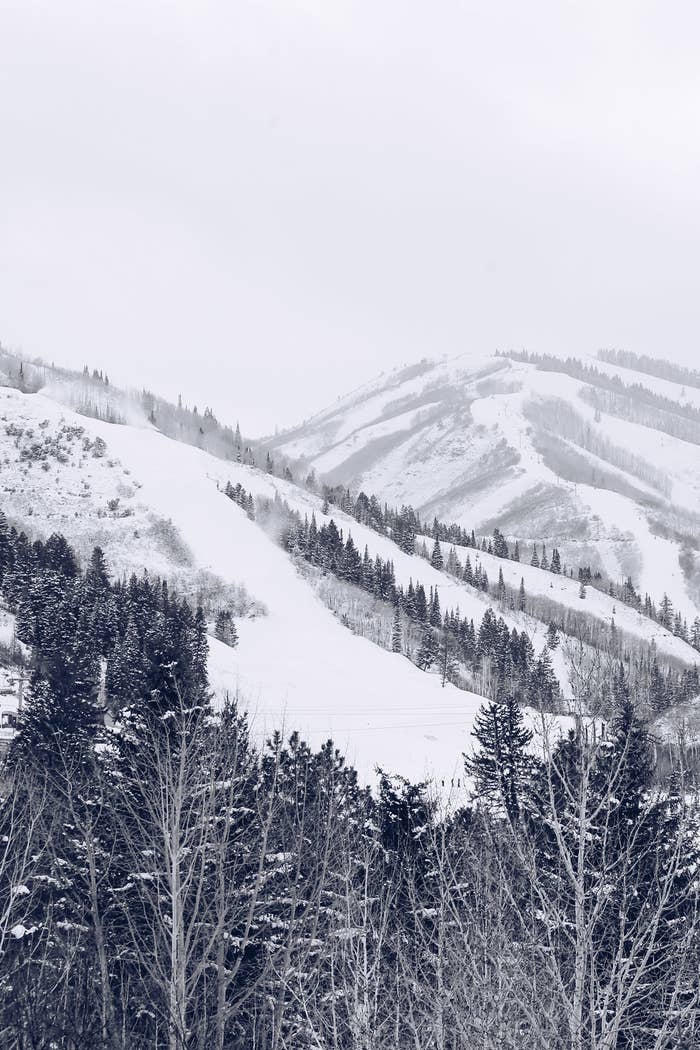 Mountain snow is on the decline across the western US, and climate change is largely to blame, according to a new study.

Scientists measured snowpack — the amount of water in snow — at nearly 700 sites spread across western mountain ranges over six decades, 1955 to 2016, and carried out many computer simulations of snowpack levels over time. Both the observations and modeling showed widespread declines in snowpack, according to the results published this month in Climate and Atmospheric Science.
This new work follows a similar 2005 study by the same team showing snowpack declines out west, but to a lesser extent.
"In other words, it's getting worse," Philip Mote, a professor of oceanic and atmospheric physics at Oregon State University and the lead author of both studies, told BuzzFeed News. "It's pretty robustly caused by rising temperatures."
Mote and his colleagues found statistically significant declines at 33% of the sites over the six-decade period.
Some of the largest declines were in eastern Oregon and northern Nevada, as well as specific spots in California, Montana, Washington, Idaho, and Arizona, according to the study. And in a few locations — Big South in northern Colorado and Siskiyou Summit in western Oregon, for example — snowpack has actually increased.
The researchers decided to use observations starting in 1955 because that's when measurements started being more widely available compared to previous years. But this start date, similar to the 2005 study's 1950 start date, has been criticized. That's because it falls in the middle of an especially snowy period for the Pacific Northwest and Colorado, suggesting the observed declines are exaggerated compared to what they would be if the researchers had included earlier years.
"This seems more like a political paper than a scientific paper," Cliff Mass, an atmospheric sciences professor at the University of Washington who was not involved in the study, told BuzzFeed News. If you start using observations from the 1950s, which were especially cold and snowy, he said, "that's hyping up" the trend.
One check on the start date, according to Mote, came from the computer model simulations recreating snow in the mountains using geography and past weather data. The scientists ran the model with different start dates, as far back as 1915 up to 1975, and a set end year of 2014, and then watched how snowpack levels played out over time. The results consistently showed a decline in snow, ranging from 15 to 30% depending on the start year, he said. For example, for a start date of 1955, the model found an about 20% decline in snowpack; but for a 1940s start date, there was a decline of about 30%.
They also used the models to look for a possible climate change signal, by running simulations with observed global warming and others without it. The results showed that if we didn't have the warming, Mote said, "it would have been essentially no change."
Mote acknowledged some shortfalls in the observational data, such as measurements being clustered at mid-elevation points. His team also saw some differences between the observations and model runs. For example, all the observations in eastern Idaho and western Wyoming showed declines in snowpack, but the model predicted increases.
The University of Washington's Mass noted that some of the new study's results were consistent with his own snowpack work. But he took issue with the framing of this decline as "dramatic" and questioned it all being attributed to climate change.
For David Pierce, another scientist not involved in the study, the climate implications were critical.
"We have every reason to think the long-term trend will continue into the future because of man-made climate change," said Pierce, who works at the University of California, San Diego's Scripps Institution of Oceanography. What's more, he said, the research "shows us climate change is affecting us now."
CORRECTION
The start date of observations used in a 2005 study was 1950. An earlier version of this article misstated the date.