At least 27 accidents happened at BP's oil and gas operations in Alaska this year, including five that risked the lives of dozens of workers, BuzzFeed News has learned.
Now BP's top officials are scrambling to "reset" the company's safety culture before one of these scares turns into a human or environmental catastrophe on the Alaskan North Slope, according to internal emails, recordings, interviews, and other documentation obtained by BuzzFeed News.
On Sept. 10, for example, two workers responding to faulty equipment inside a building at a drill site inadvertently triggered a leak of 1,200 kilograms of gas, one of several serious accidents that have not been publicly reported before now. Fortunately, the two employees escaped uninjured. But it had the potential to be a deadly explosion.
"If there had been an ignition source, we might have lost colleagues," BP Alaska President Janet Weiss wrote in an email to Team Alaska, the workforce in the state, on Sept. 12. "We must change now; we must have a reset," Weiss added.
She sent another urgent plea to staff two weeks later. "Our safety performance — both process and personal — is not where it should be and no other business objective is more important," Weiss wrote in an email to Alaska staff on Sept. 27.
The company was concerned enough to take the drastic step of removing many workers from Prudhoe Bay, the largest oil and gas field in the state, for the first 12 days of October. This break, and the preceding accidents, likely cut into BP's bottom line, which in Alaska hit $85 million in 2016. During the recent pause, staff took part in large workshops and smaller team-level discussions focused on improving safety.
"The safety of our workers and protection of the environment are BP's top priorities," a BP spokesperson told BuzzFeed News by email.
"In Alaska, one of the ways in which we work to fulfill our commitment to safe, compliant and reliable operations is a program for pipeline assurance that includes nearly 300,000 inspections each year," the spokesperson added. "In addition, this month, while continuing daily operations, we instituted a safety timeout when we held workshops and other trainings to continue to educate workers and promote personal and process safety."
All of this unequivocally shows that BP Alaska officials know there's a safety problem and are desperately trying to clean it up. Their proposed fixes center on reinforcing company procedures and asking people to be more vigilant, according to three longtime senior BP operations employees. But some say this approach doesn't get at the heart of the problem: the company cutting corners.
"We are making the same mistakes we made 40 years ago."
"BP management recognizes the many recent critical incidents we've experienced will lead to a death," a longtime employee told BuzzFeed News. "We are making the same mistakes we made 40 years ago."
Since the company started drilling in Prudhoe Bay in 1968, its operations in Alaska and elsewhere have resulted in a series of devastating accidents. Explosions at a Texas City refinery in 2005 killed 15 people and injured 180 more. Following a 2006 oil spill in Prudhoe Bay, the company had to pay millions in fees.
And in April 2010, BP caused the largest oil spill in US history. That's when the Deepwater Horizon drilling platform exploded about 40 miles off the coast of Louisiana, killing 11 workers, injuring at least 16 others, and releasing more than 200 million gallons of oil into the Gulf of Mexico. Marine animal populations are still struggling to recover, as are coastal wetlands, beaches, and other habitats polluted by the spill. The company has estimated the pretax cost of the spill is about $61.6 billion.
Industry experts say that if a Deepwater Horizon–scale accident struck again, BP would face yet another PR nightmare, plus high fines and legal fees.
"I find it impossible to think they could survive that," Rick Steiner, an Alaska-based environmental consultant who helped respond to the 1989 Exxon Valdez oil spill, told BuzzFeed News.
This risk is reflected in how senior employees refer to the mistakes and accidents piling up in Alaska.
"With BP these are called 'company killers' because there is an understanding that the company could not survive yet another Deepwater Horizon," an oil industry source knowledgeable about BP's Alaska operations told BuzzFeed News by email.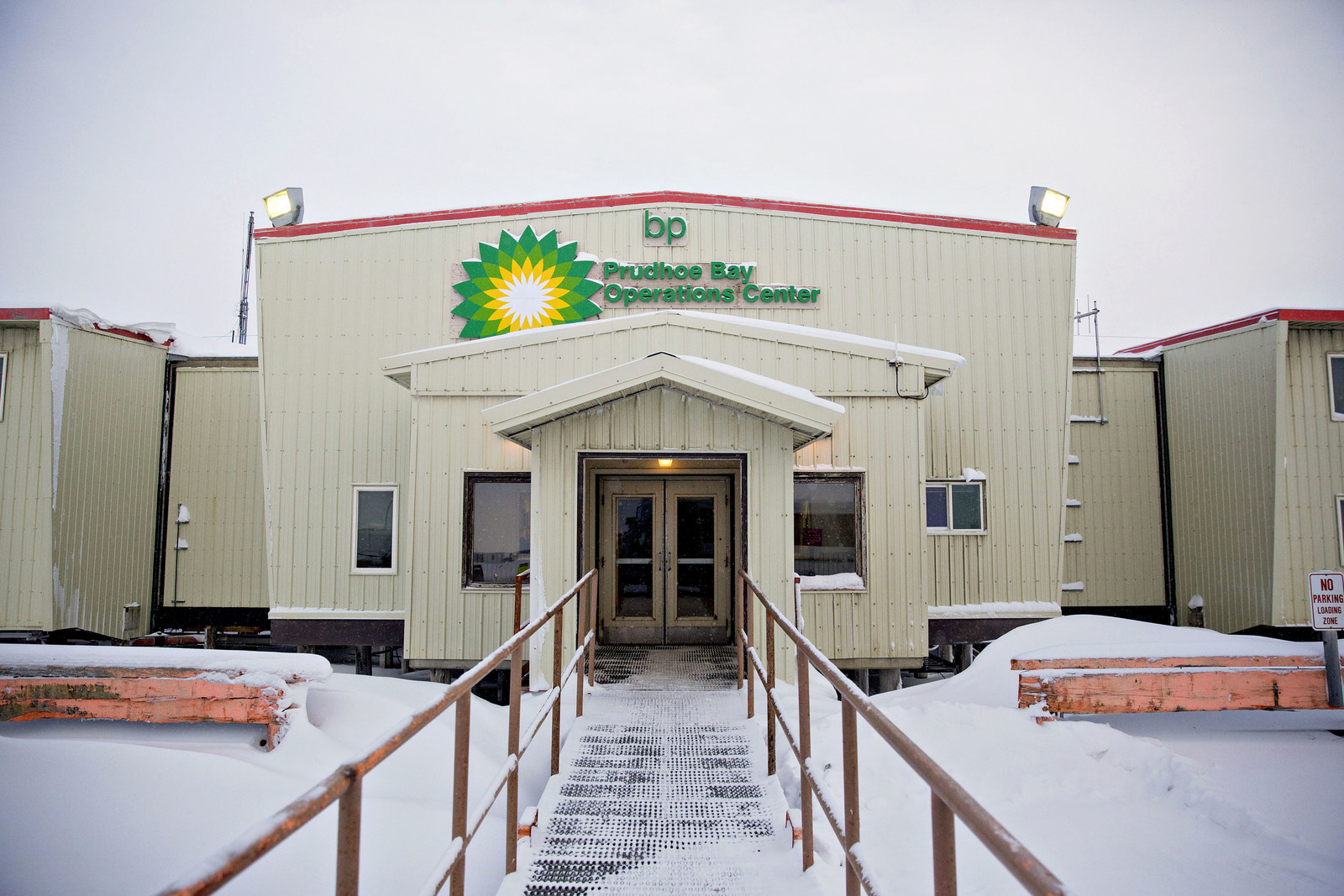 By Sept. 12, BP Alaska had experienced at least 27 incidents in 2017, compared to 23 in all of 2016, according to one of Weiss's emails. And this year has already seen more events resulting in toxic spills and leaks — called A-G LOPC events, for "loss of primary containment."
Five of these toxic releases were classified as risky "Tier 1 events." In BP's 2016 US Economic Impact Report, these events were described as "the most consequential events involving an unplanned or uncontrolled release of materials." The 2006 oil spill in Prudhoe Bay, for example, was Tier 1.
"I'm deeply concerned that with these trends, we are not in a stable state," Weiss wrote in the Sept. 12 email.
Weiss later shared a PowerPoint slide listing the five Tier 1 episodes. The first, on March 19, involved about 37 gallons of crude oil spilling inside one company building. Two weeks later, on March 30, a 352-gallon outdoor oil spill happened at a different location.
The Alaska Department of Environmental Conservation confirmed to BuzzFeed News that BP Alaska did report the March 30 event. Officials said the earlier, smaller spill did not require reporting.

On April 14, as reported in several media outlets, workers discovered a major gas leak several miles outside of the Alaskan town of Deadhorse. BP alerted officials. The response team — involving company workers, outside consultants, local officials, and federal regulators at the Environmental Protection Agency — took about three days to "kill" the well and halt its two leaks. About 45,000 kilograms of gas was released into the atmosphere and 63 gallons of crude oil spilled, according to the company's preliminary investigation, filed to the Alaska Oil and Gas Conservation Commission (AOGCC) on June 27.
The report contends that human or company error was not to blame. "The investigation team found human factors to be neither causal nor contributory to this event," the report says. "The investigation team found no evidence of a systematic failure (leadership, culture, etc.)."
Instead, the report claims that the well failure was caused by melting permafrost. The company has since shut down 14 other wells in similarly dangerous conditions and identified others to review.
These conclusions seem to contradict the internal communications obtained by BuzzFeed News, however, which blame workers and BP's safety culture for all five Tier 1 events. And employees, meanwhile, say the real problem is company leadership not supporting necessary trainings or maintaining facilities — similar to problems highlighted in the investigation following the 2010 Deepwater Horizon spill.
As first reported by Alaska media and confirmed by BuzzFeed News, Alaska officials have mostly left the investigation of the April event to the company, and have no plans to issue fines or penalties. The company is expected to deliver a final report about this incident to the AOGCC by the end of October.
In June, just days before turning over this report to regulators, BP suffered its fourth Tier 1 event. It was another leak, of 5,500 kilograms of gas inside a company building.
The fifth event, in early September, was the gas leak that endangered two workers, triggering a month of soul-searching at the company.
BP told BuzzFeed News it reported natural gas leaks to environmental officials in accordance with state and federal laws. "While the goal is to have no releases, both of these incidents occurred during planned maintenance and were halted quickly, and neither resulted in injury to workers or impact to the surrounding environment," according to the company spokesperson.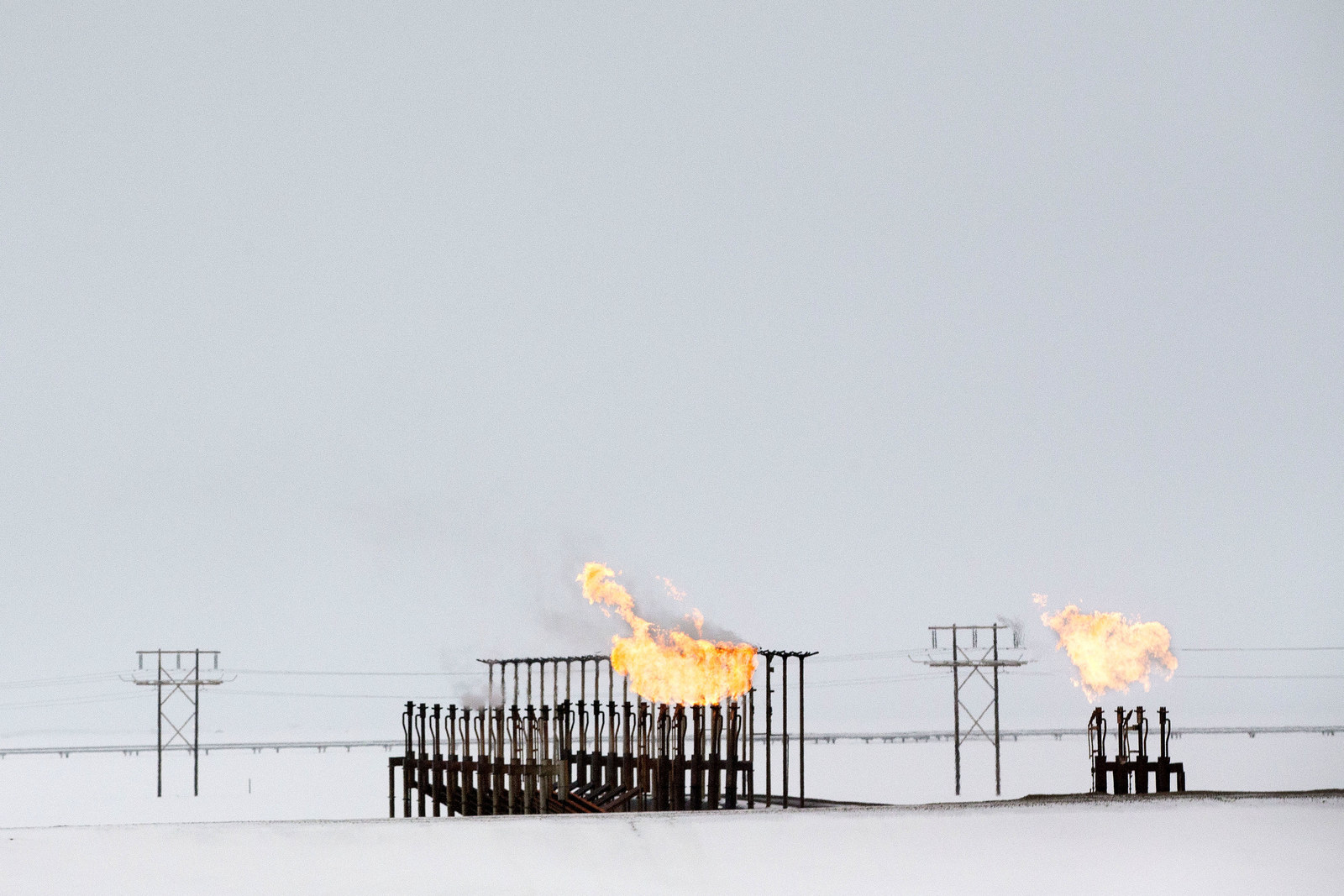 In the Sept. 12 email announcing an internal investigation into the accident, Weiss asked team leaders to be visible on worksites — "to ensure Safety is treated as the #1 priority" — and requested all staff to "Follow the rules, Finish What we Start and Follow-up."
On Sept. 27, she announced a three-day stoppage of certain work in the North Slope and in town starting Oct. 1. This work pause was later extended to Oct. 12. During this break, the company continued to produce oil and gas, but many workers were pulled out of the field and other operations to focus on safety.
"It's a dramatic step to take," said oil and gas consultant Ken Arnold, who worked at Shell Oil Company for 16 years. "It's rare that it needs to be done and it's very good it is done."
Later on the 27th, Weiss sent a more general email about safety. "To be clear, we will no longer tolerate work that is not planned and we will take disciplinary action for such rule violations — the safety of our colleagues is at stake," she wrote. She provided three examples of how staff could contribute to discipline on the job, called "Operating Discipline," and asked staff to watch a video of a fatal decision.
The next day, dozens of BP Alaska workers gathered for a meeting, where they heard from company executives.
"Learning is a verb, right? It's an action word. [If] you don't take action, you're not really learning, right?" Jeff Kilfoyle, health and safety manager at BP's Exploration Alaska, told the room, according to a recording obtained by BuzzFeed News.
"What we found is that within our business, we tend to communicate a lot, we tend to share a lot, but it doesn't necessarily result in real learning and something changing in our organization. Consequently, we see repeat events, right?"
On Sept. 30, Kilfoyle and others spoke at yet another meeting of BP Alaska workers.
"Obviously, any gas release is not a good thing," Kilfoyle said, according to a recording obtained by BuzzFeed News. "But a gas release of that magnitude inside a structure with people is obviously a major concern to us within Alaska and within the business, right — that's not a place we want to be."
"We're just altogether too comfortable with handling and being around gas, and I think we need to get more uncomfortable," added Anchala Klein, a vice president at BP's Global Wells Organization.

Klein also mentioned how she had recently watched a video of the July 1988 disaster when Piper Alpha, a North Sea oil platform operated by Occidental Petroleum Limited, blew up and killed 167 workers. She encouraged everyone else to see it too.
More than halfway through the work stoppage, Weiss addressed employees again. This time her tone was optimistic. "I received very encouraging feedback from many of you on the positive difference the reset is having across our Alaska business," she wrote to staff on Oct. 9.
"With Prudhoe's 40th anniversary this year, we have taken on the challenge of creating another 40 years for Greater Prudhoe Bay. To do this we must move forward, respecting one another and knowing that a safe and in control businesses is an efficient business." ●

UPDATE
This story has been updated with comments from the Alaska Department of Environmental Conservation.