Cyclists Post Craigslist Ad Searching For A Cardboard Justin Bieber They Lost In The Desert
The pop star is out there somewhere, roaming the desert.
Justin Bieber (well, a cardboard cutout of him) has been lost somewhere in the Colorado desert, and his traveling owners have posted a Craigslist ad to alert anyone who may find him.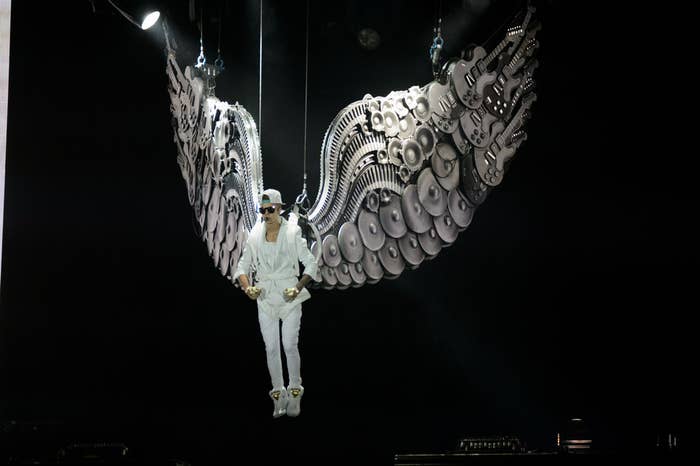 The group of cyclists who were traveling with the cutout of the pop star recently wrote a Craigslist ad seeking his return, or for people to at least send them pictures of him.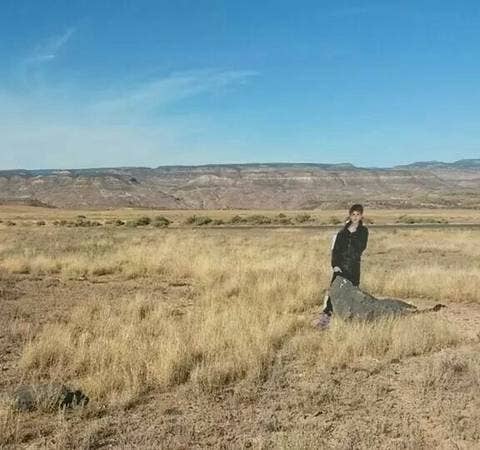 The ad title reads, "lost: Justin bieber cardboard cutout [serious]."
I'm on a cross country cycling trip with a group called bike and build. we had a cardboard cutout of Justin bieber that was donated to us in Hannibal, MO to mark our lunch spots. typically we would hide him somewhere where he would watch us hungrily. last known whereabouts of the biebs was off route 50 near a solar powered device at the top of a hill. he will be leaning on a rock looking at you with a sly grin on his face. if found, send pictures please! also if possible we can arrange a delivery for the biebs.
Route 50 has been called the "loneliest road in America," so here's hoping that there's a coyote named Selena looking for cardboard love.