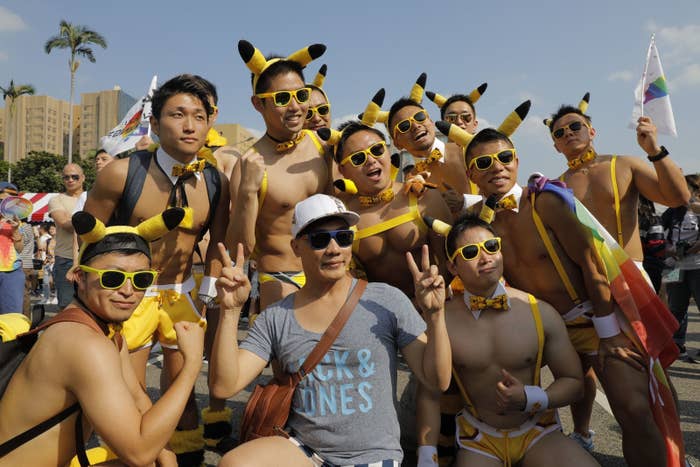 TAIPEI, Taiwan — A huge battle is brewing in Taiwan over marriage equality.

The Taiwanese government should have already become the first region in Asia to legalize same-sex marriage, following a landmark court ruling in 2017 that gave Taiwanese President Tsai Ing-wen a deadline of two years to do so.
But LGBT activists and supporters are worried politicians are dragging their feet to avoid the issue dominating elections scheduled for the end of November.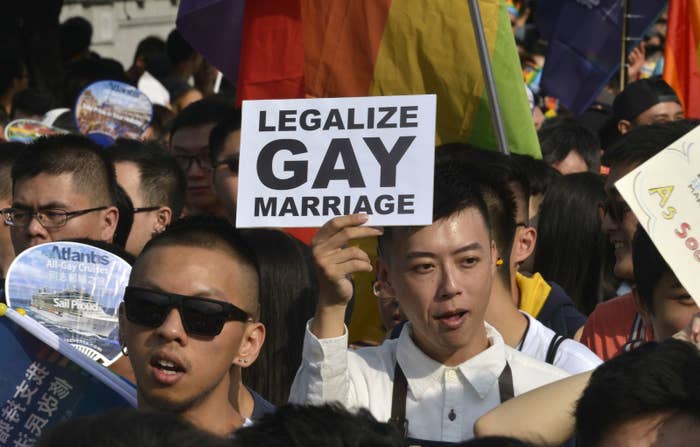 "People around me are all very disappointed by the government's approach to marriage equality," said Jennifer Lu, the chief coordinator of Marriage Equality Coalition Taiwan. "I think almost everyone in my friend circle voted for Tsai Ing-wen in 2016, so we are very frustrated by the government's passive attitude."
The lack of progress has allowed opposition groups, led by conservative religious groups, to put forward two anti–marriage equality referendums. One aims to define a marriage as between a man and a woman, while the other supports the creation of a special law that stops short of legalizing same-sex civil partnership. On top of that, they also propose a further referendum that aims to scrap more than a decade of gender equity education in Taiwan.
In response, LGBT activists and rights groups introduced two pro–marriage equality referendums to safeguard the movement's progress.
(Under Taiwan's political system, referendum proposals are put on the ballot if they receive support from 1.5% of the electorate, which means around 280,000 signatures, but for a referendum to become legally binding, it needs to receive at least 5 million votes.)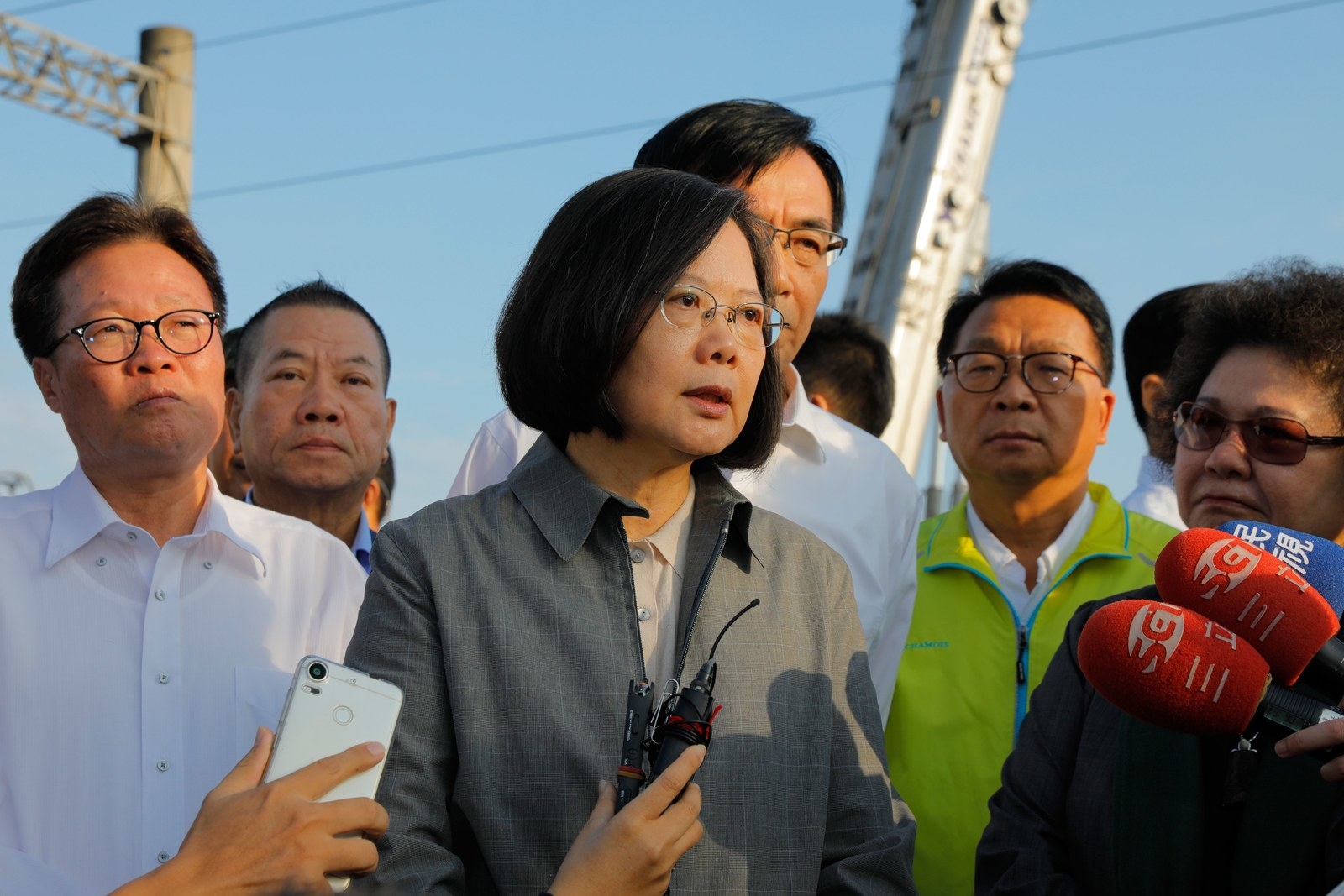 Against this backdrop of uncertainty, this past weekend around 137,000 people from around the world took part in Taiwan's pride march, the biggest event of its kind in Asia. They waved rainbow flags, banners, and placards that said "love is equal" and "vote for the future" to support marriage equality at the square outside the presidential office.

However, not everyone thought advocating at the pride march can push the government to commit to marriage equality. Chi Chia-wei, an iconic Taiwanese gay rights activist who has been campaigning for marriage equality since 1986, said the issue has never been properly evaluated by any administration in Taiwan's history.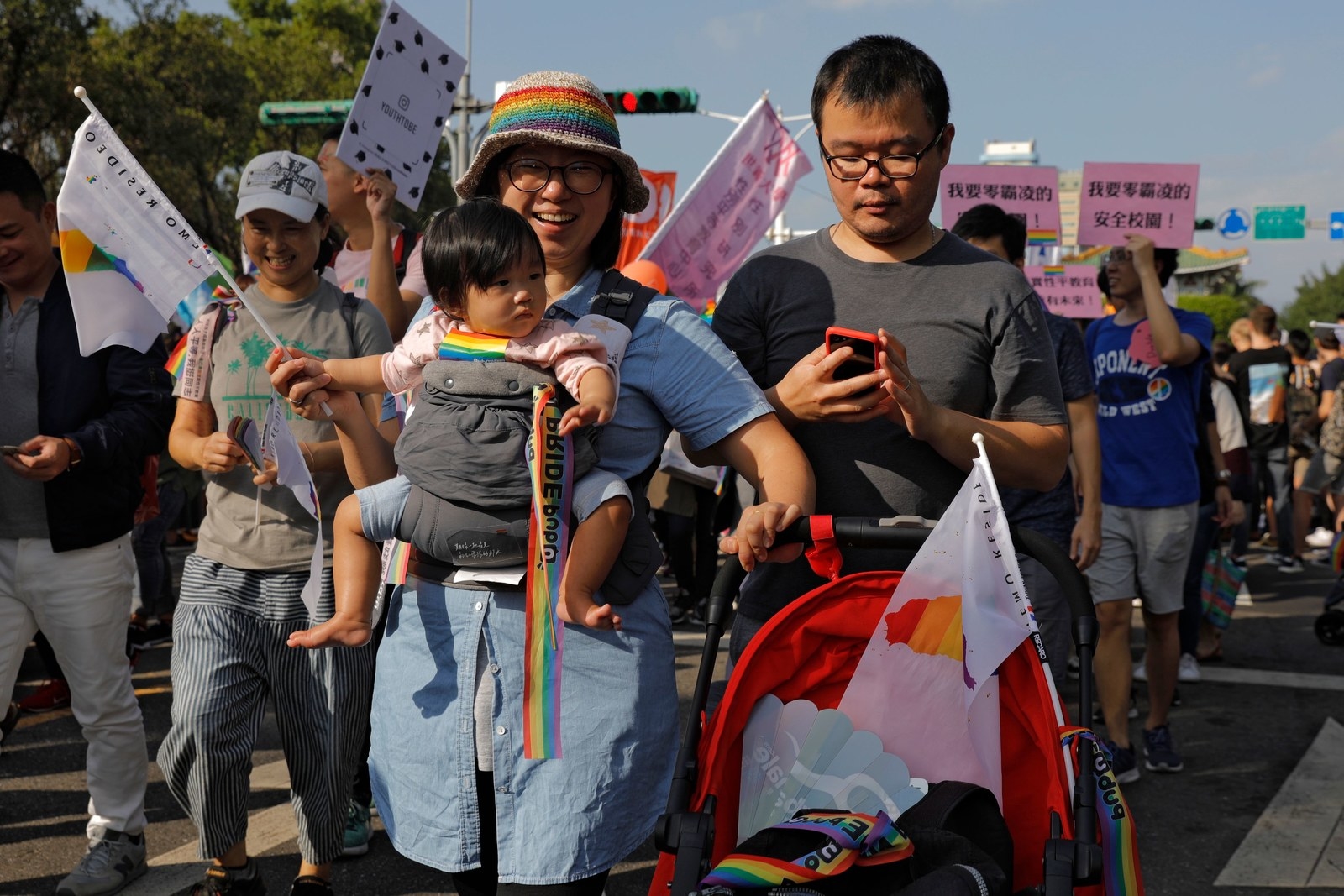 "Advocating marriage equality at pride was never an effective way to push the government to commit to fulfilling marriage equality," said Chi. "They might hear you, but they won't act. The best way to push the issue forward on the legislative agenda is through referendums."
While voters could determine how same-sex marriage is written into law, activists believe it could be hard to gauge the government's decision if the referendums don't garner enough votes.
Marriage Equality Coalition Taiwan's Lu said the referendum results could become a reference for the government to decide whether to pursue full marriage equality or civil partnership as a result.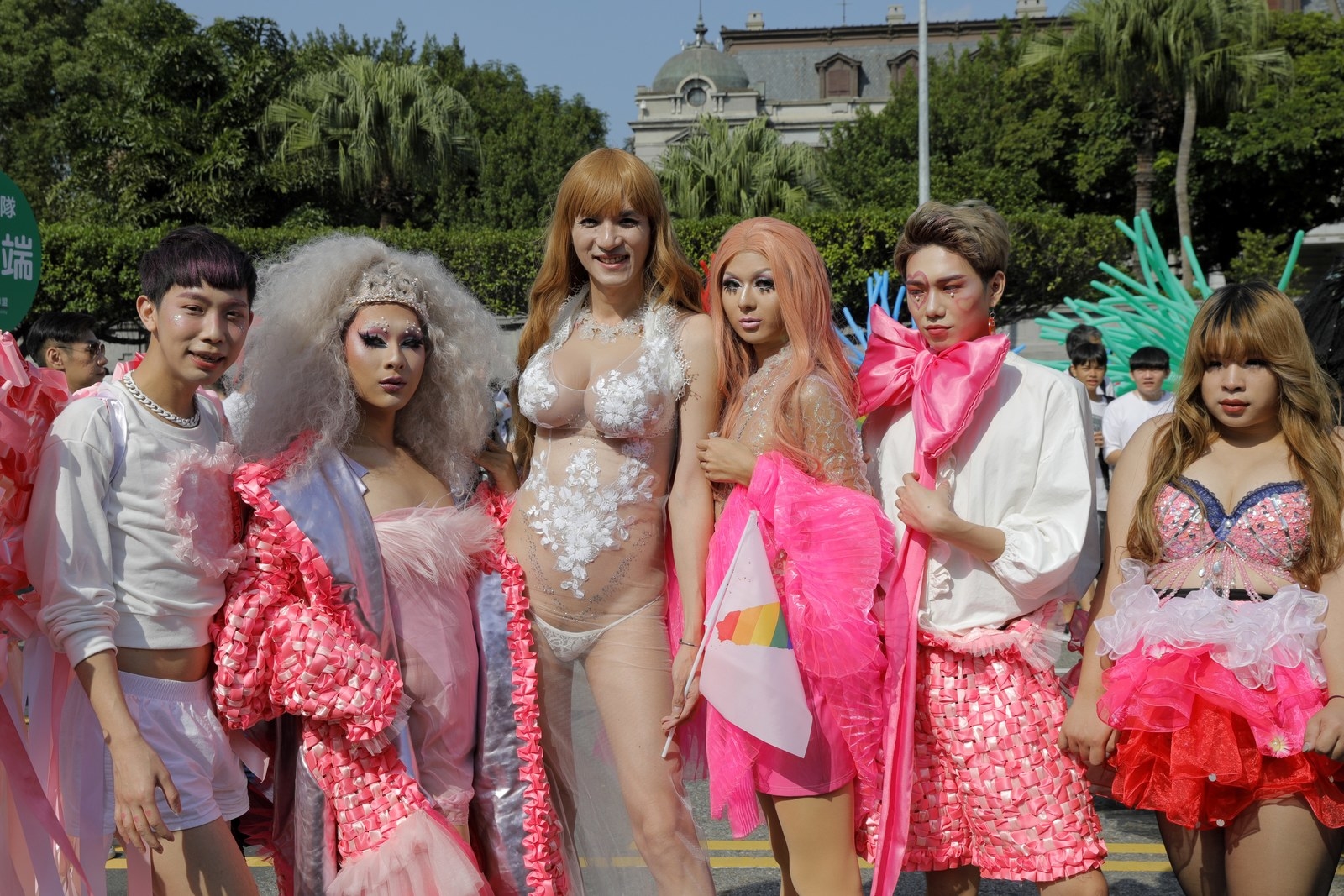 "If the government decides to pursue limited civil partnership, certain rights concerning foreign spouses and guardianship of children could be left out," Lu told BuzzFeed News.
She argued that the government is responsible for spending extra social resources on an issue that could have been handled in a more straightforward fashion.
"If the legislature had legalized marriage equality soon after the court ruling, the general public would have easily realized that giving same-sex couples the right to marry would not dramatically impact their lives," Lu said.
Lu said she had witnessed a surge of anxiety within the LGBT community amid the aggressive anti–marriage equality campaigns launched by opposition groups.
"The battle to fulfill marriage equality reflects the general challenge that most Taiwanese people face these days," said Lu. "We have to try really hard to convince people who don't know much about the LGBTQ community, and it includes people in the government."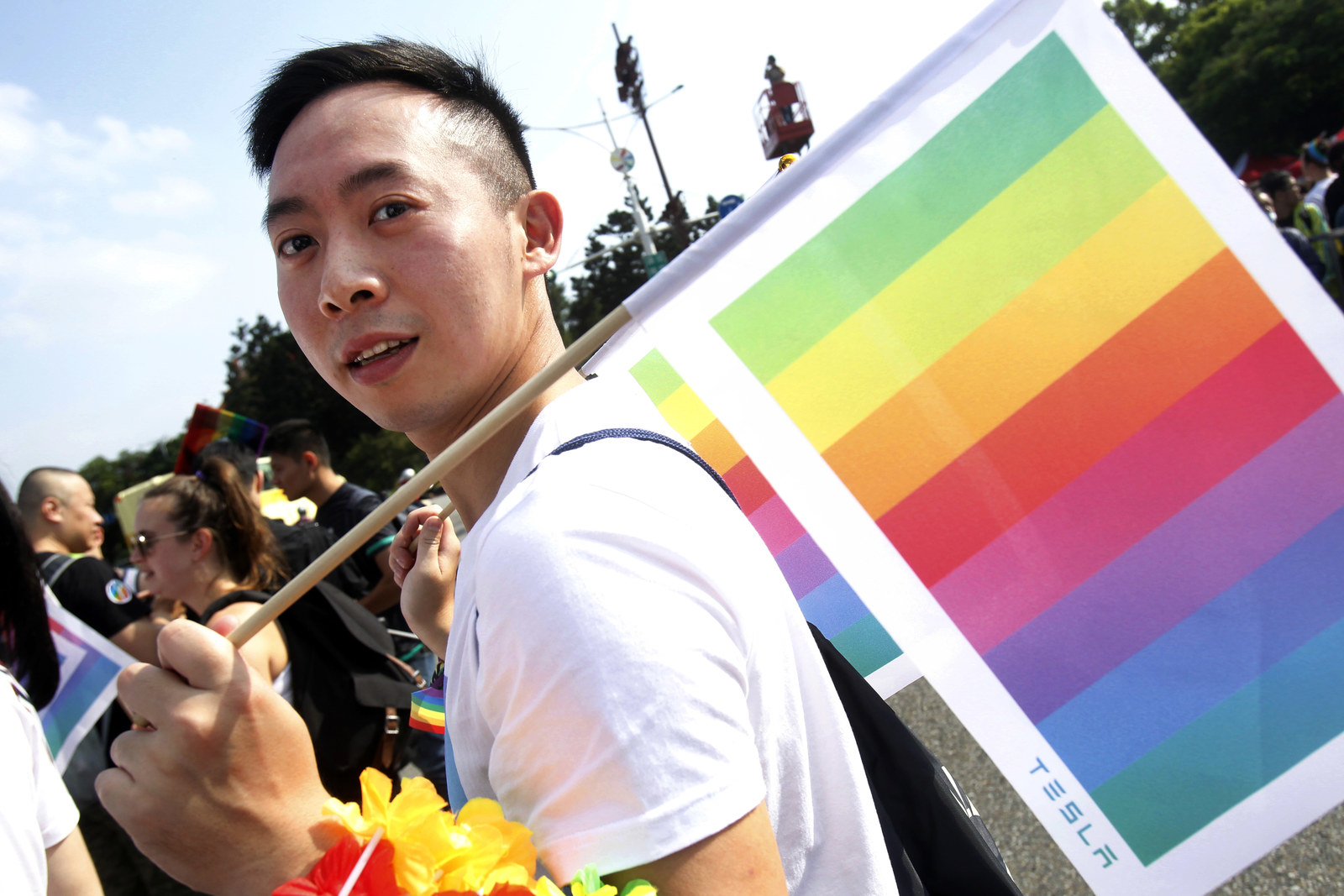 Jay Lin, founder of Taiwan's first international queer film festival and a gay parent of two boys, said, "We just want to be a part of this society."
He told BuzzFeed News, "For someone who already has kids and a family, I very much wish the law will legally make us as everyone else."