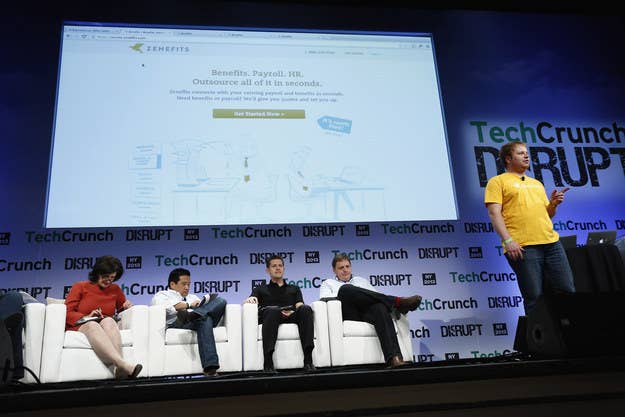 The California insurance commissioner is expected to announce on Thursday an investigation into the business practices of Zenefits, the richly valued human resources startup whose CEO resigned this week in the wake of compliance failures.
The investigation by the California Department of Insurance began last year but has not previously been disclosed. It covers whether Zenefits, a middleman in the health insurance business, complied with laws and regulations in California, its biggest market.
"We welcome this announcement and intend to fully cooperate with the Commissioner's investigation," David Sacks, the Zenefits CEO, told employees in an email on Thursday. "We are committed to full remediation and ensuring complete compliance with all licensing requirements."
The company is already under investigation by regulators in Washington state.
This week, Zenefits announced that Parker Conrad, its co-founder, was stepping down as CEO as a result of inadequate "internal processes, controls, and actions around compliance," as well as a company culture that was "inappropriate for a highly regulated company."
On Thursday, Sacks shared further details on the background of Conrad's departure, telling staff the former CEO left the company after the discovery of a secret internal software tool that allowed brokers to cheat on the licensing process in California.
Evidence of compliance failures at Zenefits was first uncovered by BuzzFeed News. Last fall, our investigation found that Zenefits repeatedly failed to enforce legal requirements that anyone selling a health insurance policy have an appropriate state license. The Washington state insurance commissioner is examining whether Zenefits operated there without licenses.
In a followup report last week, we revealed that 83% of Zenefits' insurance deals in Washington state through August 2015 were done by employees without necessary state licenses.

"The recent resignation of Zenefits' CEO Parker Conrad is an important development, but it does not resolve our ongoing investigation of Zenefits' business practices and their compliance with California law and regulations," Dave Jones, the California insurance commissioner, said in a statement.
"I have directed the Department of Insurance's enforcement branch to deploy additional investigative resources to the Zenefits investigation," Jones said.
"New technologies and new business models can bring value and convenience to California consumers," he added, "but businesses deploying new technologies and new business models must comply with California's strong consumer protection laws, including the laws and regulations governing the licensing and training of insurance agents and brokers, which are designed to make sure that only individuals and firms with the expertise and integrity to transact insurance are allowed to do so."