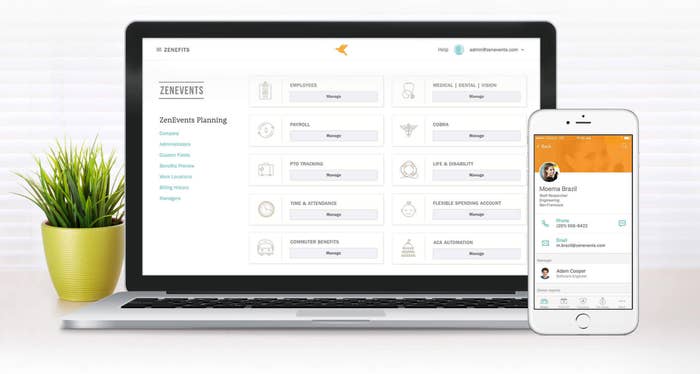 The human resources startup Zenefits will pay a $100,000 fine and be allowed to continue selling health insurance to small businesses in Washington state, after reaching a settlement with state regulators over its violations of insurance rules there.
The settlement is one of eight deals Zenefits has now struck with regulators in various states, as it seeks to move beyond an insurance licensing scandal that threatened to sink the fast-growing startup. Zenefits has also struck a settlement with regulators in Virginia, agreeing to pay just over $100,000 and keeping its right to operate there, according to people briefed on the matter. Zenefits is expected to announce the settlements on Friday.
The San Francisco-based Zenefits, which makes money by collecting brokerage fees after selling health insurance, has admitted that in many cases its insurance salespeople lacked the local licenses that are required by state laws. This revelation, combined with the discovery that salespeople were encouraged to cheat on a California broker licensing test, forced the ouster of Parker Conrad, the company's founding CEO. He was succeeded in February by David Sacks.
The inquiry by Washington regulators, beginning in early 2015, caused alarm inside Zenefits and forced managers to scramble to tell their sales reps to get licensed. BuzzFeed News first revealed the inquiry, and the broader licensing problems, in a report in November 2015.
Zenefits acknowledged that the violations in Washington "were a direct result" of its "rapid growth as a company and its failure to put in place compliance measures to ensure that all employees maintained the proper license," according to a consent order this week from the Washington insurance commissioner.
The regulator said that Zenefits "knew or should have known" that its operations there "would result in unlicensed individuals selling, soliciting and negotiating plans of insurance." From January 2014 through November 2015, the order said, Zenefits did about 179 insurance deals in the state "through employees who were not properly licensed."
The consent order noted that Zenefits, under Sacks, had "taken steps to remediate its past violations and has implemented new controls to prevent the recurrence of violations."