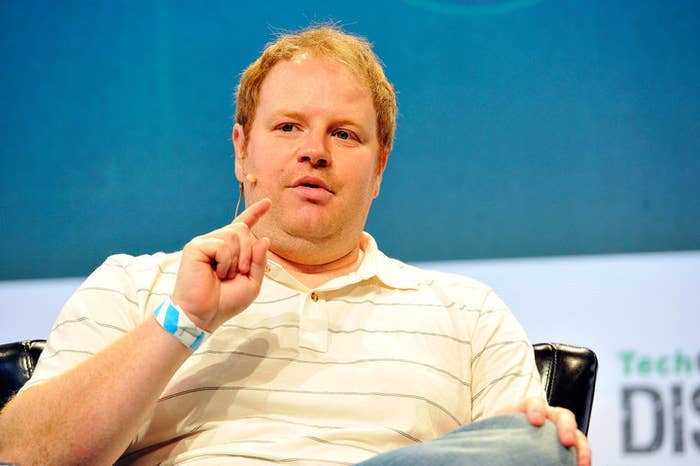 Parker Conrad has resigned as CEO of Zenefits, following a number of regulatory compliance failures at the richly valued human resources startup he co-founded, according to an email sent to employees on Monday.
David Sacks, the chief operating officer, who formerly was an executive at PayPal and Yammer, is taking over as CEO. Zenefits also named Joshua Stein, a former federal prosecutor who is a vice president of legal affairs at the company, as its chief compliance officer. Sacks attributed Conrad's departure to compliance failures by the startup.
"The fact is that many of our internal processes, controls, and actions around compliance have been inadequate, and some decisions have just been plain wrong," Sacks said in the email. "As a result, Parker has resigned."
Last fall, BuzzFeed News revealed that Zenefits apparently flouted insurance laws in multiple states by allowing unlicensed brokers to sell health insurance. The insurance commissioner in Washington state is currently examining whether Zenefits operated there without licenses.
On Monday, in an email to employees, Sacks said he would lead a "top-to-bottom review to ensure appropriate and best-in-class corporate governance, compliance, and accountability." He said Zenefits had hired a major auditing firm in December to examine the company's licensing procedures. The findings will be submitted to regulators, he said.
Zenefits also removed Conrad from its board of directors, while adding three prominent investors, according to an announcement on Monday. The San Francisco–based Zenefits, valued at $4.5 billion in a 2015 funding round, offers free human resources software to small businesses, but makes its money acting as a broker when its users purchase health insurance for employees.

BuzzFeed News was the first to report on Zenefits' compliance failures. On Friday, in a follow-up report, we revealed that 83% of Zenefits' insurance deals in Washington state through August 2015 were done by employees without necessary state licenses.

According to Monday's announcement, the new board members are Antonio Gracias, managing partner of the private equity firm Valor Equity Partners; Bill McGlashan, managing partner of the investment firm TPG Growth; and Peter Thiel, the PayPal co-founder and venture capitalist. They join Sacks, as well as Laks Srini, a Zenefits co-founder; and Lars Dalgaard, an Andreessen Horowitz partner.

Andreessen Horowitz, one of the tech world's most prominent venture capital firms, has invested more money in Zenefits than in any other startup in its portfolio. (Andreessen Horowitz is also an investor in BuzzFeed.)

In a statement on Monday, Conrad said, "I am immensely proud of the organization we have built and the industrywide impact we've had but recognize that our company's management infrastructure and policies haven't kept pace with our meteoric growth. Elevating a strong management hand with successful experience and impeccable credentials is without a doubt in the best interests of the company at this time."
Sacks, in the email, said Zenefits' "culture and tone have been inappropriate for a highly regulated company."
"I believe that Zenefits has a great future ahead, but only if we do the right things," Sacks told employees. "We sell insurance in a highly regulated industry. In order to do that, we must be properly licensed. For us, compliance is like oxygen. Without it, we die."
Here is the full email sent to Zenefits staff:
And here is the press release announcing the changes: