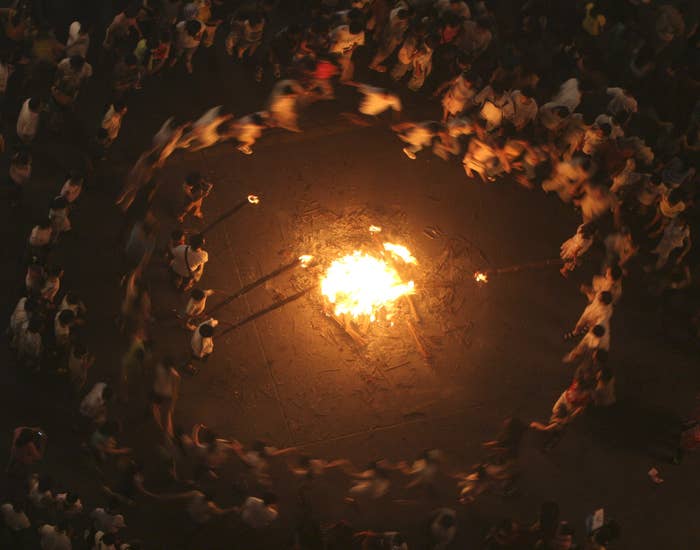 Zenefits, the embattled human resources startup that is searching for a new CEO, burned cash at a rate of $16.2 million a month from February through July, a six-month period in which the company brought in $35.3 million in revenue, according to a confidential financial document reviewed by BuzzFeed News.
Last year, when revenue totaled $43.5 million, the company burned cash at a rate of $15.3 million a month, the document shows.
The financial information, made public here for the first time, highlights an important dimension of the crisis Zenefits faced in 2016, a year in which it ousted its founding CEO amid a regulatory scandal. The three-and-a-half-year old startup, which gives away free human resources software and makes money by selling health insurance to small businesses, had $272.4 million of cash on hand as of July 31. At the burn rate it experienced in the first half of this year, Zenefits would be on track to run out of cash by the end of 2017.
Still, the recent cash burn partially reflects the cost of a broad restructuring of the company, which included hundreds of layoffs and more than 100 departures by employees who chose to take a severance package and quit. Zenefits says it has significantly reduced its monthly cash burn.
"Under new management, we've cut our monthly burn rate in half year-over-year," a spokesperson, Jessica Hoffman, said in a statement. "Our losses in the first half of the year include a lot of restructuring charges, stemming from headcount reductions that started 3 weeks after David Sacks became CEO, as well as restructuring of our real estate and legal related expenses. A significant amount of our operating burn in the first half are due to these non-recurring charges."

Hoffman added that Zenefits would not need to raise new cash for at least two years.
"As a result of the changes we made earlier this year, Zenefits has more than 2 years of runway and we are confident in our ability to further improve the operating metrics of the business during that time," she continued. "Zenefits is very well financed, and we do not need to raise more money to support the business."

Even more than turning a profit, generating a positive cash flow is a crucial goal for a startup. Without it, companies burn through cash reserves, and must rely on infusions from investors to meet regulator obligations like payroll and rent.
Earlier this month, BuzzFeed News revealed key Zenefits' financial metrics, including that the company had lost $204.5 million in its last fiscal year, and had lost $100 million in the first half of the current year.
Hours after the report, Zenefits' CEO, David Sacks, who took the helm in February, said that he would step down, and that the company was searching for a successor. Zenefits — which in June slashed its valuation to $2 billion from $4.5 billion — had spent much of this year cleaning up its legal mess, striking settlements with regulators, but Sacks' announcement introduced fresh uncertainty.
BuzzFeed News reported that Sacks was open to the possibility of joining the administration of President-elect Donald Trump, but Sacks later tweeted that he was "not joining government." Another Zenefits executive, Mark Woolway, the acting financial chief, recently signed on with Trump's transition team.

"Since politics is a sensitive subject these days, we wanted to be absolutely clear: Zenefits has no politics," Chris Massey, Zenefits' vice president of government relations and public policy, wrote in a blog post this week. "The company is not Republican or Democratic. Zenefits is guided by one thing: our mission to make entrepreneurship easier."
Whoever takes over at Zenefits will have to try to turn the company from a cash incinerator into a cash machine. In its last major funding round, in May 2015, Zenefits raised $512.6 million of venture capital.
In its last fiscal year, which ended in January 2016, the company burned a total of $183.9 million of cash, the confidential document shows. In the first half of the current fiscal year, from February through July, the cash burn totaled $97.1 million. BuzzFeed News calculated cash burn by combining net cash from operations with net cash from investing, which includes capital expenditures. The calculation excludes cash from venture capital investors.
Here is more information on Zenefits' cash flow:
Fiscal year 2017, First Half (Feb. — July 2016)
Net cash from operating activities: negative $97.3 million
Net cash from investing activities: $177,085
Total net cash flow: negative $97.1 million
Revenue: $35.3 million
Fiscal year 2016 (Feb. 2015 — Jan. 2016)
Net cash from operating activities: negative $155.1 million
Net cash from investing activities: negative $28.7 million
Total net cash flow: negative $183.9 million
Revenue: $43.5 million
Fiscal year 2015 (Feb. 2014 — Jan. 2015)
Net cash from operating activities: negative $30.8 million
Net cash from investing activities: negative $6.1 million
Total net cash flow: negative $36.9 million
Revenue: $7.8 million