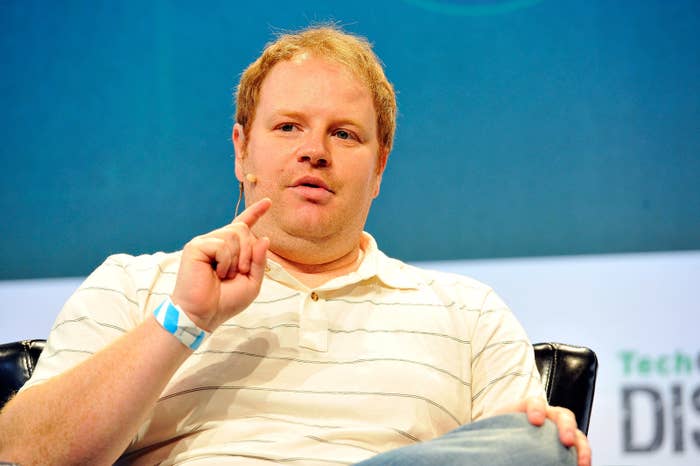 Parker Conrad, the ousted CEO of health insurance startup Zenefits, has approached Zenefits engineers with offers to join him in a new startup, despite signing an agreement not to do so, people with knowledge of the matter told BuzzFeed News.
Conrad, the Zenefits co-founder who was forced to resign in February after widespread compliance failures were uncovered, is starting a new company in the same industry, human resources software, according to the people with knowledge of the matter. He and his co-founder, Prasanna Sankar, a former director of engineering at Zenefits, have had discussions with current and former Zenefits engineers about joining, the people said.

He successfully hired two engineers from Zenefits, one person with knowledge of the matter said. Some members of Zenefits senior management believe this hiring is contrary to an agreement Conrad signed not to solicit Zenefits employees for 12 months after his departure, this person said.
A spokesperson for Conrad, Jason Kinney, disputed that characterization.
"Without commenting on specifics, Parker Conrad has not in any way violated any agreement with the company he founded, nor has he or his representatives solicited Zenefits employees," Kinney said in an emailed statement. "Any suggestion otherwise is overly paranoid and laughable legal posturing."
In general, proving a violation of a non-solicitation agreement can be difficult. It is not always the case that an employee who leaves one company and later joins another was induced by that second company to leave.
Zenefits has shed hundreds of staff this year. Last week, David Sacks, its new CEO, told staff that 129 employees — about 10% of the company — had accepted a severance offer and quit, BuzzFeed News reported. Their departure followed two rounds of layoffs this year. The San Francisco-based Zenefits gives away software to help small businesses manage their human resources, though it makes money as an insurance broker by selling those business health insurance.
The company is trying to recover from a scandal that erupted earlier this year, when executives learned that Conrad had created software to cheat on insurance broker licensing requirements in California. In a separation agreement in February, Conrad reaffirmed an earlier commitment not to solicit any Zenefits employees for 12 months after his departure, a person with knowledge of the matter said.
In his new software startup, Conrad plans to focus on "employee performance management," or tracking and evaluating employees, in addition to other human resources functions, according to a person who has spoken with him about it.

There is no indication that Conrad plans to include health insurance sales in his new startup. It could not be determined how the new venture will make money.
The Wall Street Journal earlier reported that Conrad was starting a new company. A help-wanted ad for the startup, according to the article, said that new hires would have "a (small) shot at building a FB scale company," referring to Facebook. The article did not go into detail about what the company would do.
Citing an unidentified source, the Journal article said that "some Zenefits employees have discussed possibly joining the new business."
Conrad had significant leverage in the negotiation over his ouster, since he controlled three of the company's four board seats. In the end, he secured a $130,000 severance payment and was permitted to keep unvested stock, BuzzFeed News reported. He had previously sold $10 million of Zenefits shares, the report said.