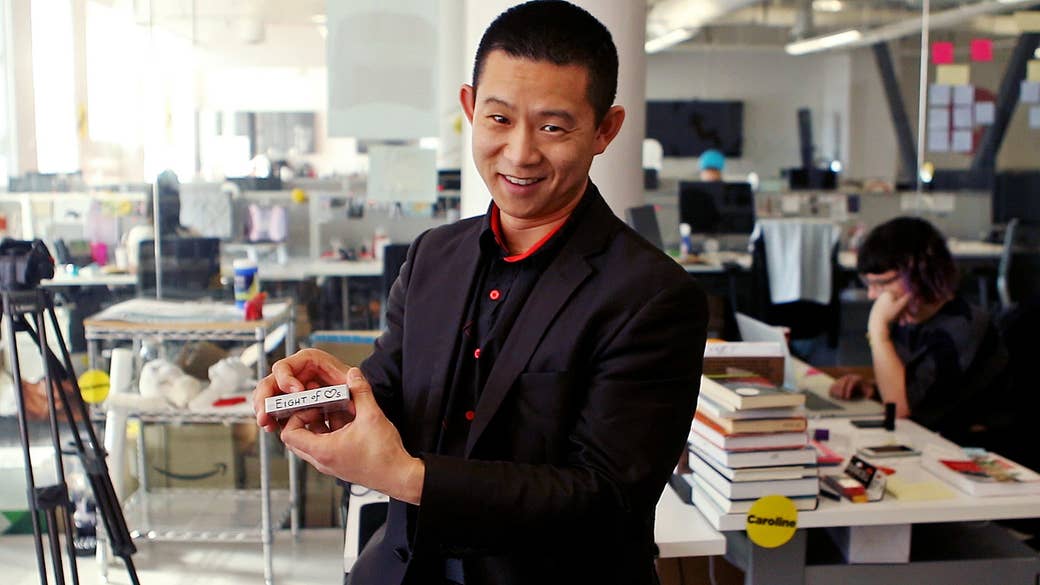 Dan Chan, a magician to the stars of Silicon Valley, has a trick that makes top software engineers shudder. He'll take a volunteer's iPhone, show the crowd it's locked, and then, after some hocus pocus — studying the volunteer's fingerprints, say, or counting dramatically — he'll hand the phone back, unlocked.
The iPhone trick has stumped Apple employees, Chan says. At one recent holiday party thrown by a major tech company, a guest whose iPhone was broken into called the experience "a little scary." At another party, hosted by a tech company that works for the federal government, observers of the iPhone trick threatened to torture Chan, he recalled. This was a joke, obviously, but Chan was nevertheless relieved when, a little later, one of the engineers figured out how he'd done it, defusing the tension.
Chan, 39, who expects to perform at more than 20 corporate events this holiday season, is fluent in traditional party magic, making coins teleport and cards appear in impossible places. But he also has a suite of tricks updated for the modern age, in which he conjures magic from a volunteer's iPhone. These tricks can make Chan appear like an ace hacker, exploiting some arcane vulnerability in the software, but in fact the mechanics behind them are surprisingly low-tech. Chan relies on classic magician's tradecraft — distraction, deception, and preparation — to befuddle the brainiest engineers.
"Engineers particularly like to reverse-engineer every trick," Chan told BuzzFeed News. "I pride myself on being able to fool the most skeptical of audiences, the guys who have those theories."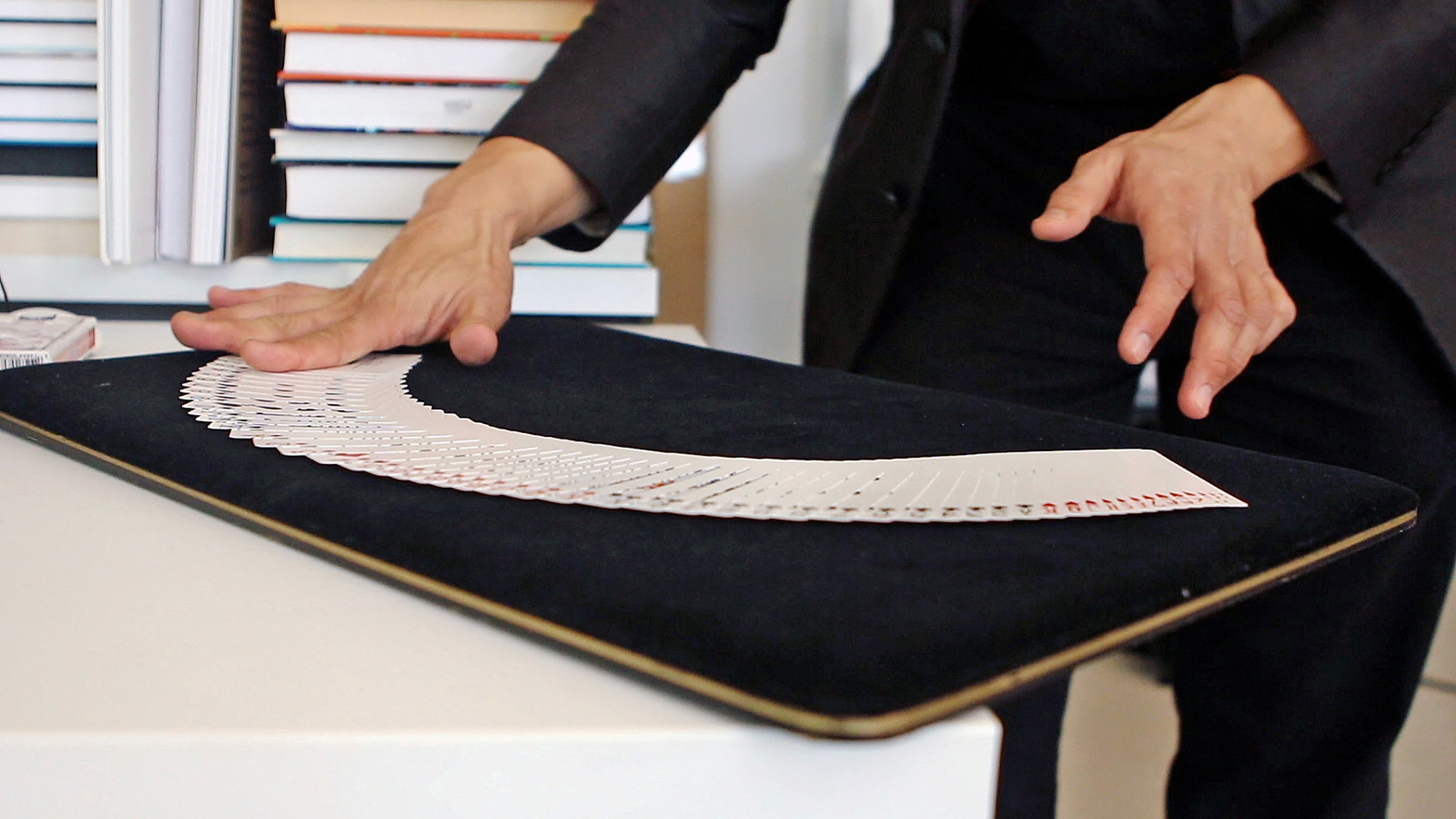 Chan, who grew up in San Francisco and got an undergraduate business degree at UC Riverside, was once part of the industry he now entertains. He joined PayPal in 2000, before its IPO, in an entry-level customer service role. He was doing magic on the side, and his PayPal interview, he said, "was me showing them tricks for 15 minutes."
"I said, 'If you hire me, I'll make sure every Friday afternoon at the office is a little bit fun,'" Chan recalled. "I was like the company glue, besides the ping pong table, the free buffet and the free vending machine."
Those early days at PayPal, when the company was constantly under attack by fraudsters and had to devise ingenious ways to fight back, have become legend in Silicon Valley; executives like Max Levchin and Peter Thiel went on to even greater success and fame. But to Chan, working at PayPal was boring. He was laid off a little more than a year after he started, and he dove into magic full-time, studying tricks and seeking mentors to develop his technique.
After a stint doing children's parties, Chan shifted his focus to corporate events about six years ago, and he has since spent a small fortune on targeted ads on Facebook and Google. To win over tech clients, he studies industry news and absorbs key trivia. When he meets an executive, he said, he'll ask to take a picture of their library, and then he'll read a book or two from the shelf.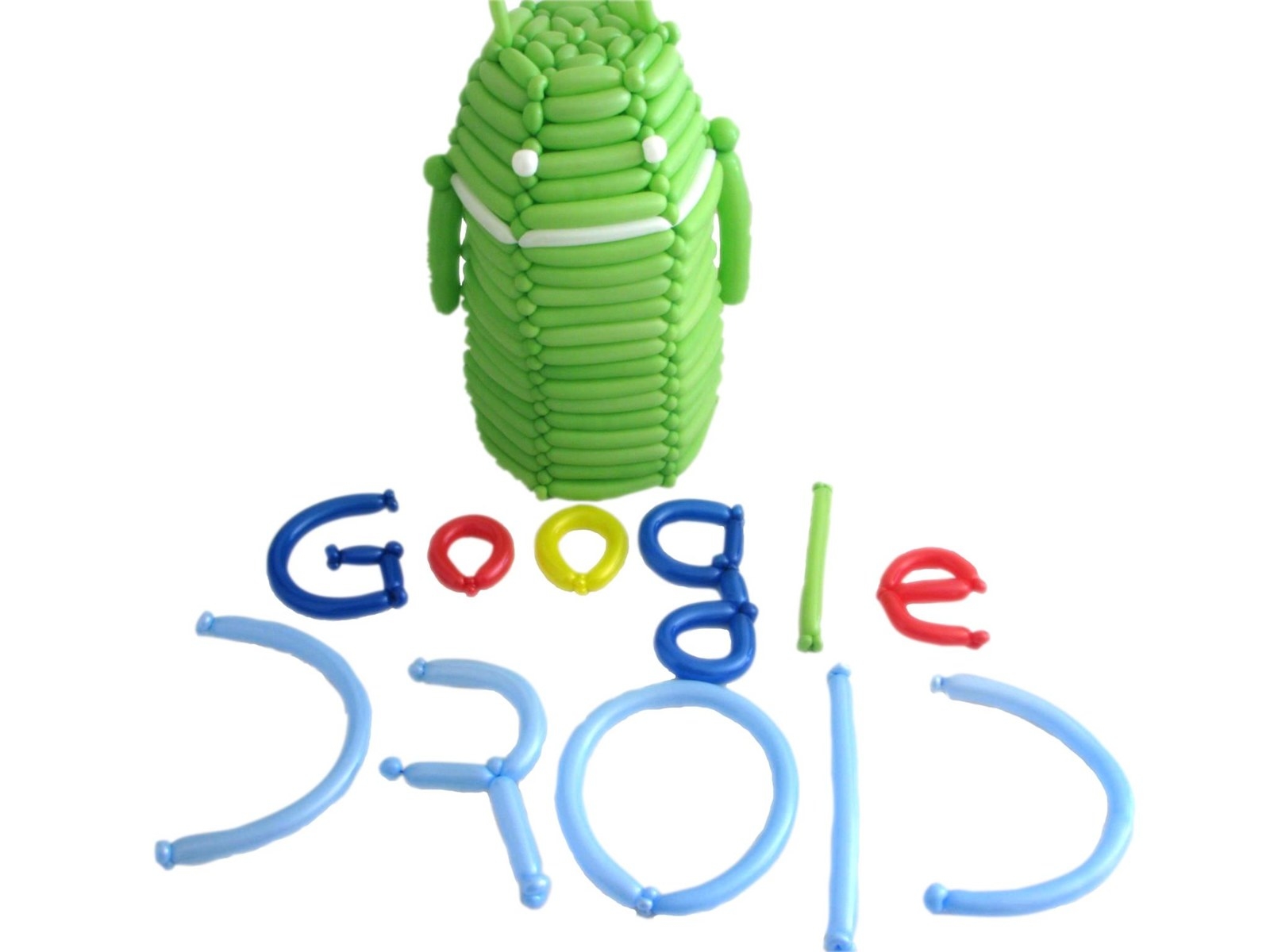 Chan's clients have included a who's who of Silicon Valley's best-known tech companies, such as Google, Apple, and Airbnb — and plenty more that he can't discuss publicly, after signing non-disclosure agreements. He did a gig for Thumbtack, the startup marketplace for freelancers, which he booked on Thumbtack. Andy Rubin, the creator of Android, has hired him multiple times for parties. (Chan's wife, Catherine, a virtuoso balloon artist, created a balloon sculpture of the Android robot logo.)
In the process, Chan has absorbed some of the tech industry's aggressive business philosophy. "You fail, and fail fast — the Silicon Valley motto? I've done that," Chan said.
Chan has benefited from a multi-year boom in Silicon Valley, where a flood of venture capital and an intoxicating sense of optimism have pushed tech companies to outdo each other with ever more extravagant holiday parties. Even a year ago, when it seemed the industry was headed for a slowdown, Facebook threw a 1920s-themed bash with a trapeze performer, Yahoo treated its employees to champagne towers, and Google hosted "neon-costumed dancers and a trippy jellyfish electro-garden," according to Bloomberg News.
One memorable feature of a party during the boom, Chan recalled, was an ice sculpture through which guests would pour shots, drinking them chilled on the other end. But this year, he said, the parties seem more subdued, and the magic budgets have seemingly shrunk. In years past, Chan would perform alongside two or three other magicians; this year, he's usually the only one.
Software engineers, who perform wizardry with lines of code, are a tough crowd for a party magician, but Chan delights in getting under the techies' skin.
In one of his routines, he asks a volunteer to open their Safari app and then hand him the iPhone. While typing something into the device, Chan asks the volunteer to think of a city they'd like to travel to, after, say, making a fortune on a stock tip. He puts the phone on a nearby table, face down. He then asks them to name that city — it could be any city. When they flip their phone over, the Safari app displays the city they chose, on a map.
The trick does not use voice recognition, or any bleeding-edge technology. The real magic stems from the way Chan sets it up. This doesn't make the experience any less unnerving, and Chan likes to amp up the discomfort.
"When I wave my hand over the phone, all your banking information goes to my servers in the Cayman Islands," he told a guest at a recent tech company party, to nervous laughter.
Chan's repertoire includes pickpocketing — a skill he uses to procure smartwatches and smartphones from party guests, displaying them theatrically before returning them to their disoriented owners. He used to get laughs, he said, when he revealed that employees at Google parties were carrying iPhones instead of Android devices. At parties hosted by Apple and Google, he said, he has stolen top-secret versions of smartphones that haven't yet been released.
"That creates a lot of tension," he said, grinning.
His creepiest tech trick, breaking into iPhones, relies largely on finesse and some carefully concealed preparation. Chan has multiple methods of creating the illusion, switching among them to stay ahead of skeptical audiences. One of his signature moves, in a pre-show routine or even during the show itself, is to appear to make a mistake, gathering information that he might use later.
"They'll ask me, 'Do the trick again,' and I'll do it again, but do it by a different method, and then they're totally stumped," he said. "They think they know, and then they don't know."