Twitter just isn't growing like it used to.
The social media company said on Tuesday that its number of monthly active users totaled 307 million in the third quarter of the year, excluding those who use the service through texting. While that may seem like a big number, it's only 8% more users than in the corresponding period a year earlier. Compared to the second quarter of this year, the number of users grew just 1%.
This 8% growth rate is slow, particularly in the eyes of Wall Street investors. In all of the quarters since Twitter went public in 2013, it hasn't reported a slower rate, according to an analysis by The Wall Street Journal.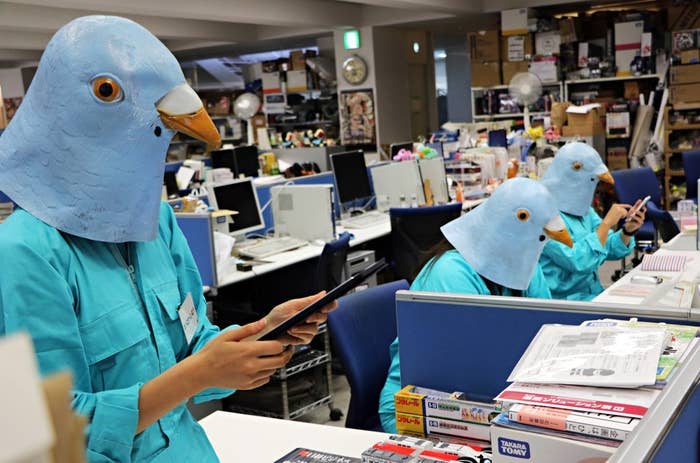 In important ways, Twitter exceeded analysts' projections. The company reported $569 million of revenue for the quarter, beating the expectation of $560 million. And its profit, adjusted to exclude some expenses, came in at $67 million, or 10 cents a share, better than the expectation of 5 cents per share. Without those adjustments, the company made a $132 million loss.
But Twitter's struggles with growth are what investors have focused on in the last year, and its stock fell more than 12% in after-hours trading on Tuesday. Investors were also spooked by the company's disappointing forecast for its fourth-quarter performance.
As of the close of trading on Tuesday, Twitter stock is down 30% from the price it traded at after its first day as a public company in November 2013. On that first day, investors valued the then loss making company at almost $25 billion, betting that it would grow in the explosive manner familiar to those who have followed internet success stories like Facebook and Google. Instead, the company has struggled.
Just take a look at this chart. One almost gets the feeling that Twitter is a slowly deflating balloon. Each quarter, a little more air seeps out.
Users are the crucial ingredient in Twitter's business plan. More people using the service means more eyeballs viewing ads and other promotions, thus generating more revenue for Twitter.
Twitter is doing some things to try to attract more people. It recently introduced Moments, which lets people follow particular stories, and it's planning on running an ad during the World Series tonight.
But so far, Twitter hasn't been able to produce the kind of hockey-stick-shaped growth that investors love. It's not Facebook, a company that overcame an initial setback after its IPO by dramatically sharpening its focus on mobile devices.
Here's another version of the user growth chart, focusing on the United States. The big question for Twitter -- and the fear keeping investors up at night -- is whether user growth has simply begun to plateau.