Dinesh From HBO's "Silicon Valley" Is A Pitchman For Jet.com
"Silicon Valley" actor Kumail Nanjiani is working for a much-hyped e-commerce startup.
This is actor and comedian Kumail Nanjiani. You might recognize him from his role as the programmer Dinesh on the HBO show "Silicon Valley."
On the show, Nanjiani and his co-stars make fun of the real Silicon Valley. A lot.
But now Nanjiani has joined the industry he skewers on the show. He appears in a humorous new video as a pitchman for Jet.com, a new online retailer that launched Tuesday after months of hype.
To some observers, Jet.com represents the exuberance that has consumed Silicon Valley. Did you see the Wall Street Journal on Monday?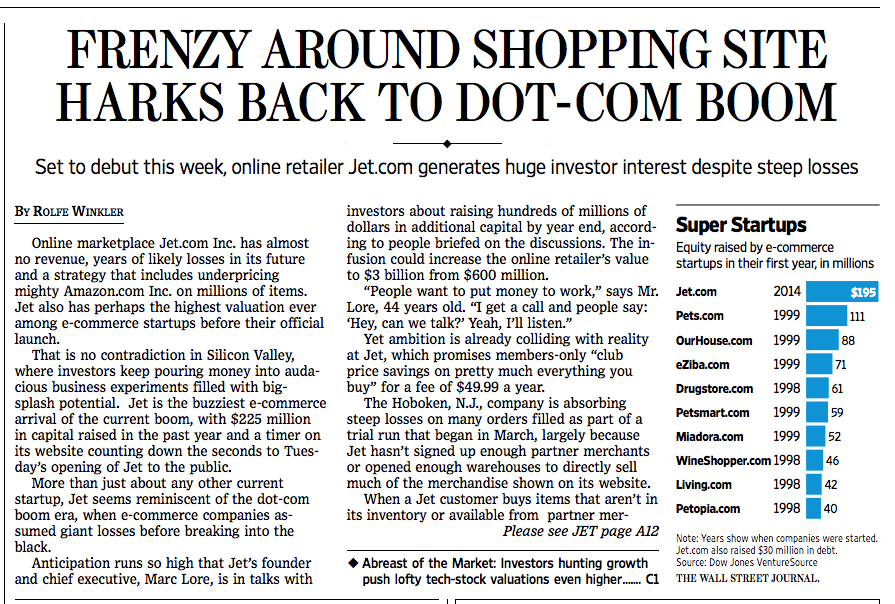 Here's Nanjiani playing a programmer in the Jet.com video. Life imitating art imitating life?
Nanjiani isn't the only "Silicon Valley" actor to moonlight in the real world of Silicon Valley. A co-star, T.J. Miller, who plays Erlich Bachman, has hosted TechCrunch's Crunchies Awards.