Days Before Losing Its CEO, Zenefits Lost Its Biggest Client
E-commerce startup Jet.com, with more than 1,000 employees, parted ways with Zenefits after frustration with the product.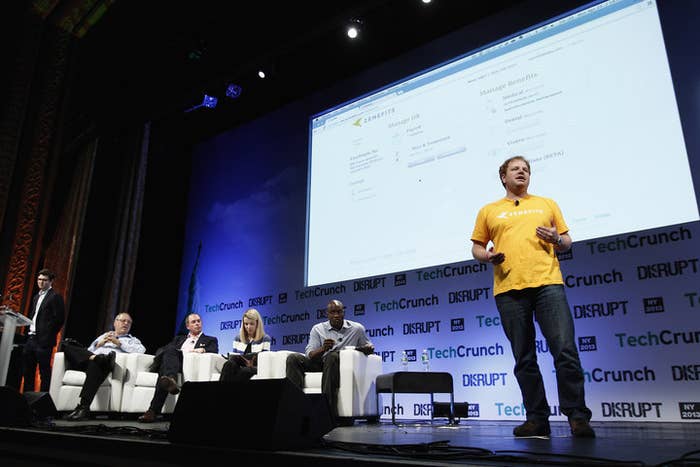 Regulatory compliance failures led to a shakeup on Monday at the top of Zenefits, the richly valued human resources startup. But the company's new leadership has more than just legal problems on its plate.
Last week, Zenefits parted ways with its biggest client, the online shopping startup Jet.com, which had been frustrated by limitations of the Zenefits software, two people familiar with the matter told BuzzFeed News. The breakup underscores Zenefits' continued struggles to adequately serve its clients — struggles that have previously been documented by BuzzFeed News.
The split also shows the risks that can arise when startups sell to other startups. Jet, a Zenefits client for a little more than a year, has been growing at a breakneck pace and now has more than 1,000 employees. That large size strained Zenefits' systems, which work better with smaller companies, one person familiar with matter said. Clients have told Zenefits that it can be a challenge to perform simple tasks with its software, like creating organizational charts or gathering health-related data on employees, both people said.
Zenefits gives away free software to help small businesses manage their employee benefits, or human resources operations. It makes money in its capacity as an insurance broker, selling health insurance policies to those businesses and collecting commissions.
On Monday, citing regulatory compliance problems that had been unearthed by BuzzFeed News, Zenefits announced a leadership overhaul. Parker Conrad, the CEO and co-founder, stepped down. He was succeeded by David Sacks, the chief operating officer. The company also named a chief compliance officer and added three prominent investors, including Peter Thiel, to its board.
Zenefits repeatedly failed to enforce legal requirements that anyone selling a health insurance policy have an appropriate state license, our investigation found. In Washington state, where Zenefits is under regulatory scrutiny, 83% of Zenefits' insurance deals through August 2015 were done by employees without necessary state licenses, BuzzFeed News reported.
Zenefits was under serious pressure to generate impressive financial numbers. Last May, just over two years after Zenefits launched, the company raised $500 million in a funding round that valued it at $4.5 billion. Sales reps — even those without necessary licenses — were directed to work the phones to meet ambitious quotas.
More than 10,000 small businesses use Zenefits, according to its website. But Zenefits gets commissions from only 15% of its business users — which is the amount that have elected to buy insurance through the Zenefits system, according to a letter from a Zenefits lawyer that was obtained by BuzzFeed News.
Jet was the biggest Zenefits client, apart from Zenefits itself.
Zenefits received a heads up in November that Jet was looking at alternatives, based on concerns its product might have trouble keeping up with Jet's rapid growth, according to one person familiar with the matter.
The decision to separate came up last week amid the start of a benefits renewal period, both people said.
In a letter to employees on Monday, Sacks, the new CEO, said Zenefits would focus more on "the small business market, where we have product-market fit."
"Once we're aligned as a team around core values, the next thing we're going to do is sharpen our strategic focus," Sacks said. "When you raise $500 million and have a vision as big as Zenefits', it's tempting to think you can do everything at once. But no matter your size or resources, companies execute better when they ruthlessly prioritize and sequence their efforts."
"As you saw in David's memo, Zenefits is focused on the small business market," Kenneth Baer, a spokesperson for Zenefits, said in an email. "We are not the best vendor for 1,000-employee companies like Jet. We're happy for Jet's success and their rapid growth and Zenefits is working with them to transition them to an enterprise solution."
Jet initially declined to comment. On Monday, Feb. 22, almost two weeks after this article was first published, a Jet executive emailed BuzzFeed News with a comment that she said Zenefits had requested.
"Zenefits served as a key partner for our first 18 months of rapid growth to over 1,200 employees," Deena Gianoncelli, Jet's chief people officer, wrote. "While we have decided to move to an enterprise-level human resources information system, they provide a valuable resource for early stage companies."
UPDATE
Updates with comment from Zenefits spokesperson.
UPDATE
Updates with comment from Jet's chief people officer.