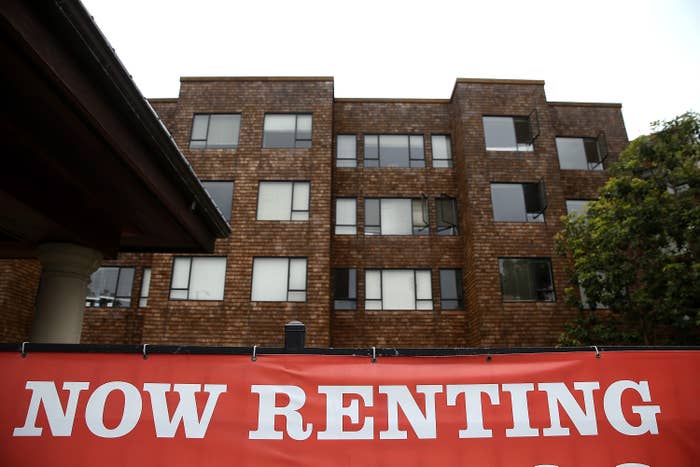 It's 2016. Rooms full of people are strapping virtual reality googles to their faces, automated personal assistants are appearing in our phones, and cars are starting to drive themselves. And yet we still search for apartments on a site that has barely changed since the late 1990s.
Plenty of smart people have tried to dethrone Craigslist, but their efforts have either failed outright or failed to grow big enough to become the new standard. Somehow, Craigslist — ancient, unlovely, and filled with overpriced schlock — remains the indispensable apartment-hunting tool for people in their 20s and 30s.
But hope springs eternal! On Thursday, two apartment-listing startups are expected to announce a merger that, they hope, will help them challenge the website with the purple peace sign.
Padmapper, which puts listings on a map, has been acquired by Zumper, a listings service backed by a big-name venture capital firm, the CEOs of both companies told BuzzFeed News. The price isn't being disclosed, but Zumper CEO Anthemos Georgiades said it's a cash and stock deal worth less than $10 million.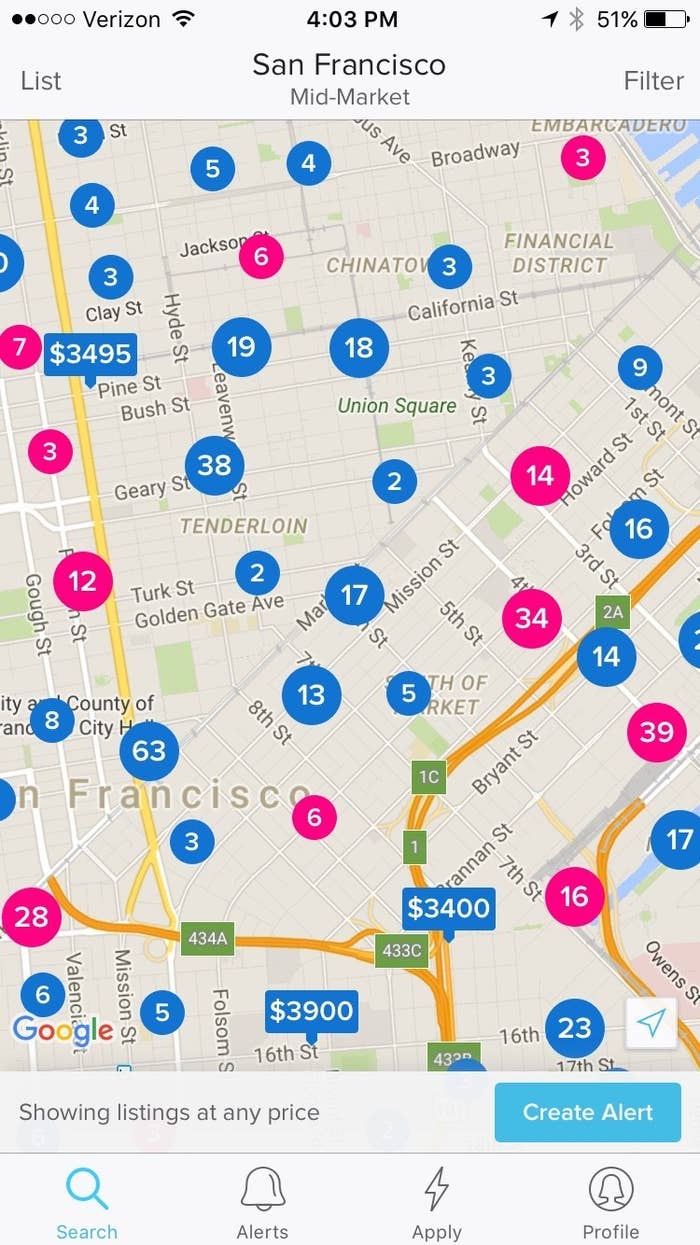 For anyone trying to challenge the dominance of Craigslist, getting bigger is a logical strategy. Combined, Padmapper and Zumper had about 4 million visits in January, or about 2 million unique visitors, with each service contributing roughly half the total, according to Georgiades.
But the combined company is pinning its fortunes on more than just numbers. The San Francisco-based Zumper, which Georgiades started in 2011 between years at Harvard Business School, doesn't just show listings; prospective tenants can apply to listings through the Zumper app, and landlords can run background and credit checks through Zumper as well. Padmapper, which will keep its name and continue to exist separately, will incorporate the Zumper services into its own app later this year, Georgiades said.
"Craigslist has marketplace and liquidity. It's really hard to disrupt that by just having a pretty user interface," Georgiades told BuzzFeed News. "The only way you can beat Craigslist is if you change the paradigm."
Padmapper, which started in 2009 and was based in Mountain View, has gained fans for a simple but powerful reason: It shows you a map of apartment listings. (Craigslist introduced its own mapping tool in 2012.) Padmapper took listings data from Craigslist until last summer, when it agreed to stop doing that as part of a legal settlement with Craigslist; it now gets all of its listings from other sources.
Two of Padmapper's three full-time employees — the CEO and CTO — have joined Zumper.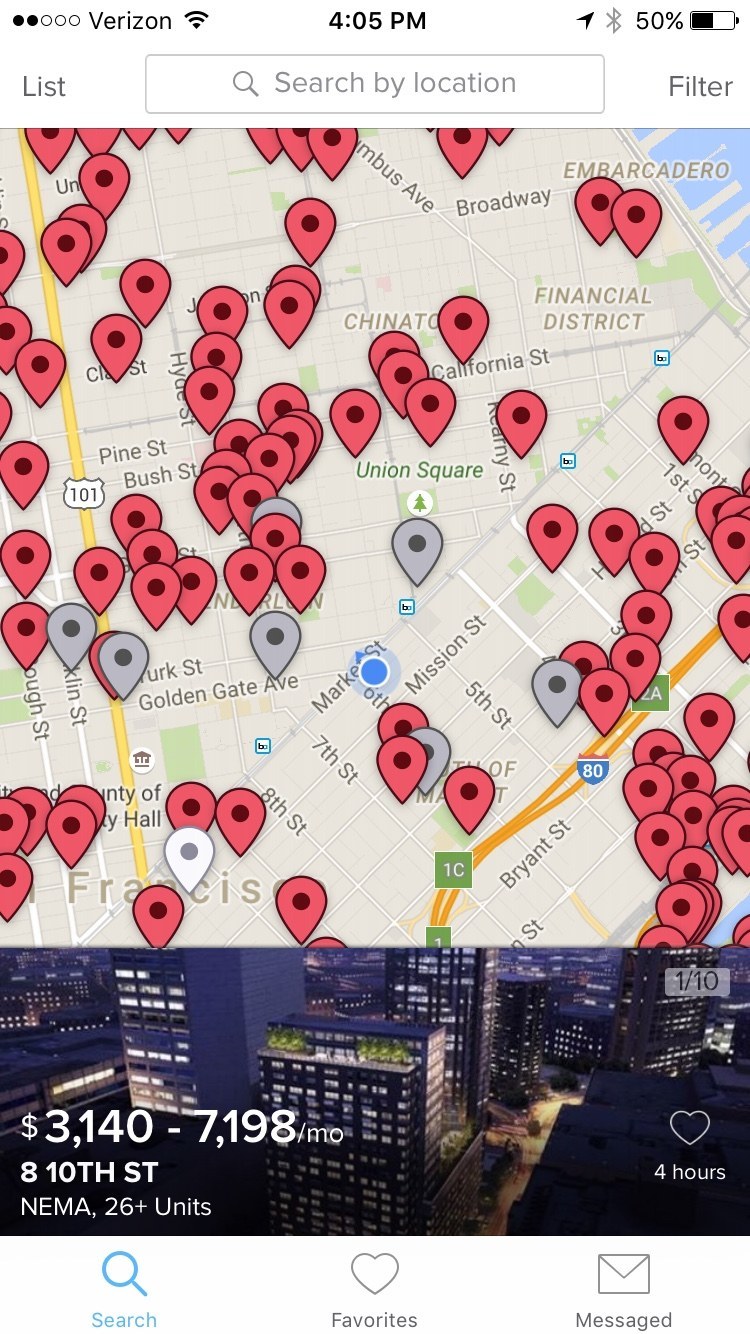 Zumper, which has raised money from venture capital firm Kleiner Perkins Caufield & Byers, has a slicker-looking interface and has focused heavily on its mobile app from the beginning. Georgiades said Zumper's customers skew toward higher-income young professionals, compared with Padmapper's base of college seniors or others moving into a first or second apartment. (Padmapper is also apparently big in Canada.)
"There was very little overlap" between the two groups of users, Georgiades said. Padmapper, he said, "had a very much younger demographic that we were interested in working with."
The thing that really distinguishes Zumper is its extra services for prospective tenants and landlords. The company makes money not only from promoted listings but also from the application process, by charging renters a $30 application fee. Some of that money goes to the credit check and background check providers, but it's "almost pure profit," Georgiades said. (He added that "it's still cheaper for renters than the current $40 they pay for paper-based systems.")
The goal, Georgiades said, is to make the process of renting an apartment more like the process of booking a hotel or an Airbnb: easy, seamless, and performed entirely on a mobile device.
"That's where we're really interested in exploring, and where no one is doing anything," Georgiades said. He paused, then added, "Definitely not Craigslist."