For the past two weeks, it's been nearly impossible not to hear people — presidential candidates, attorneys general, lawmakers, pundits, outraged relatives on Facebook — talking about the undercover video footage showing Planned Parenthood doctors discussing the sale of fetal tissue to biotech companies.
But one voice is conspicuously missing: that of the scientists who actually use fetal cells. At the beginning of the scandal, BuzzFeed News got two of them on the record, and other publications have quoted a couple of others. But the vast majority of scientists who use aborted tissue have shirked from the hot public spotlight.
Over the past week, BuzzFeed News has written to more than 70 scientists who have received federal funding — ranging from around $50,000 to nearly $5 million — for research that involves human fetal tissue. They work on a diverse range of projects: understanding human blindness, developing vaccines, making better models of HIV, and creating therapies for liver failure, just to name a few. Most of these scientists have run their own labs for years, if not decades, and would normally be happy to talk to the press.
But just six agreed to talk about their use of fetal cells, and only under the condition of anonymity.
"What a chilling effect, you know?" one stem cell biologist working at a large public university told BuzzFeed News.
She requested to be anonymous for two reasons. "There's crazy people out there and I have young children," she said, adding that, so far, she has not received any specific threats.
"Secondly, to be honest, my university will probably freak out as well. They don't want to deal with the craziness around this," she said.
Without scientists speaking up, the public may believe the videos' false allegations that abortion clinics are selling fetal organs for profit. In reality, the clinics do not make any money. Plus, she said, it's not as if abortions are happening because of the needs of researchers. "This is tissue that would end up being in the trash."
Another scientist agreed to be on the record, then changed his mind two hours later, after talking to someone from his institution's communications office.
Yet another researcher panicked because he didn't get an email confirmation that BuzzFeed News wouldn't use his name. Given the "toxic environment" to abortion in the U.S., he explained in a follow-up message, "[W]e scientists fantasize various kinds of horrible worst-case scenarios that could derail our research and family life."
The stakes are high. Already, biotech companies acting as middlemen between abortion clinics and researchers are scaling back.
Novogenix, for example, a small company in California, has stopped procuring fetal tissue from clinics, the company told one of its customers, a leading scientist who spoke to BuzzFeed News. (Novogenix did not return phone or email requests from BuzzFeed News.)
A similar company, StemExpress, has also been under threat since it was explicitly targeted in one of the hidden-camera videos and mentioned in others. The home address of one of its leaders was posted online, along with a message that she "should be strangled with a piano wire," according to the San Francisco Chronicle. StemExpress has also lost one of its clients, Colorado State University, thanks to a state lawmaker's probe. It is likely to lose more.
This ugly political battle has only just begun. Last week, the Senate failed to pass a bill defunding Planned Parenthood, but similar bills will undoubtedly come from the House after the August recess, and could be the trigger of another government shutdown.
The scientists who spoke with BuzzFeed News said that they sincerely wished they — and their research — could have a voice in those public debates. Just not their voice.
"There's too many emotions that are circulating around this issue right now," said a leading neuroscientist from a large academic medical center.
He and several others cited the violent attacks waged against scientists by animal rights activists, as well as the doxxing and murder of abortion doctors, as very real reasons for alarm. (In fact, a science writer who used to work with fetal tissue at a biotech company just wrote about getting a bomb threat because of his work with the tissue.)
"Until the public has a better understanding of exactly what's at stake, there's an opportunity for a great deal of misunderstanding," the neuroscientist said.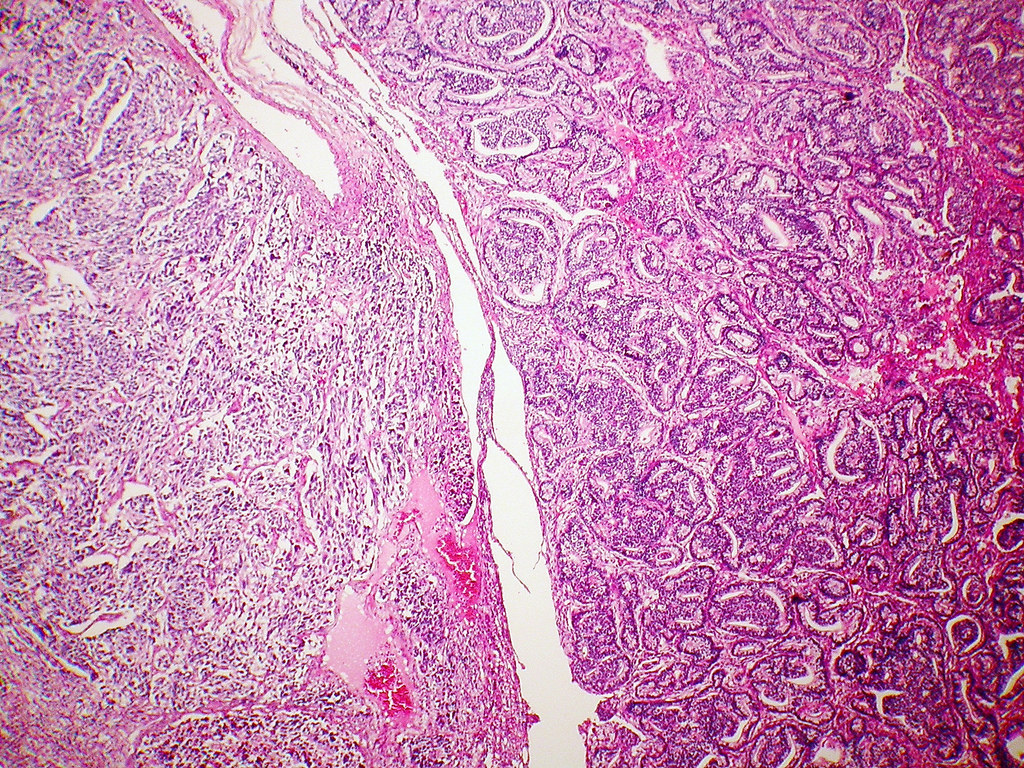 Scientists are feeling pressure from their institutions to keep quiet.
One fetal tissue researcher told BuzzFeed News that he and others at his institution wrote a letter defending their work, which they intended to sign and publicize. Their university, however, was uncomfortable.
"They're just very, very worried about the impact that might have on the university — essentially the possible political fallout," the researcher said.
So he and his colleagues are now trying a different strategy: collecting signatures from scientists at many different institutions, so that no single school would be targeted, he said.
That researcher isn't alone: Most institutions involved in fetal research seem to be muzzling their scientists. Many of the researchers contacted by BuzzFeed News apparently forwarded the requests to their university's PR teams. Their spokespeople then flatly declined to grant an interview, sometimes sending along short and vague statements about the critical importance of fetal tissue to curing disease.
"Your emails to UCLA and UCSF were forwarded to me, as we are handling this issue on a systemwide level," wrote a representative from the University of California Office of the President.
A researcher at Colorado State — which recently received a pointed letter about fetal tissue studies from Republican Rep. Doug Lamborn — said that, at this time, the school's public affairs department would be responding to all reporters' requests. The public affairs rep sent BuzzFeed News the university president's written response to Lamborn. "Beyond that, we will not be making any further comments," the spokesperson wrote.
NYU's rep was downright chipper. "We haven't been commenting on our specific research that may involve the samples you mentioned. Sorry about that," he wrote. "However, if you're interested in speaking with someone on the general issues that have been discussed, I'd be happy to try and set you up with our bioethicist, Dr. Art Caplan."
Caplan and other ethicists have been quoted frequently in stories at BuzzFeed News and other outlets. But several fetal tissue researchers expressed frustration that ethicists are driving this public discussion, especially because they don't fully understand how or why the tissues are used in practice.
If scientists refuse to speak publicly, it's unclear who will represent their interests in the coming political battles.
Most research using fetal tissue is funded by the federal government, which means it could be cut or restricted in a hostile political climate. It's happened before: In 2001, President George W. Bush cut off federal funding for any research using newly developed lines of embryonic stem cells. (President Obama lifted those restrictions in 2009.)
One scientist told BuzzFeed News that it would be best for scientists who don't use the tissue, and therefore wouldn't be at risk of attack, to "become a spokesperson and represent this point of view."
Nathalia Holt, a writer who used to do research on fetal tissue, recently wrote an op-ed about it in the New York Times. Holt told BuzzFeed News that she had intended to co-write the piece with a scientist who currently works with the tissue, but couldn't get anyone to sign on.
"If you don't have scientists that are actively working with this tissue and can talk about why it's critical — and why it can't be replaced — then I really worry that you could potentially lose funding for this research," Holt said.
One scientist, at least, is offering to speak up: Jeanne Loring, a researcher at the Scripps Research Institute in La Jolla, California, and one of the scientists who spoke to BuzzFeed News when the Planned Parenthood videos first broke. Loring, a Planned Parenthood supporter, used to work with fetal tissue and now works with stem cells.
"I've been very open about this and I've never been attacked or picketed," Loring said.
"We exist at the will of the public," Loring added, "and if there are politicians who just hate our guts it's going to be a lot harder."