The US Military Is Bombing The Taliban's Drug Labs To Cut Off Their Funding
US aircraft destroyed 10 drug processing labs in Taliban-controlled areas of Afghanistan in what commanders said is a new phase of the 16-year-old war there.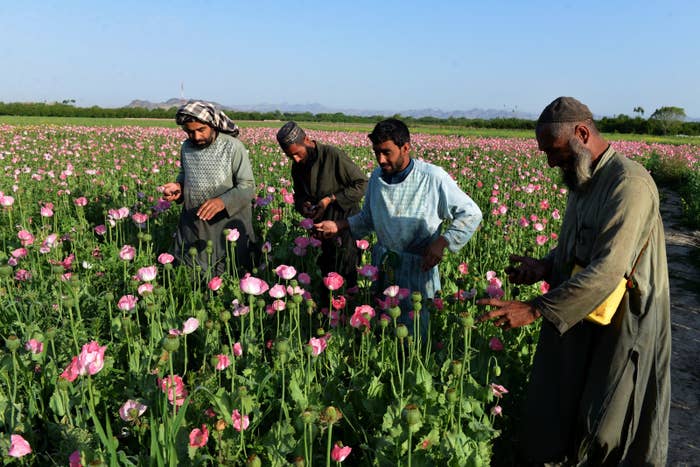 The US and Afghan air forces have begun bombing the Taliban's drug-producing facilities as part of the Trump administration's new strategy for the 16-year conflict, officials from both countries said on Monday.
A series of strikes on Sunday destroyed 10 opium processing labs in Helmand province, according to the Pentagon and the Afghan government. The Taliban control much of the territory where the poppy is cultivated, and the drug money fuels their fight against the Afghan government and its allies.
"In striking northern Helmand and the drug enterprises there, we're hitting the Taliban where it hurts, which is their finances," US Army Gen. John Nicholson, speaking from Kabul, told reporters at the Pentagon on Monday. "The new authorities allow me to go after revenue streams of the enemy."
Nicholson said the strikes are part of President Donald Trump's new strategy in Afghanistan, which includes committing thousands more troops to the war. The authorities granted by Trump on Aug. 21 allow the military to attack the Taliban's financial networks and revenue streams.
In a video shown to reporters at the Pentagon on Monday, the US Air Force used a B-52 bomber to strike a facility "with over 50 barrels of opium cooking at the time of the strike," Nicholson said.