To the left of him, to the right of him were large-bellied women, relaxing in the Bermuda sun, and soaking in the remaining weeks of unique joy pregnancy brings.

"Is there something going on, a maternity convention?" the traveler asked his photographers Mark and Ally Tatem, who were meeting him and his pregnant wife for their own maternity photo shoot. No convention, Tatem replied. It was just Bermuda in 2017.
The recent spread of Zika virus, which causes serious birth defects such as microcephaly, has sent pregnant women, and women who plan to become pregnant, on a hunt for safe vacation destinations. For many, that search has led to this isolated island in the middle of the Atlantic, far from the Caribbean, where there are still no reported incidents of locally contracted Zika. Bermuda is having something of a babymoon boom.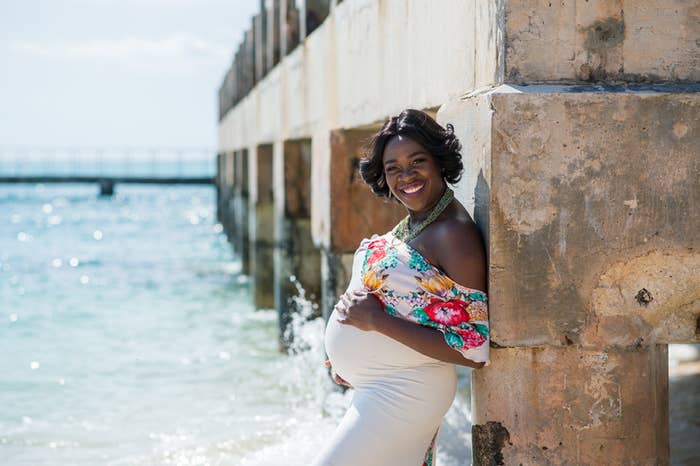 "It's one of those things like, when you buy a new car everyone has the same car that you bought," said Mark Tatem. "Six out of 10 women who pass me have a bump going on now in the touristy areas."
The Tatems' company, Two and Quarter Photography, has experienced a 133% increase in destination maternity sessions in just the first seven months of 2017, compared to all of 2016.
There have been more than 11,000 confirmed cases of Zika virus in pregnant women in Brazil since 2016, where awareness of the virus surged ahead of the Olympics last year. Thousands more have been confirmed in Mexico and Puerto Rico each, according to the Pan American Health Organization. That's led people to look elsewhere.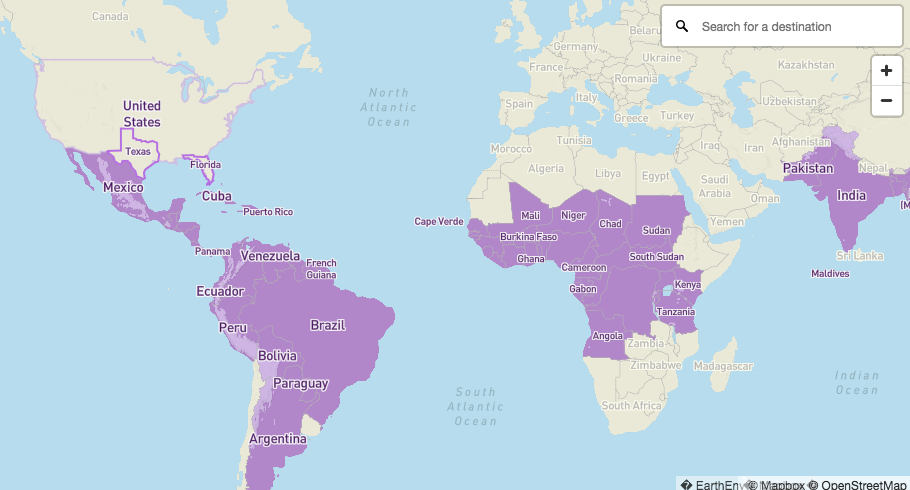 "We did a bunch of research for Zika-free vacation spots," said Victoria Davidenko, a Dallas resident who was looking for a last-minute getaway late in her pregnancy. "A lot of the results were either Hawaii, or New Zealand, or somewhere there wasn't a beach." Eventually Bermuda came up and the tickets were cheap, so she booked a trip. She quickly found many others had the exact same idea.
"I remember sitting out on the beach, and this lady was like, I don't know what's in the water but I'm not getting in," Davidenko recalled. "There were probably four to five pregnant women right there. Even my husband noticed."
In 2016, total visitors to Bermuda increased by 7.7%, according to statistics from the Bermuda Tourism Authority. Then in the first four months of 2017 — before a tourism bump from the America's Cup in May — the number visitors spiked by 13.9% year on year.
Word about Bermuda as a Zika-free destination seems to have spread mainly by word of mouth. The Bermuda Tourism Authority did not respond to an interview request, but it does not appear to be actively marketing its Zika-free status, although it does say on its website, "There is no known local transmission of Zika virus in Bermuda because the most capable mosquito species to transmit the virus, the Aedes aegypti, is not found on the island. Bermuda has one of the most comprehensive mosquito control programmes in the world....At this time, travel to Bermuda is as safe and as easy as it's always been."
For Karen Edwards, a London nurse who runs the popular blog Travel Mad Mum (which has 90,200 followers on Instagram and almost 42,000 on Facebook), a search on public health sites led her to Bermuda for her own babymoon in January. Edwards pitched the Grotto Bay Beach Resort a post about vacationing on the Zika-free island and the resort sponsored her trip. Her post, "Babymoon in Bermuda," is now one of her best performing she said, receiving about 2,000 views each month.

Edwards' post, in fact, help convince New Jersey resident Sabrina Campbell to go to Bermuda when she was seven months in. "It was pregnancy central. Everyone was pregnant. There were a lot of pregnant people on the plane," she recalled.
Campbell found a Babymoon package at the Fairmont Southampton, but was surprised more resorts weren't marketing to pregnant women. "I don't think people on the island realize why everyone is flocking there. I think the hotels would capitalize on it if they knew."