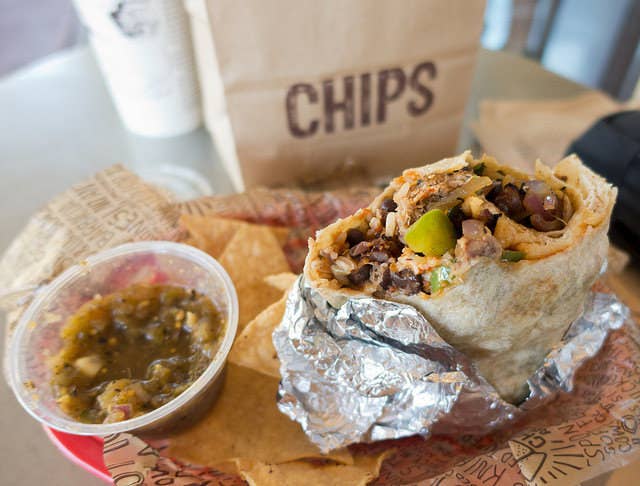 Chipotle is still struggling to recover from last year's food safety crisis, with sales in the three months from April to June down by 24% compared to the same period in 2015.
The slump in sales at restaurants open at least 13 months still represented a slight improvement from trends over the winter, when customers fled the Mexican food chain in droves. The number of transactions at the restaurants fell by about 20% in the quarter, according to the results released on Thursday afternoon.

Chipotle has returned to profitability and "is focused on restoring customer trust and re-establishing customer frequency," said CEO Steve Ells in a statement. An executive told investors on an earnings call on Thursday that while trends in July are improving further, "We are frustrated we are not further along, but there's never been a case like this....how long it will take we just don't know."

For the first six months of 2016, same store sales are down 26.5%.
As part of a comeback plan, Chipotle has invested in marketing and food giveaways to draw customers back into restaurants, rolled out a summer loyalty promotion called Chiptopia, and introduced a new meat: chorizo.
But these efforts to turn around its image were interrupted in another negative development when one of its executives leading these marketing initiatives, Chief Creative and Development Officer Mark Crumpacker, was placed on leave last month following reports of a drug bust in Manhattan.

The company says it will continue to work on food safety initiatives, such as an ingredient traceability system and linking manager bonuses to food safety metrics, to relieve lingering customer concerns.